Printer-friendly version
Strawberries and Cream Popsicles are have all the fabulous flavor of homemade strawberry ice cream, but are so much easier to make!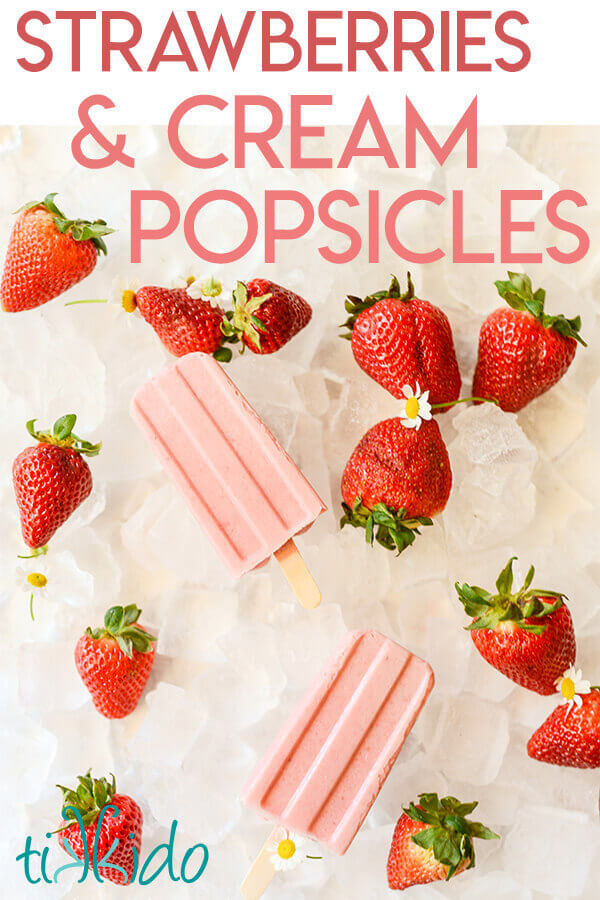 The texture of these strawberries and cream popsicles is more like an ice cream bar than a block of ice, too.  Creamy, just soft enough, and absolutely delicious.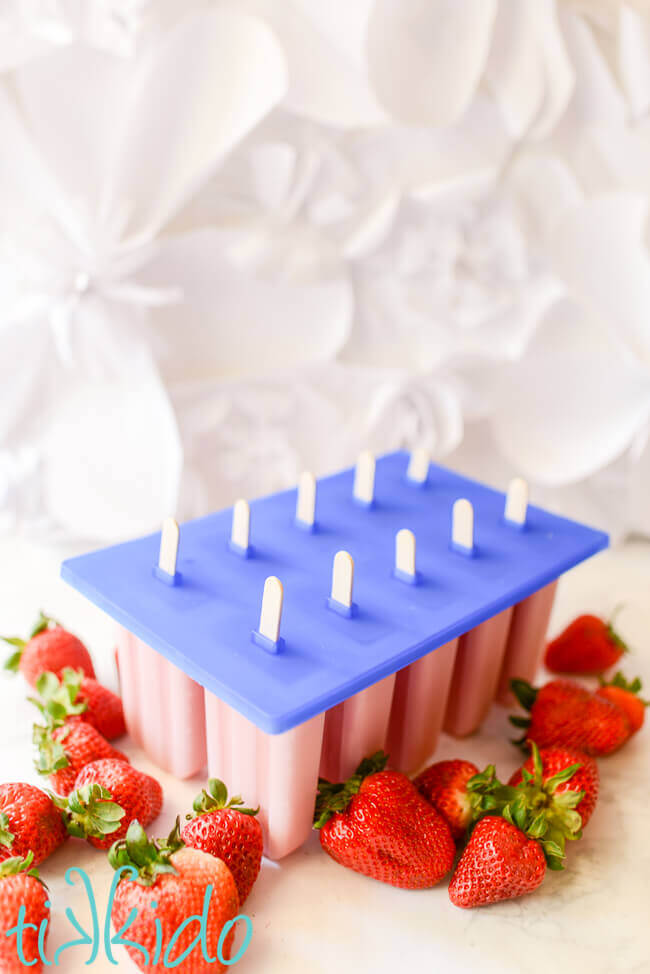 There's an amazing place near where I live called Paletas Betty.  Betty just makes Mexican style popsicles.  Really, really good ones, made with the finest ingredients.  I almost always choose the strawberry paletas she makes, because it's just SO good.  These strawberries and cream popsicles remind me so much of Bett's Fresca con Crema paletas, and now I can make them at home!  This could be dangerous.
I'm not a fan of commercial strawberry ice cream and strawberry popsicles, because they never seem to have either enough flavor or real flavor.  But these strawberries and cream popsicles are full of real strawberry flavor.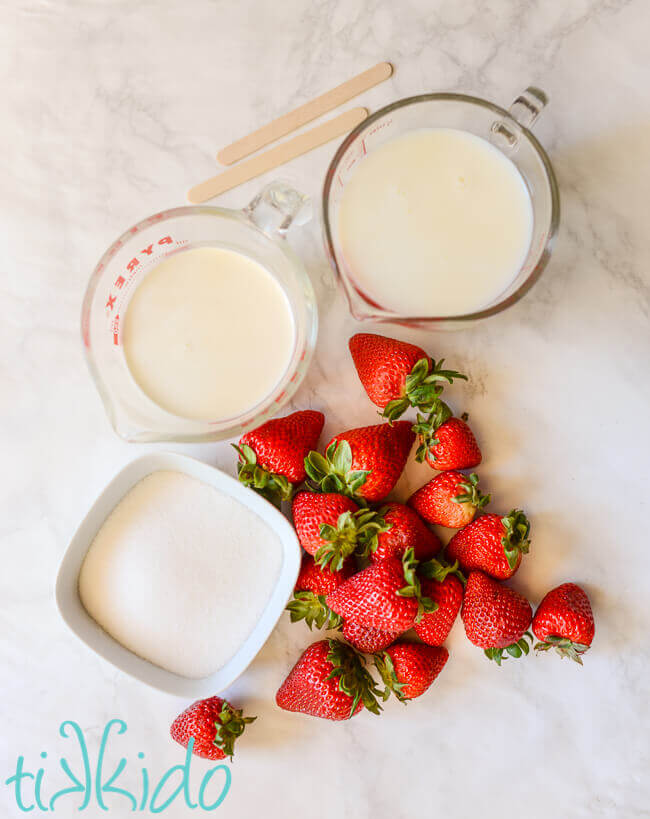 Ingredients for Strawberries and Cream Popsicles:
1/2 cup sugar
1 pound container of strawberries, hulled
1 cup lowfat milk
1/2 cup heavy whipping cream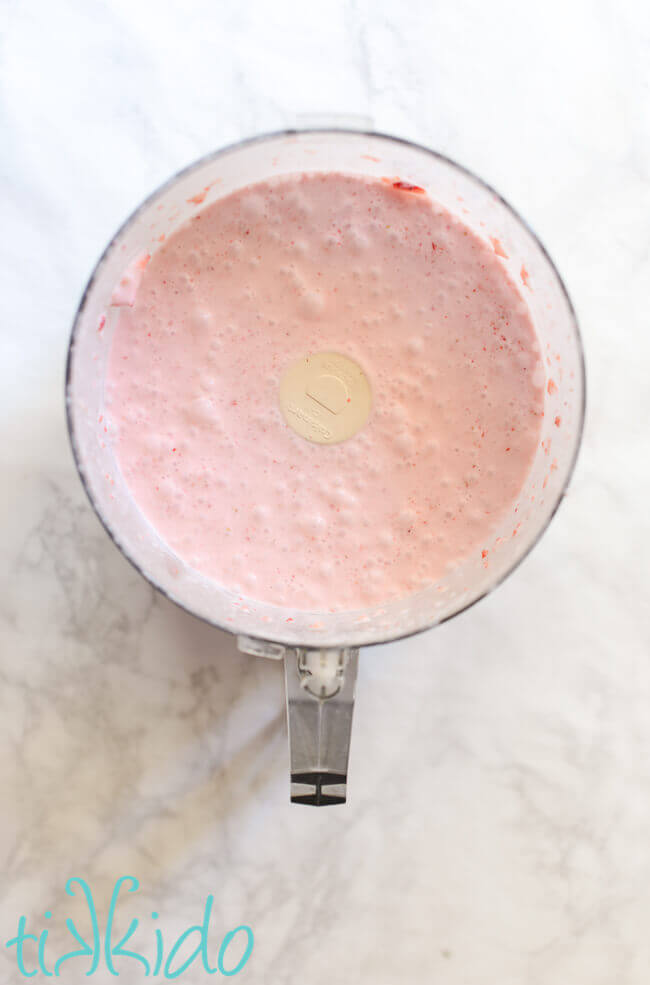 Start by blending together the lowfat milk, strawberries, and sugar.  I used my food processor, but you could certainly also use a blender.  Blend together until the sugar is dissolved and the strawberries are well blended.
Now it's time to add the cream.  Blend again, until the mixture thickens slightly, and looks frothy and bubbly, like the picture above.
We don't want to add the cream at the beginning, because we're not trying to make strawberry whipped cream here.  Adding the cream after the rest of the mixture is already blended lets you control how thick and frothy the mixture becomes, while still ensuring the strawberries are properly blended and the sugar is nicely dissolved.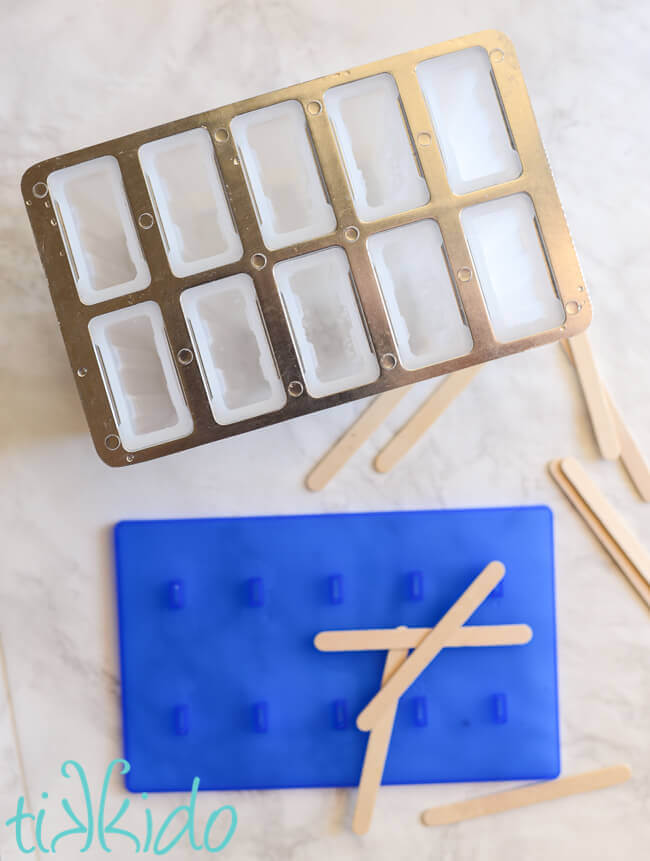 Pour the strawberries and cream mixture into a popsicle mold of your choice.  I really like this classic popsicle mold from Norpro.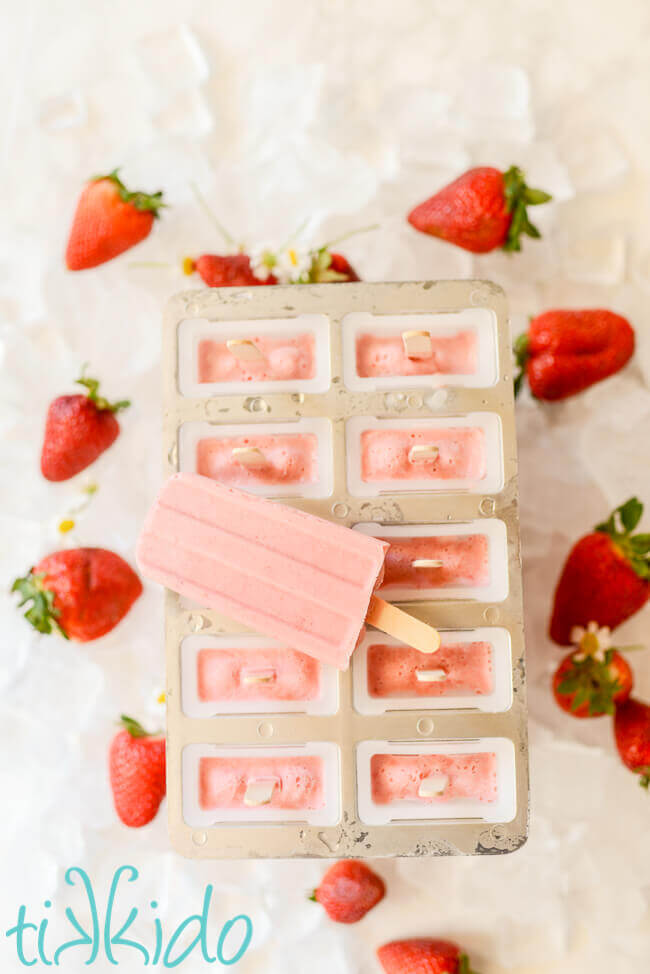 Freeze the popsicles overnight.  
Tip for Removing Popsicles from Popsicle Molds:
If you're having trouble getting the popsicles out of the mold, run hot water over the exterior of the mold for a few seconds.  Be careful not to get water in the popsicle mold cavity, of course!  But that little bit of warmth really helps the popsicles release cleanly and easily.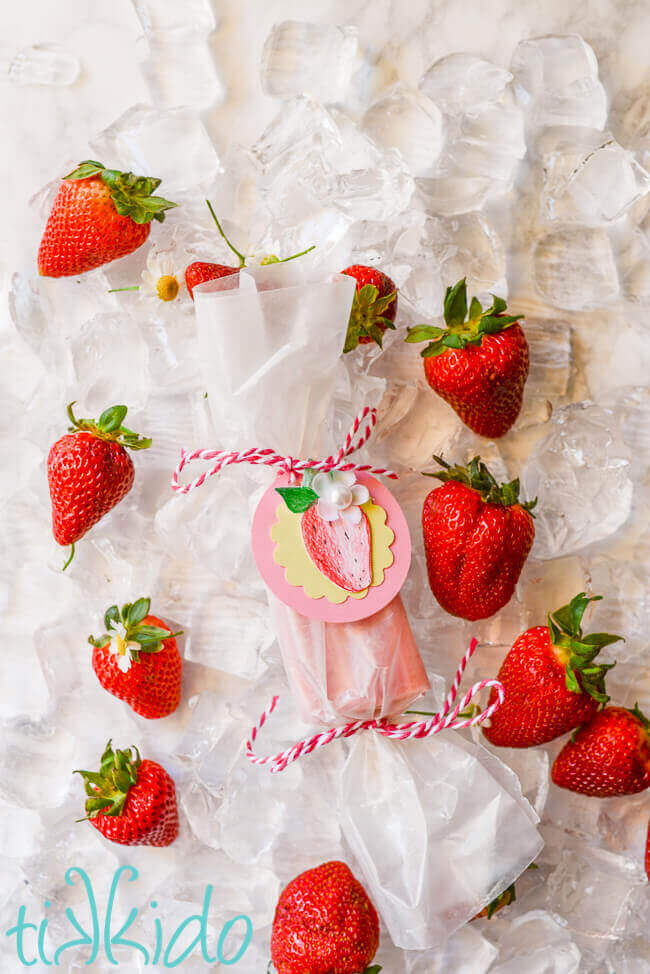 I wrapped my popsicles in waxed paper, and tied them with baker's twine.  
I have grand designs to make many more flavors, so I decided I should probably label these in some way, so I whipped up some cute little strawberry tags to tie on with the twine.  If you'd like to make your own strawberry tags, I made a free printable version of my strawberry sketch for you to use.
Free Printable Strawberry Tag:
I paired these little embellishments with cardstock circles cut with a 2" scalloped circle punch and a 3" plain circle punch.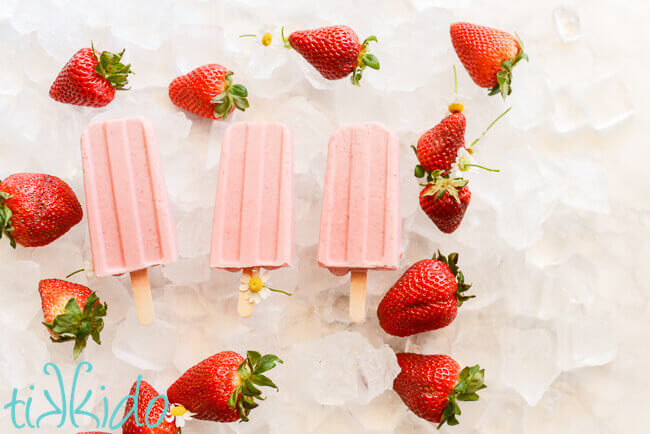 Printable, One Page Version of the Strawberries and Cream Popsicles Recipe: