Printer-friendly version
These bran muffins are the perfect make-ahead breakfast.  Not only are they a delicious, high fiber food, and hearty, but the recipe also makes a HUGE batch of bran muffins.  And they freeze fabulously.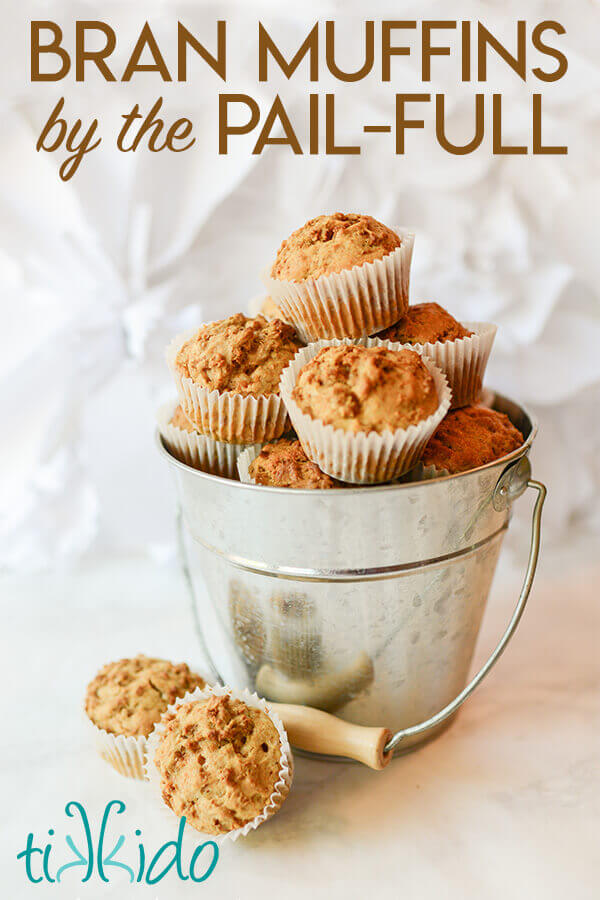 Seriously, this is a LARGE batch of muffins.  It makes 60 muffins at a time.  That's why the name on my well-worn recipe card is "Bran Muffins by the Pail-Full."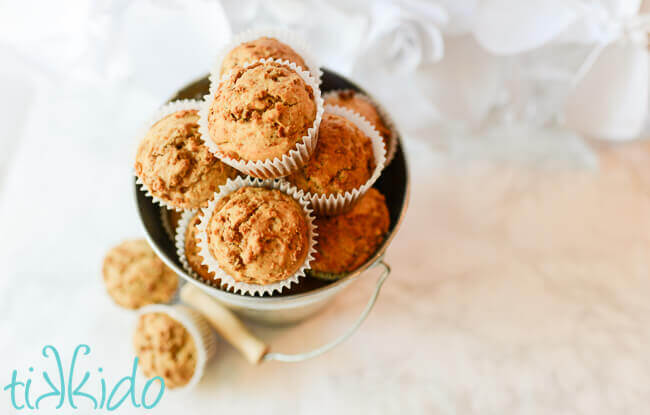 These bran muffins were a breakfast staple in my house when I was growing up, and now I make them for my family.  I love being able to continue a family tradition and pass down a recipe from generation to generation.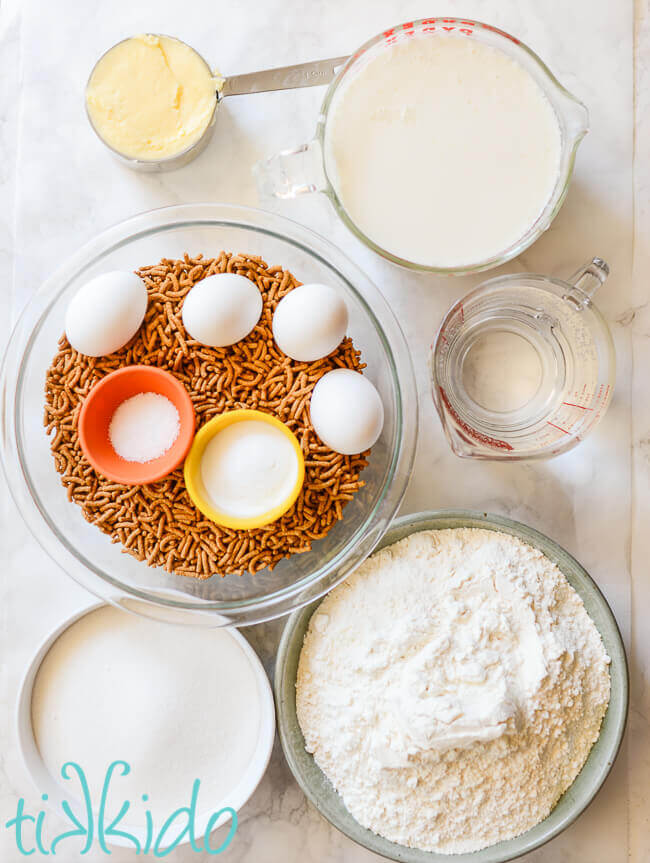 Ingredients for a Very Large Batch of Bran Muffins:
6 cups All bran (100% bran) cereal
1 teaspoon salt
2 cp boiling water
4 cups (1 quart) buttermilk
3 cups sugar
1 cup shortening
4 eggs
5 cups flour
5 teaspoons baking soda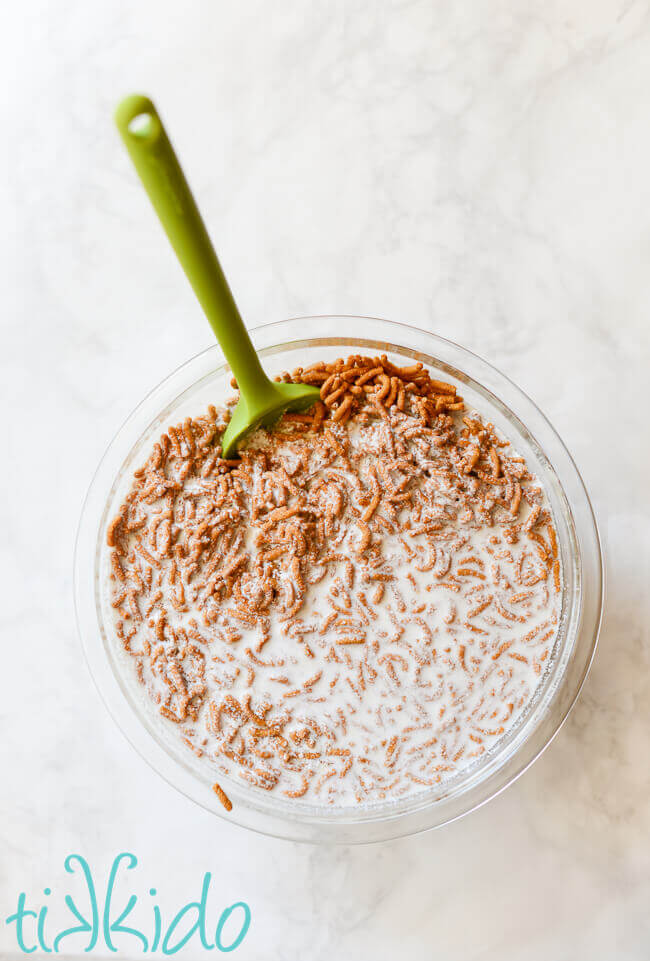 The very first step (and it's important to do this part first), is to boil the water and stir it  and the salt into the bran cereal.  Add the buttermilk and let it sit.  You want the cereal to get as nice and mushy as possible.
This wasn't really an issue 30 years ago when I was making these with my mom, but cereal technology has clearly changed, and it stays crispy in milk far longer than it used to.  Give the liquids some time to start to break down the bran.
What Can I use Instead of Buttermilk?
Don't have any buttermilk on hand?  Don't worry.  Just use regular milk, and add about 1 teaspoon of vinegar per cup of milk.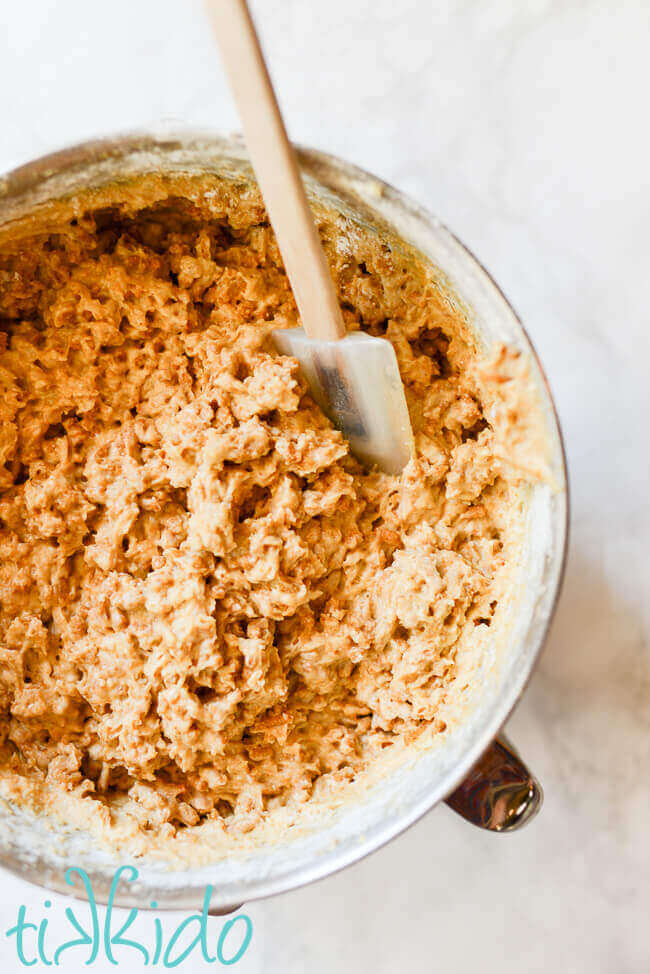 Cream the sugar and shortening together.  Add the eggs, one at a time, beating after each egg.  Stir into the bran mixture.  Combine the flour and baking soda.  Add to the bran mixture and stir just enough to combine.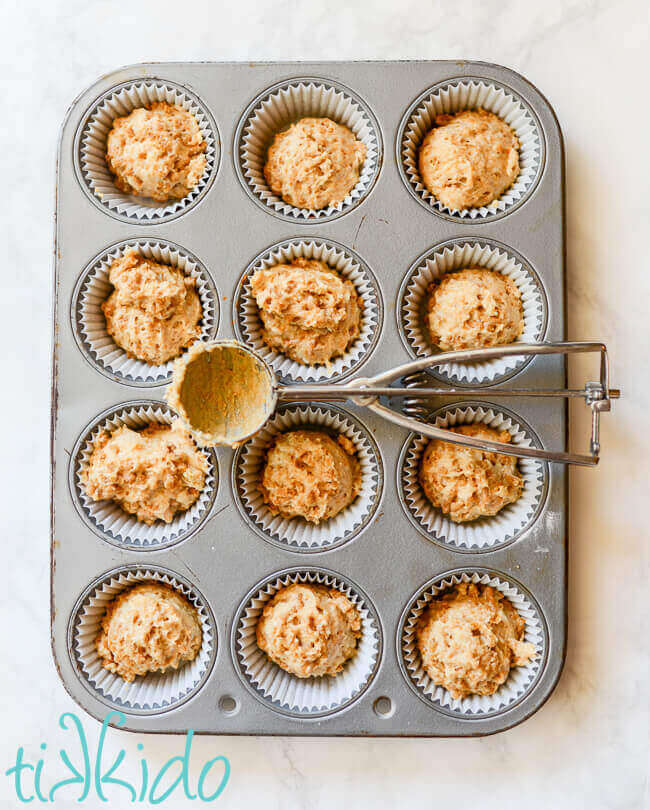 Scoop into lined muffin tins and bake at 350 degrees Fahrenheit for 20-25 minutes, until a test skewer comes out of the center of the muffin clean.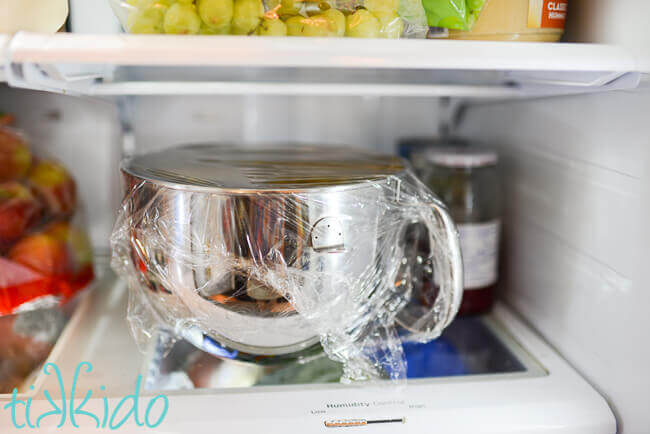 Making Muffin Batter Ahead of Time and Storing it in the Fridge:
If you love freshly baked muffins, you're in luck!  You can actually store the bran muffin batter in a covered container in the fridge for up to 4 weeks, and bake just what you need each morning!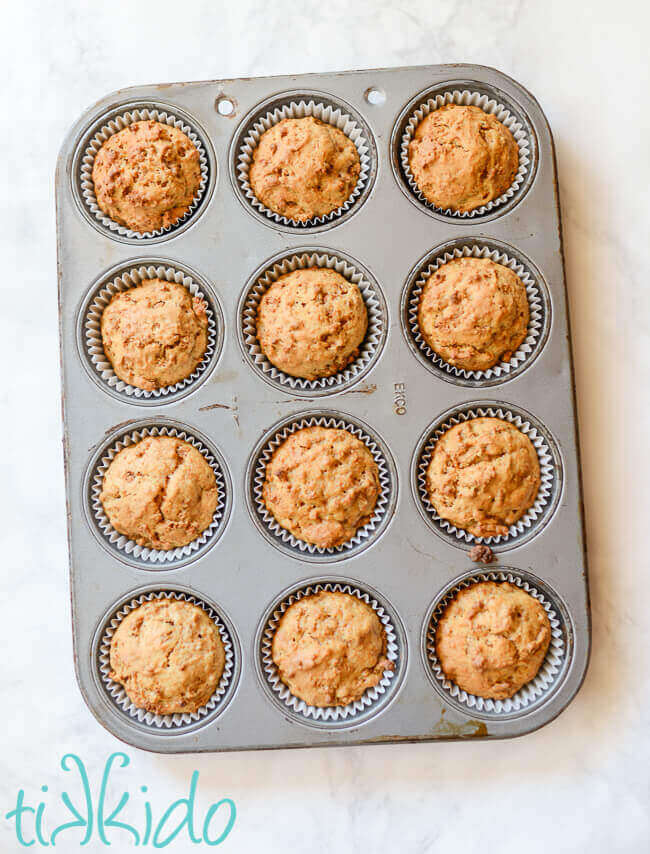 I actually prefer to bake all of my muffins (60 of them at a time!) and freeze the already baked muffins.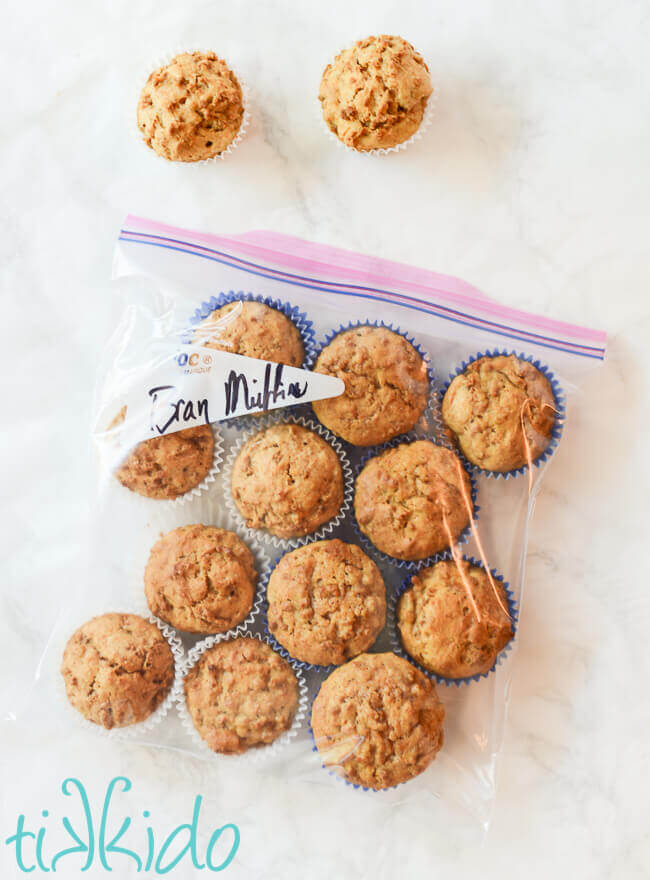 They freeze gorgeously, and don't take much time to defrost at all.  And if you forget and have to warm one up in the microwave, they're absolutely delicious spread with a bit of butter.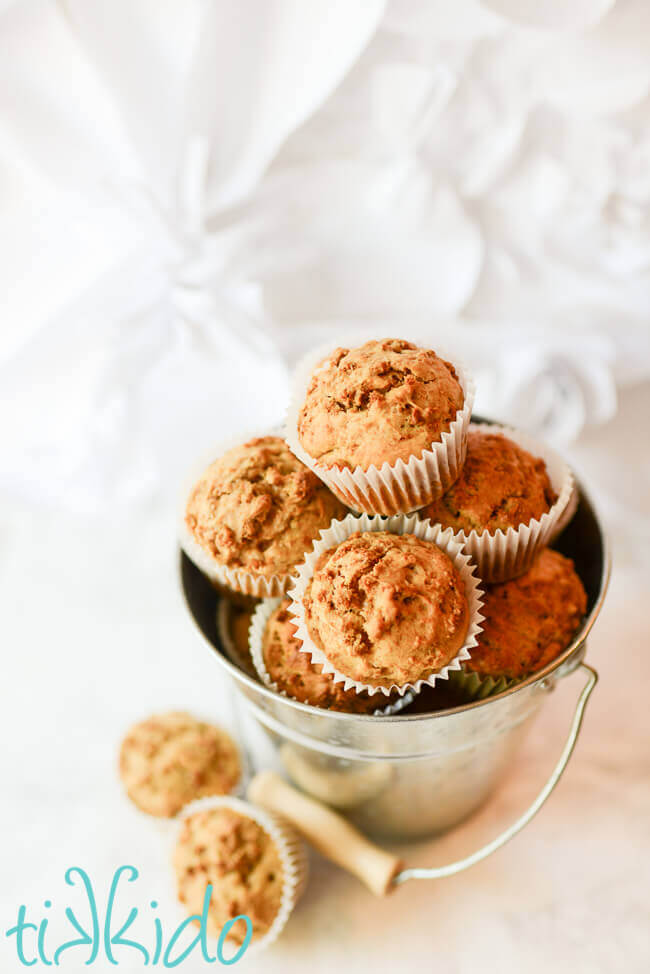 Nutritional Information for Bran Muffins:
Free printable, one page bran muffin recipe:
What's your favorite grab-and-go breakfast?
Other Recipes You Might Like: