Printer-friendly version
Homemade marmalade has delicious, complex flavors--sweet like a jam, but with a delightfully bitter bite from the lemon and orange peels.  If you like something a little more interesting than just sweet to spread on your toast, this marmalade recipe is for you.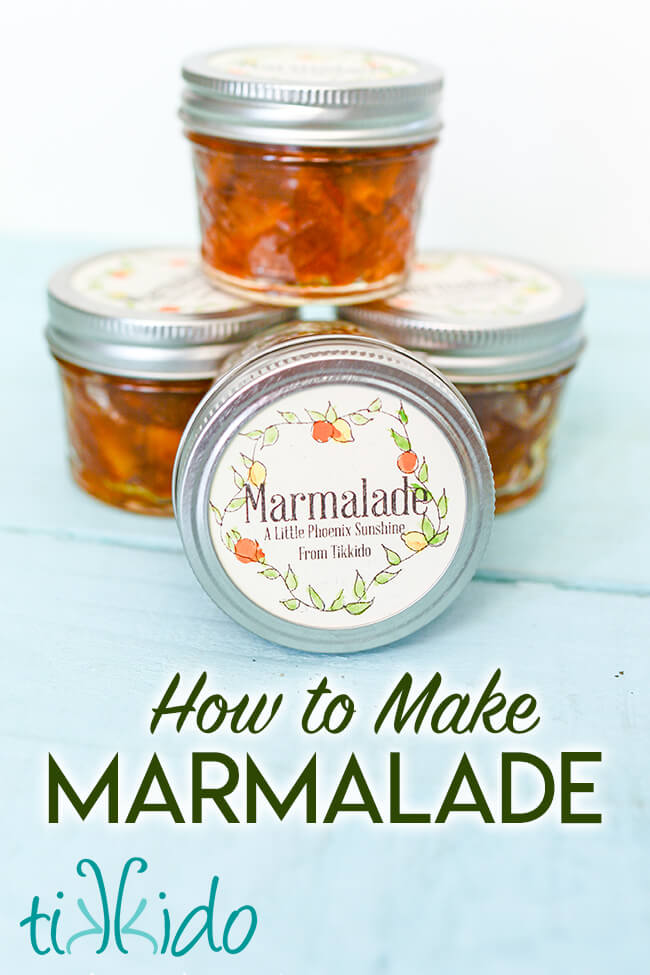 Remember the itsy bitsy bottles of limoncello I made for my card gifts for the SNAP conference?  The conference was in Salt Lake City, and I didn't want to offend anyone who might not want limoncello, so I decided to make a great big batch of homemade marmalade as well.  
It worked thematically with the limoncello, and also used fresh fruit from trees in the backyard, so was nice and inexpensive.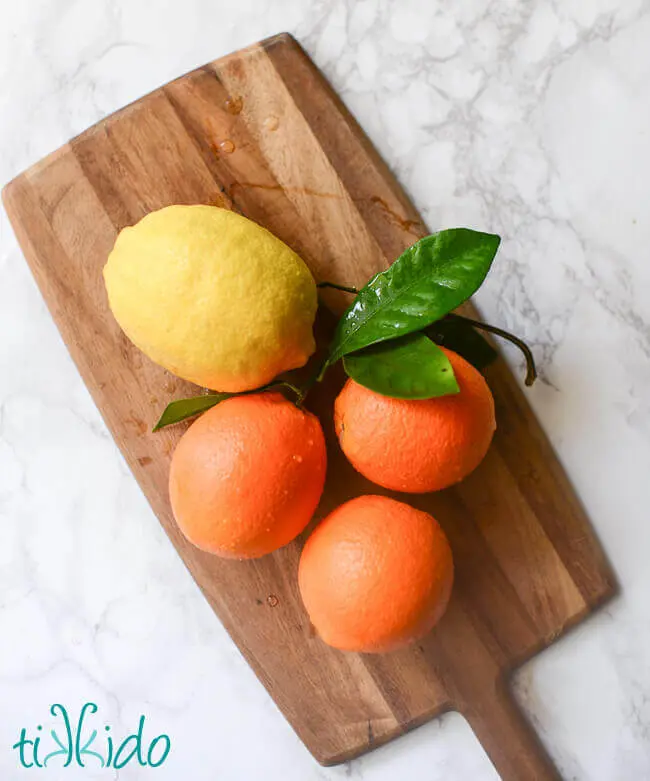 Marmalade Recipe:
4 oranges 
4 lemons 
8 cups water
8 cups sugar
Wash the fruit, then slice into very thin slices.  I use a mandoline like this one to do this quickly and easily.  I know my fruit is organic, because I grew it in my backyard, but if I were buying the fruit to make marmalade, I'd definitely purchase organic since the recipe uses the whole thing, skin and all.
Combine the fruit, water, and sugar in a large pot, and bring to a boil, stirring just to dissolve the sugar.  Once the sugar has dissolved, take the pot of the heat, cover, and let the fruit sit overnight.  
The following day, simmer the marmalade (uncovered--we want evaporation) on low for about two hours.  Stir occasionally, but for the most part, you can let it do its thing by itself.  
After two hours of simmering have passed, turn the temperature up, and stir vigilantly for about 30-45 minutes, until the mixture thickens.  I've read lots of recipes that recommend taking the temperature up to 220 degrees, but I have a good candy thermometer, and my marmalade never got up to 220 degrees, even though it ended up being thicker than I meant it to.  So I'd say just go by the look, and don't be a slave to that number.  I nearly ruined a double batch trying to get the marmalade up to that temperature.
I used cute little 4oz size canning jars (the perfect size for favors!) and made labels to fit on top of the metal lids.
Printable Marmalade Jar Lid Toppers:
I made my labels by doing a quick sketch, and creating a sheet of labels that I printed out on cardstock.  If you'd like to use my labels (without the "by Tikkido" message, just the word Marmalade), you can download or print the PDF by clicking on the image below.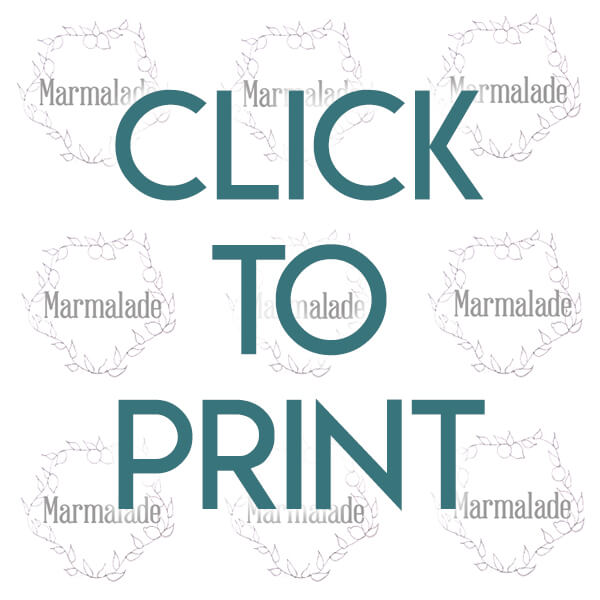 A little watercolor or colored pencil really makes the labels look lovely. I think I'll make another big batch for Christmas gifts this year--the next crop of oranges should be ready in late December!  I love homemade food gifts!
Free Printable Marmalade Recipe:
Want a free, printable, one page version of this marmalade recipe?  Click on the image below to download or print this recipe.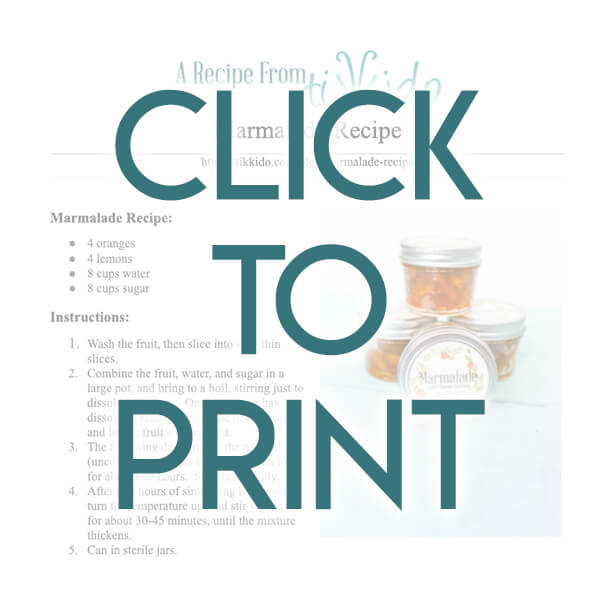 Other Jam and Spread Recipes You Might Like: