Printer-friendly version
Make a giant paper flower wall decoration for about $20 and make a bold art statement in a large space without spending much money.  The DIY giant paper flowers don't require any templates or special skills.  Anyone can make stunning paper flower wall art if you have a little time and patience.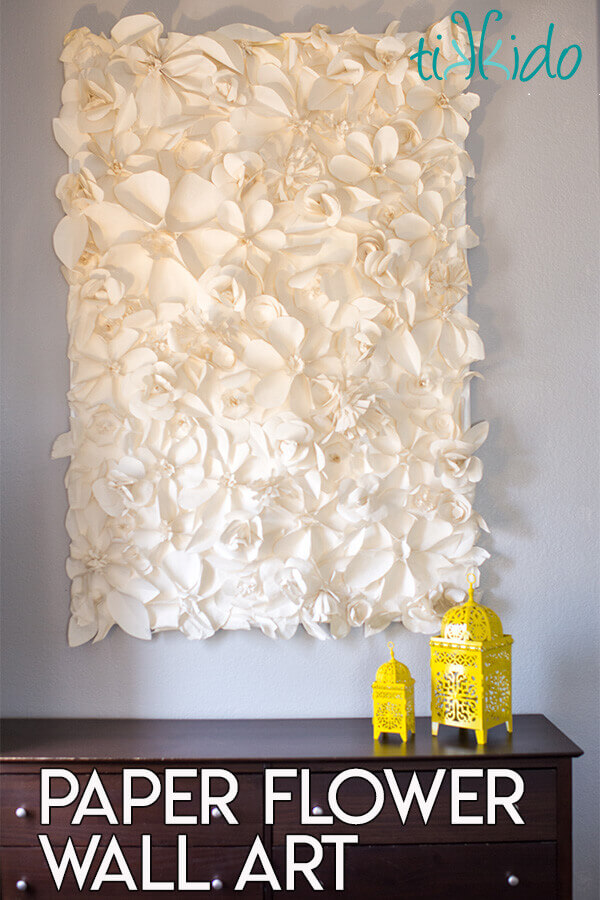 Years ago, when I first wrote a tutorial for making a paper flower backdrop for a party, I promised to show you guys how I later hung the piece as a giant paper flower wall decoration in my bedroom.   My bedroom is FINALLY clean enough to take the pictures to show you!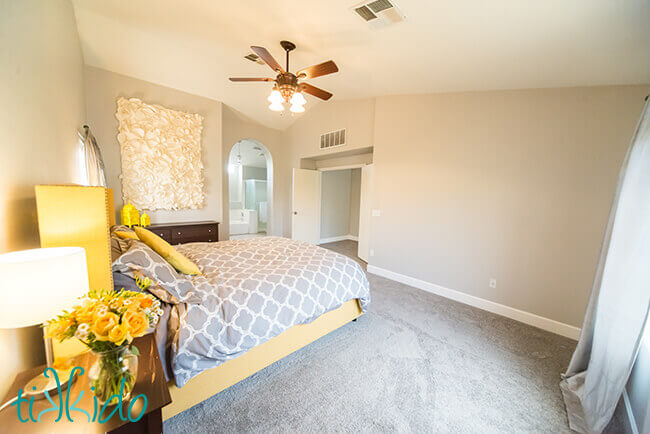 It's such a perfect size and shape for that large blank stretch of wall above our dresser drawers.  I always get compliments on my paper flower art when people see it.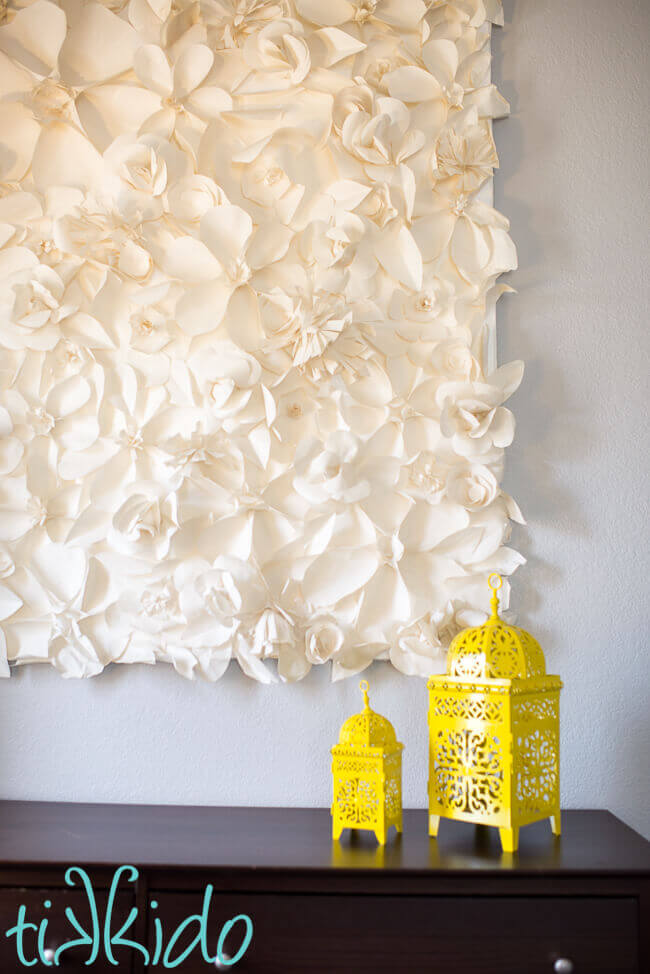 Materials for Paper Flower Wall Decoration:
roll of white easel paper
4x8 foot piece of foam insulation board from the hardware store.
Note:  I linked to a roll of white easel paper so you could see what I mean, but I actually bought mine from Ikea for $5.
How to Make a Giant Paper Flower Wall Decoration:
Follow the links to these three posts to learn how to make all of the different types of giant paper flowers for the wall art, and then put them together on the foam insulation backdrop.  If you don't have access to one of those large sheets of foam insulation, this post has an easy, inexpensive alternative using foam core from the dollar store.
How to Hang Giant Paper Flower Wall Art:
Because the paper flower wall decoration is so lightweight, it's easy to hang on any surface.  I used four box nails to secure my piece to the wall.  
Box nails are the kind of nail that you probably think of when someone just says "nail."  It has a flat head that's wider than the shaft of the nail.  This is important, because I learned if you use a finishing nail (which does NOT have a nice, big head relative to the size of the shaft), the wall decoration can pop off and fall down.  Yeah, learned that one the hard way.  But the box nails work brilliantly.
No need to find studs to hang this wall art, because it's so lightweight.  And no special hangers needed, either.  Just lift up a flower petal near each corner and drive a nail through the foam and into the wall.
I suspect that you could also use a Command Strip to hang a piece like this, but I haven't tried it.  Let me know if you do in the comments below!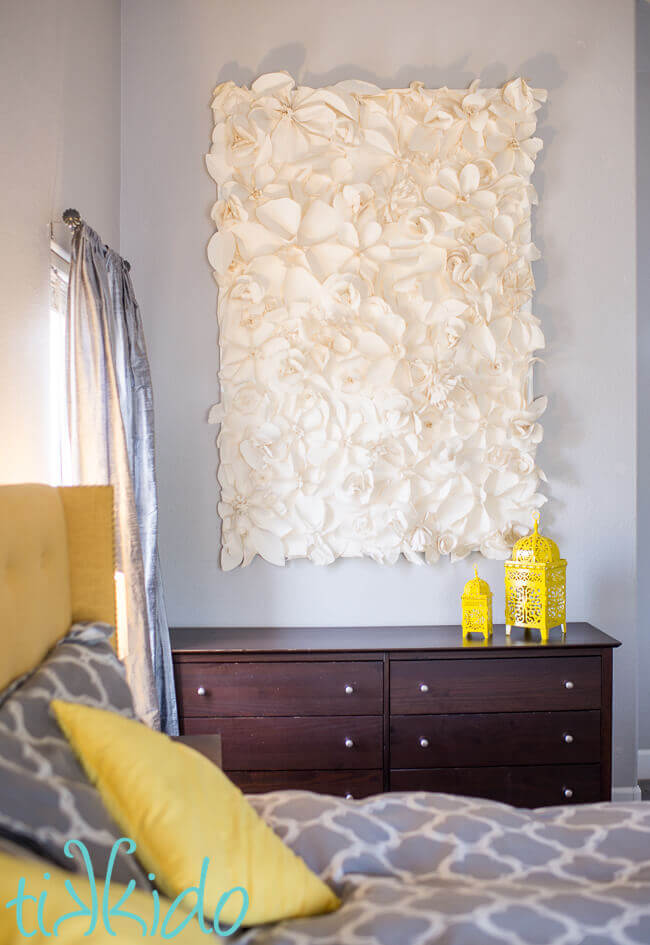 I love paper flowers, and I love having this piece in my bedroom.