Printer-friendly version
Love llamas?  Then you're going to love this DIY llama Valentine's day garland made with free printable llama decorations!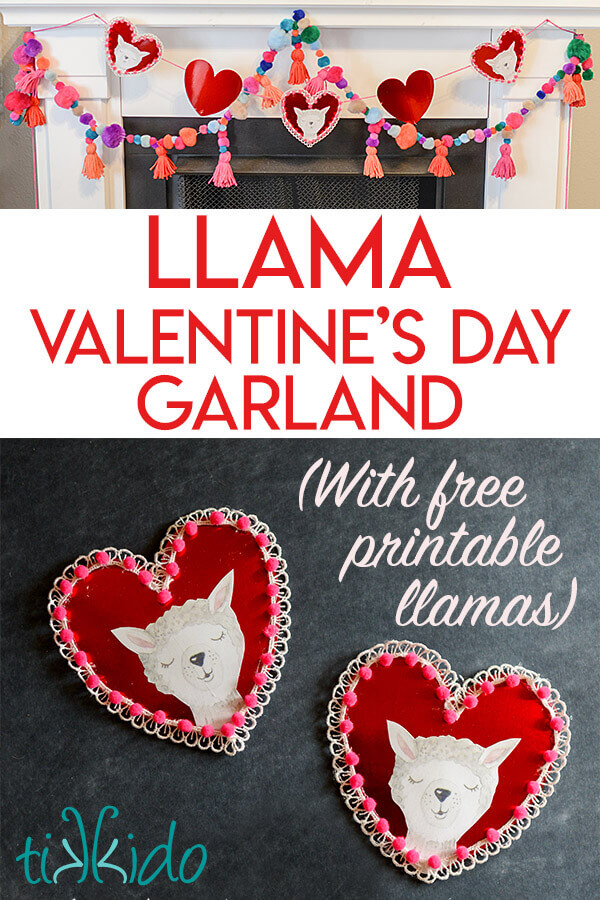 Who wouldn't llove cute llamas like these?  I used a combination of materials from the craft store and free llama printables to make this Valentine's day llama garland.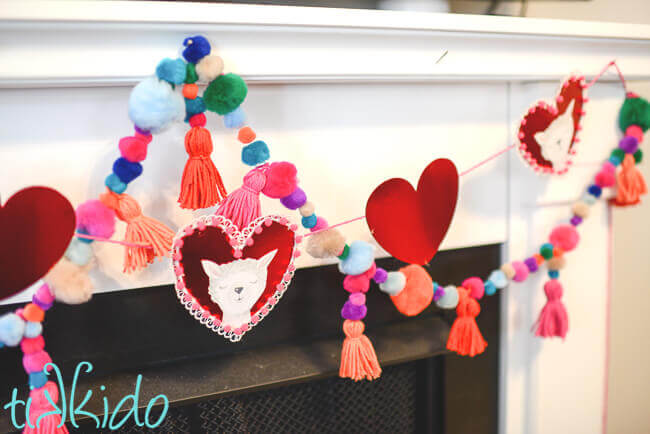 It all started with the red foil cardboard hearts I found at Michaels.  I'd already made my llama themed printable Valentines for my daughter to give out this year, and I thought it would be fun to run with the llama theme for our Valentine's day decor and celebrations this year.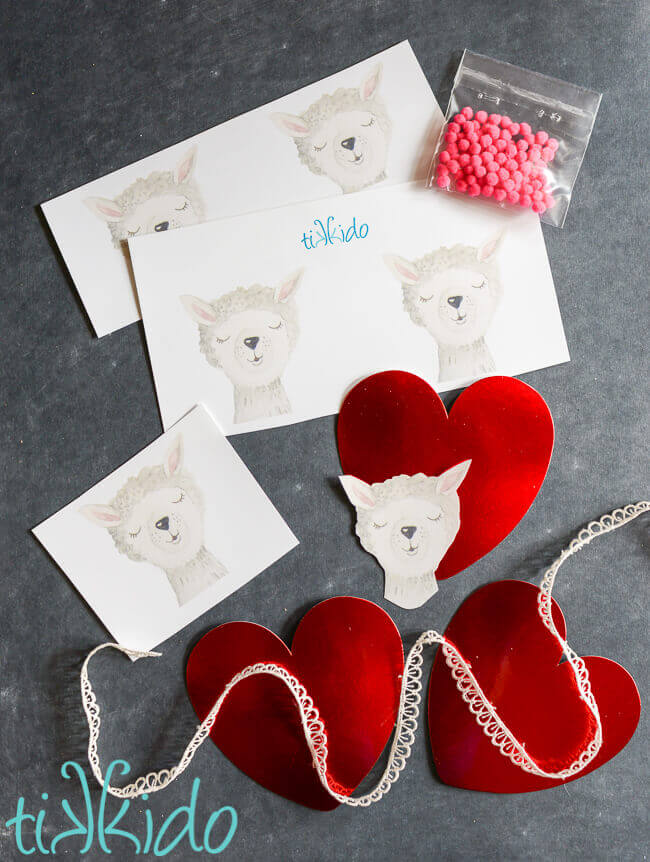 If you can't find these exact cardboard hearts at your local craft store, anything similar would work.  I had some heart-shaped doilies left over from last year's butterfly bubble Valentines, and they would work perfectly for this craft, too.  You could easily cut out your own heart shapes from card stock, too.
Free Printable Llama Valentine's Day Garland Decorations: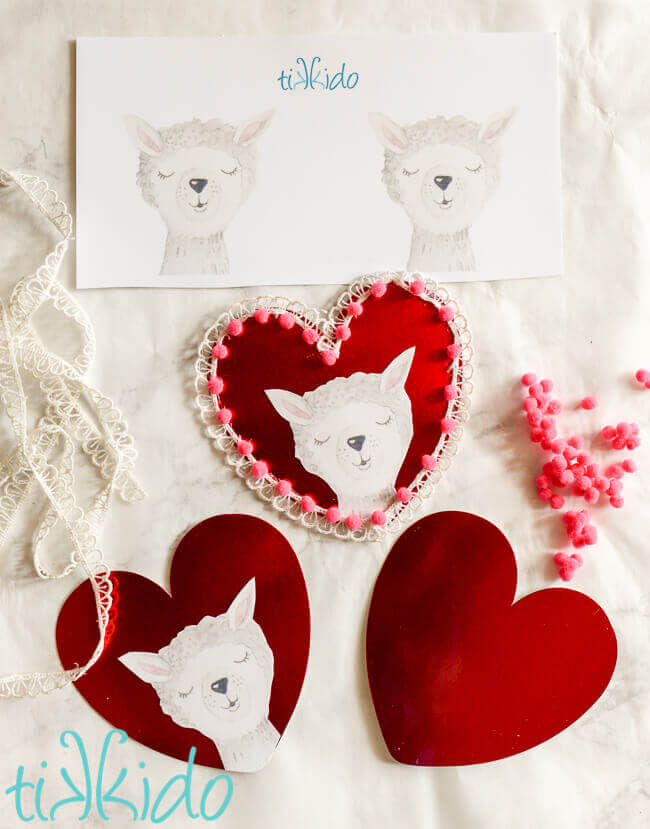 Print out the llamas from the free printable PDF above, and glue to whatever heart shape you have (or have made).  Trim the llama so that it fits the shape of the heart without hanging over the edge.  Trim with lace and pom poms, if you'd like.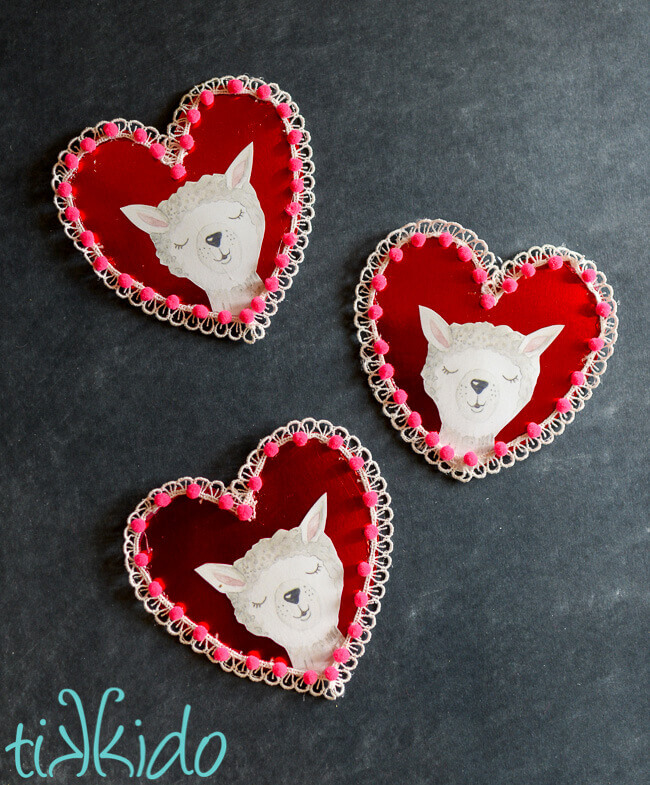 I layered this garland with a pom pom and yarn tassel garland (inspired by the amazing textiles worn by Peruvian llamas), so I wanted to include some pom poms in this garland design, too.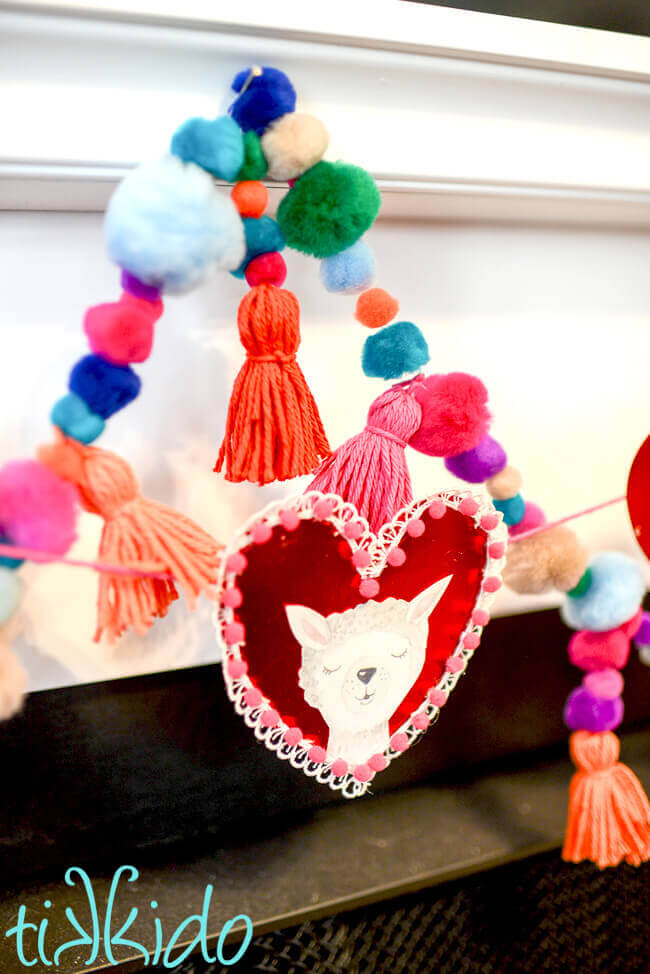 I used hot glue to glue the llama-embellished hearts to a piece of yarn to create my llama Valentine's day garland.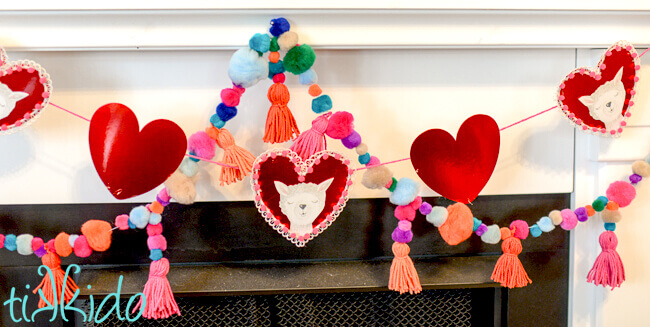 Do you llove it?