Printer-friendly version
It's Unicorn Week, Day Five!  And I've saved the ultimate unicorn tutorial for Friday:  Unicorn Poop Candy Buttons.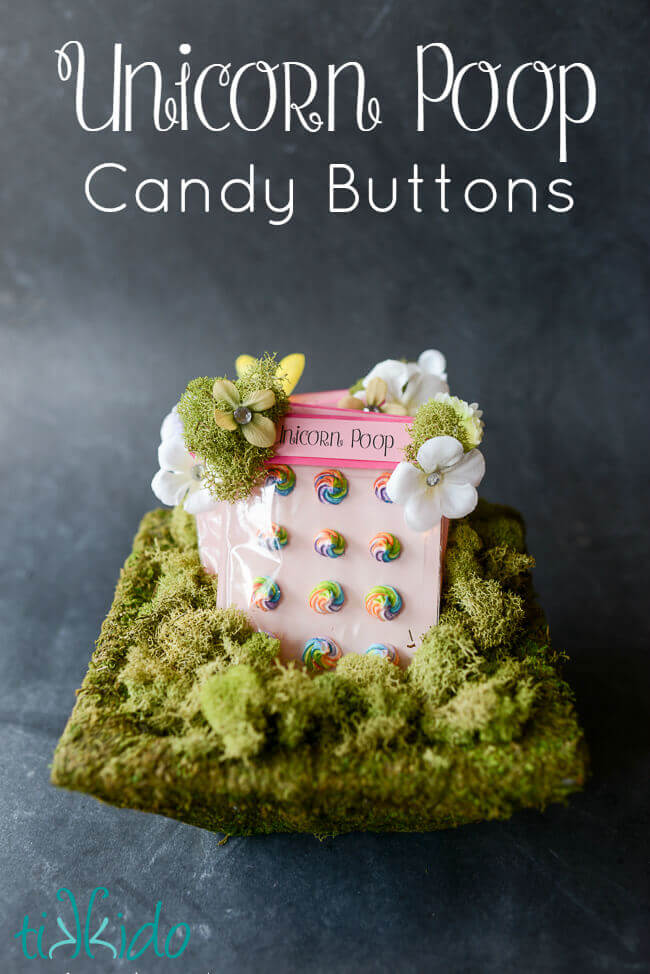 I had royal icing left over from making the unicorn sugar cookies, and decided to use it to make a homemade, unicorn-themed twist on classic candy buttons:  rainbow unicorn poop candy buttons.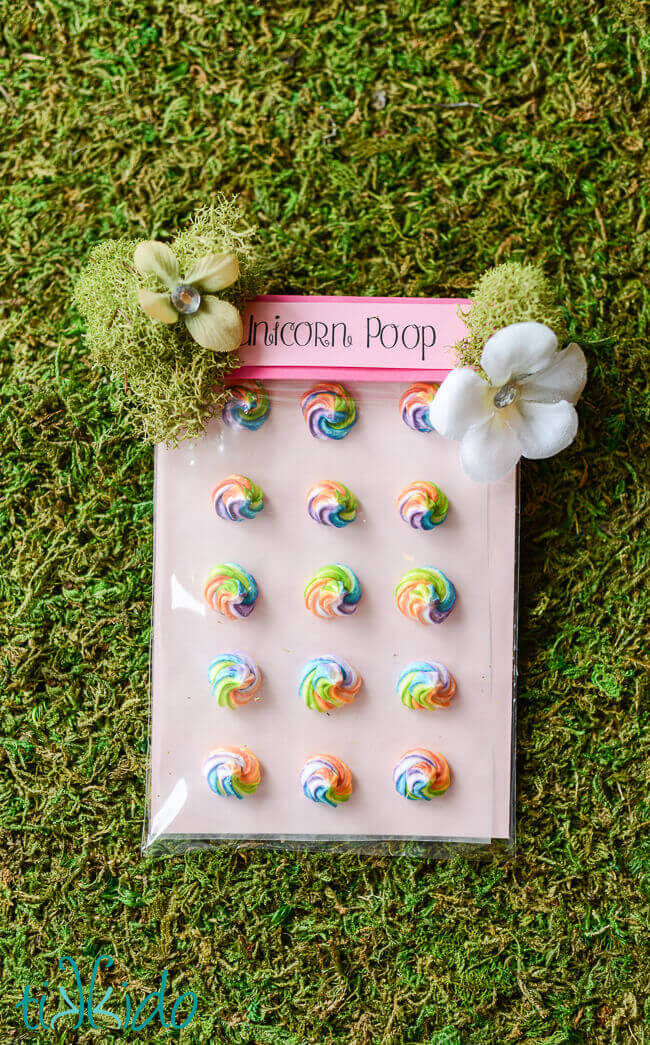 I made these for a little girl's birthday party, and let me tell you, they thought this was the height of sophisticated humor.  It's unicorns, plus rainbow poop!  I was an eight year old's hero for an evening.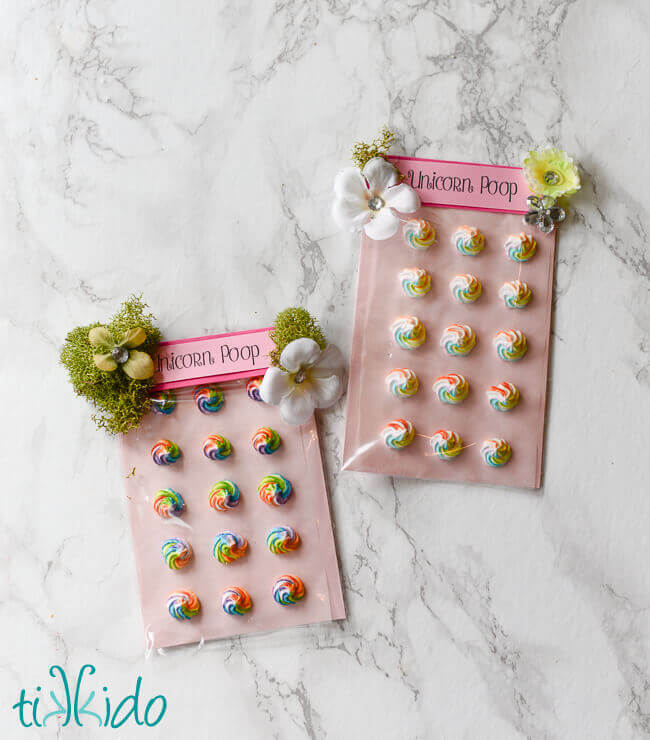 Want to know how you, too, can completely delight unicorn fans everywhere?  You know you do.
Rainbow Unicorn Poop Homemade Candy Buttons Tutorial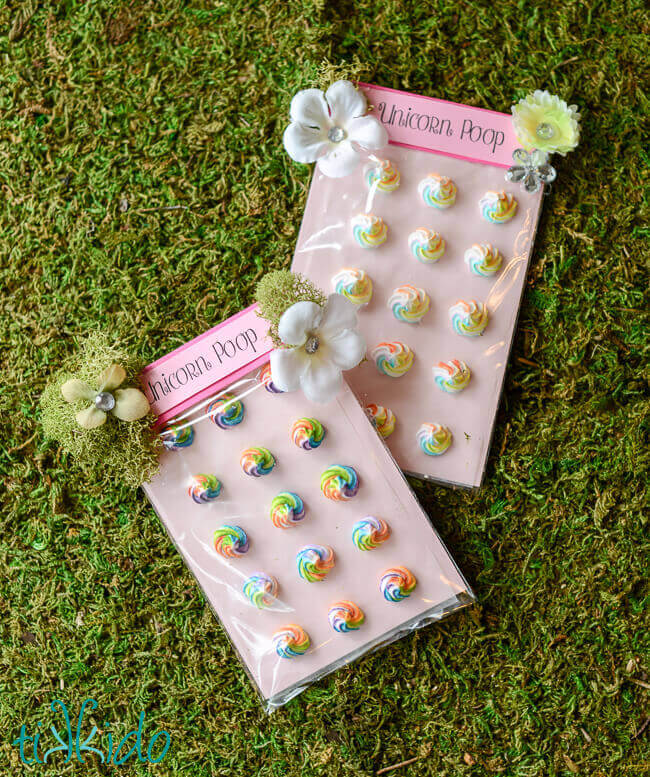 I used the same basic technique that I developed for making my classic homemade candy buttons.  Basically, it's just royal icing piped into buttons on a grid.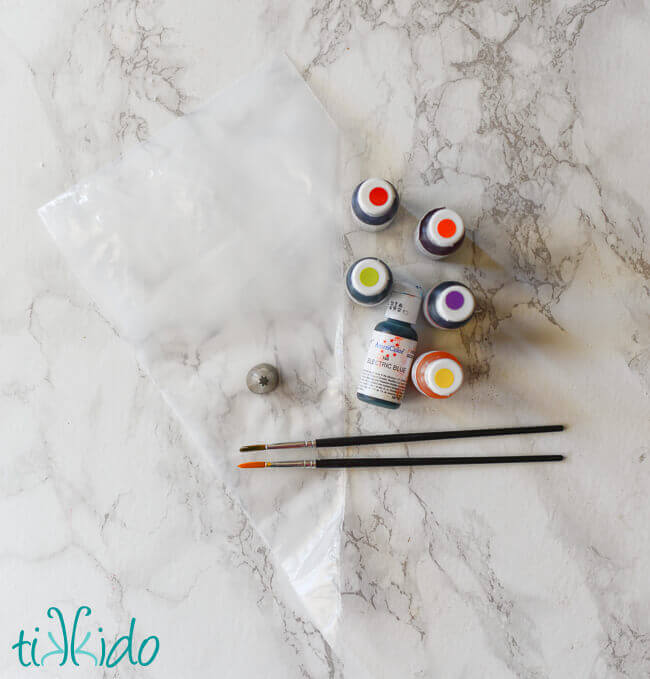 Materials for Making Unicorn Poop Candy Buttons:
waxed paper
plastic treat bags
graph paper
marker
clean, food-safe paint brushes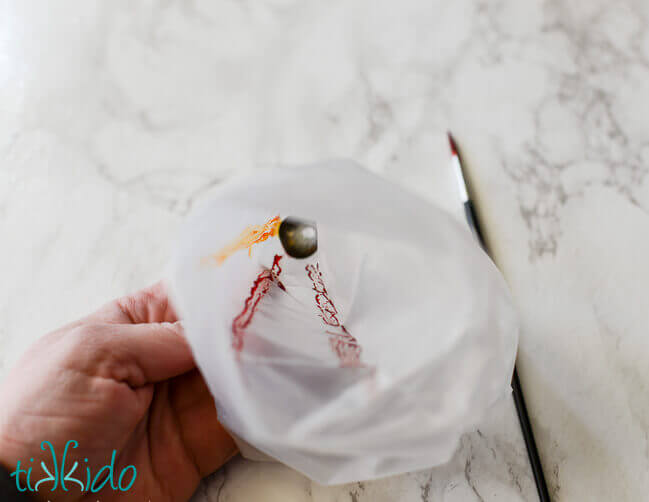 Paint a line of gel food coloring on the inside of a pastry bag (whatever you do, don't use Wilton brand--they burst at the seam too often.  I like these ones)  already fit with a small star-shaped icing tip.  As you can see, it's not an even line of color.  The food coloring beads up on the smooth plastic surface.  That's just fine.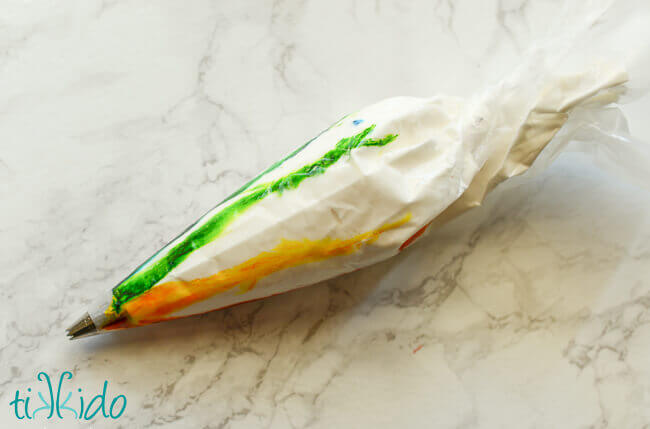 Fill the bag with stiff royal icing.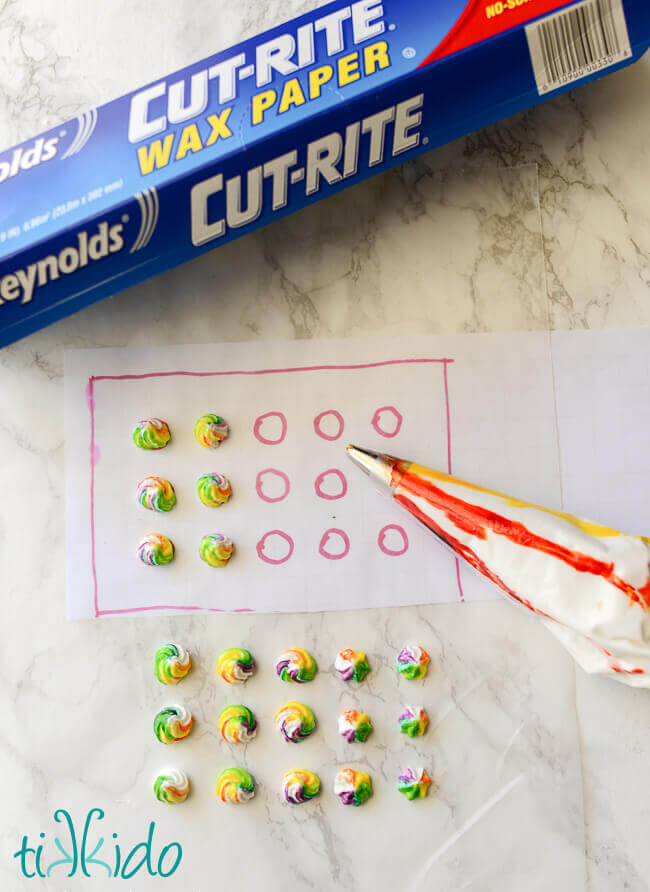 Print out some graph paper and create a grid to use as a guideline.  I'm not going to give you dimensions, because that will depend entirely on the size and shape of treat bag that you choose.
Place the graph paper piping guide under the waxed paper, and start squirting.  A nice swirl looks more like unicorn poop, but just making a simple star shows off all of the colors the best.  You chose what you like.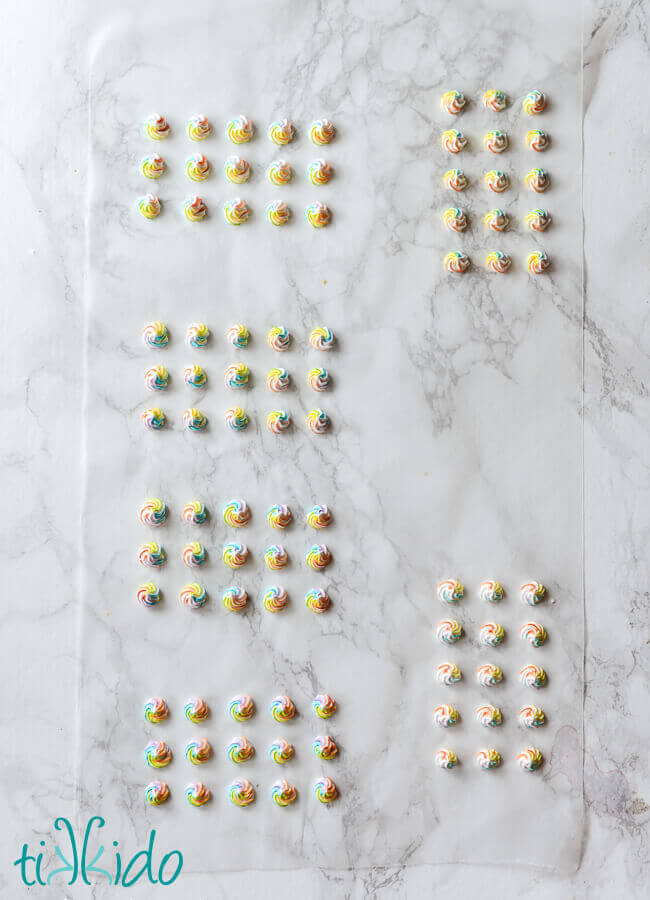 Let the icing dry overnight.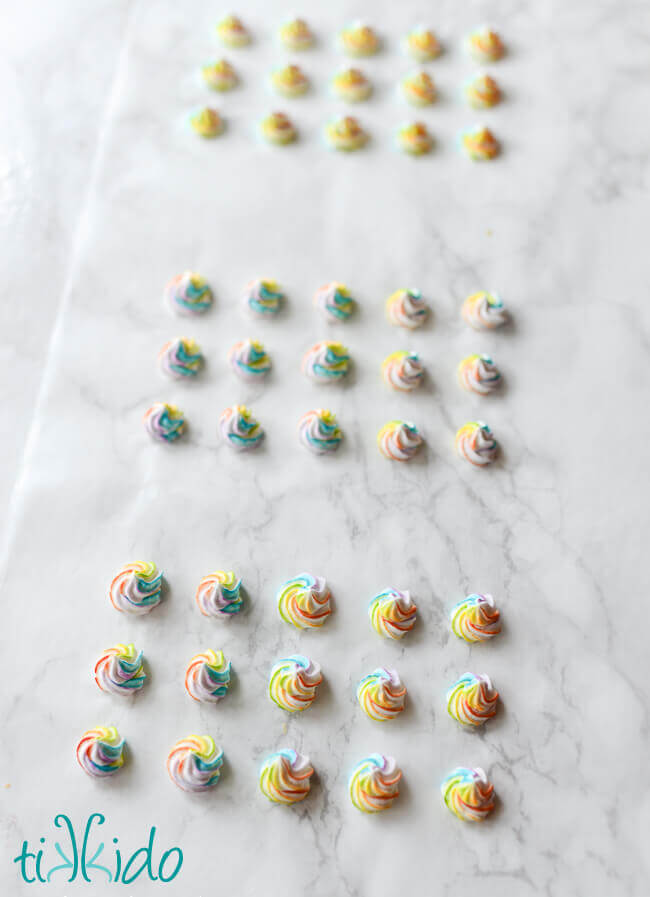 Cut out the rectangles of waxed paper, and slip the candy buttons into the treat bag.   I cut another rectangle of cardstock and slid it behind the waxed paper to give the candy buttons some rigidity and support.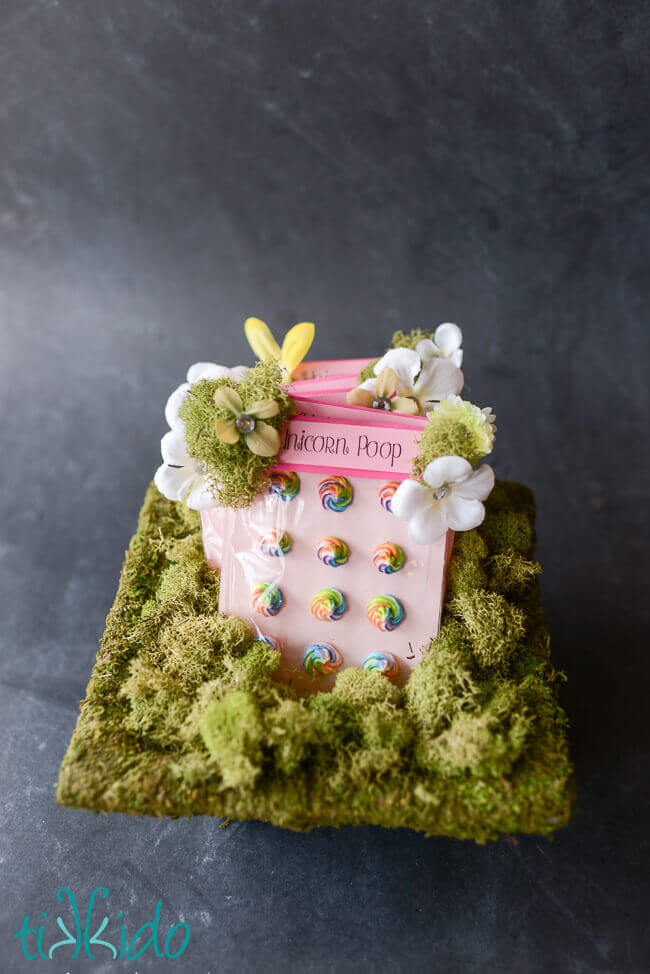 This is just the thing to start your weekend off right, don't you think?