Printer-friendly version
This DIY cake topper is so easy to make!  It's a miniature tassel garland cake topper made with a pastel rainbow of yarn.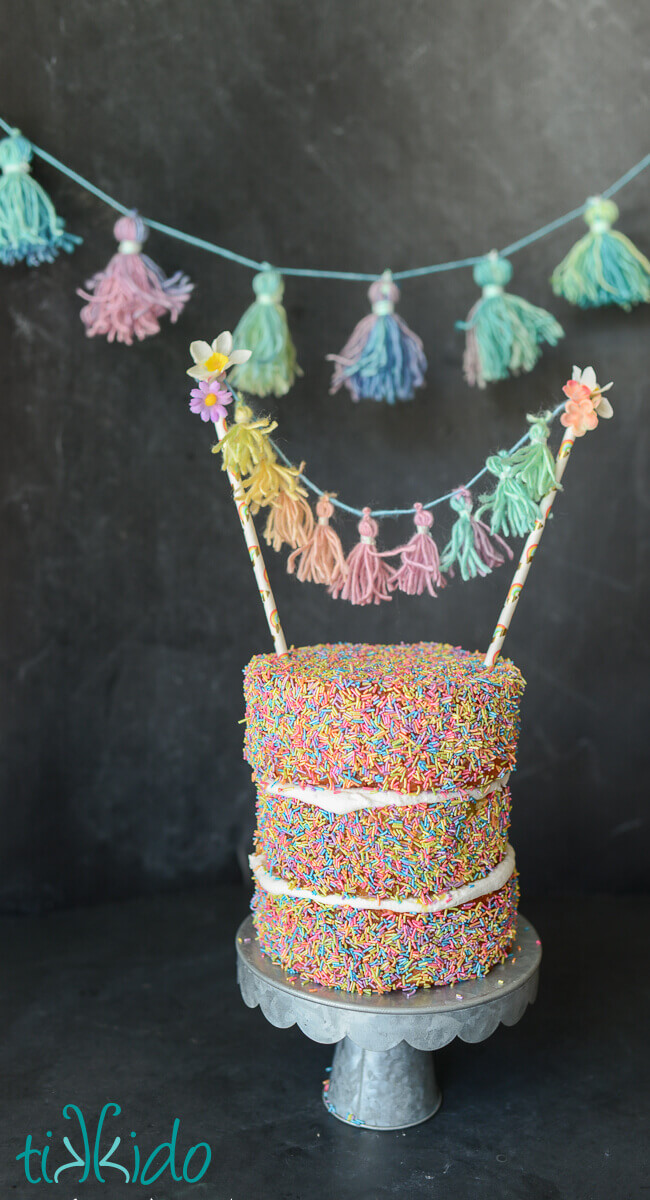 So...Unicorn Week was just too much fun to limit to one week.  I had too many fun ideas, so I'm just keeping the magical fun going!
Today's tutorial is all about this rainbow tassel cake topper.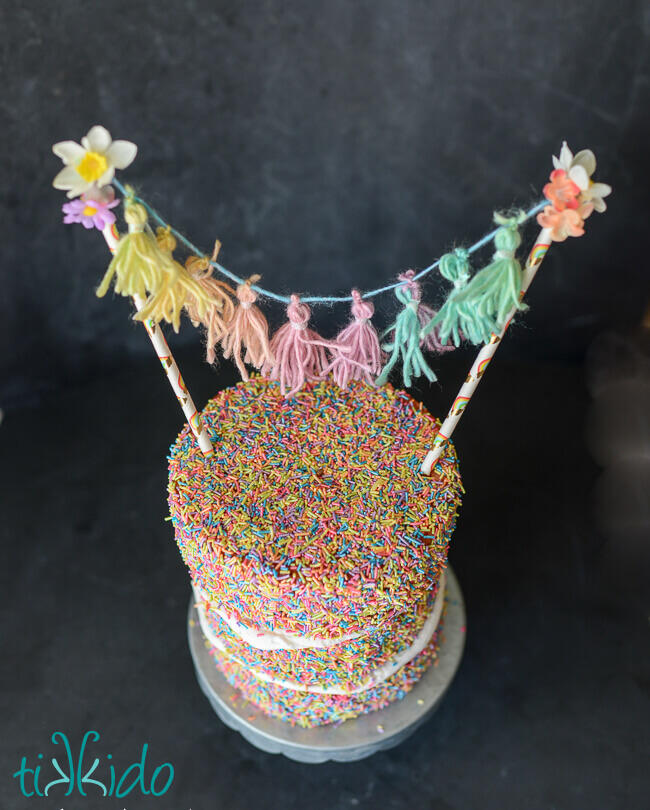 They're like magical little pony (unicorn) tails!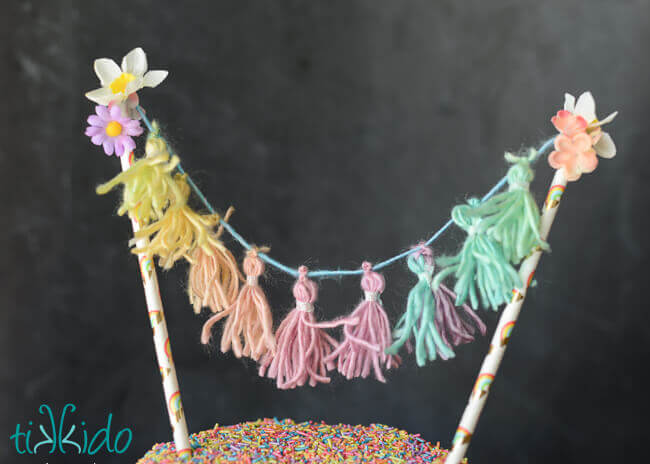 They're smaller versions of the same tassels I made for the unicorn bookmark favor.  And you know how much I like anything miniature.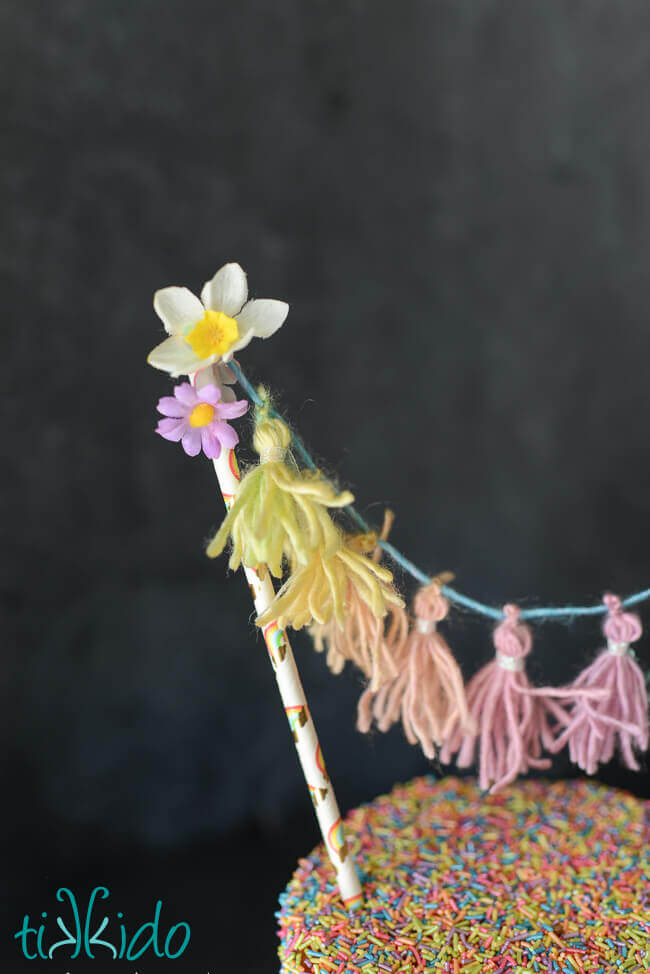 Ready to get the full tutorial on how to make this fabulous cake bunting?  
Unicorn Rainbow Tassel Cake Bunting Tutorial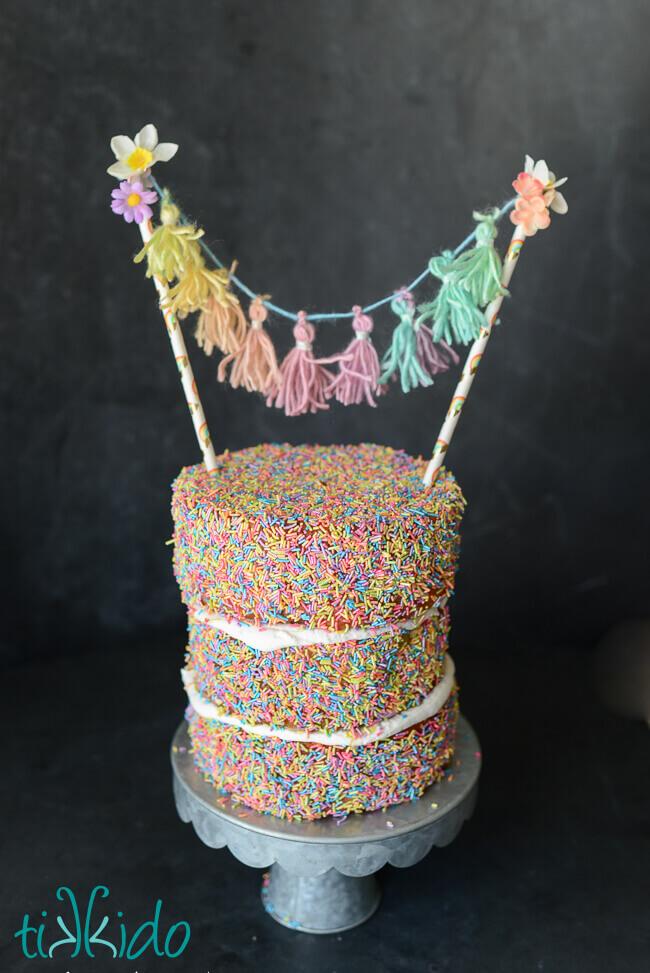 Materials for Mini Tassel Cake Bunting Cake Topper:
variegated rainbow yarn
decorative straws
small artificial flowers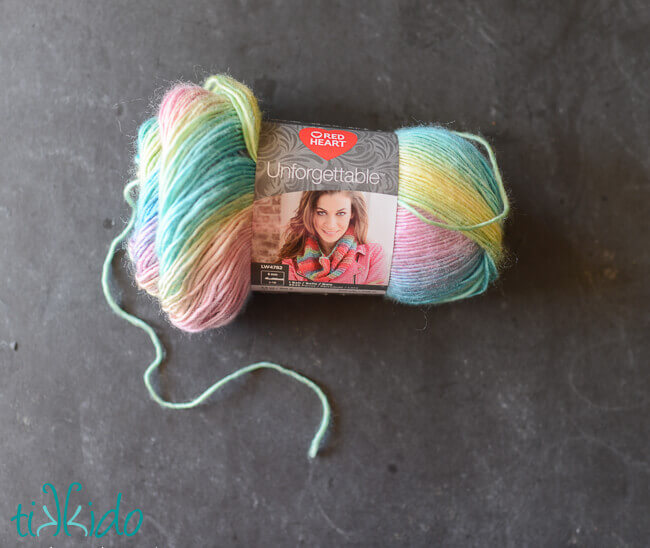 I found this oh-so-unicorny yarn (color name: Candied) at my local Michaels craft store.  I also loved their color Stained Glass, and if I were doing a more vibrant set of rainbow colors for the Unicorn Week posts, I would have chosen that yarn.  It's gorgeous!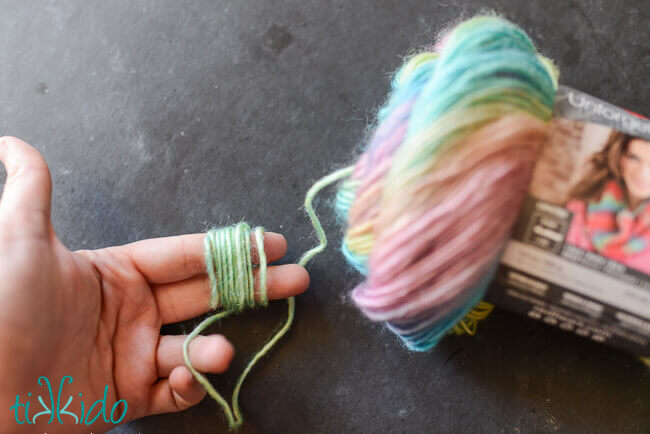 I made the small tassels by wrapping thread around my first two fingers ten times for each tassel.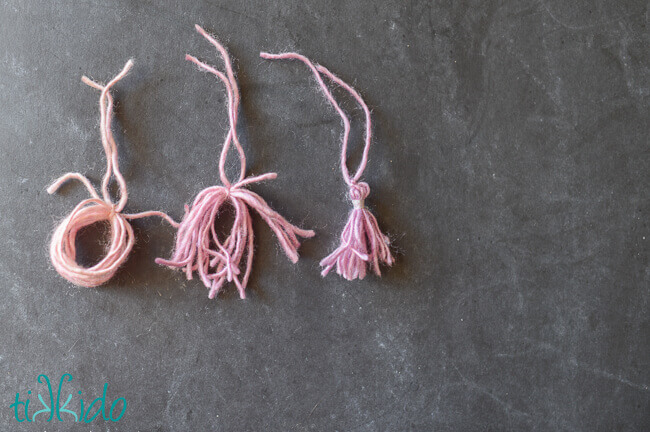 Tie a piece of string around the loop of yarn.  Cut the loop at the bottom of the circle.  Tie a piece of yarn or ribbon around the entire bunch of yarn, just below the center knot to gather and make the tassel.  Trim ends of the tassel to make them even.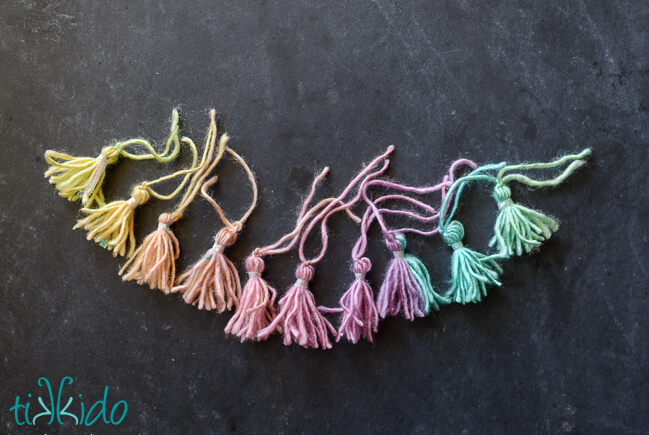 Look at all those pretty tassels, all lined up in a row!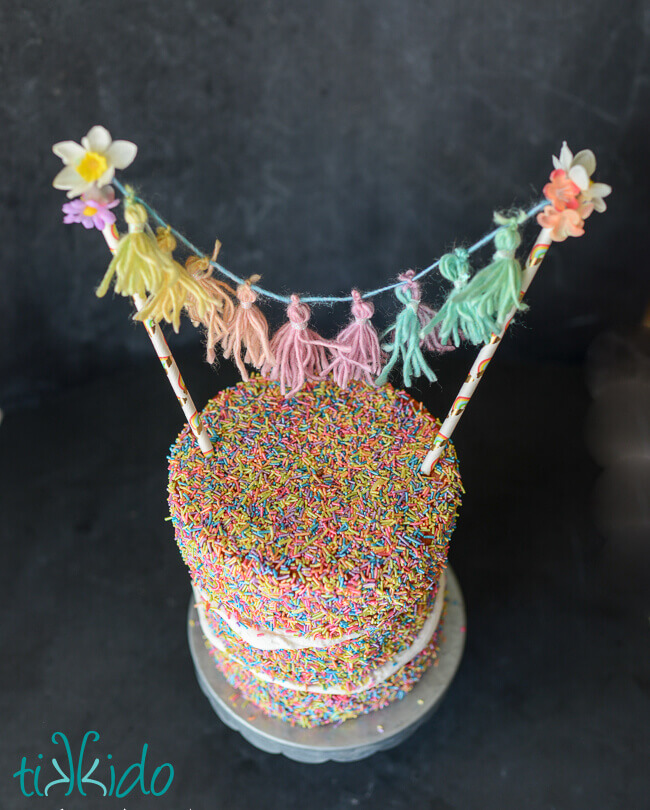 Tie the tassels to another length of yarn to create the mini garland, and glue to two straws.  I found these adorable rainbow straws at Michaels, too.  But you could use any number of absolutely gorgeous paper straws that are available these days.

I added a few small silk flowers to the top of the straws to add a little bit of extra whimsy.  I love small touches like that!
Not feeling crafty?  You can buy all sorts of adorable pre-made cake buntings--even rainbow ones!
Other Unicorn Tutorials You Might Like: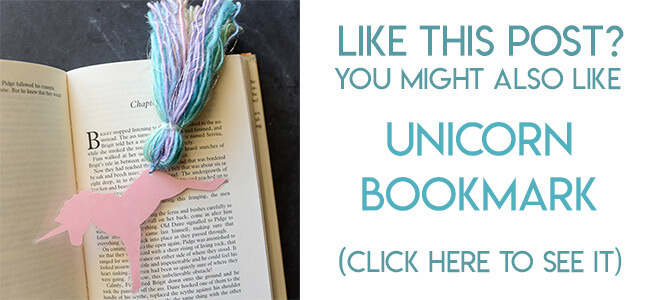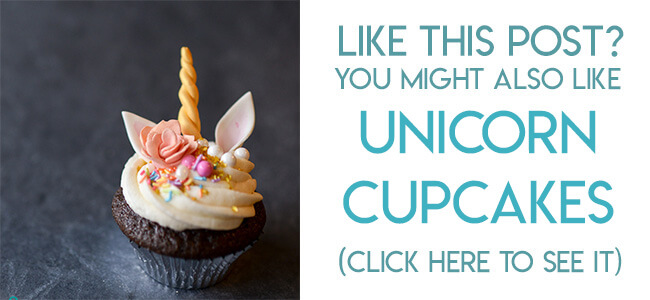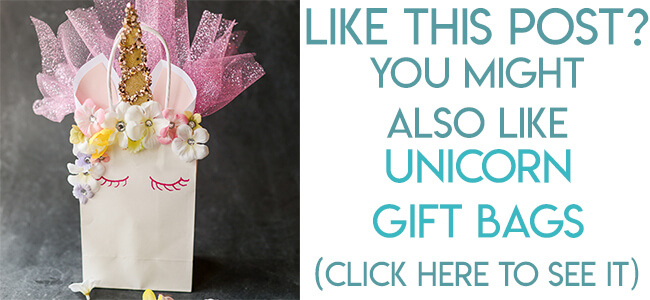 Other Cake Topper Tutorials You Might Like: