Printer-friendly version
Have you ever had an Italian cream soda?  They're delicious, right?  Now imagine how amazing Italian cream sodas can be when you make them with homemade fruit syrups.  Get ready to taste your summer obsession.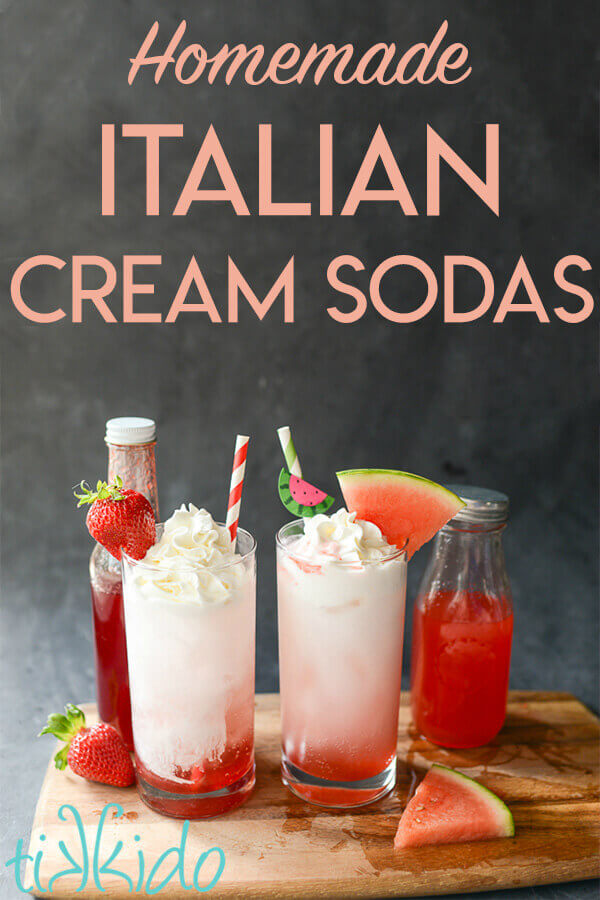 That's right, homemade, fresh fruit syrup.  Holy cow, now that's delectible.  You'll never buy the artificially flavored bottles of the stuff again once you realize how easy it is to make, and how much more delicious it is.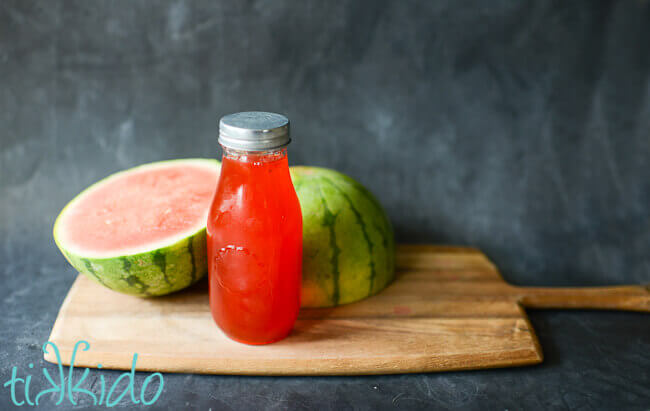 You clearly don't have to make a homemade fruit syrup to make homemade Italian cream sodas (if you don't, I recommend Monin brand syrups).  But if you have bountiful summer fruit and are looking for ways to use it up, homemade syrups just can't be beat.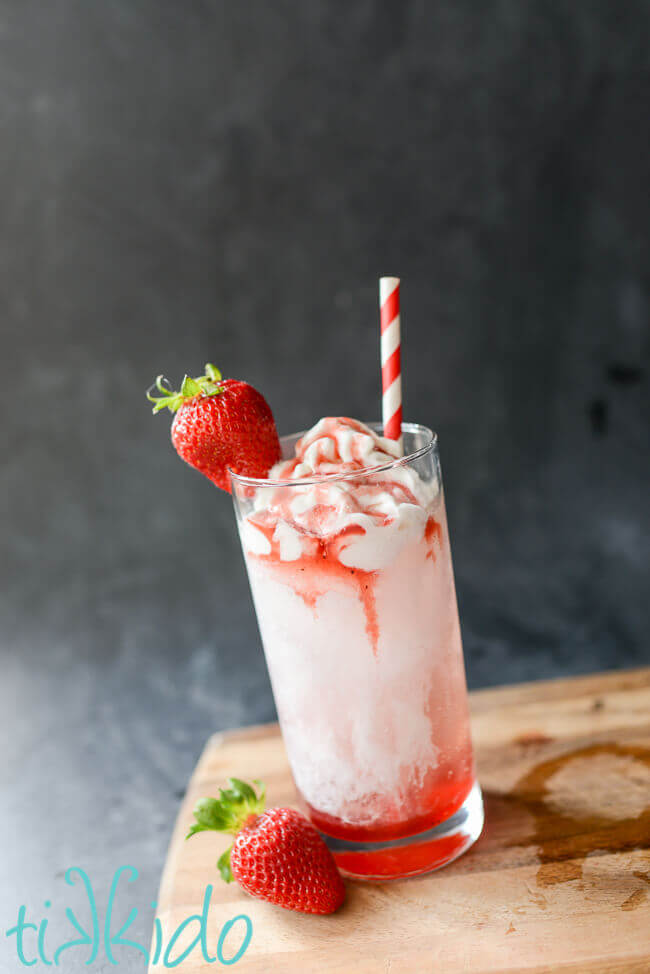 Either way, a homemade Italian cream soda is an amazing treat.
How to Make an Italian Cream Soda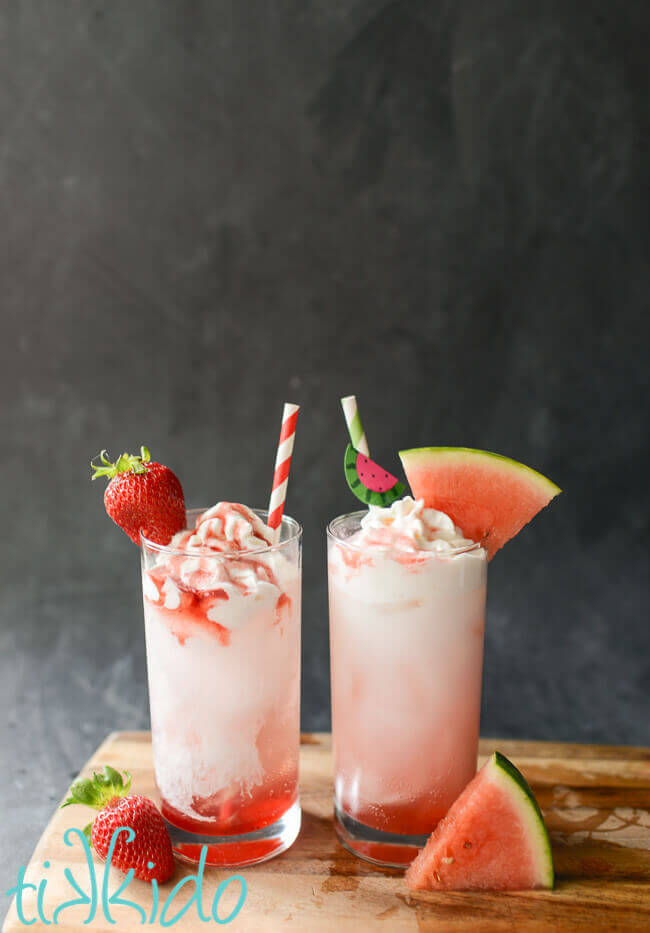 My mom gifted me with some homemade strawberry syrup, and I'd just made homemade watermelon syrup, so I decided it was high time for me to learn how to make my own Italian cream sodas.  It's so easy, I'm ashamed I'd never done it before.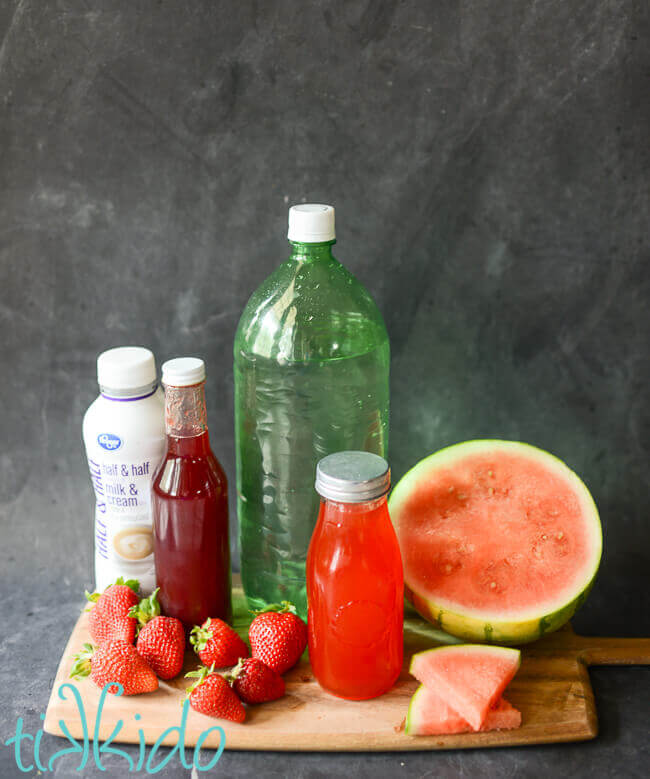 Italian Cream Soda Ingredients: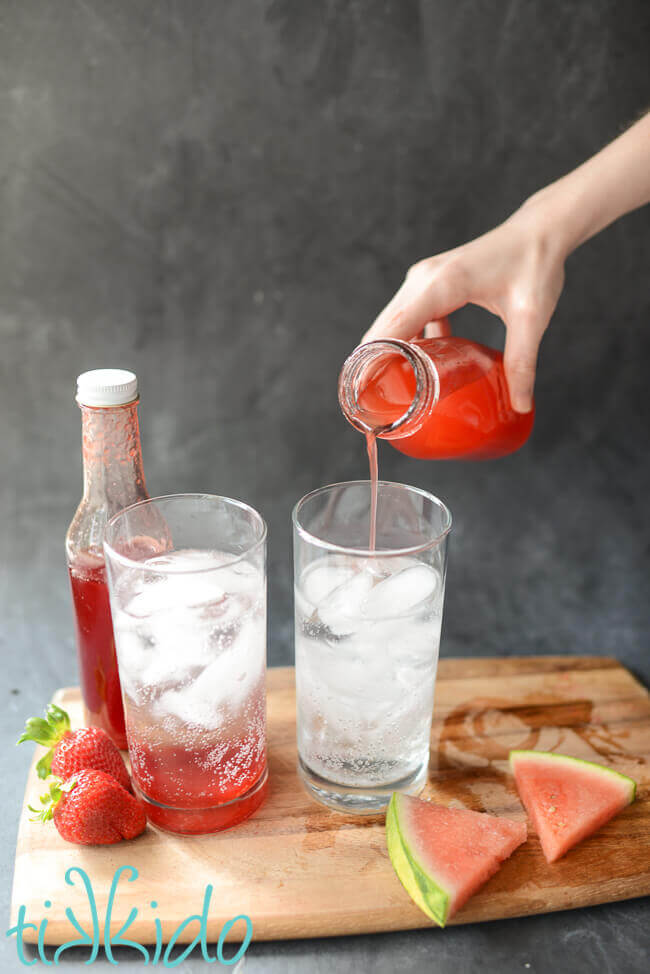 Place ice in a glass, and fill with carbonated water.  You can buy club soda or seltzer water at any grocery store, but I actually make my own.  (My husband and I LOVE sparkling mineral water, and go through several liters a day, so we bought a carbonating kit from Amazon to save money and not create so much plastic waste.)
Add fruit syrup to taste.  I don't like very sweet things, so I love making my own drinks like this so I can control the sweetness level and sugar content.  When I thought it was perfect, my girls both thought it was tasty, but needed more syrup.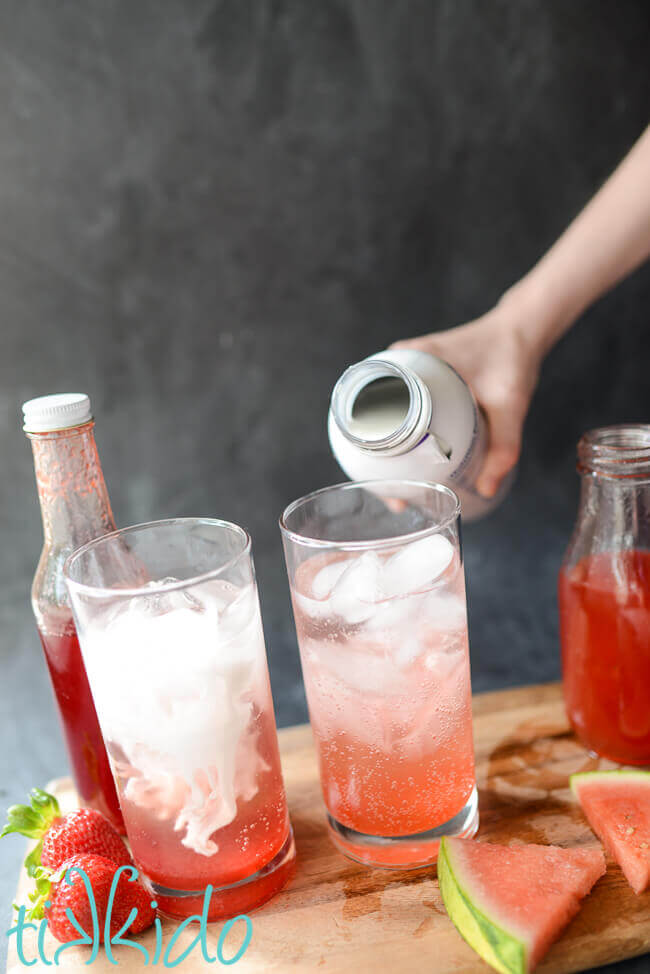 After the syrup has been added (you might need to give it a quick stir to incorporate it with the sparkling water), pour in about a teaspoon of half and half.  You don't need much at all to get that distinctive flavor and velvety feel.
Alternative to Fruit Syrup for Italian Cream Sodas:
If you don't have time to make homemade fruit syrups, but don't want artificial flavoring either, buy frozen, concentrated fruit juice at your local grocery store.  Let the frozen juice concentrate thaw, and use that liquid to make your Italian cream sodas.  You'll get fabulous, all-natural flavor without any fuss.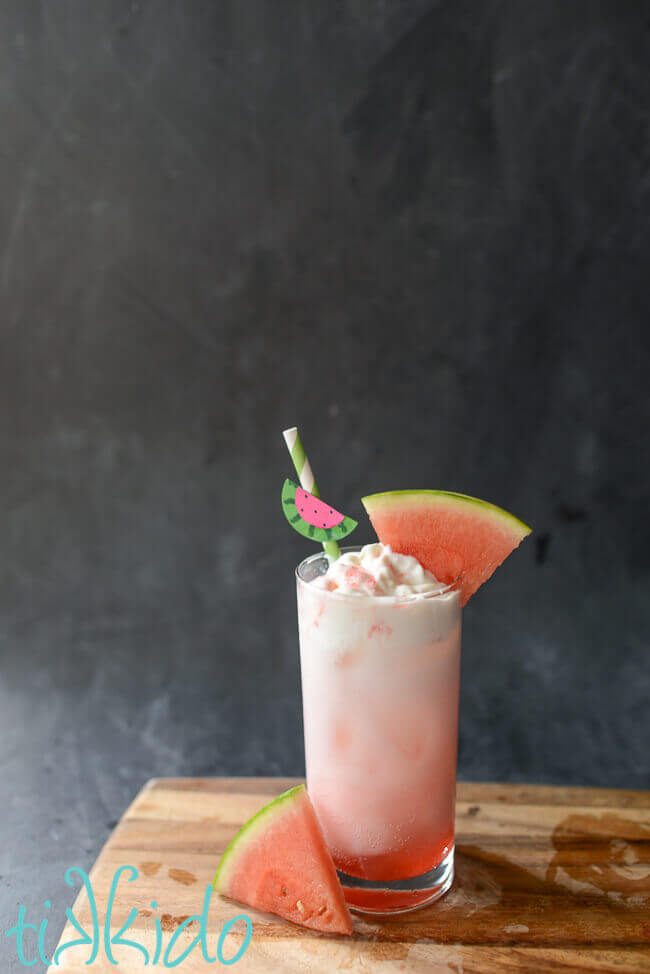 Top with whipped cream and enjoy!
What are the Best Italian Cream Soda Flavors?
Fruit flavors are the most common Italian cream soda flavors.  But what's the best?  It depends on what fruits you love!
Italy is famous for its citrus crops, so lemon, grapefruit, and orange flavors are classic.
Don't be afraid to experiment with other fruits or fruit blends, too.  The technique can be used with fruit syrup from anywhere around the globe!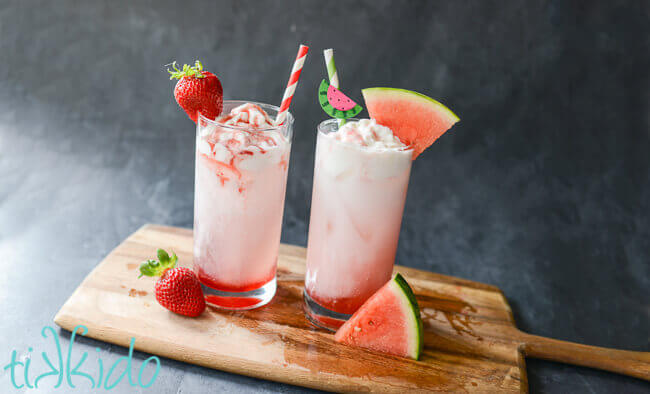 What flavor would you make?  I think I'm going to have to try peach and rhubarb, myself.  Oooh, and raspberry.