Printer-friendly version
Preserve beautiful fall leaves with wax!  This technique for waxing leaves helps keep gorgeous autumn leaves looking fresh, bright, and colorful for weeks.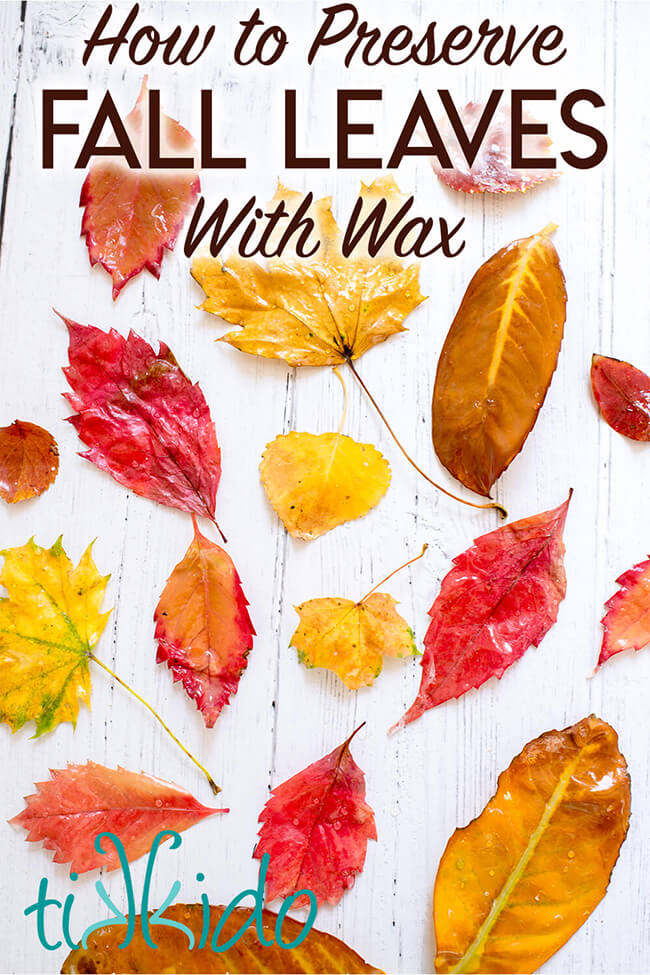 I absolutely love all the vibrant colors of autumn leaves.  But they're fleeting.  Once they've fallen from the tree, the leaves quickly dry up and the colors fade.  But you can preserve fall leaves with a very easy technique:  waxing.
The fall leaves get coated in a thin layer of parafin wax, and stay colorful and fresh looking for weeks!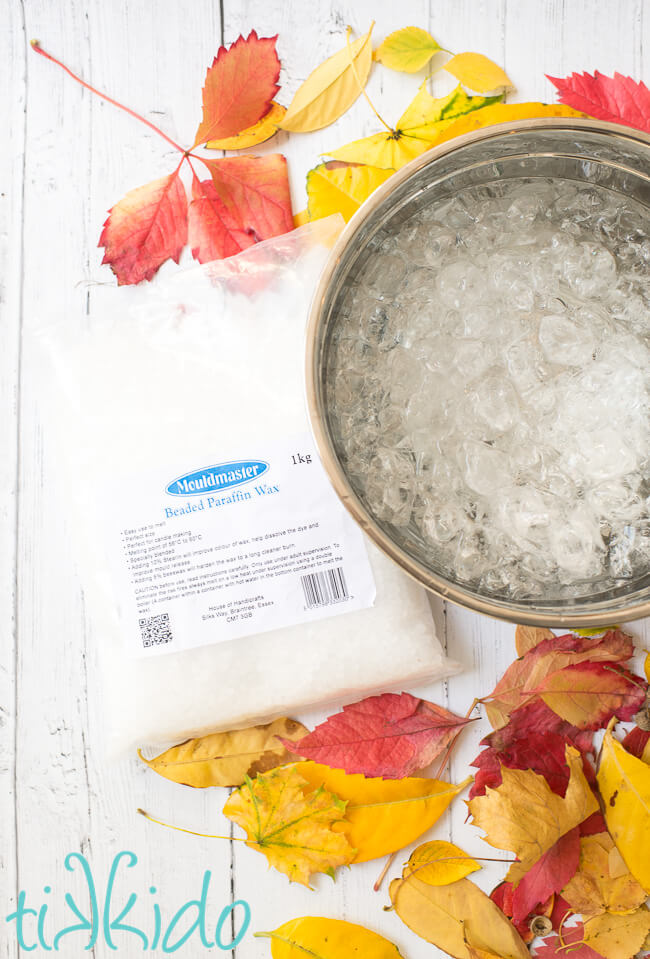 Materials for Making Waxed Leaves:
ice water
beautiful autumn leaves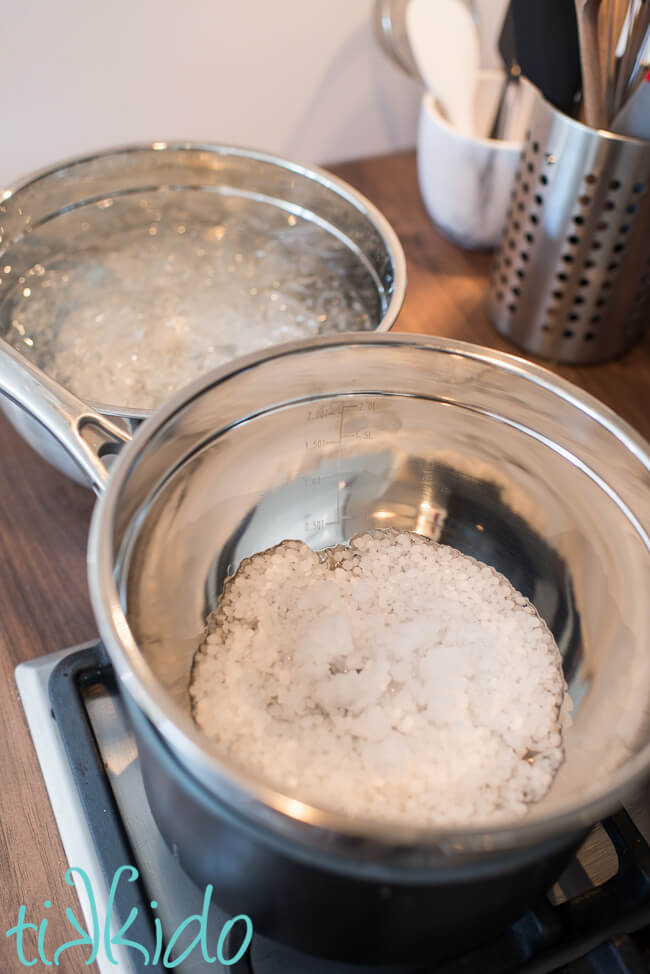 How to Preserve Fall Leaves with Wax:
Melt parafin wax in a double boiler.  I don't have an actual double boiler, so I improvised one with a large metal bowl and a saucepan with a little bit of water.  The key is to create indirect heat from the boiling water and steam--don't let the bottom of the bowl touch the water!
Prepare a bowl of ice water (lots of ice!) and set it next to the melted wax.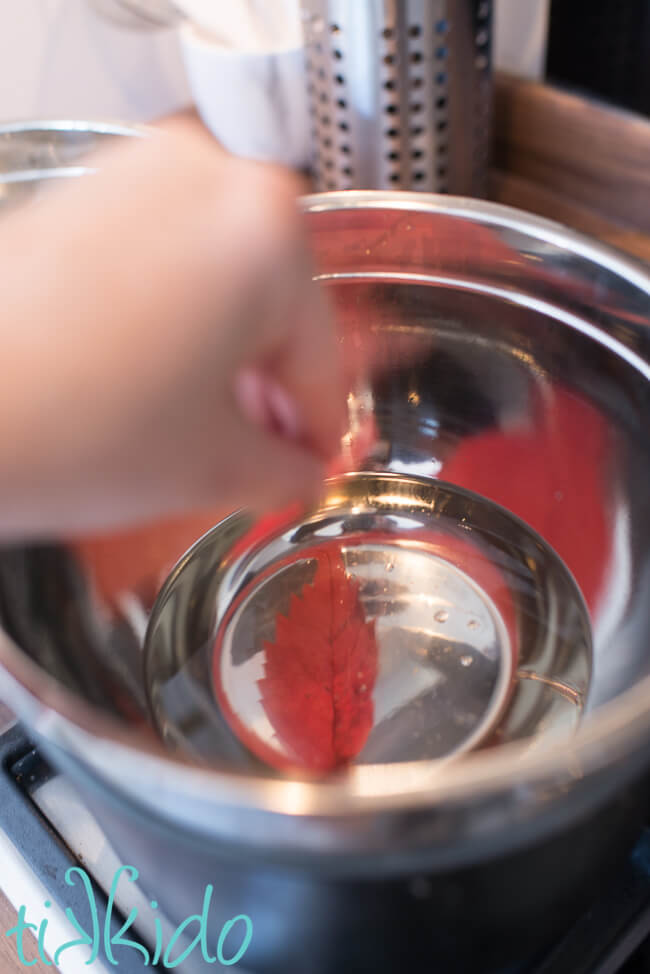 Dip the fall leaves in the melted wax, and then quickly submerge the wax covered leaves in the ice bath.  It's that fast and easy!
How Long do Waxed Fall Leaves Last?
It does depend on the type of leaf you use, but as a rule of thumb, your waxed fall leaves will look gorgeous for two to three weeks.  Plenty of time to make a gorgeous fall wreath for your front door, or fall garland for your mantel.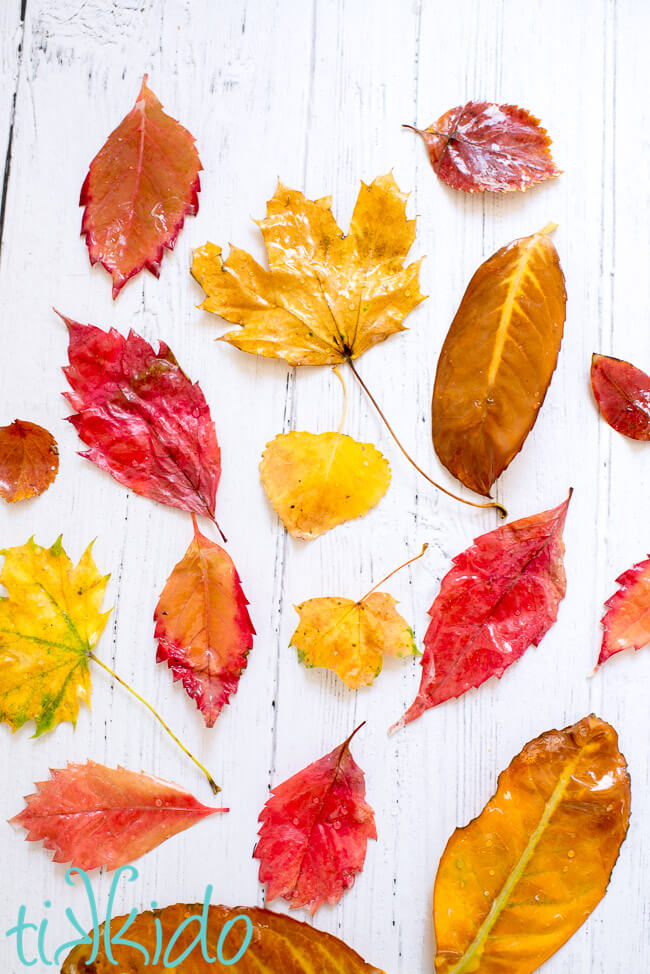 This is the technique my grandmother (a professional cake decorator of renown in her day) used to use to preserve fresh flowers for wedding cakes.  The flowers would stay fresh and perfect looking for several weeks!  No wilting on the cake.  The ice bath was her secret to making perfectly preserved plants.  If you just hang the leaves to cool, the residual heat can damage the color of the leaves or flowers.  By immersing the leaves immediately in cold water, you remove that danger of discoloration.  And you don't have to rig up some device for hanging wax-covered leaves.  This method is easier, and produces better results than any other waxing technique I've seen.
What would you create with these gorgeous preserved fall leaves?
Other Fall Crafts You Might Like: