Printer-friendly version
Make one of these old fashioned Christmas candy recipes this holiday season!  These vintage recipes are some of my favorite Christmas candy to make--delicious, and full of sweet memories.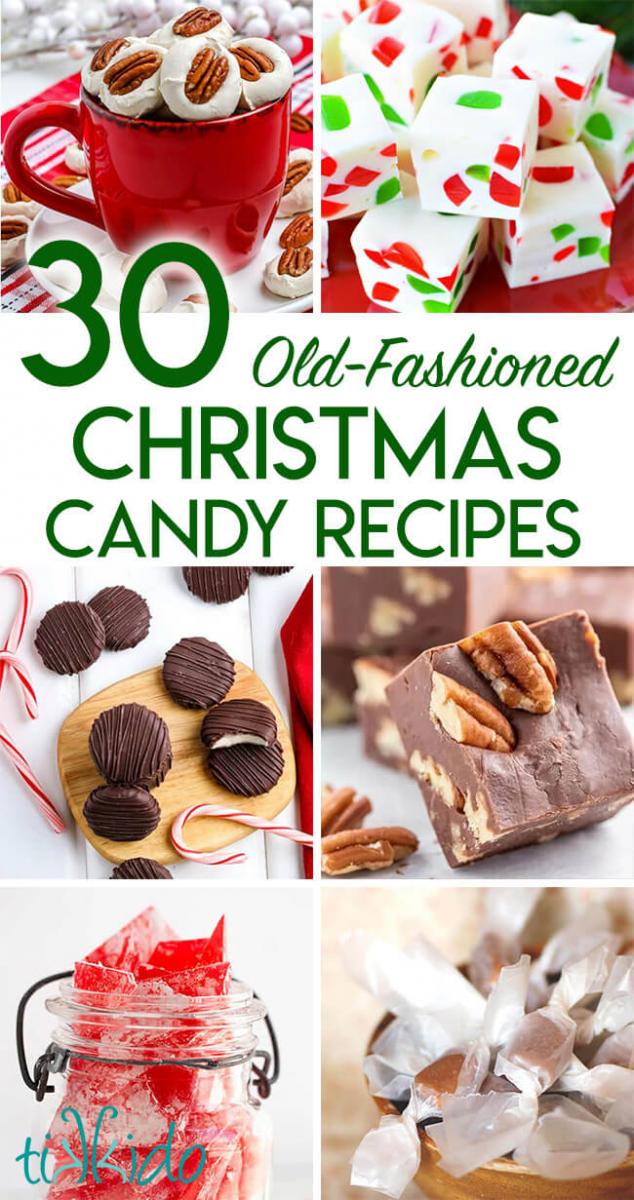 Old Fashioned Christmas Candy Recipes
1. Sugar Plums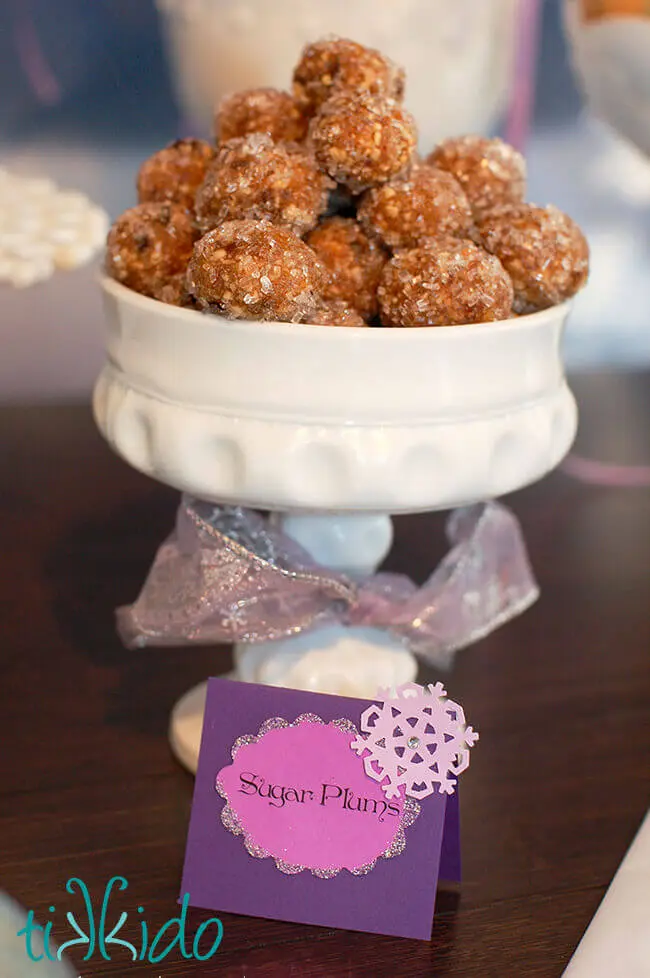 Sugar plums are one of the ultimate Christmas desserts, these days mostly well known because of the poem, The Night Before Christmas.  This old recipe requires no cooking at all!
2. Nonpariels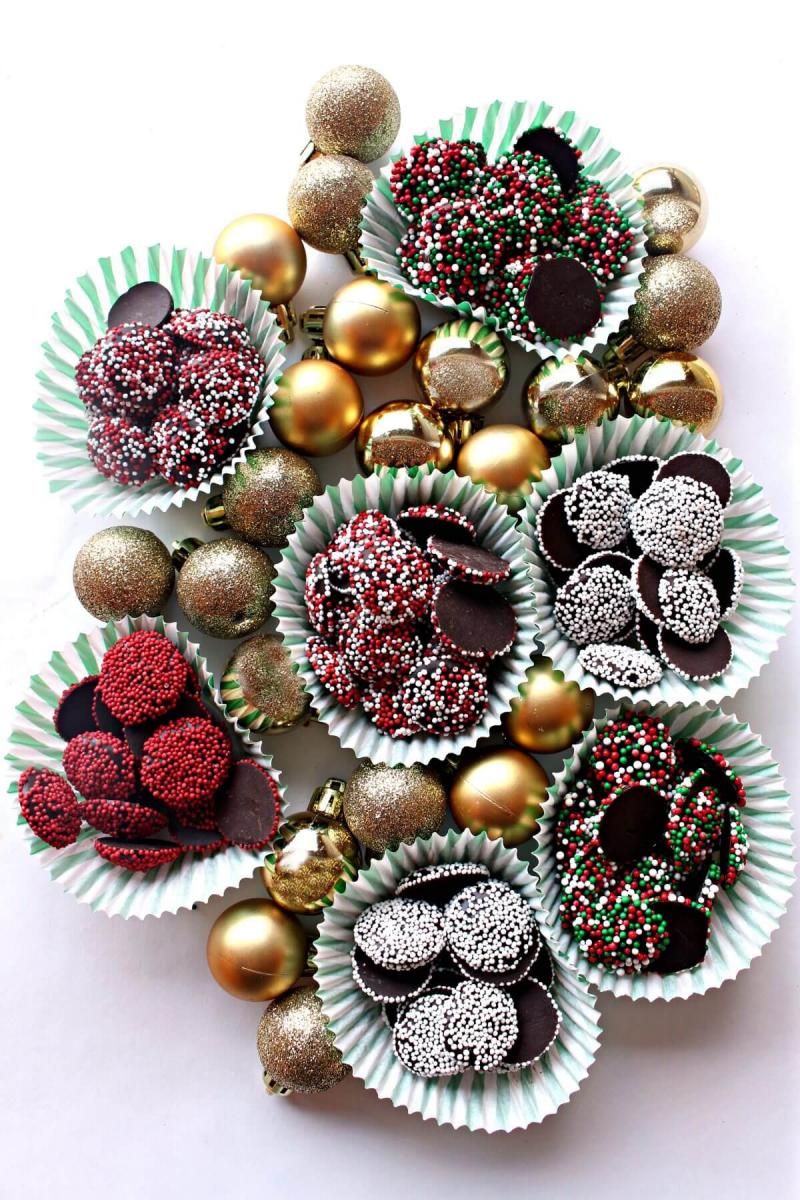 Sprinkles make everything more festive and fun, don't they? Nonpariel candies are one of the best recipes to make with kids.  It's an easy recipe, and kids love to be able to help make this delicious chocolate candy.   See how easy they are to make on this post from The Monday Box.
3. English Toffee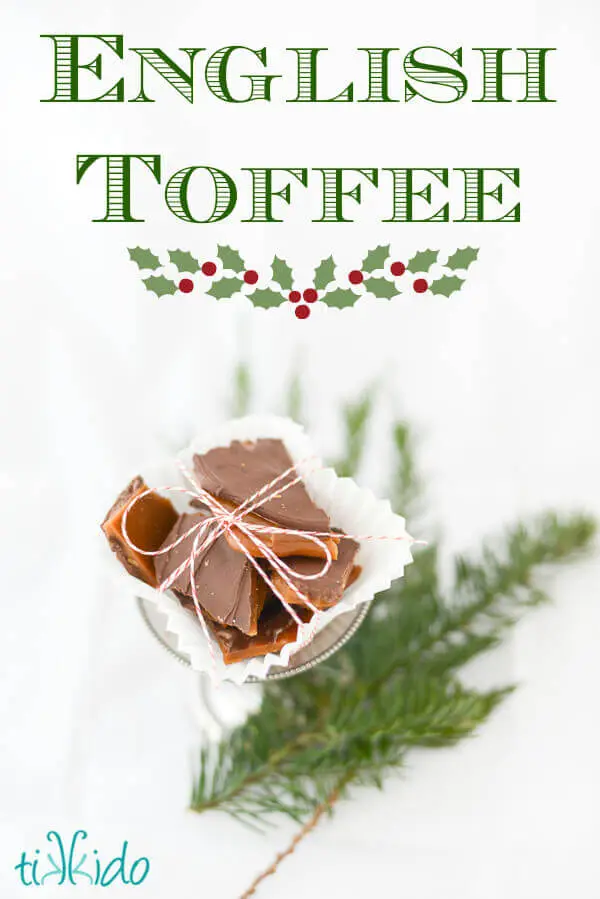 No Christmas goodie tray would be complete in my family without English Toffee.  Butter and sugar are melted together, caramelized, then poured into a prepared baking sheet to cool, and topped with melted chocolate.  Once cool, the pan of candy is easily broken into pieces to make this classic homemade Christmas candy.
4. Microwave Fudge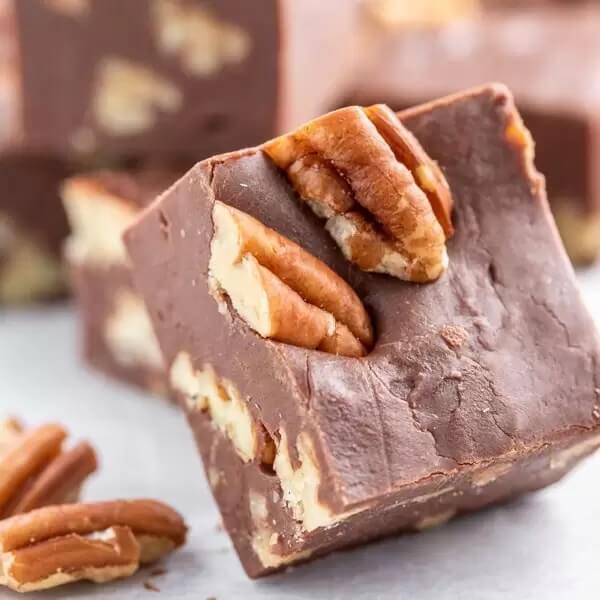 Ok, so the technique for making this fudge isn't old fashioned, but the result certainly is!  You can make amazing homemade fudge with this easy technique and recipe from Home Made Interest. Easy Christmas candy recipes like this make it simple to put together a beautiful holiday tray!
5. Salted Caramels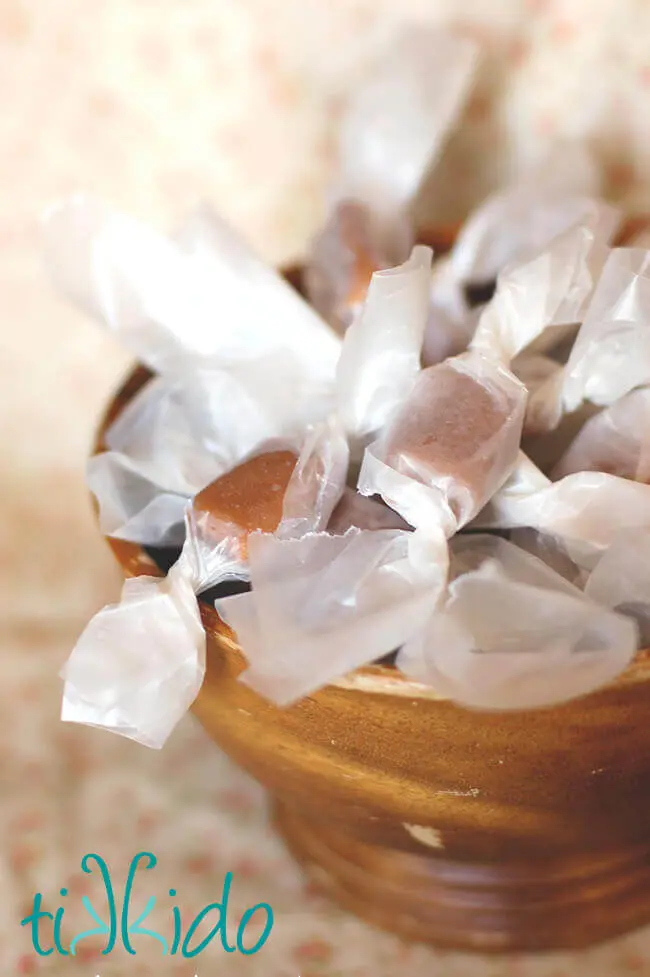 These chewy caramels are absolutely divine!  Salted Caramels are old fashioned favorites that make great Christmas gifts, because the recipe makes such a big batch and they last for weeks (if you can prevent yourself from eating them all, that is).
6 Pecan Bourbon Balls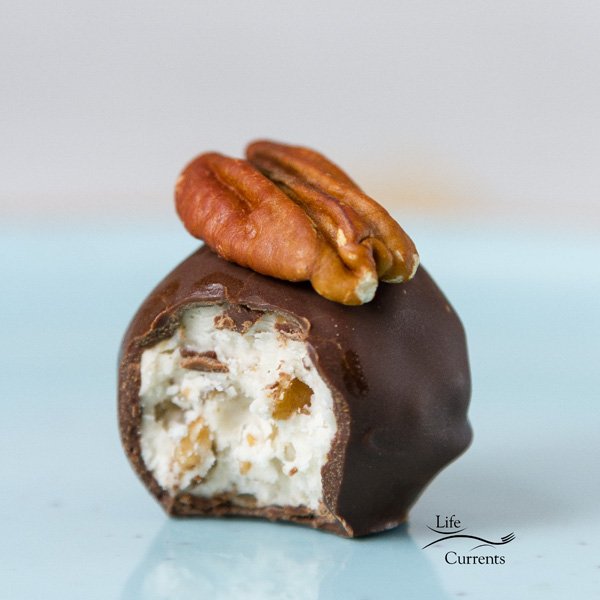 It doesn't get more classic than this Pecan Bourbon Balls recipe from Life Currents!  They look really fancy and impressive, but this no-cook recipe is actually very easy to make.
7. Old Fashioned Peanut Brittle Recipe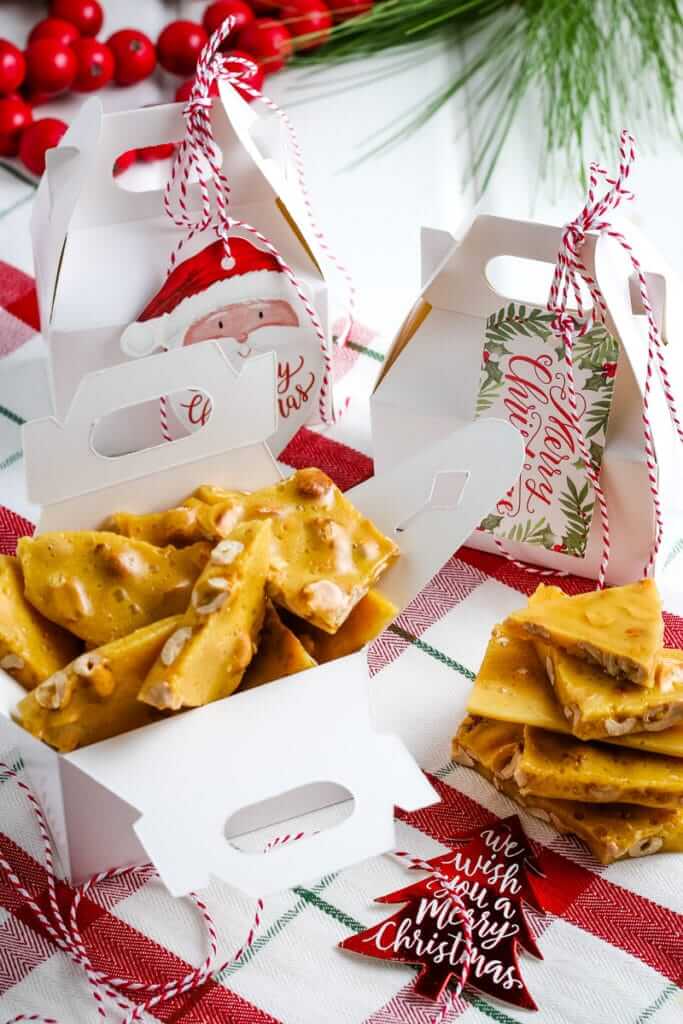 No homemade Christmas candy roundup would be complete without peanut brittle!  A few basic ingredients are cooked to the hard crack stage, then when the candy cools, it's broken into small pieces.  This classic candy recipe from Upstate Ramblings makes peanut brittle just like my grandmother used to make.
8. Buckeye Candies (Chocolate Peanut Butter Balls)
If you ever lived in Ohio (the buckeye state), you've probably enjoyed these old fashioned Christmas candies.  Buckeye candies are chocolate covered peanut butter balls that are dipped in chocolate so that part of the peanut butter filling peeks out--and looks like a buckeye nut!  Of course, you could just cover the entire thing in chocolate and call them Chocolate Peanut Butter Balls, too.  Either way, they're delicious!
9. Homemade Peppermint Patties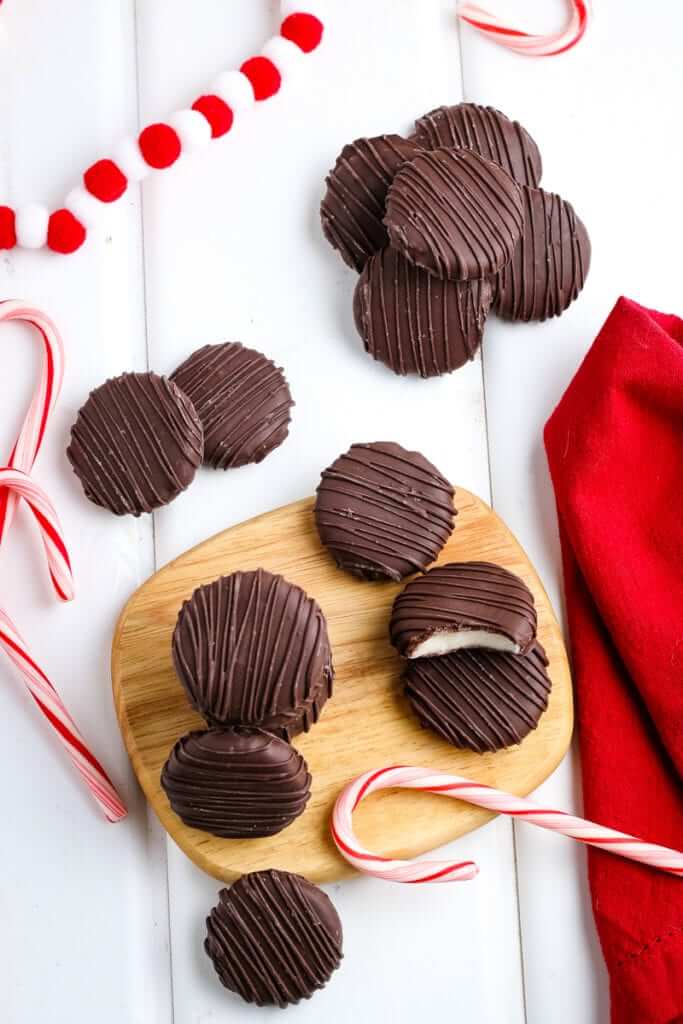 If you're looking for great homemade candy recipes, these made peppermint patty candies from Upstate Ramblings should be on your list. They get that distinct peppermint patty flavor from peppermint extract and an easy filling made from butter, cream, and powdered sugar.
10. Old Time Peanut Butter Candy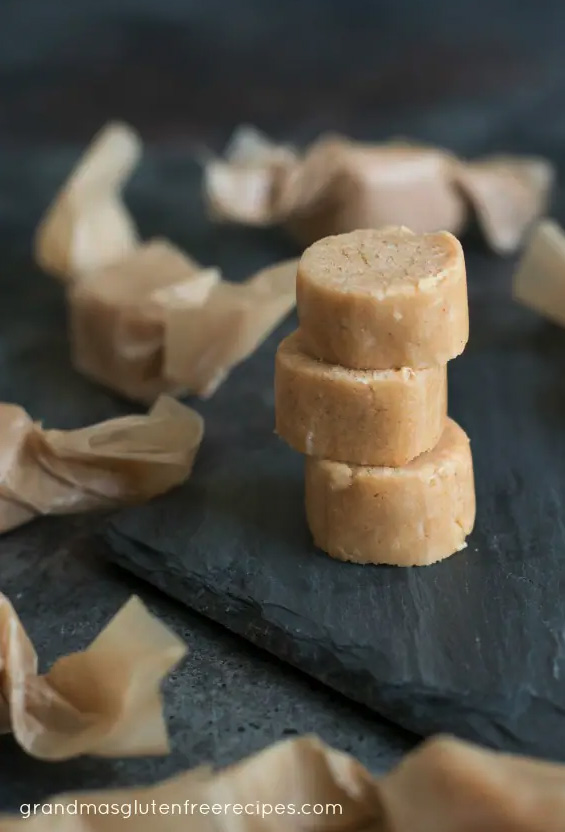 These Old Fashioned Peanut Butter Candies from Fearless Dining only take about 10 minutes to make!  Wrap the pieces of candy in wax paper to complete that classic, homemade candy look.
11. Chocolate Peanut Butter Clusters
I love Miss in the Kitchen's Chocolate Peanut Butter Clusters for a couple reasons.  First, because it's so easy!  Just melt, mix, and let cool on parchment paper or waxed paper.  But second, because of the flavor--more than just chocolate covered nuts.   Chocolate chips and peanut butter get melted together to form the coating for these peanut clusters, making these pieces of candy even more delicious than classic nut cluster candies. 
12. Old Fashioned Divinity Candy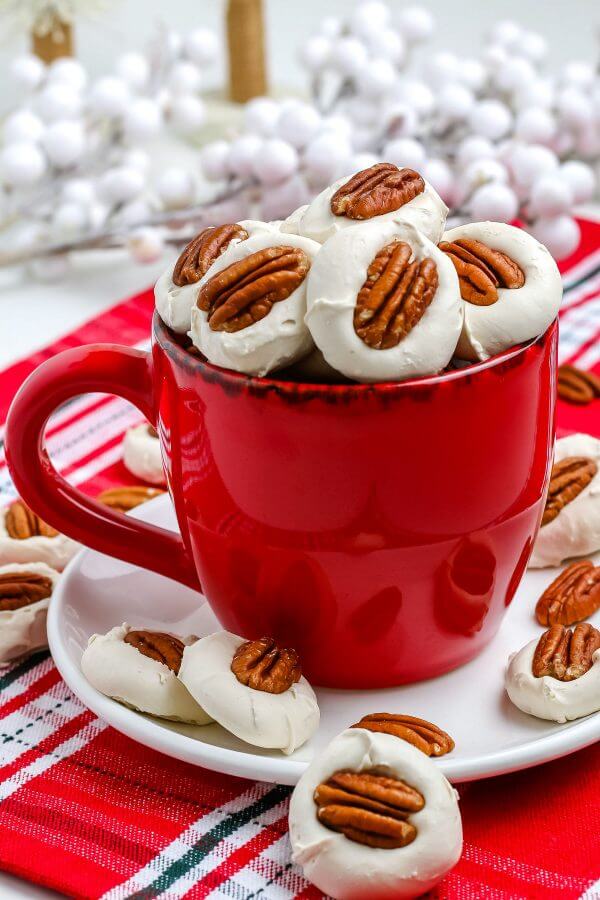 Divinity is one of the most famous good old-fashioned candy recipes around.  The soft pillows of divinity candy get their amazing texture from using beaten egg whites in the recipe.  Get all the details, tips, and tricks in this traditional southern Divinity recipe from Food Folks and Fun.
13 Italian Torrone Nougat
Torrone is an Italian nougat Christmas candy flavored with honey, citrus, and nuts.  I can't wait to try making my own candy nougat with this recipe from XOXO Bella!
 
14. Coconut Rum Balls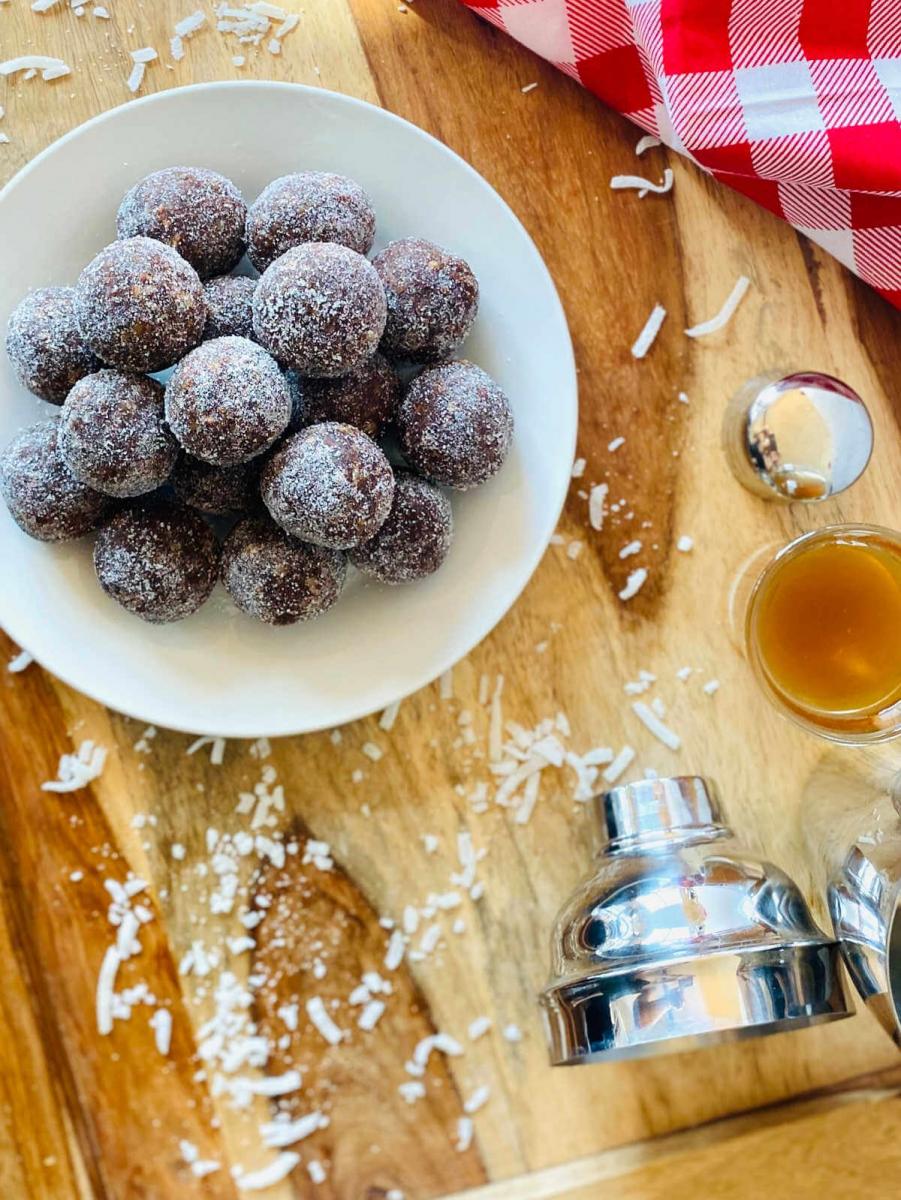 My grandmother used to make rum balls like these for her legendary Christmas goodie trays.  This no bake dessert from Aubrey's Kitchen is sure to bring back lots of happy Christmas memories of years gone by.
15. Homemade Peppermint Bark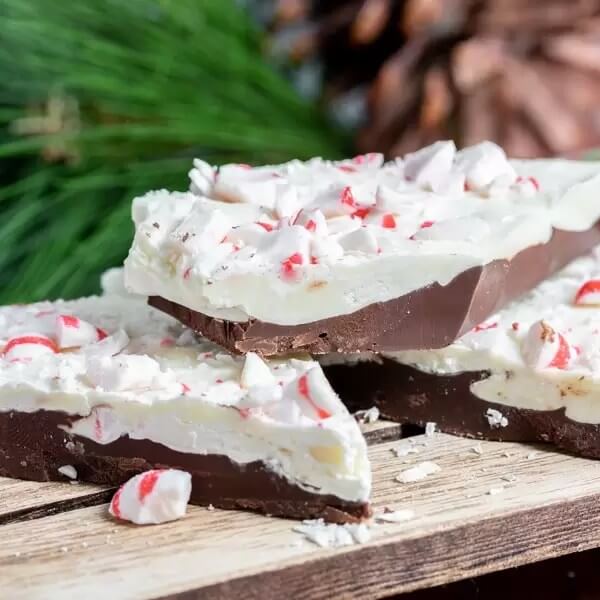 Chocolate bark is one of the easiest homemade candies to make.  Milk chocolate, white chocolate, and crushed peppermint candies get layered on a cookie sheet in this easy candy recipe from Homemade Interest.   
16 Christmas Nougat Candy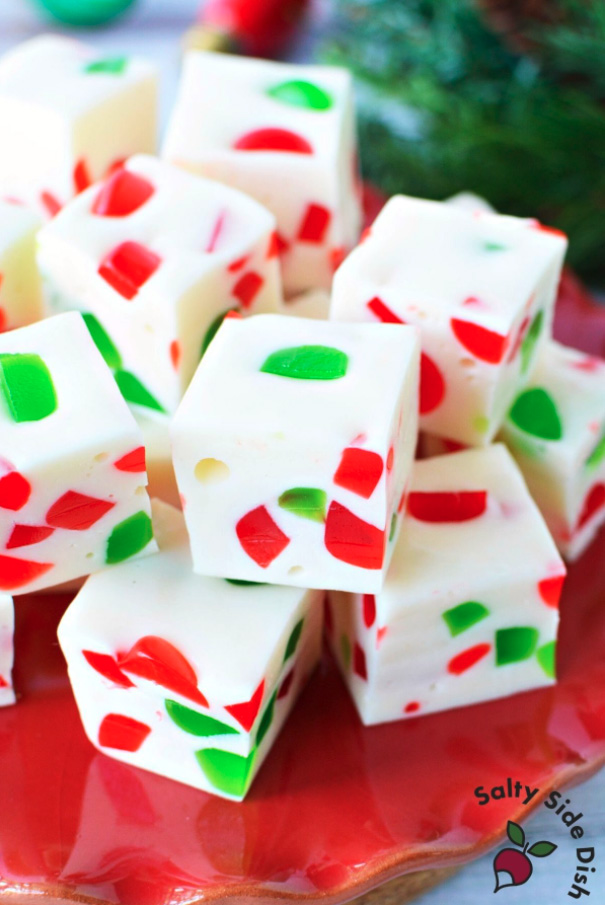 Salty Side Dish's recipe for Christmas Gumdrop Nougat Candy is a Christmas classic!  Just look at those vibrant Christmas colors in the creamy homemade nougat candy.  (Be sure to check out her tip for using a plastic bag to keep the candy mixture from sticking!)
17. Hard Cinnamon Candy
You have to be careful when making hard candies, because the sugar mixture gets very hot.  So this isn't a candy to make with the kids.  But they will really enjoy eating it!  I love how festive this cinnamon hard candy from Cookie Dough and Oven Mitt looks.
18. Hot Chocolate Fudge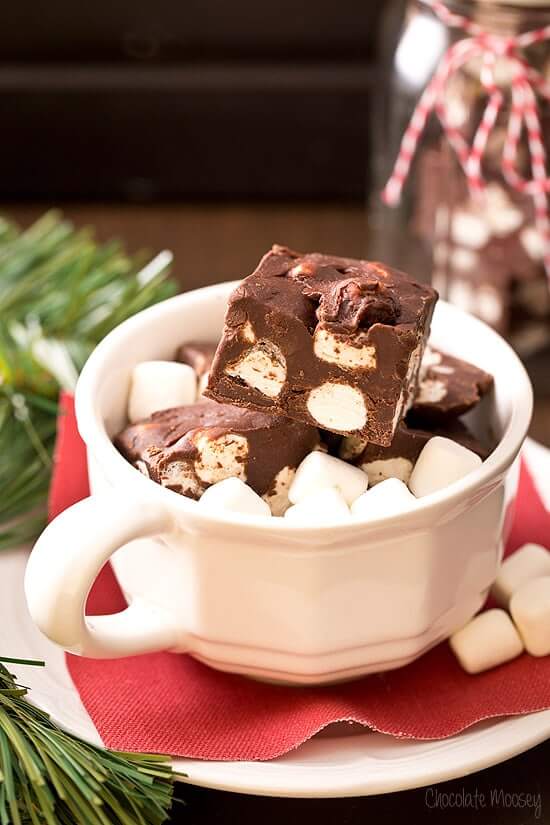 A Mug filled with Hot Chocolate Fudge from Chocolate Moosey would make the most amazing neighbor or teacher Christmas gift!
19. Christmas Grinch Candy Buttons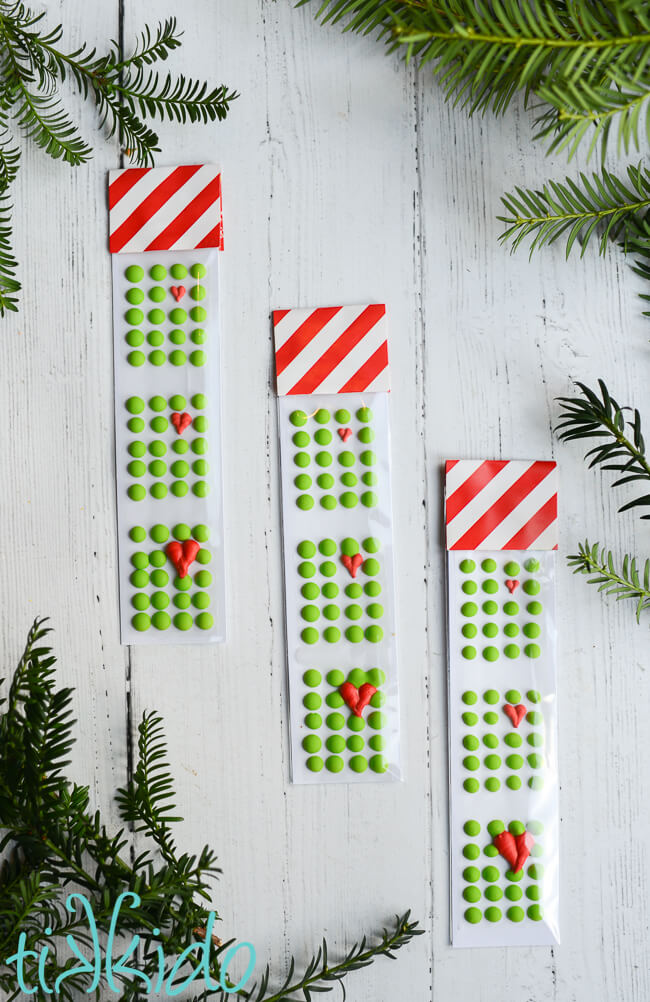 Do you remember Candy Buttons?  Those little old fashioned candy dots on the paper?  I LOVED those as a kid, and so I created a Christmas, Grinch themed version of those vintage candy button candies.
20. Penuche Fudge (AKA Brown Sugar Fudge)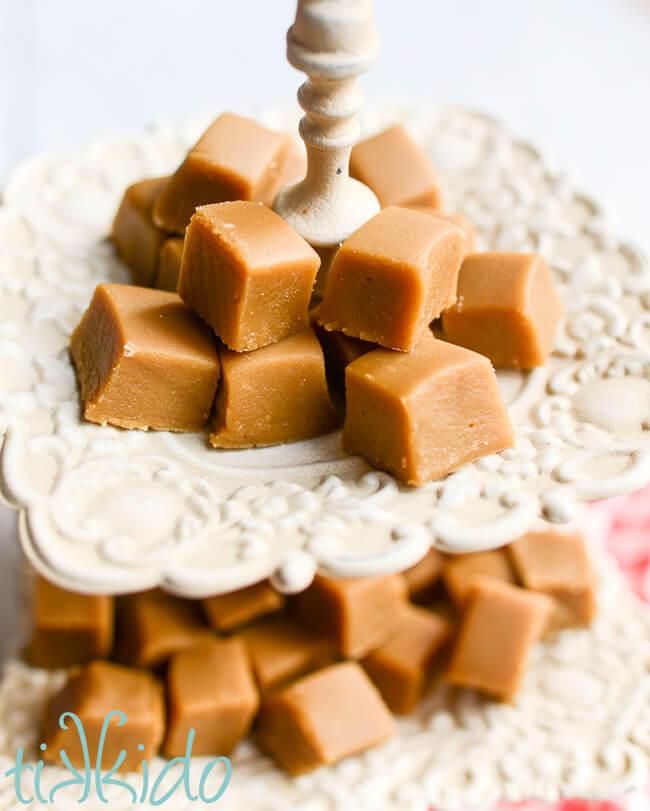 Don't be intimidated by traditional fudge recipes that require a candy thermometer!  This old fashioned penuche fudge is absolutely amazing and worth the effort.  (It's not all that much effort, though, I promise.)  It's made with brown sugar instead of white sugar, and tastes a lot like pralines, but with traditional creamy fudge texture.  It's been one of our family's favorite recipes for over 50 years.
21. Brown Sugar Cashew Brittle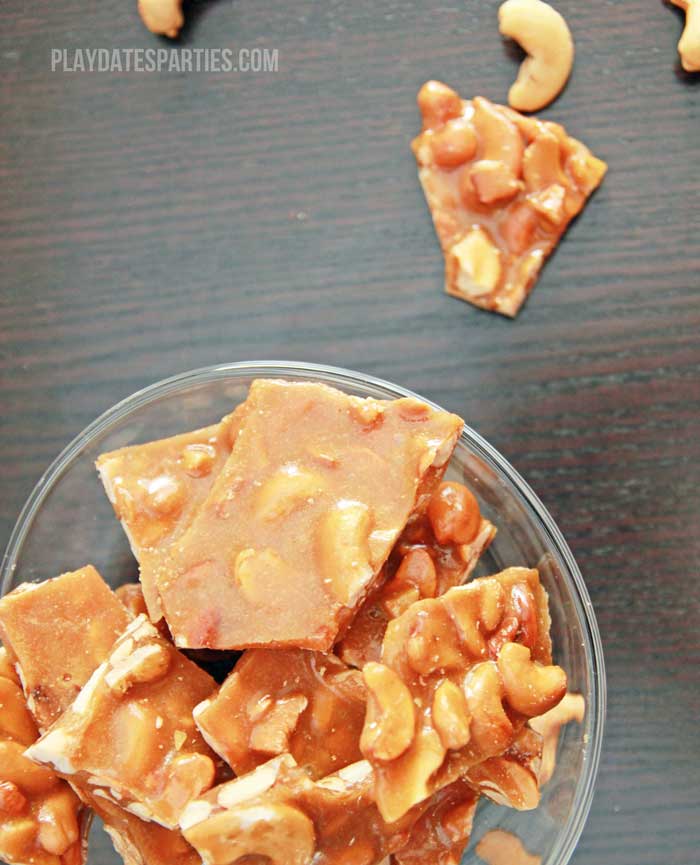 This Brown Sugar Cashew Brittle recipe is a delicious twist on standard candy brittle recipes (like the peanut brittle recipe above).  Peanut brittle is made with white sugar, but this recipe from Play Dates to Parties uses brown sugar to give the homemade candy extra depth of flavor and complexity.
22. Candied Pecans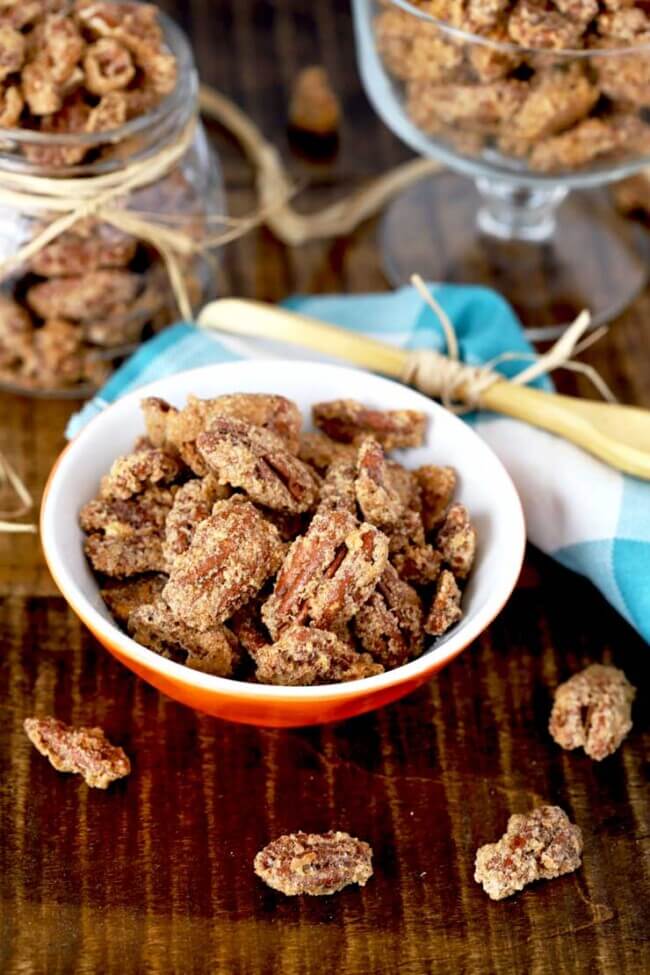 Candied pecans are one of my favorite things in the world.  And they're so easy to make!  I love this gently spiced candied nut recipe from Lemon Blossoms.
23. Chocolate Covered Cherries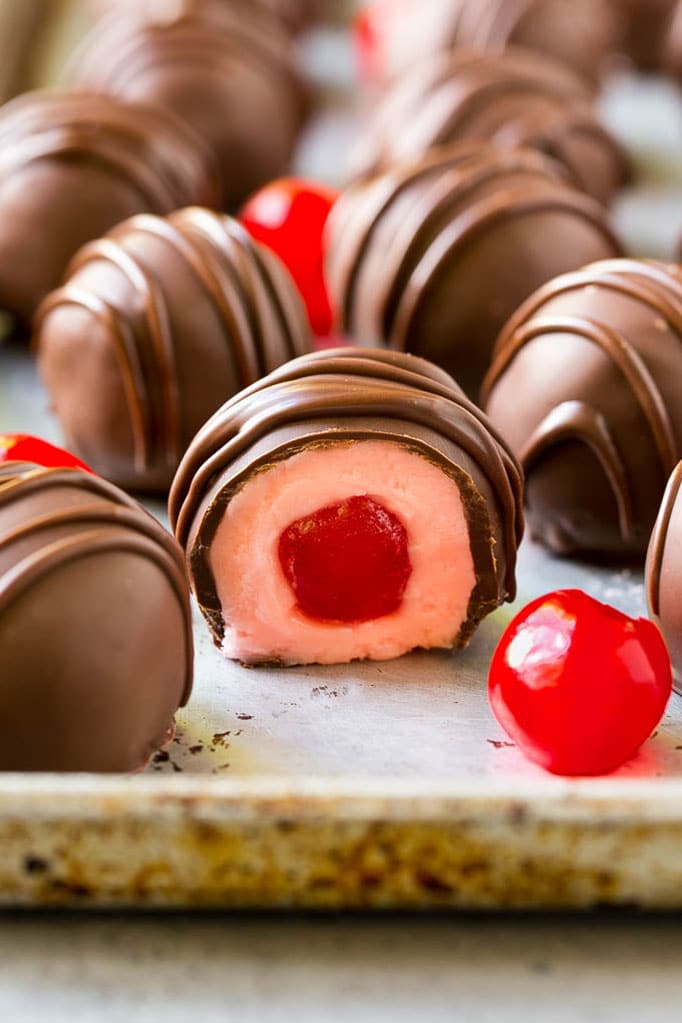 Chocolate covered cherries are my husband's favorite old fashioned Christmas candy.  I can't wait to try this Chocolate Covered Cherry Recipe from Dinner at the Zoo and make my own this year!
24. Chocolate Covered Candied Orange Peels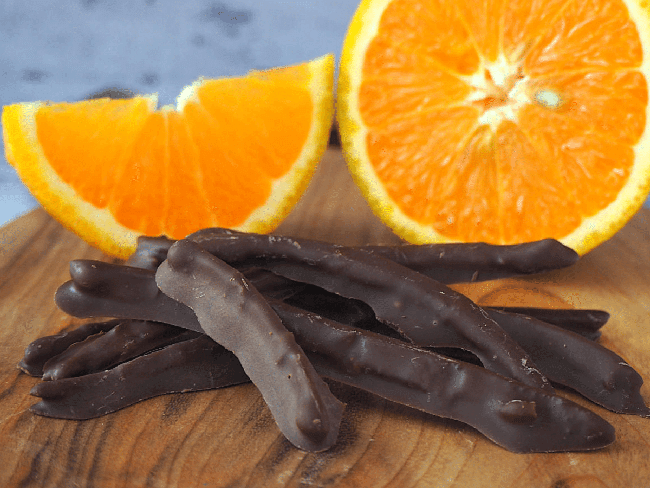 Follow these easy instructions from Keep Calm and Eat Ice Cream to make these classic chocolate covered candied orange peels.  These homemade candies have an elegant, sophisticated flavor that can't be beat.
25. Old Fashioned Potato Candy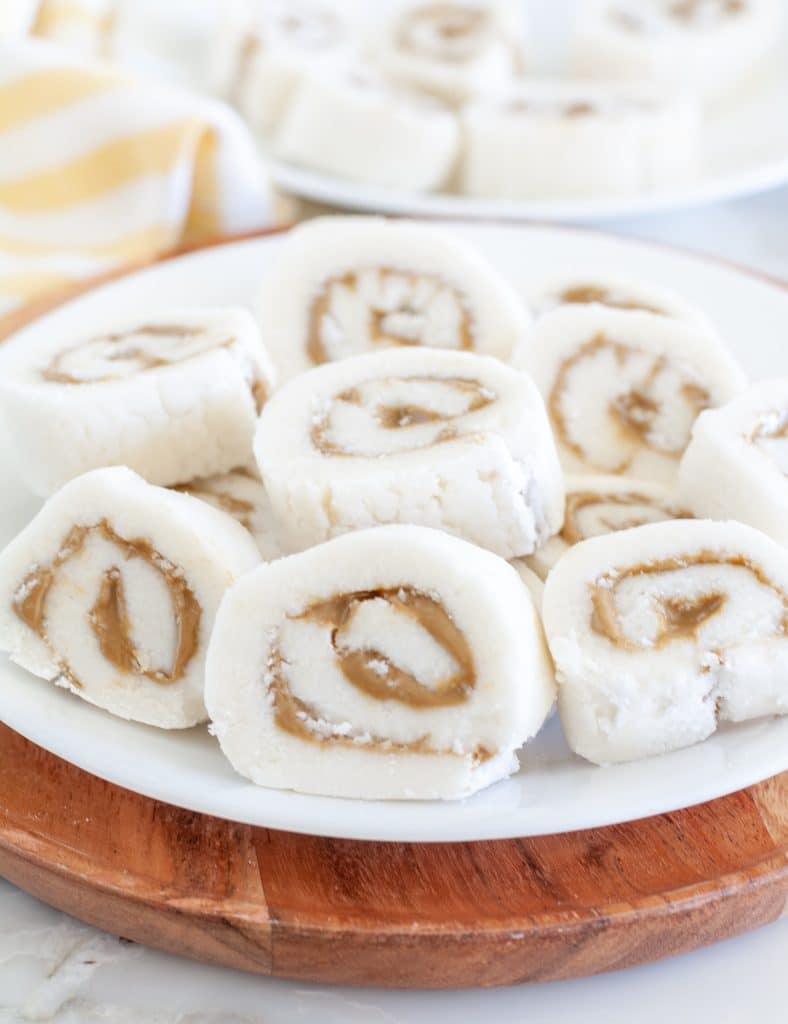 Yes, Potato Candy really is made with potatoes!  Learn about the depression-era history of this vintage candy recipe in this excellent post from Food Lovin' Family.
26. Chocolate Covered Raspberry Jellies 
I love love LOVE fruit jelly candies (I even won the tasting competition of Food Network's Holiday Gingerbread Showdown 2018 with my Peach Jellies Recipe!). So when I saw this chocolate covered raspberry jellies recipe from Flour on my Face, I knew I had to include it in this roundup of classic Christmas candy recipes.
27. Martha Washington Candy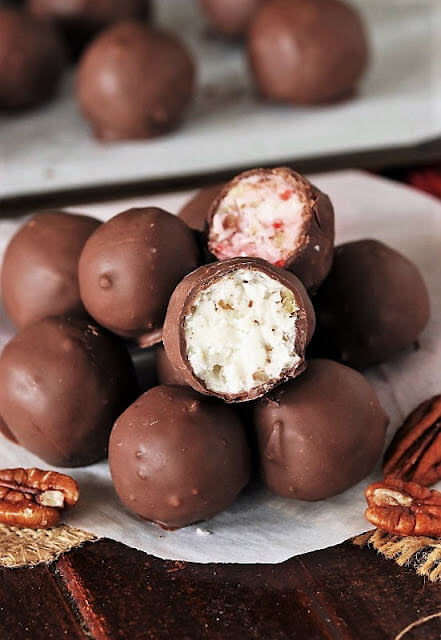 The actual Martha Washington might not have had anything to do with the development of this recipe, but these Martha Washington candies are definitely a Christmas classic!    Get the vintage recipe from The Kitchen is My Playground.
28. White Chocolate Mint Truffles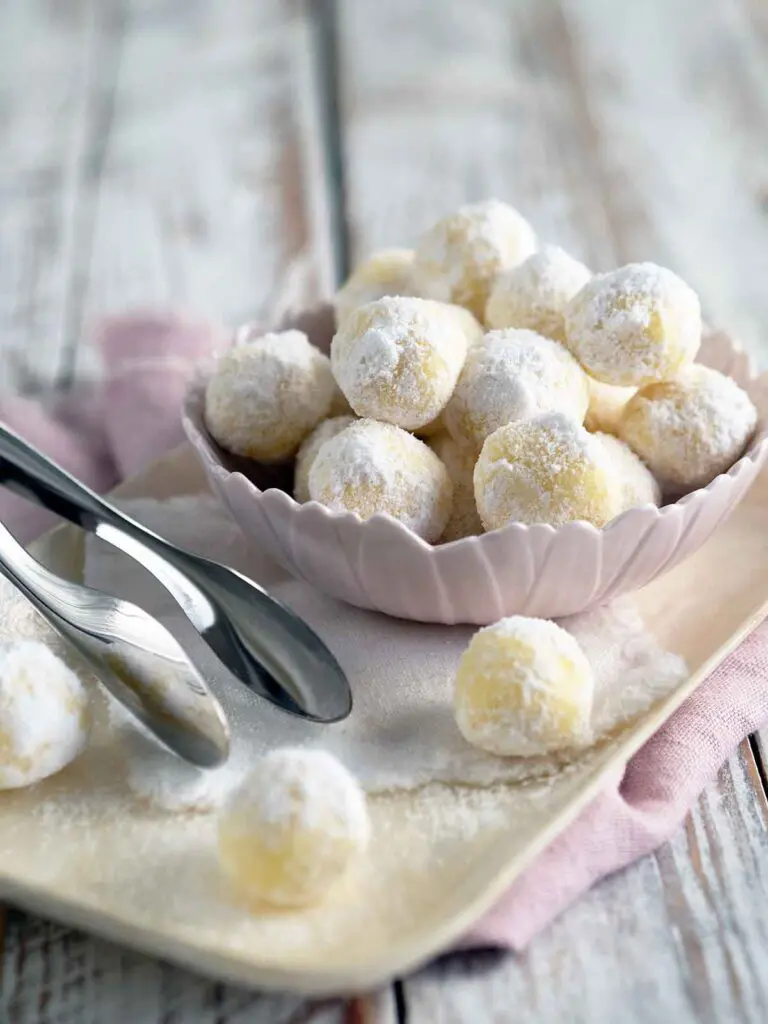 I love how these white chocolate mint truffles from Belly Rumbles look like little snowballs!  What a perfect kind of chocolate truffle to make for Christmas.
29. Bacon Fat Caramels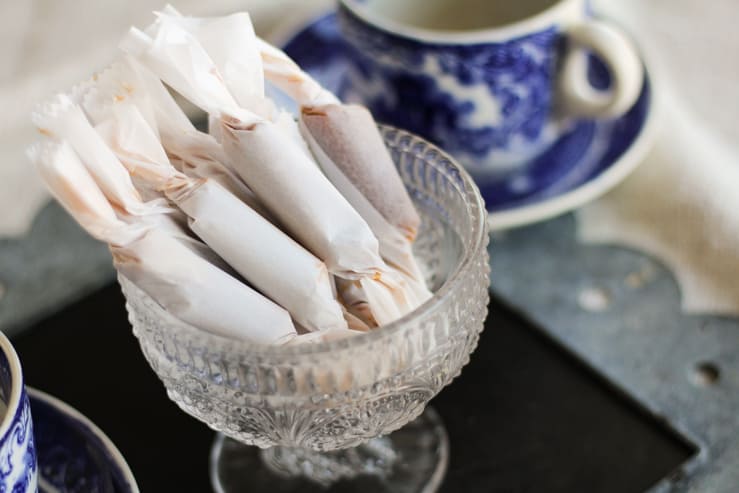 I Love this bacon fat caramel recipe from Urban Cowgirl Life because--well, first, because it sounds DELICIOUS--but for this roundup, because saving and using bacon fat is such a classic, thrifty, old fashioned technique.  My grandmother used to make her pie crusts with saved bacon fat.  It doesn't really make the sweet treats taste like bacon, it just adds an indistinguishable something, a bit of umami to make the homemade candies all that much more delicious.
30. Chocolate Caramels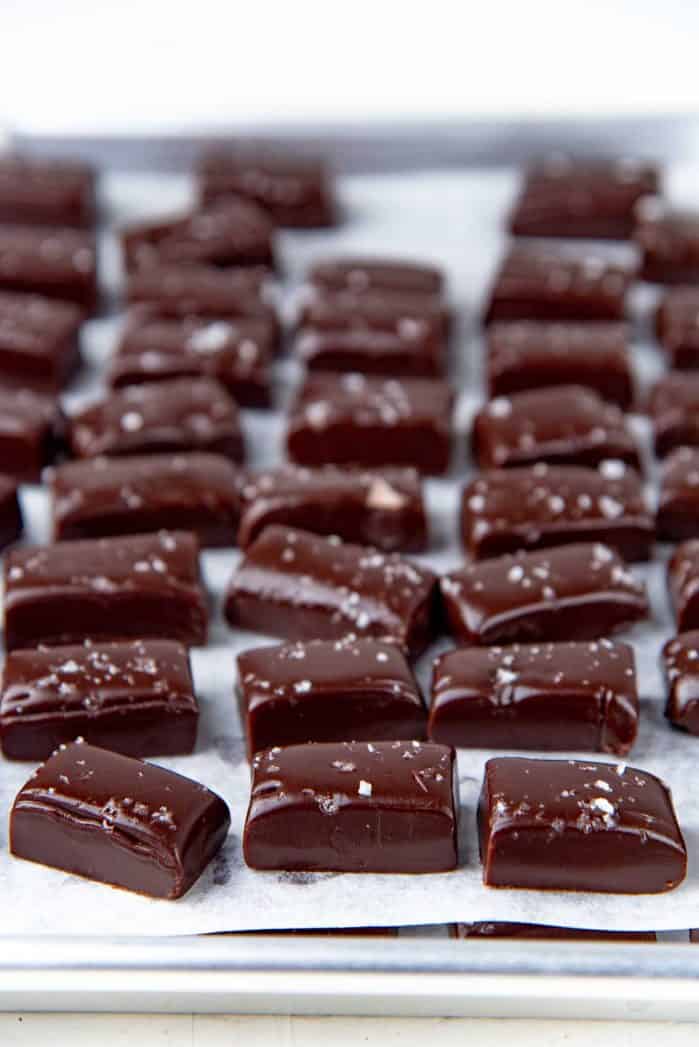 Did you know that fudge is thought to have been invented when a batch of chocolate caramels went wrong?  There's a great history of fudge in Oh, Fudge! (a book now out of print and very expensive, sadly) that details how American fudge is thought to have been invented at Vassar College (my alma mater) by Emelyn Battersby Hartridge, Class of 1892.  There's some dispute over whether she actually invented it, but it's at least the first known documented version of a modern fudge recipe.  

This, my friends, is a batch of chocolate caramels that are very, very right.  Silky smooth, perfectly chewy, and full of chocolate caramel flavor.  Don't miss this classic, old fashioned chocolate caramels recipe from The Flavor Bender.
What homemade Christmas candy recipes are you going to make to go with your Christmas cookies? 
Other Candy Roundups You Might Like: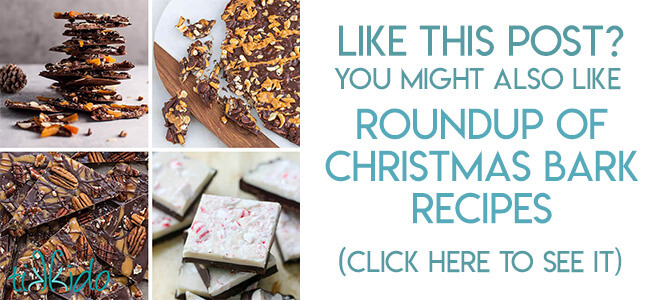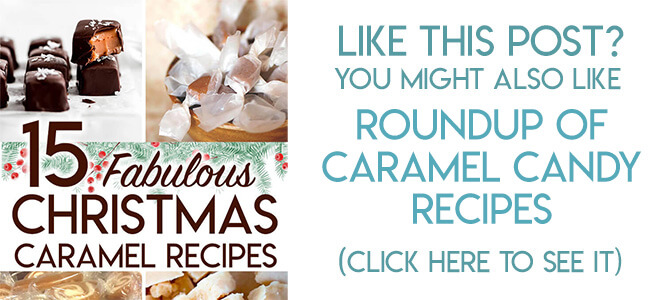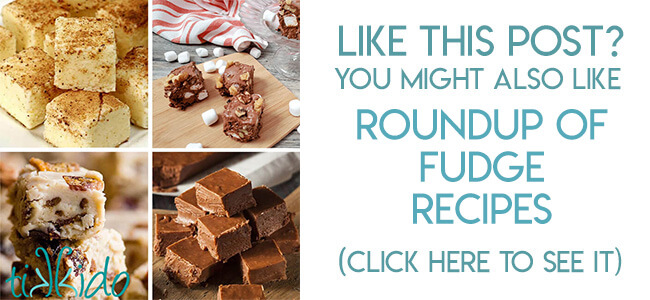 Other Cookie Roundups You Might Like: