Printer-friendly version
These zucchini cookies with a lemon glaze are absolutely delicious.  Not too sweet, with just the right bright citrus zing from the lemon glaze drizzled on top.  Lemon Zucchini cookies--who would have guessed zucchini could be so delicious?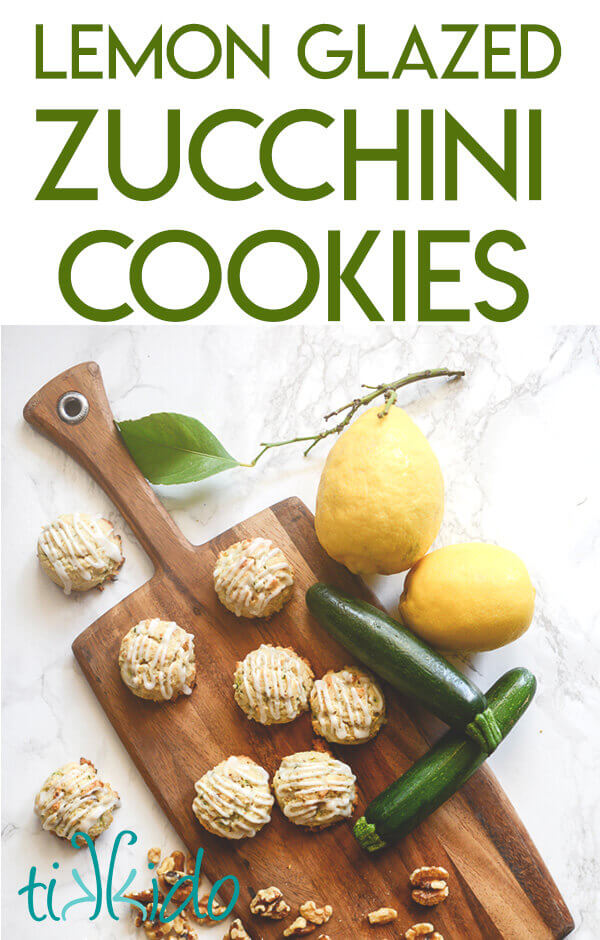 These were my favorite goodies from the Ultimate Lemonade Stand.
I got the recipe many years ago from Brenda, a college friend, who brought these to our field archaeology class to help keep up our strength as we excavated the charcoal pits on our dig.  Brenda was a caterer before going back to school to become a food anthropologist (how cool is that?); she really knows her stuff when it comes to food, so it's no wonder these cookies are so amazing.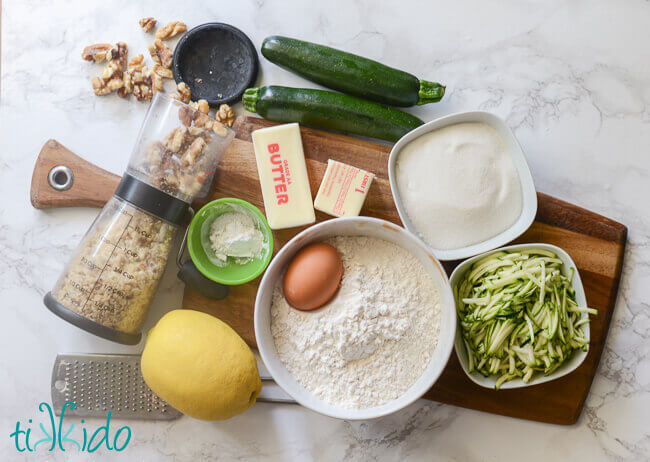 Zucchini Cookies:
2 cups flour
1 teaspoon baking powder
1/2 teaspoon salt
3/4 cup butter, softened
1 egg
3/4 cup sugar
1 teaspoon lemon zest
1 cup shredded zucchini
1 cup chopped nuts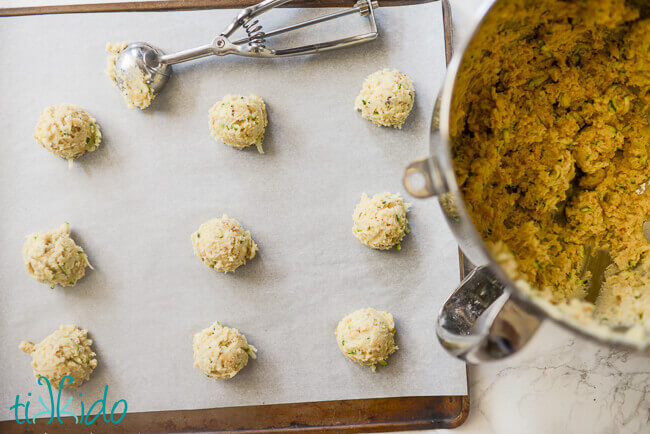 Cream butter and sugar together.  Add egg and beat mixture again.  Stir in dry ingredients until the batter is smooth.  Stir in zucchini, nuts, and lemon peel, and mix just until incorporated.
Scoop onto parchment lined cookie sheets and bake at 375 degrees for 15-20 minutes.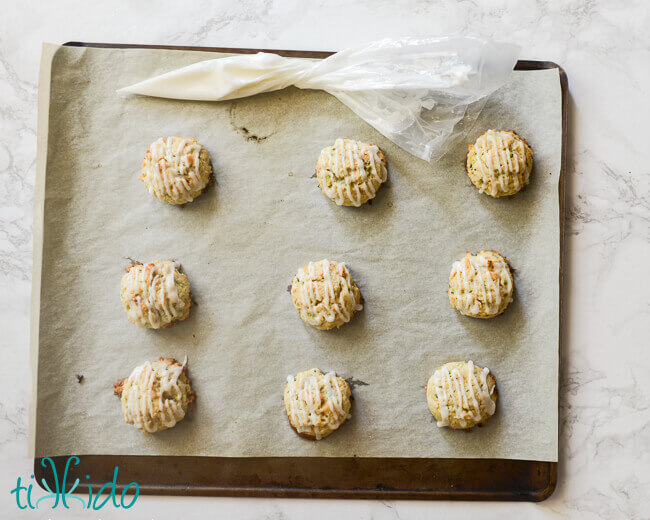 Lemon Glaze:
1 cup powdered sugar
approximately 1 Tablespoon lemon juice
Mix the powdered sugar and lemon juice together to form a simple, flavorful icing glaze.  Drizzle on top of the cookies.  You can use spoon to drizzle the icing, but I find it much easier, faster, and less messy to put the icing in a disposable pastry bag.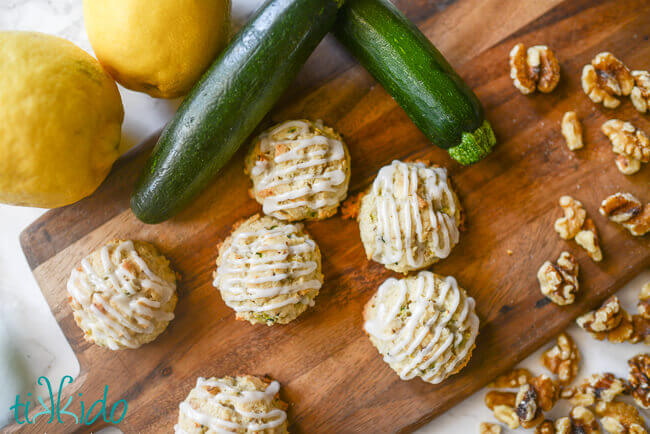 The cookies are soft, but more hearty than cakey.  They're more biscuit-like in texture.  The zucchini makes the cookies incredibly moist, and the brightness of the lemon glaze is the perfect accompaniment to the cookie.  If you like a treat that isn't overly sugary, you're going to love these cookies.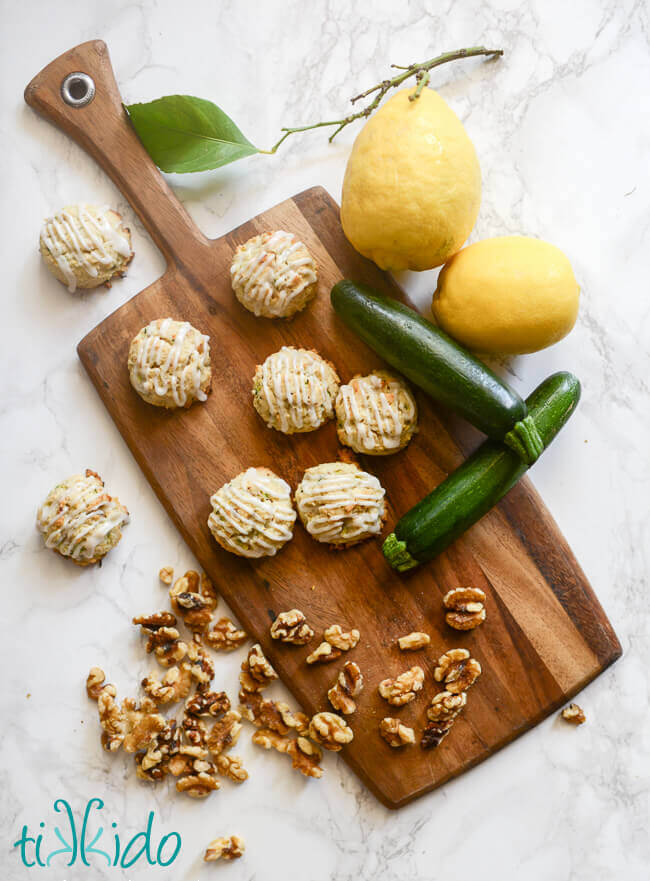 One Page, Printable Zucchini Cookie Recipe: