Printer-friendly version
If you're a coffee aficionado and cookie connoisseur, this cappuccino blondies recipe is for you! These delectable bar cookies combine the rich, aromatic flavors of cappuccino with the buttery goodness and ease of blondies to create a heavenly dessert that's perfect for any occasion. In this blog post, I'll share my tried-and-true recipe, expert baking tips, and the secret to achieving that perfect cappuccino kick in every bite.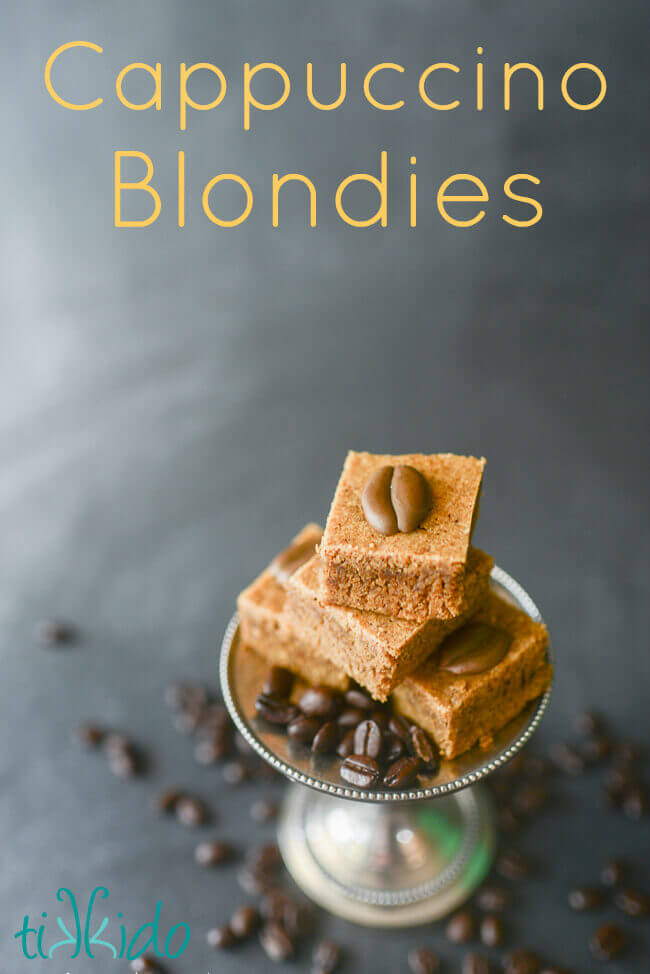 Welcome to this month's Taste Creations Blog Hop!  The theme ingredient this month is coffee.  I decided to develop a recipe for cappuccino blondies based on my favorite snickerdoodle blondies recipe.
I love my snickerdoodle blondies.  So much.  But if you're looking for a slightly more grown up flavor, these are AMAZING.   And incredibly easy to make.  I love bar cookies!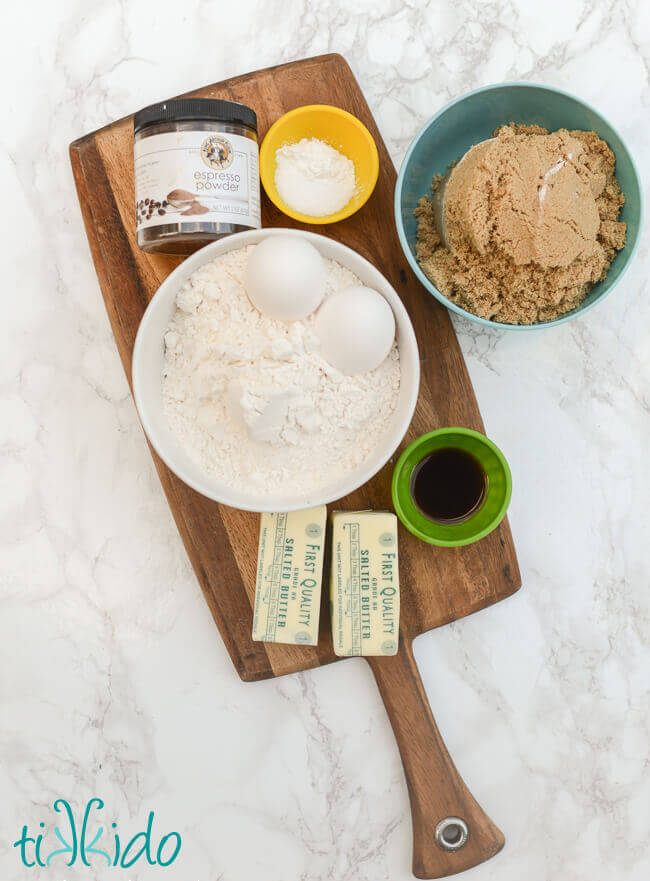 Cappuccino Blondies Recipe Ingredients:
1 cup butter (two sticks), softened
2 cups brown sugar
2 eggs
1 teaspoon salt
1 Tablespoon vanilla extract
2 teaspoons baking powder
4 teaspoons King Arthur espresso powder
2 2/3 cups flour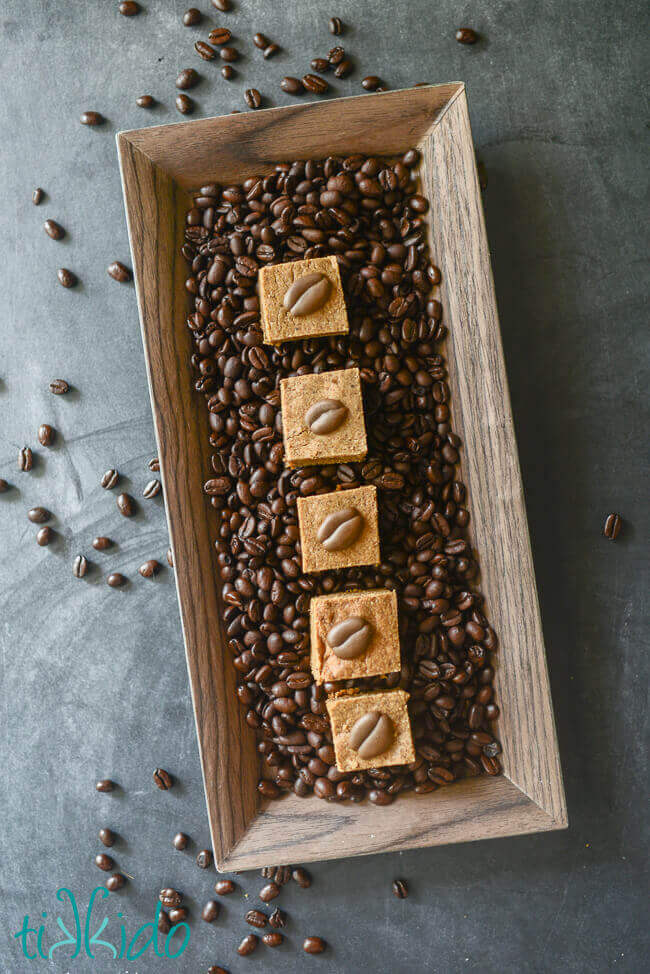 Cream together the butter and sugar.  Add eggs and beat again until mixture is light and fluffy.  Add baking powder, salt, and espresso powder, and mix until well combined.  Add flour and mix until combined into the batter.
Smooth batter into a 9 x13 pan, and bake for 30 minutes at 350 degrees Fahrenheit.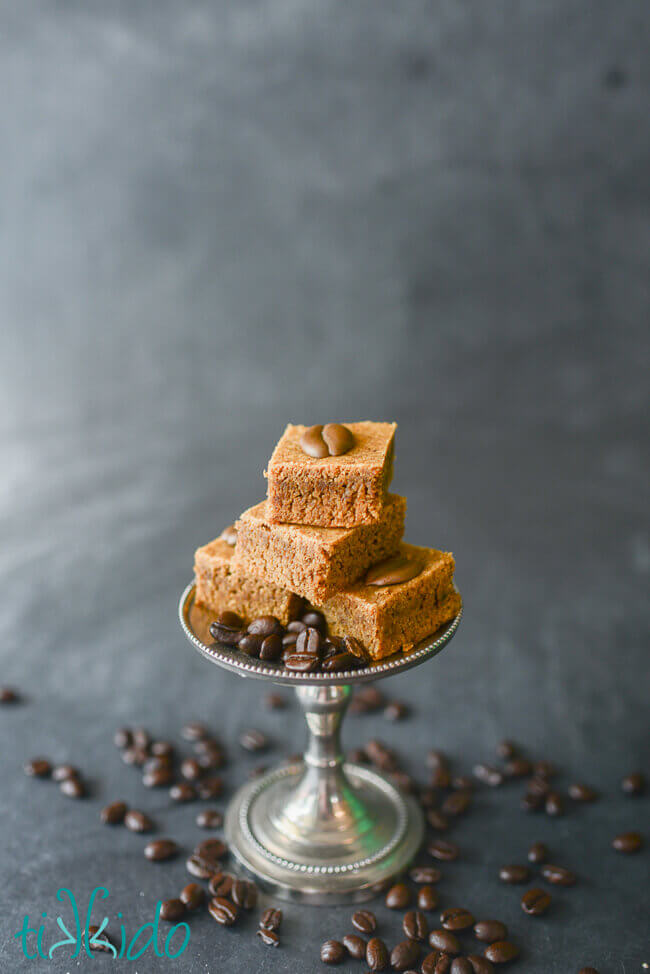 I had some leftover dark brown royal icing, so I used it to make little icing coffee beans to add to the tops of my cappuccino blondies.  The perfect finishing touch, and I didn't waste my icing!  My grandma would have been proud of me.
Printable Coffee Blondies Recipe:
Want a one page, printable, PDF version of this cappuccino blondies recipe?  Click the image below to print the recipe or save the PDF directly to your device.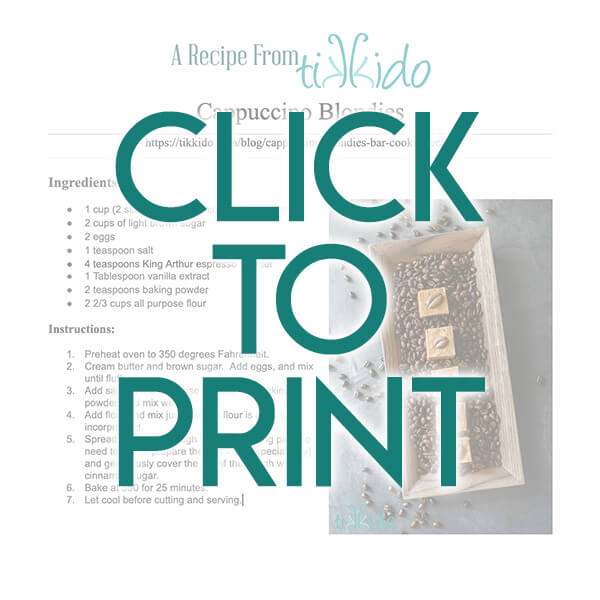 And be sure to check out the rest of the fabulous dark chocolate creations from my friends in the Taste Creations Blog Hop!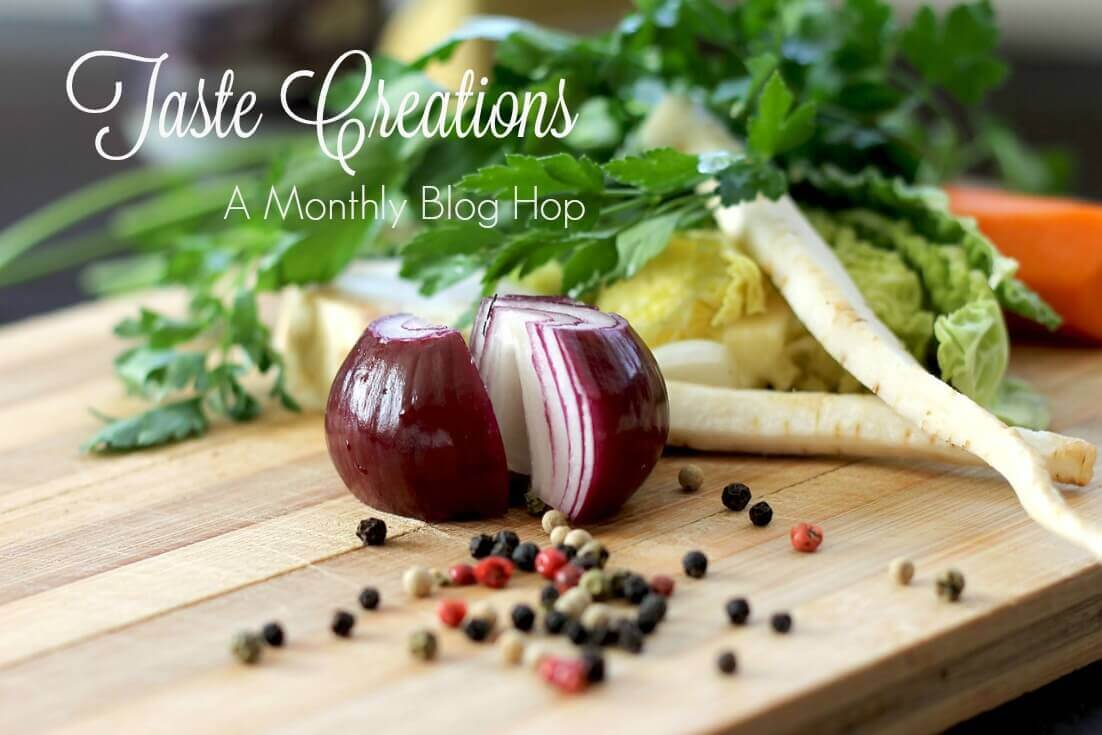 Other Delicious Coffee Recipes from the Taste Creations Blog Hop:
An Italian in my Kitchen:  Coffee Pastry Cream
Our Good Life:  Coffee Gelee
Mom Home Guide: Tiramisu Cupcakes
Other Bar Cookie Recipes You Might Like: