Printer-friendly version
I always like to have a non-candy treat option whenever I do a trunk or treat, so for the Harry Potter Trunk or Treat, I whipped up these Patronus Charm pencil sets.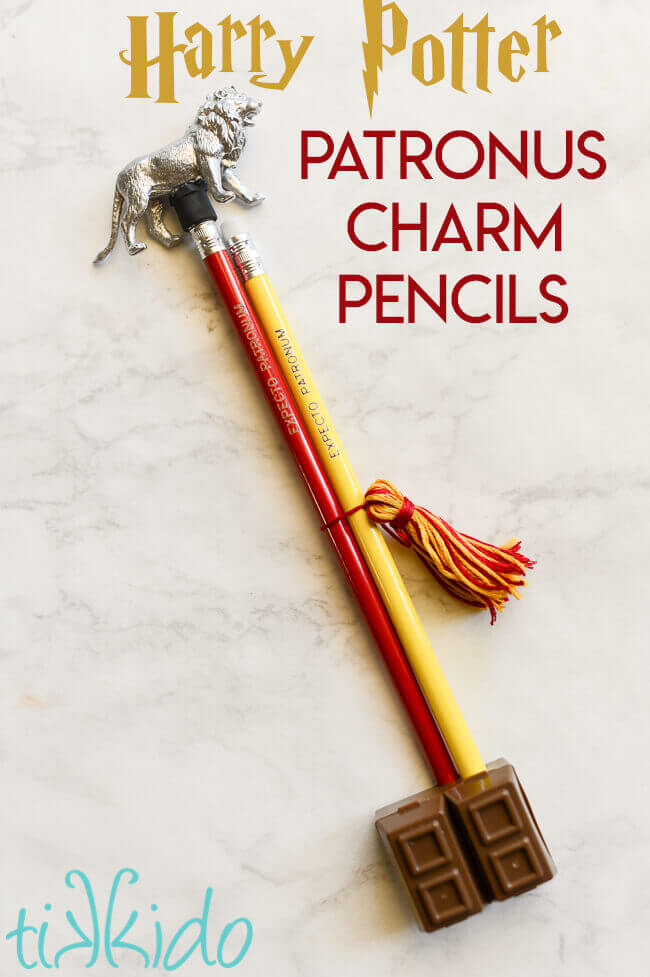 Pencils that say "Expecto Patronum!" in house colors, with a silvery animal topping one pencil, and emergency chocolate pencil sharpener and eraser on the other.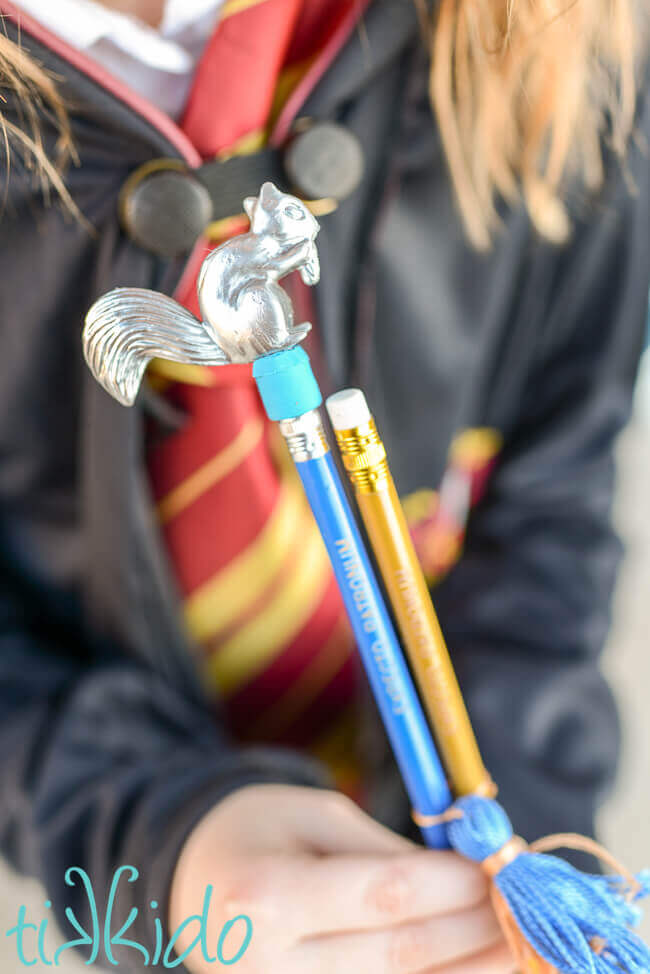 Do you know what your patronus charm animal would be? Mine is a meerkat.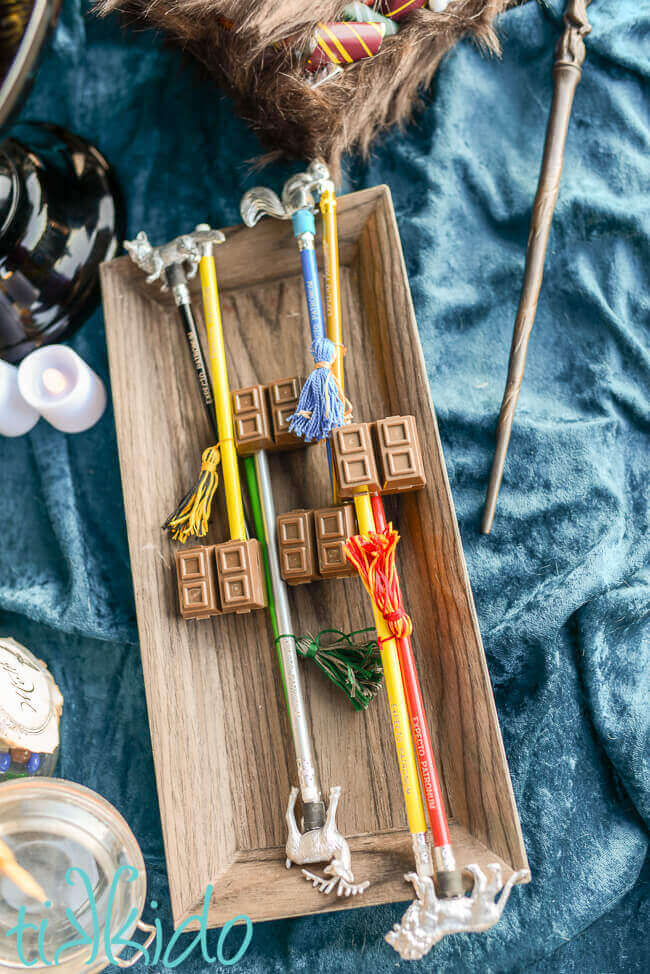 I want to come up with some clever way to package these up as favors for Harry Potter birthday parties.  But for the trunk or treat, I just set them out.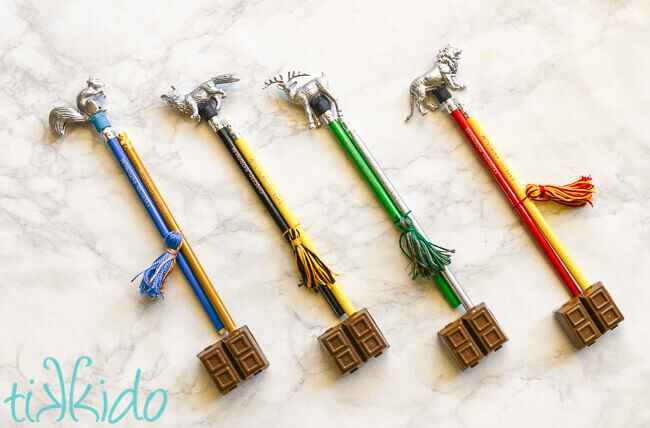 Harry Potter Patronus Charm Pencil Set Tutorial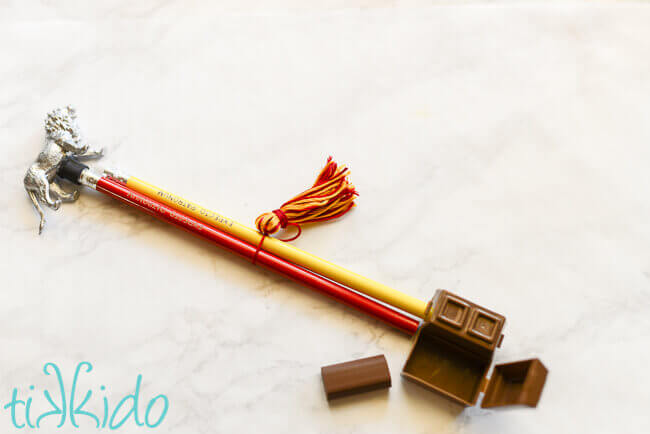 Oriental Trading was kind enough to send us some goodies for the Trunk or Treat Blog Hop, and when I was browsing their website, I saw these chocolate eraser and pencil sharpener sets, and immediately hatched an idea for these Patronus Pencils.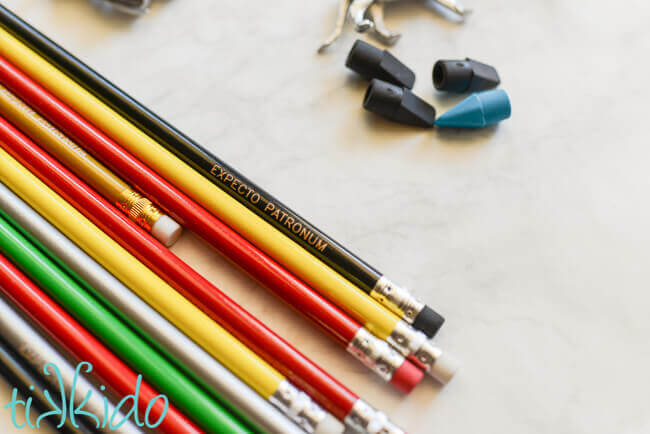 Then I found these customizable pencils in the perfect basic colors--how perfect??  I'd originally thought of finding some Harry Potter themed pencils somewhere, but I like this even better.  I had them printed up with the text, "Expecto Patronum!"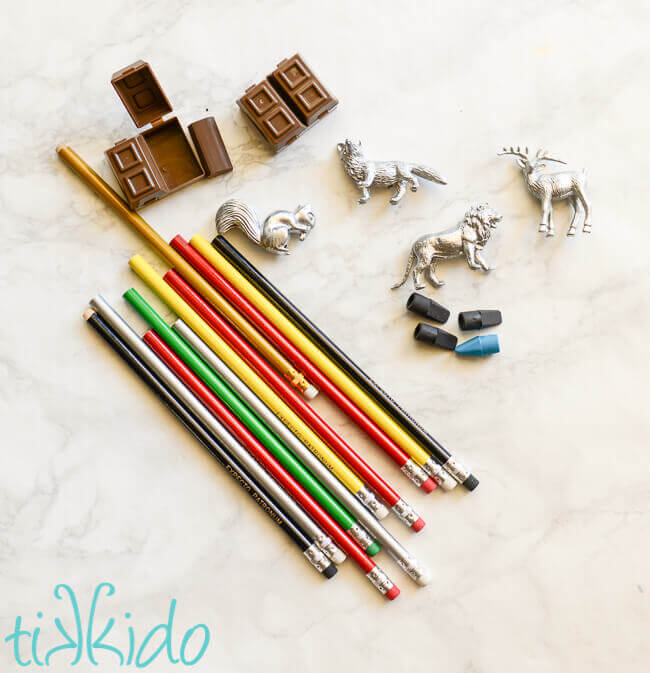 Materials for Harry Potter Patronus Pencil Set Favors: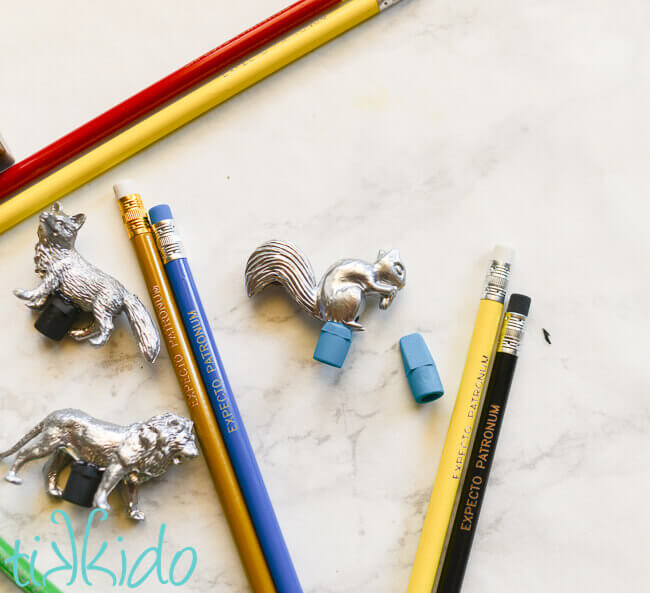 I spray painted small plastic animals (I bought mine here) silver, and once they were dry, I cut the top off of classic eraser caps (to create a flat surface), and used E6000 glue to attach the animal to the top of the cut eraser cap. I tried using a hot glue gun first, and let me tell you, that did not work very well at all.  E6000 is stinky and takes a while to dry completely, but it was MUCH better at bonding the plastic animals to the erasers.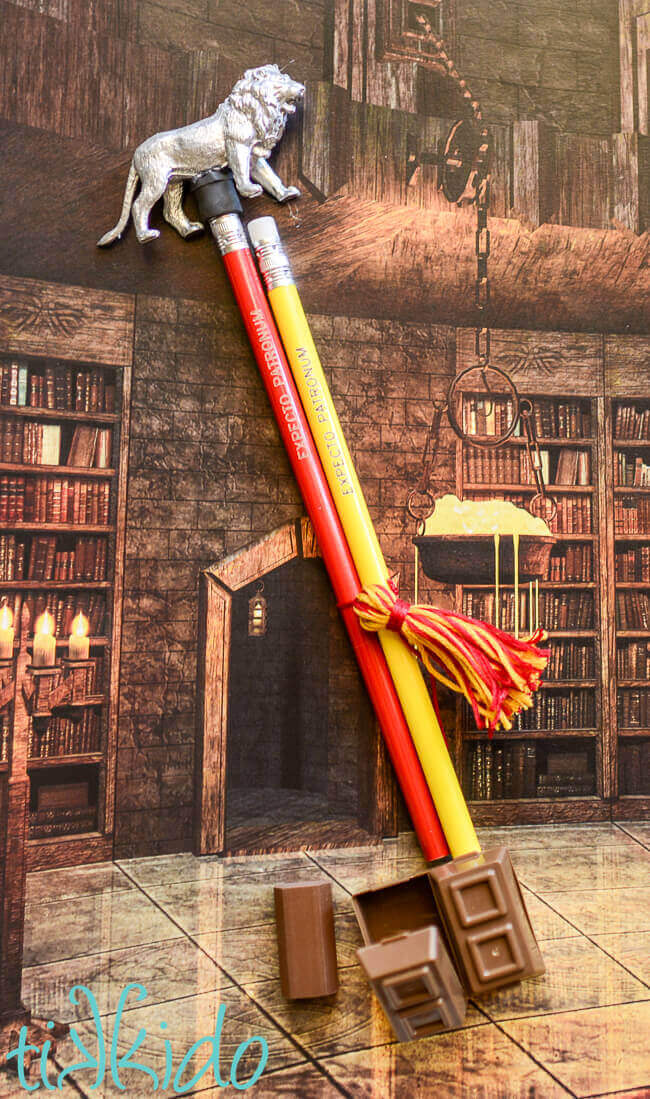 Perfect, right?  The only thing that could have been better is if the chocolate bar eraser actually smelled like chocolate.  I sniffed it the moment I opened the package.  I didn't even remember that scenter erasers were a thing from my childhood until I automatically smelled the eraser!  Funny things, memories.  Maybe I put that one in the pensive.  ;-)