Printer-friendly version
Looking for Christmas fireplace garland ideas?  Here are 20 fabulous DIY Christmas garland tutorials for you to try.
Garlands are incredibly versatile Christmas decorations, and look fabulous adorning a fireplace mantel, hung around the front door, a staircase banister, or bedecking the branches of a Christmas tree.  This holiday season, try making one of these stunning DIY garlands to brighten up your home.
DIY Christmas Garlands Made with Natural Materials
There are many different types of garlands, so I've grouped the tutorials into several categories, starting with garlands made from natural materials, like fresh foliage.  
1.  Lemon Peel Star Garland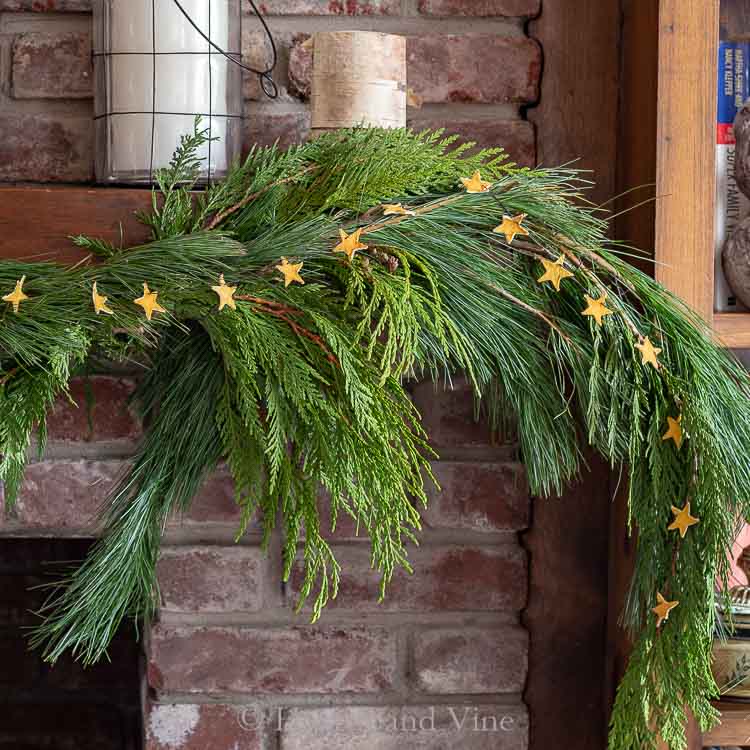 This lemon peel star garland has rustic elegance--and the scent is absolutely lovely, too!  Use it on its own or pair with other natural elements, like evergreen foliage to make a stunning display on top of the mantel.
2. Dried Orange Garland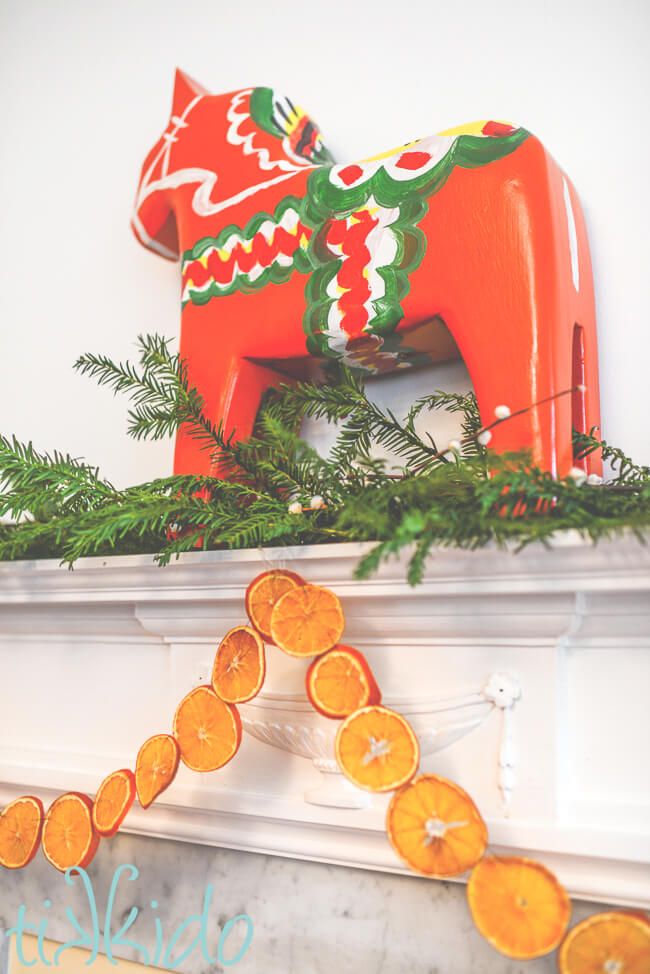 Citrus is in season in the winter, so it's not surprising it's featured in holiday decor this time of year.  Making a traditional Scandinavian dried orange slice garland is a great way to enjoy some of those seasonal fruits.
3. Copper Dipped Driftwood Garland
This stunning garland is made from weathered driftwood and copper paint.  I love the soft, beachy, feel of the driftwood, and how the metallic elements make it more elegant and refined.  This Christmas mantel decor would honestly look great all year long!
4. Giant Pinecone Garland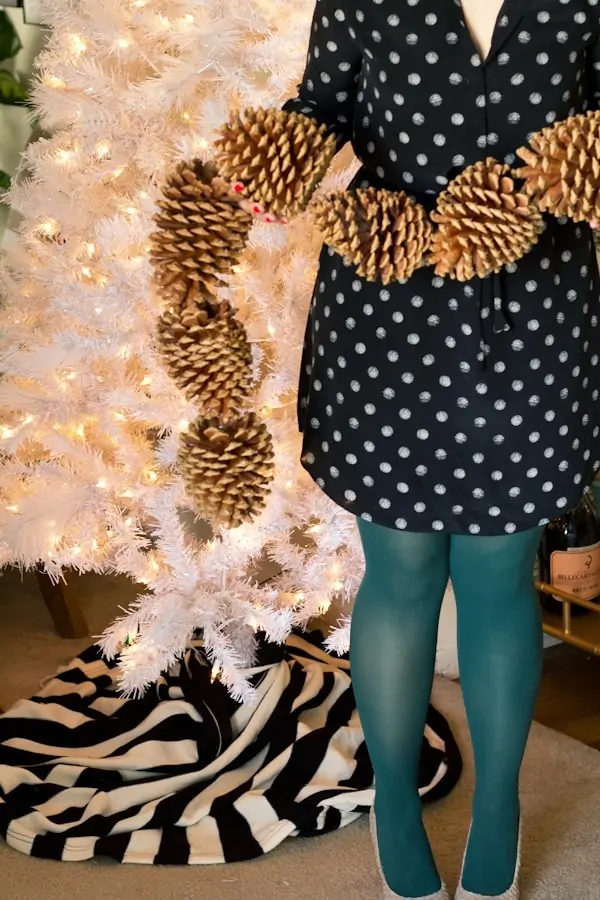 When someone gives you giant pine cones, turn them into Christmas décor with this giant pine cone garland tutorial! The technique in the blog post is great for making a garland with any size of pinecones, but if you can find those giant ones, it certainly makes a dramatic seasonal statement.
5. Real Evergreen Garland
I love making my own garland with fresh greenery I forage from the yard and the park.  Pine garlands are easy to make with freshly picked evergreen branches and a little floral wire.  You can add other natural materials like magnolia leaves, or even fresh herbs (I love adding rosemary to my greenery garlands).  Embellish with string lights and floral picks if you want to, or just leave it plain for a very classic look.
6. Succulent Garland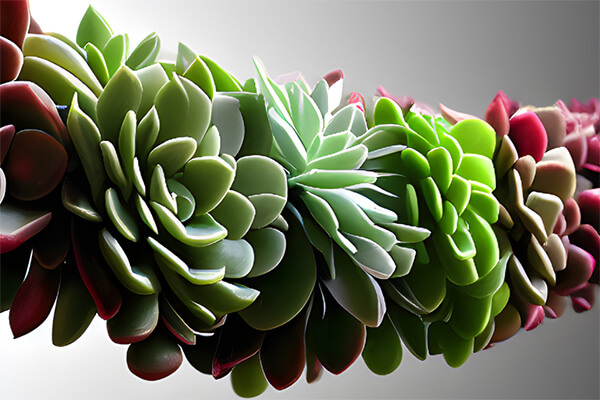 Love a much more modern and chic look at Christmas time?  How amazing is this succulent garland?  And yes, it's made with real, live succulents!
Fun and Festive DIY Christmas Garlands
This festive season deserves bright and fun christmas décor!  The garland tutorials in this section will give your living room that festive feel in no time.
7. Advent Calendar Peppermint Candy Garland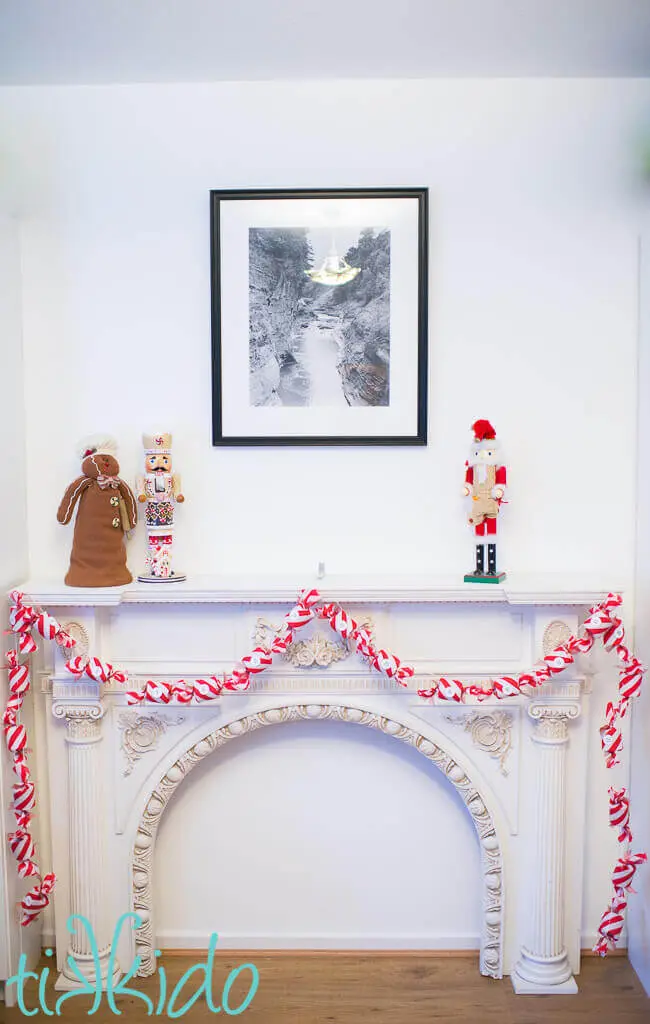 This advent calendar garland looks like a string of giant, red and white striped peppermint candies.  I love creative ways to do the countdown to Christmas.
8. Pom Pom Snowball Garland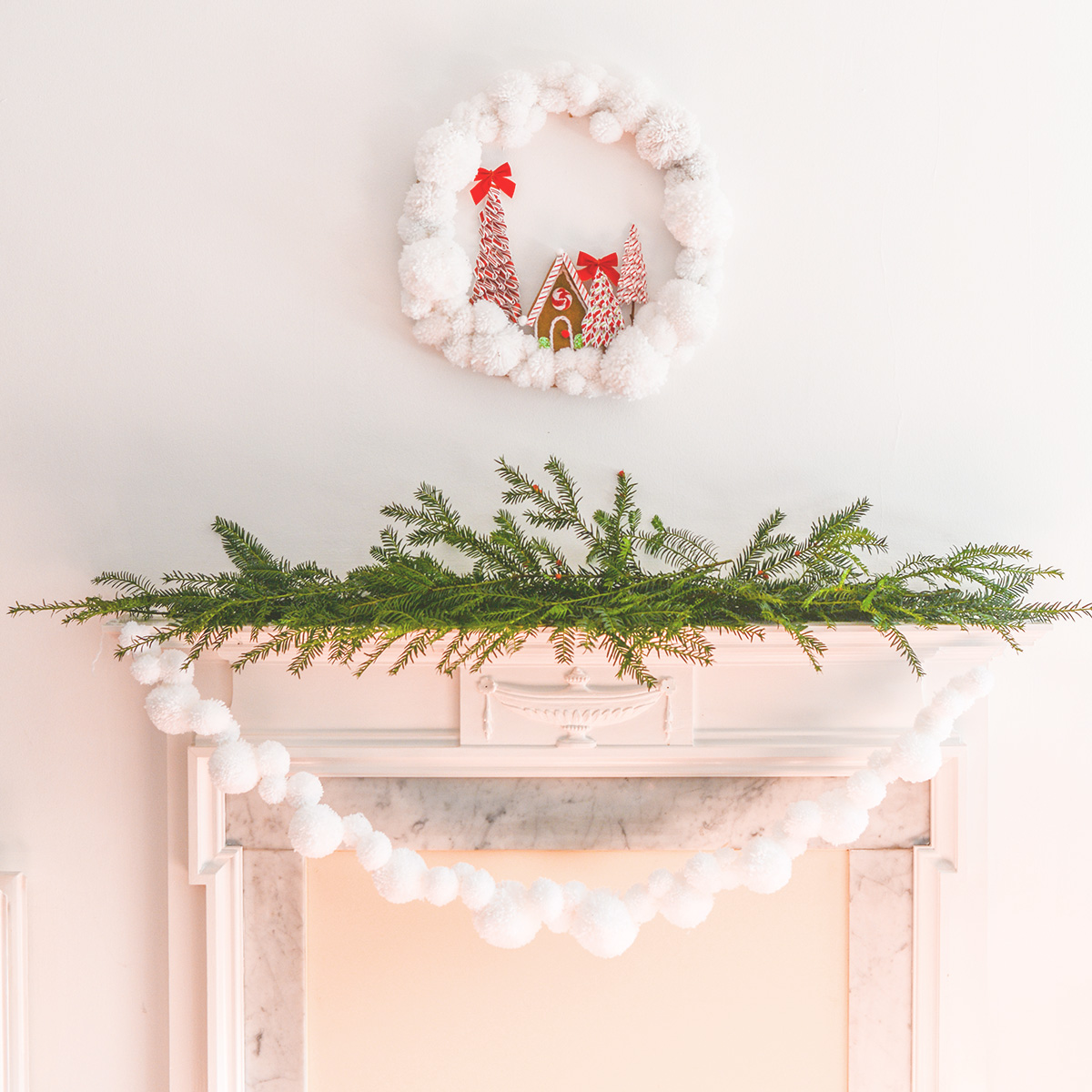 This warm white pom pom garland looks like a string of snowballs!  You could leave it up for all of the winter holidays, in fact.
9. Christmas Ornament Garland
How gorgeous and easy is this garland made with Christmas ornaments? They look like vintage ornaments with that soft pastel color palette, and the pink bottle brush trees contribute to the fabulous mid-century interior design here.
10. DIY Gnome Christmas Garland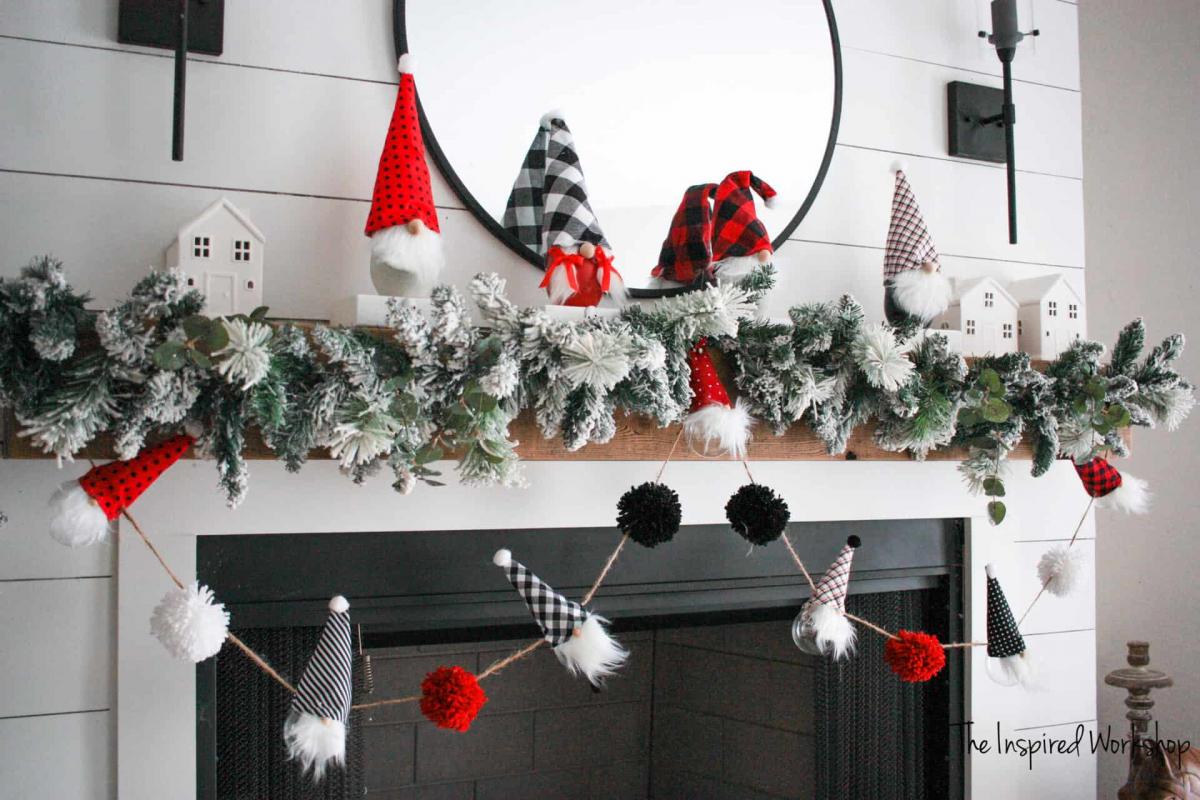 I love this mantel garland made with Christmas gnomes!  The bodies of the gnomes are made with round Christmas baubles, so you could easily hang them on your tree, too.
11. Salt Dough Garland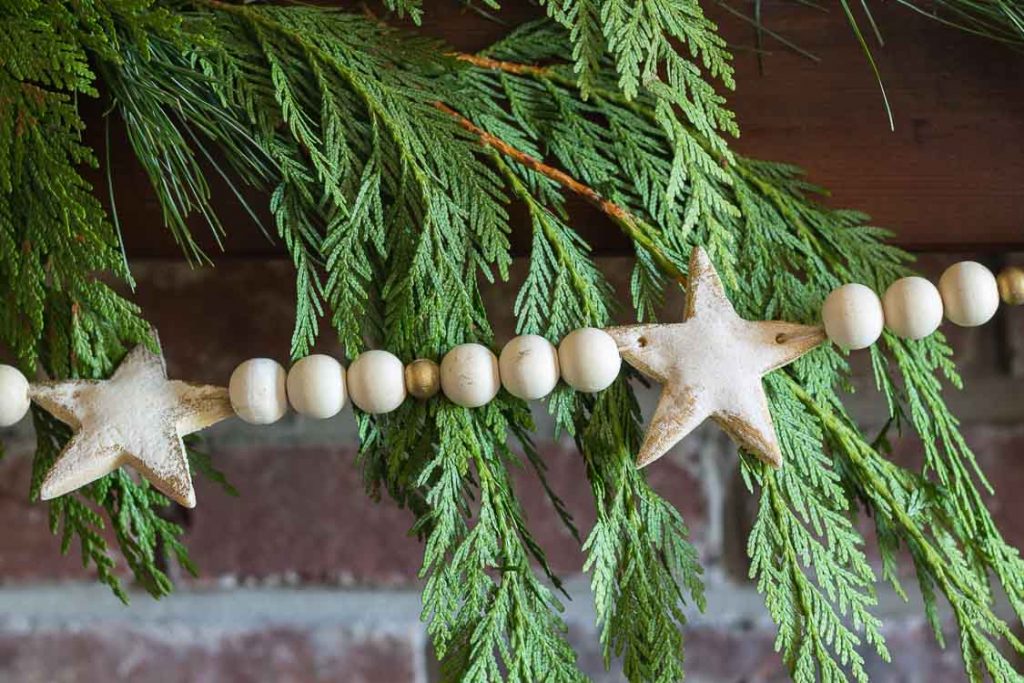 Did you ever make salt dough ornaments as a kid?  I did, and I loved it!  It's a fun Christmas craft to do with kids because it's so easy.  Somehow, I never thought of using the salt dough shapes to make a garland, though.  Brilliant (and beautiful)!
12. Cardboard Gingerbread House Garland
This is the gingerbread house garland I made last year for my fireplace mantel.  It's based on the templates I use to make my real gingerbread houses!
13. Fabric Christmas Trees Garland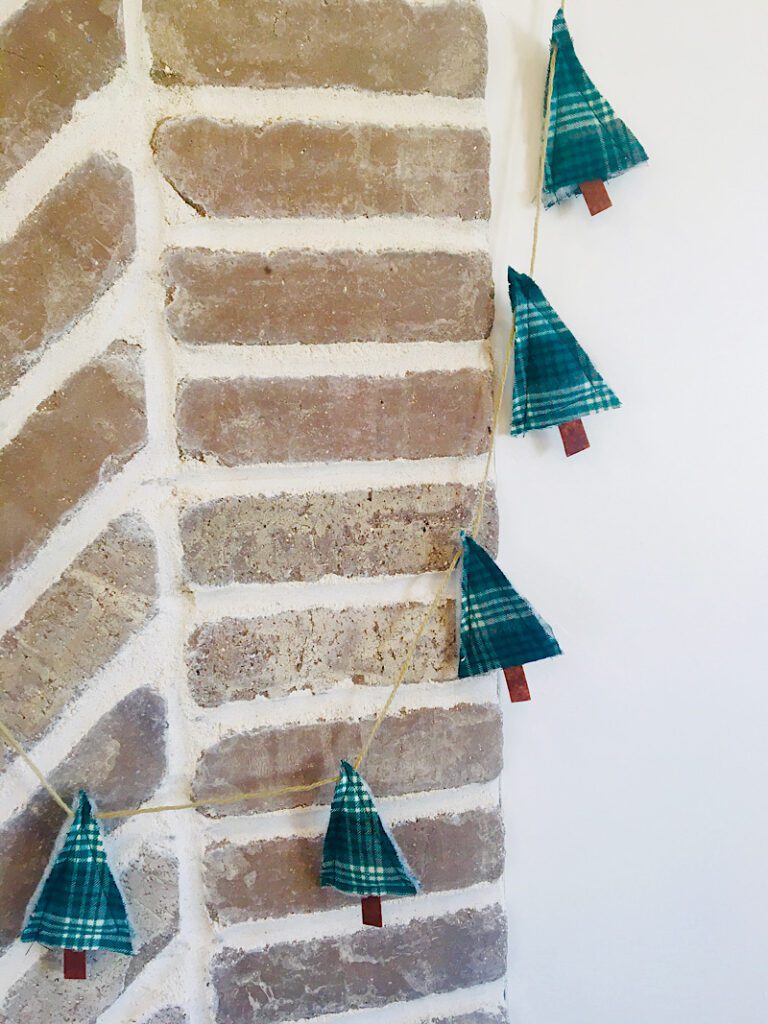 This Christmas bunting with tiny sewn Christmas trees is a great way to use up some of your stash of fabric scraps!
14. Felt Scrap Garland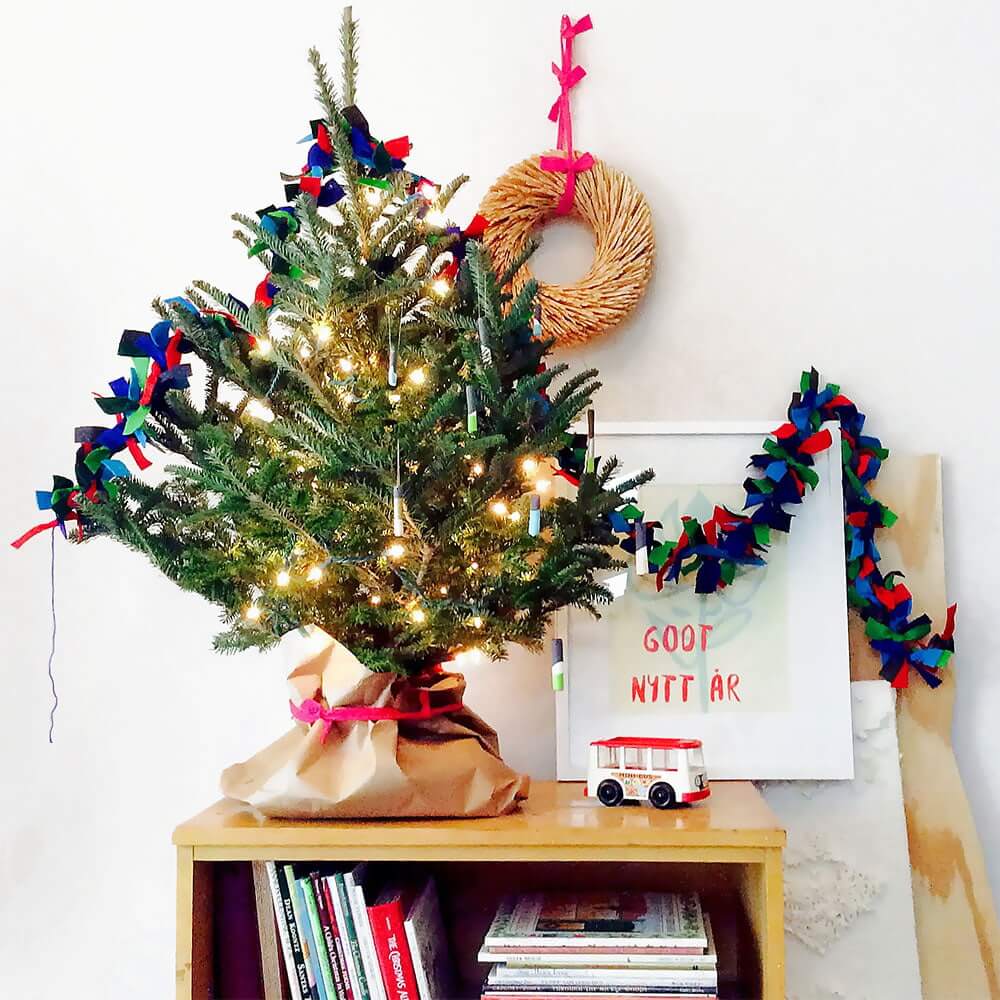 This festive felt garland adds a fun pop of color, and is so easy to make!  It's the perfect craft to make with kids.  Tie the strips of felt on a string, or on a string of fairy lights if you want the garland to light up.
15. Fabric Chain Garland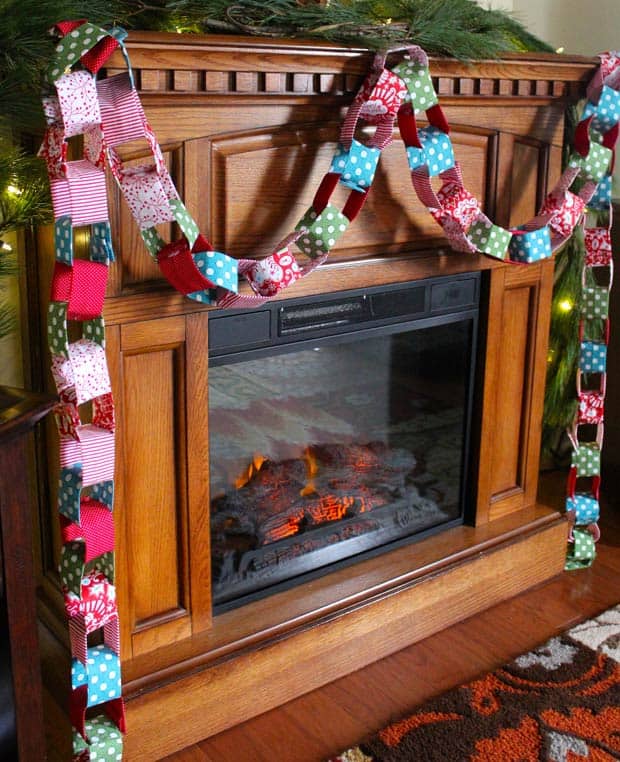 This beautiful garland is made just like old fashioned paper chains, but with fabric!  It's a great stash-buster project, and it's durable, so you can use it year after year.
16. Crocheted Emoji Christmas Garland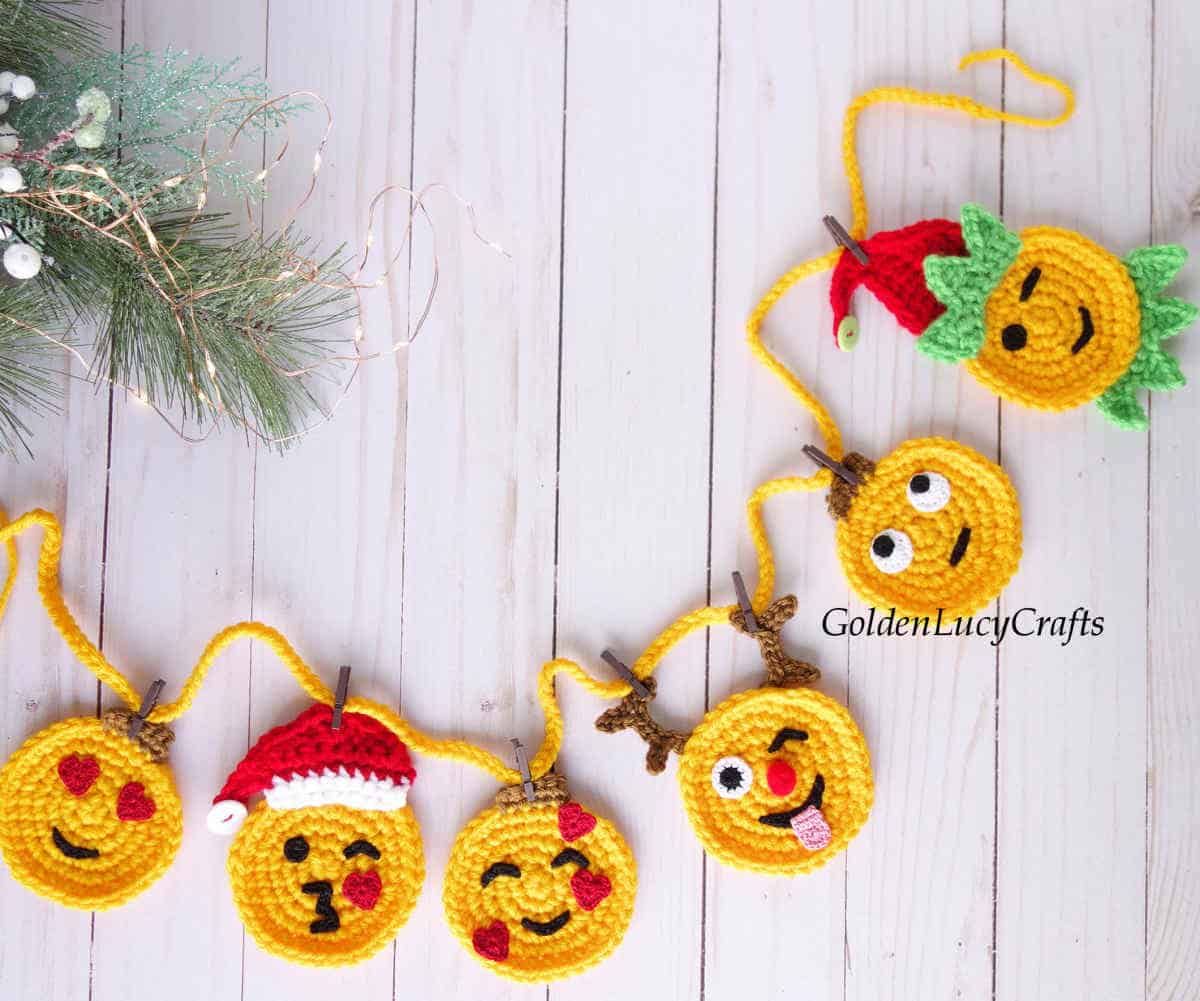 This crochet emoji Christmas garland takes far more talent than I have (textile crafts are NOT my forte), but I LOVE THEM!  How cheerful, and quirky, and fun!
Printable Christmas Garlands
Make easy DIY decorations with one of these free printable Christmas garlands.
17. Printable Christmas Gnome Garland
More Christmas gnomes, and I'm here for it1. Print up these cuties and hang your banner anywhere you want to add some Christmas cheer.
18. Printable Let it Snow Bunting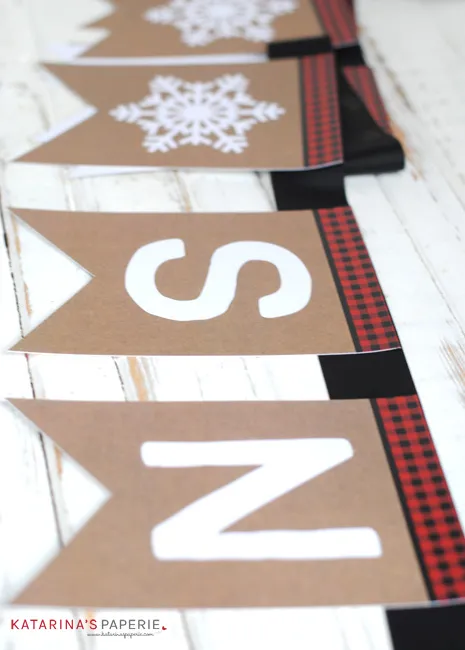 This printable Let it Snow garland will add the perfect finishing touch to the front of the mantel.
19. Christmas Bunting Coloring Project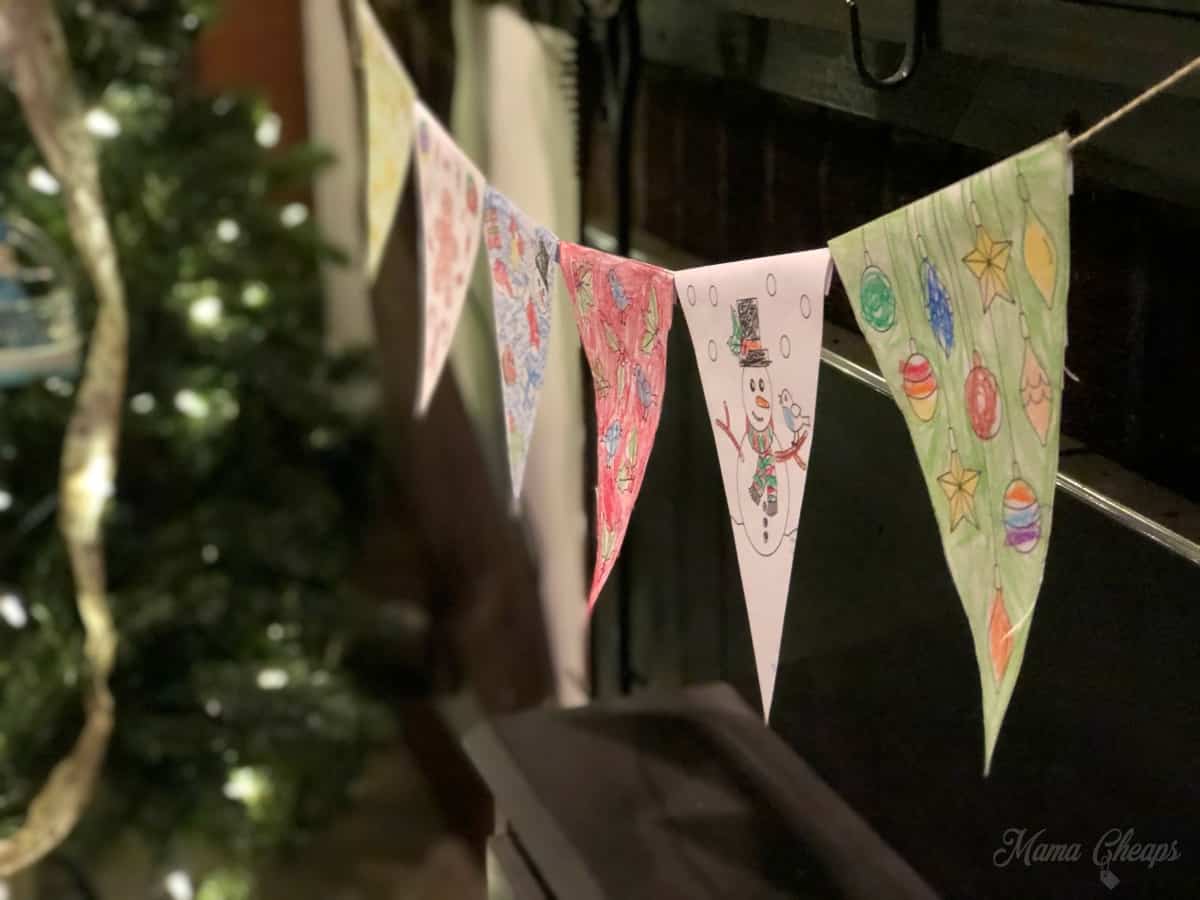 Now this is a brilliant idea--a kids' craft project and homemade Christmas decoration all rolled in to one!  Get the free printable Christmas bunting here.
20. Printable Christmas Lights Garland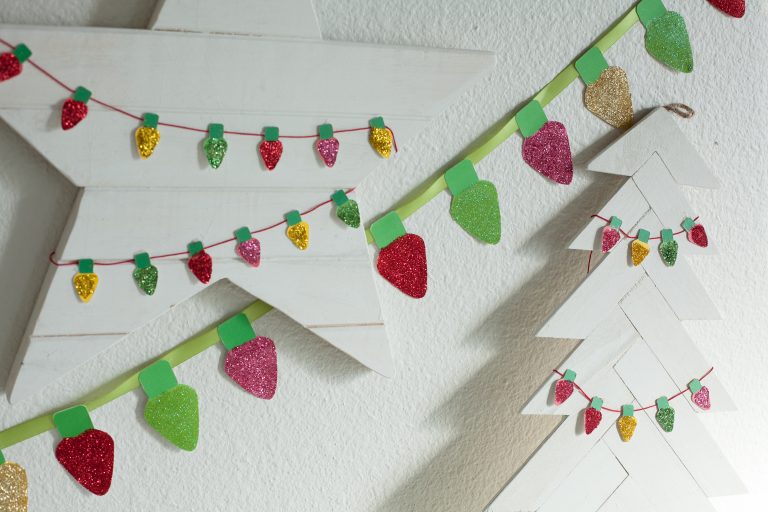 Get the free printables to make these darling Christmas lights garlands here, and dress them up with glitter if you want a little more sparkle! 
May you now have tons of ideas and inspiration to deck the halls of your home.  Merry Christmas!