Printer-friendly version
Craft your own gorgeous Christmas fireplace mantel decorations by making these 3D ribbon Christmas trees out of cardstock and ribbon.  Loops of candy-striped ribbon can turn your mantel into a Christmas wonderland with these beautiful ribbon Christmas trees.
Welcome to Day 7 of the Fourth Annual 12 Days of Christmas Series!
We have teamed up with 50 plus bloggers to bring you oodles of DIY ideas and recipes to make your holiday season merrier. There are 12 different posts in the series and we have spread them out over a four week period with three posts per week. Now is the time to subscribe!
GO HERE for the complete list of Dates and Topics plus a collection of most popular holiday ideas including ornaments, games, recipes and more from all 50 plus talented bloggers!
It's Day 7 and we are sharing Holiday Decor Ideas!
---
Easy DIY Ribbon Christmas Trees for Holiday Decor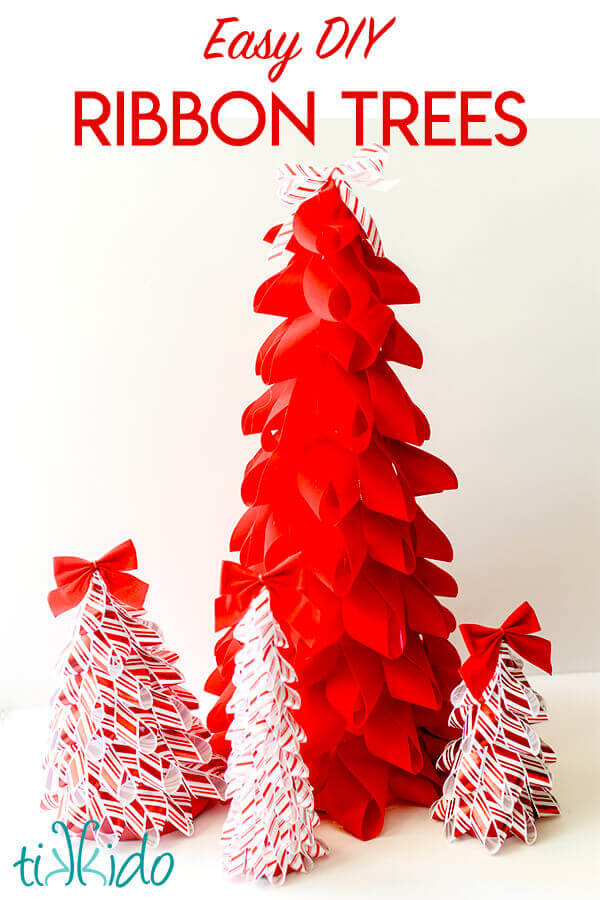 I like to change up my mantel decor each Christmas season.  Last year, I made a gingerbread village for my fireplace mantel.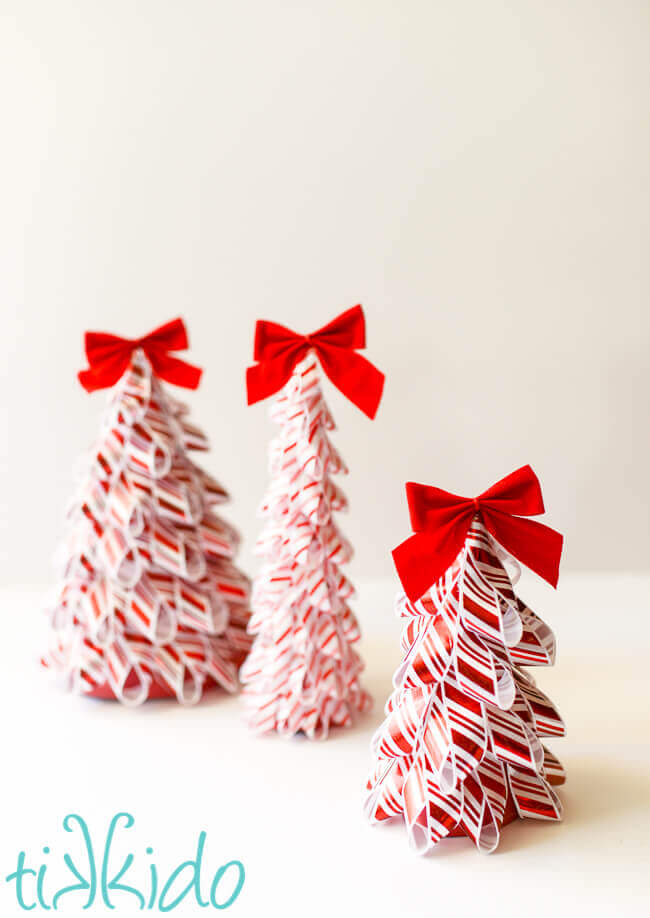 This year, it's decidedly non-edible.  But still inspired by gingerbread and peppermint and all things confection.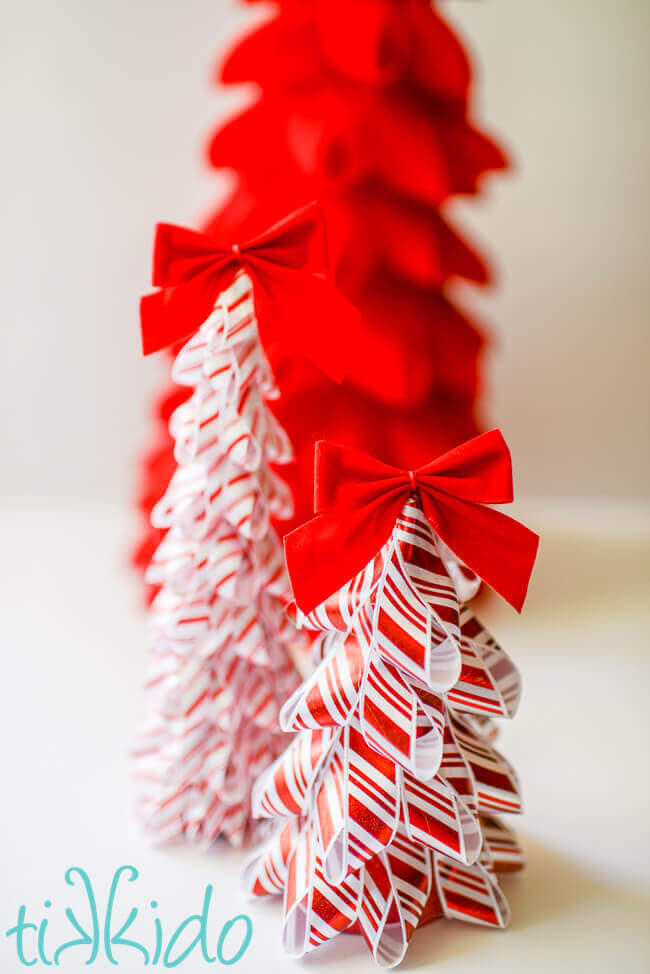 I found these pretty peppermint striped ribbons on sale at my local craft store, and hatched an idea for how I could turn them into fabulous Christmas home decor.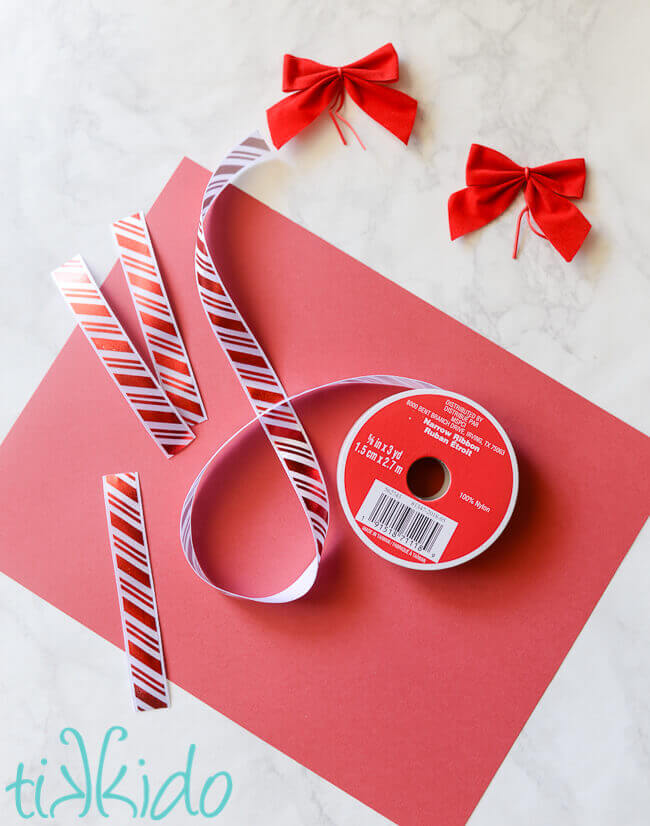 Materials for Three Dimensional Peppermint Striped Ribbon Christmas Trees for your Holiday Mantel
red and white striped ribbon (any width--but the larger the tree, the wider)
red cardstock or poster board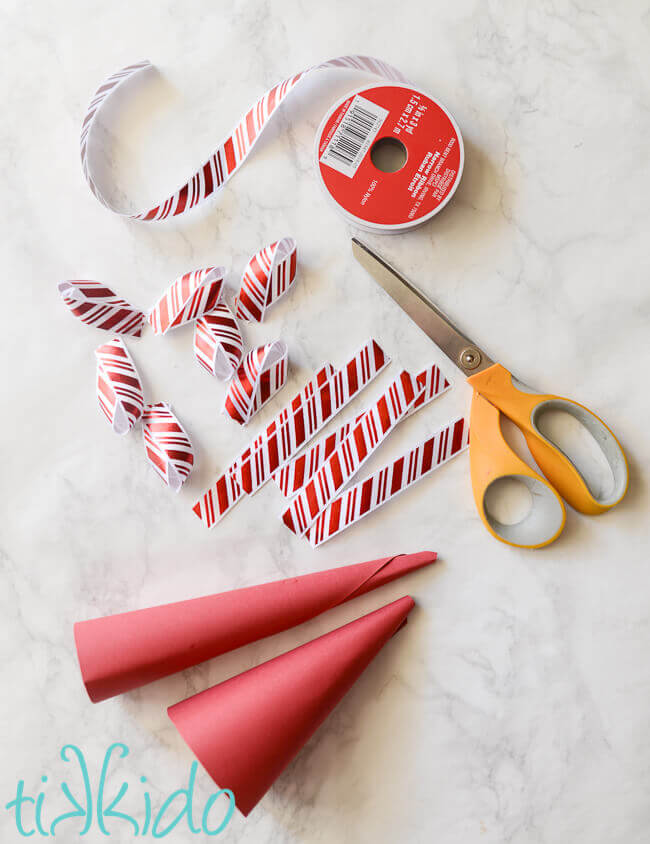 Roll paper into a cone shape.  Trim the bottom so that it can stand flat and tall.
I used red cardstock for the smaller trees, but I used red poster board for the very largest ones.  I bought the red poster board at my local dollar store for 2 for $1.
Cut the ribbon into small lengths.  For a smaller tree, my ribbon lengths were approximately 3" long.  For the biggest ribbon trees , they were approximately 5" long.
Use the low temperature hot glue gun to glue the ends of the ribbon together, right end to right end,  so it forms kind of a pointed cone shape.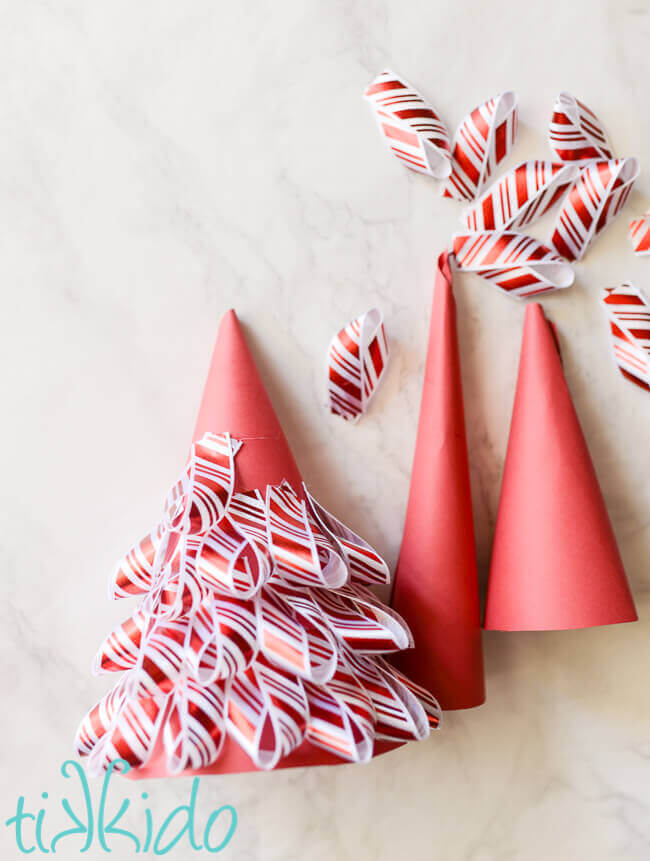 Use the low temperature hot glue gun (and I only specify that because I ALWAYS glue my fingers, and have felt the pain of high-temp glue guns several times in my life) to glue the ribbon loops to the cardstock cone base.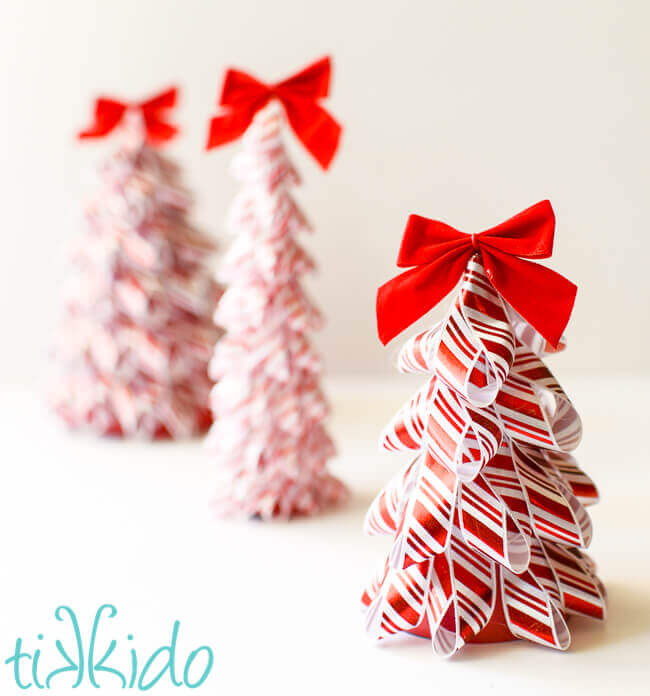 Add a little ribbon bow to the top of the tree if you wish.  I think it adds a charming finishing touch, but it's certainly not necessary.  I found these ready-made velvet mini-bows in a multi-pack at my local dollar store.  You could certainly make them yourself, but if you can also buy 15 of them for a dollar, I'd go for it.  I did.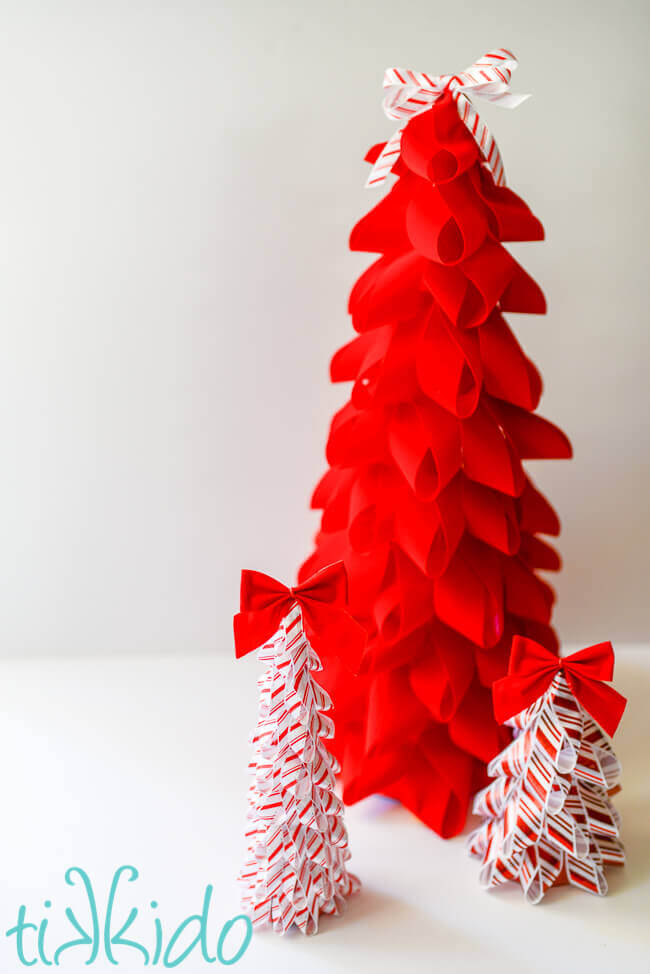 I'm in love with the candy-cane aesthetic with this craft.  If I could turn my whole house into a gingerbread and peppermint dream-scape I would!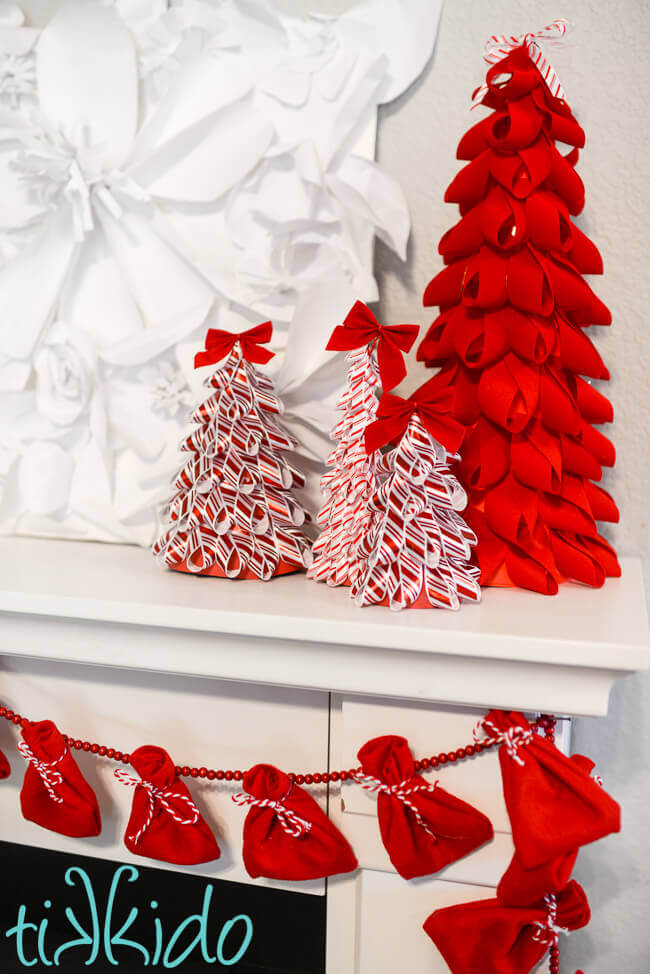 Do you keep your Christmas fireplace mantel decoration the same each year, or do you like to change it up?  
Be sure to check out all of the amazing Christmas decor tutorials linked up in the 12 Days of Christmas Blog Hop this year: