Printer-friendly version
Have you ever heard of GISHWHES?  The Greatest Scavenger Hunt the World Has Ever Seen?  It's been going on since 2012, and I've been participating hte past two years (see my submissions to my team's contributions for 2017 and 2016 to get a sense of the wild and wacky shenannigans we get up to to make the world a more weird and wonderful place each August).

My most-amazing-teammates-ever surprised me this week with a delightful package that included a full set of GISHWHES mascot cookie cutters.  So of course I decided that I had to make a very special set of Gishy sugar cookies for our Easter celebration.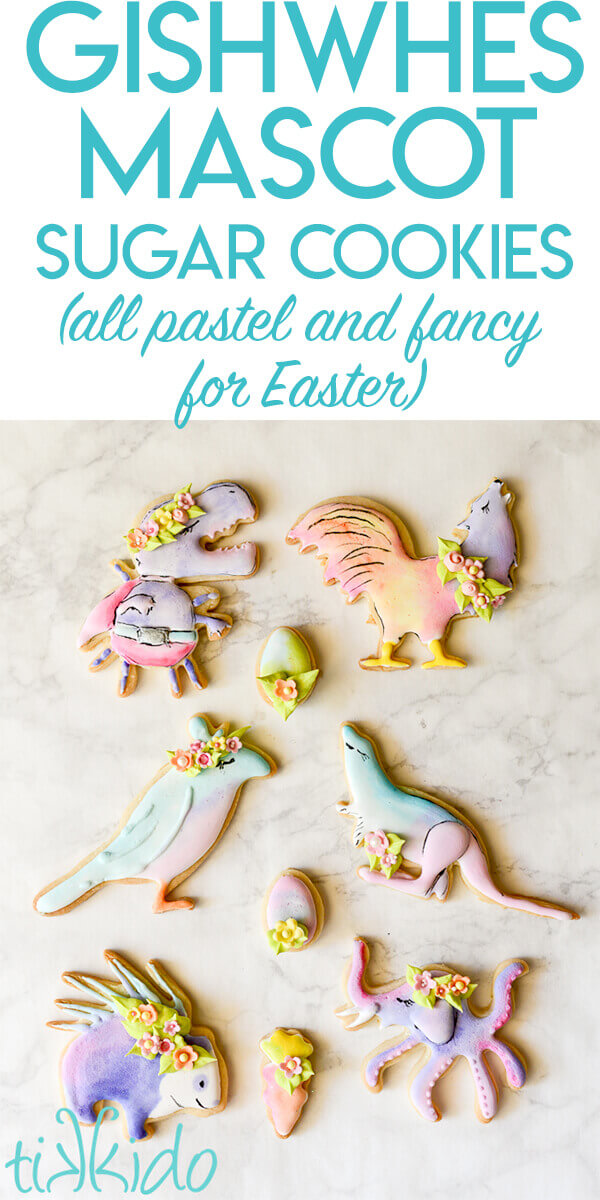 Ever so lovely and delicate, pastel GISHWHES mascot sugar cookies, of course.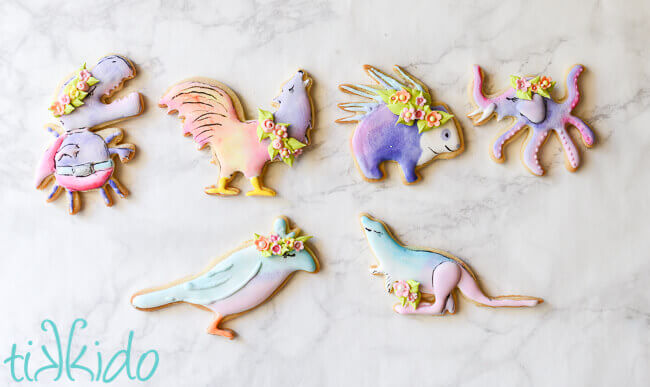 Wearing flower crowns.  They like to celebrate assorted spring holidays, too, after all.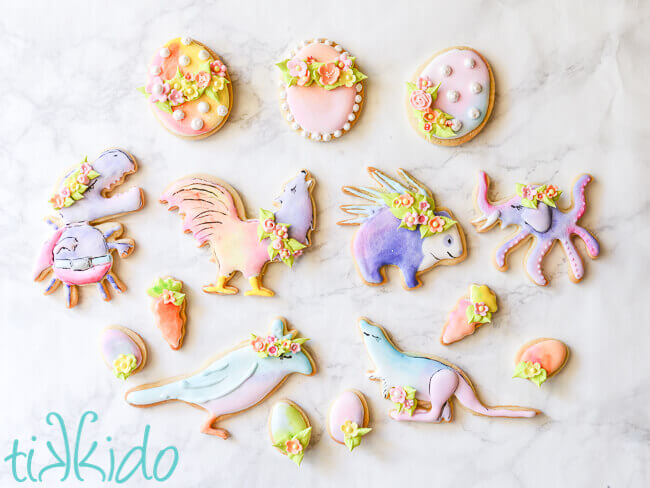 I made some Easter egg and carrot cookies so the GISHWHES mascots would have something to snack on while waiting on the plate.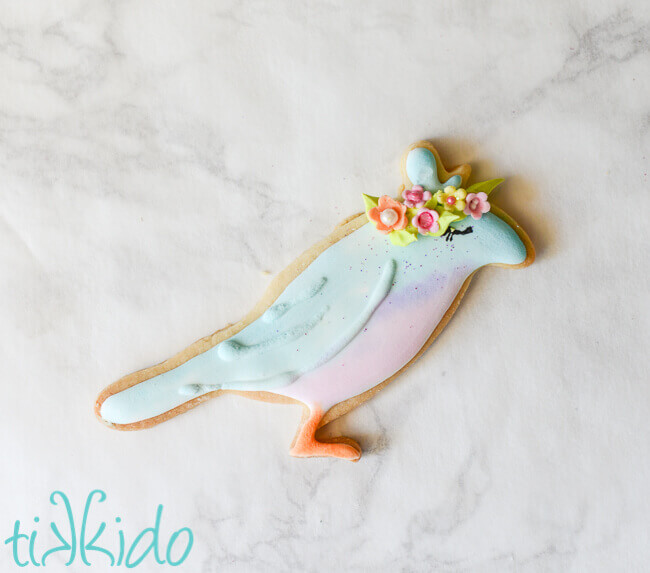 The Fograt, a combination of a fog falcon and a rat was the very first GISHWHES mascot, from GISHWHES's inagural year, 2012.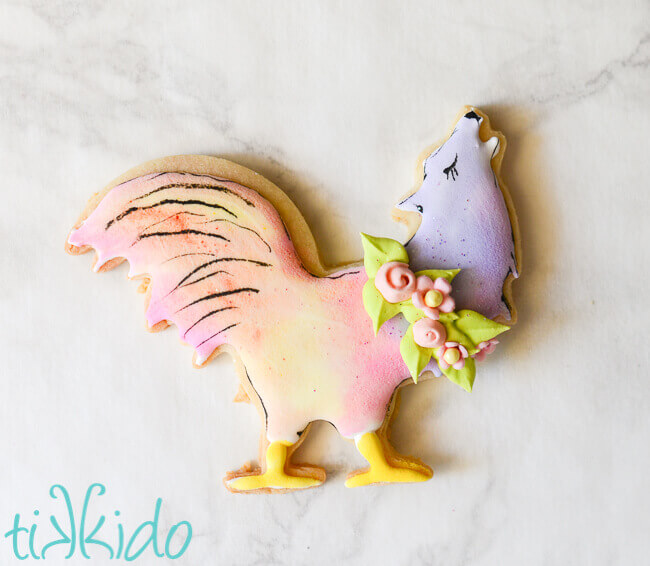 Ah, who could forget the Wooster, half wolf, half rooster, the Gishwhes mascot from 2013.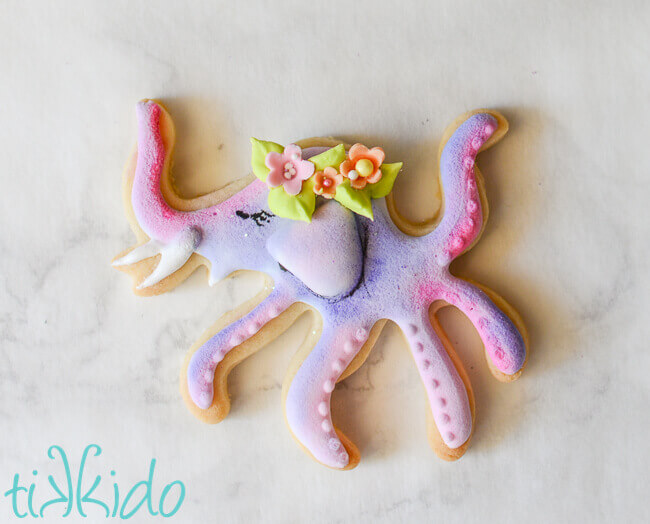 The Elopus was the glorious 2014 GISHWHES mascot.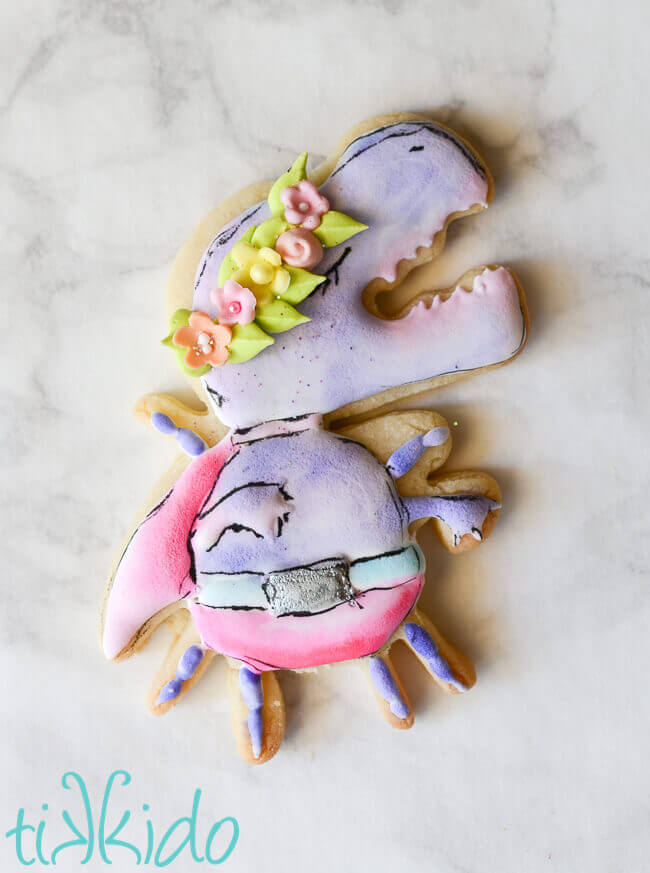 Dinomite is the 2015 GISHWHES mascot, a combination of a terrifying T-Rex and a...mite.  In a superhero costume, naturally.
In reality*, Dinomite is an oafish despot, but I love how, in cookie form, he looks like he's crooning a sweet tune with all of his heart.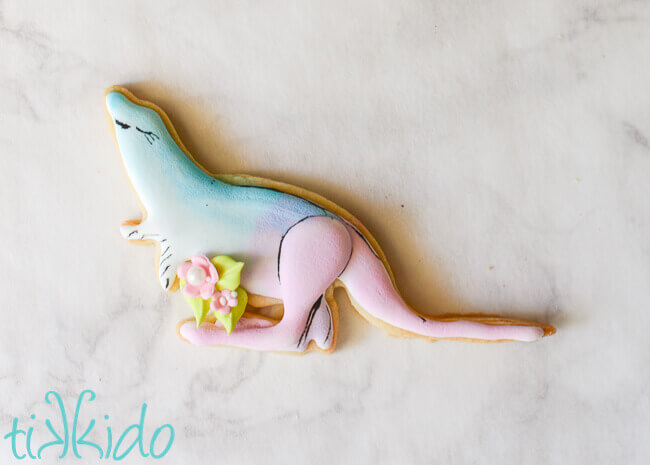 The slangaroo, a combination of a seal and a kangaroo, was the 2016 GISHWHES mascot.  The pouch makes the perfect place to hold an Easter bouquet, naturally.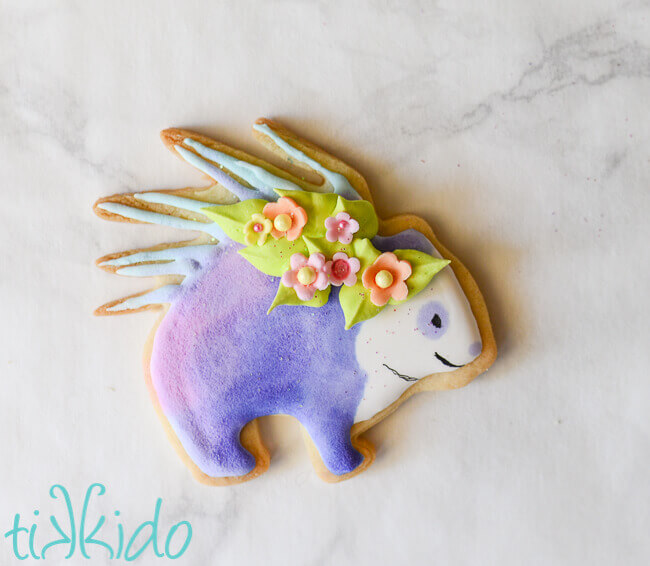 The porcupanda was the mascot of the most recent 2017 GISHWHES hunt.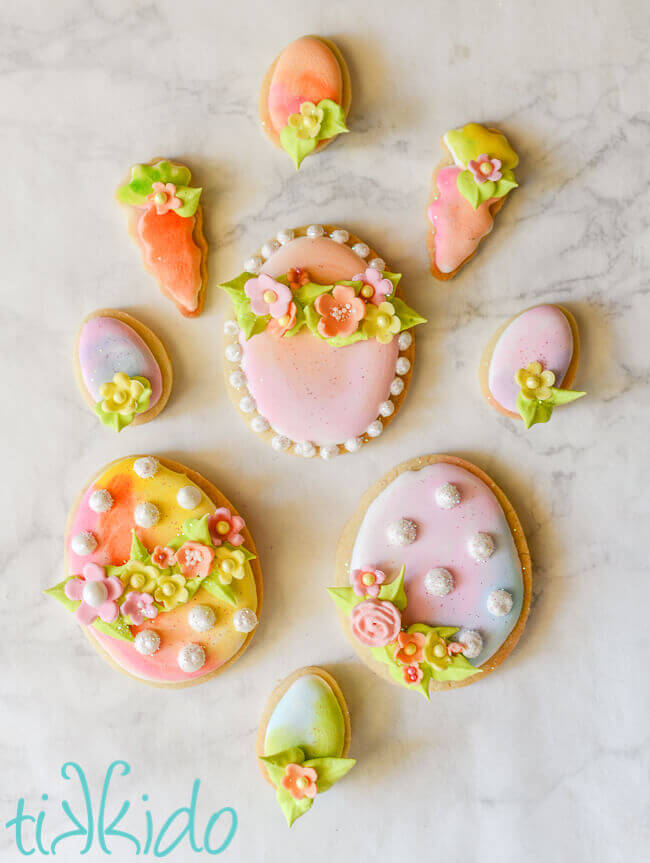 I made a few Easter egg and carrot cookies.  You know, in case the mascots got hungry.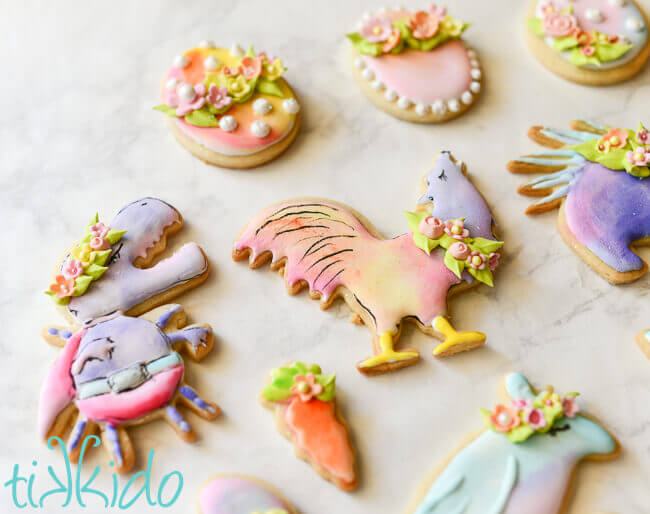 Unconventional Easter cookies?  Sure.  Cool?  Maybe.  Abnosome?  Most definitely.
*reality as represented by Dinomite's official Twitter account