Printer-friendly version
Is there any more perfect spring pizza than a pizza with asparagus and prosciutto ham? Some quick googling says that the curing period for ham is the reason it's a traditional Easter dish, but I and my family have never been a particular fan.  Prosciutto, however, is a different story.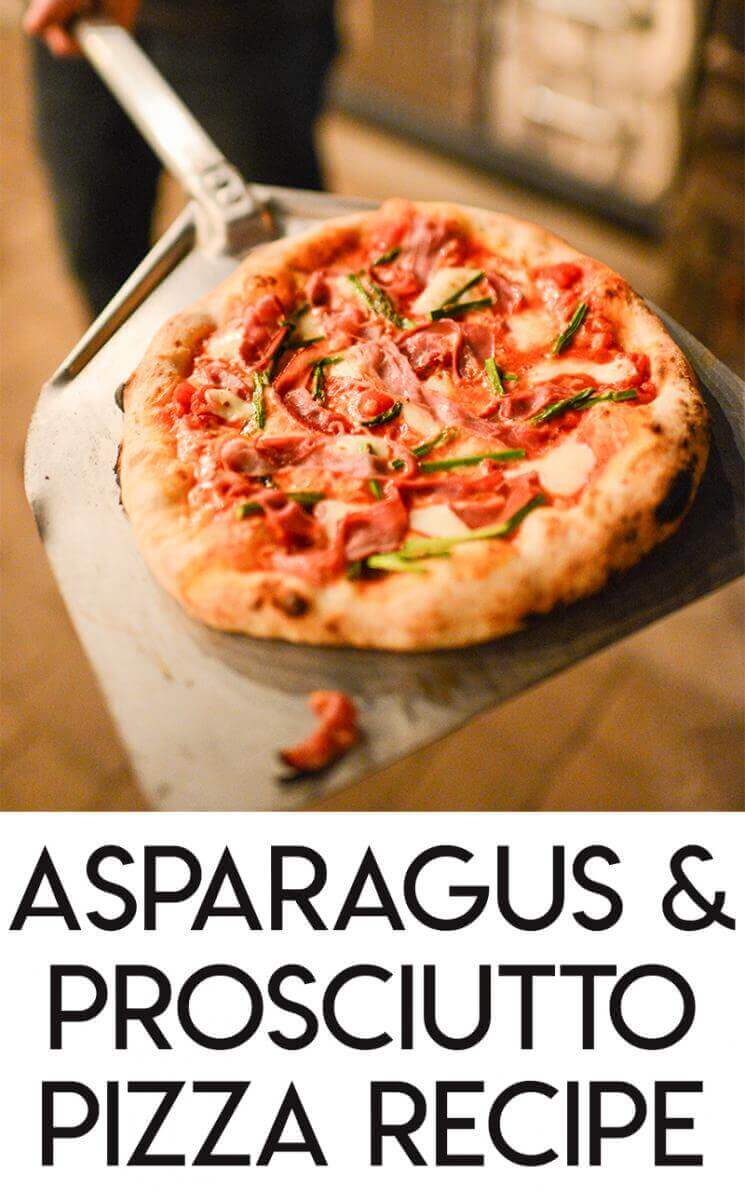 Since we don't particularly care for a tracitional ham, and I'm the only one in my family who likes lamb, we've happily fallen into the tradition of Easter Pizza in the wood-fired pizza oven I built in our backyard.  The weather is absolutely glorious this time of year.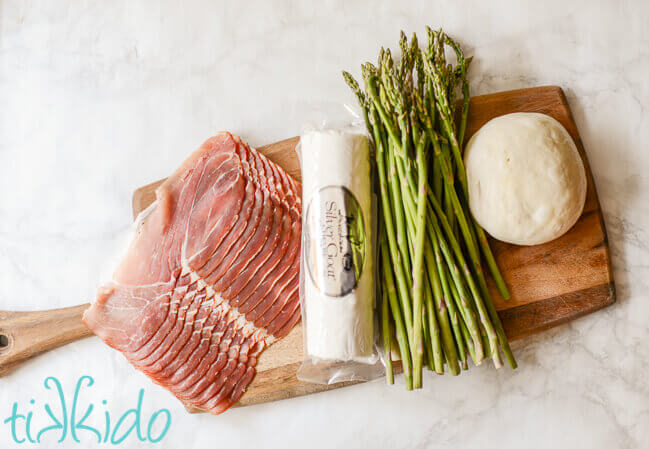 Ingredients for Neapolitan Pizza Topped with Prosciutto, Goat Cheese, and Asparagus:
asparagus, chopped and roasted
prosciutto ham
goat cheese
crushed tomatoes
fresh mozzarella cheese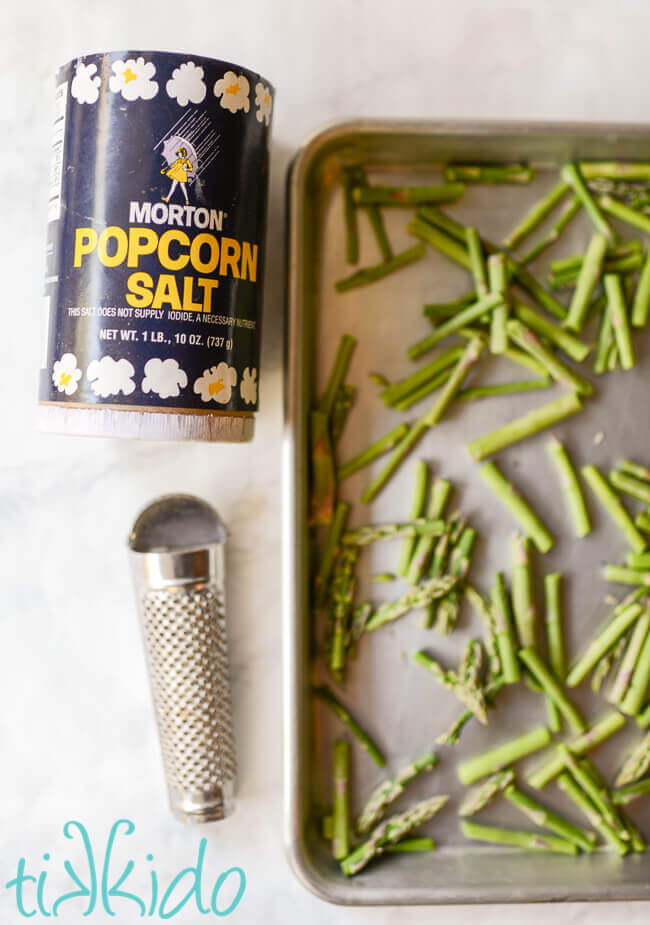 I bake my pizzas in 90 seconds at about 1000 degrees Fahrenheit in my pizza oven, so I need to pre-roast my asparagus.  If you were making a pizza in a regular oven, you could get away with raw asparagus on your pizza.
Tips for Roasting Asparagus:
Spray asparagus with olive oil, and sprinkle popcorn salt on top.  Popcorn salt is just regular salt, but extra fine, so it sticks  better to the veggies.  Or popcorn.  Or whatever.
Grate fresh nutmeg on the asparagus before roasting.  It won't burn, and it adds an indescribable YES to the vegetable side dish.  Just trust me on this one.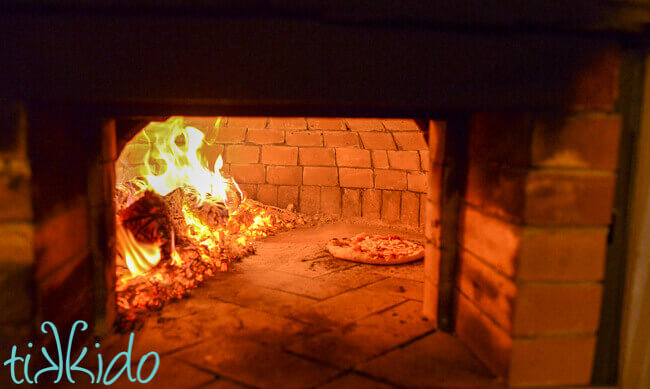 Top pizza dough with crushed tomatoes, fresh mozzarella, asparagus, and prosciutto.  If you're cooking in a wood-fired pizza oven, it will take about 90 seconds.  If you're cooking in a conventional oven, it will take about 15 minutes.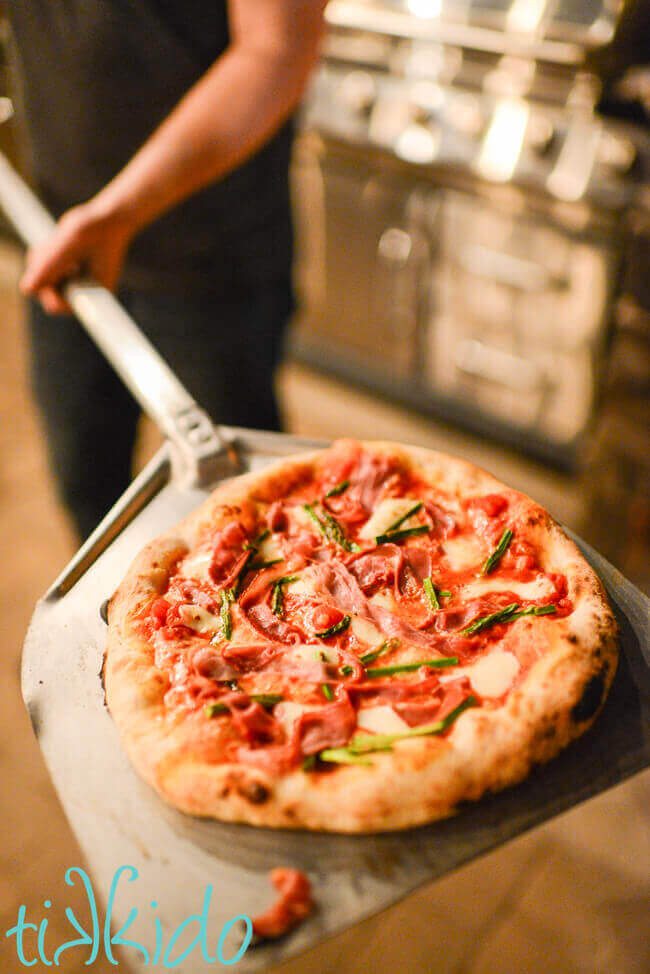 This is Easter dinner for our family!  Delicious asparagus and prosciutto on a traditional Neapolitan pizza.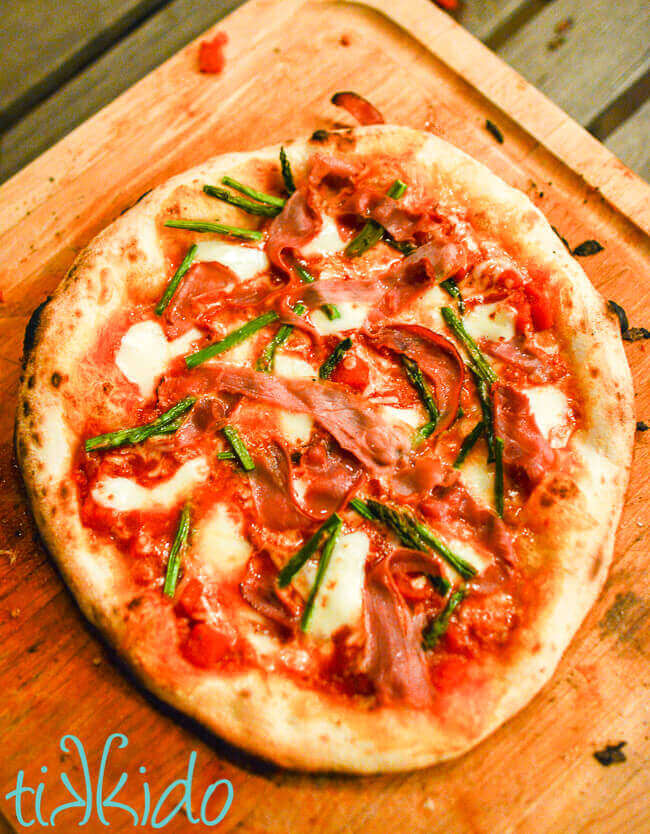 What's your unique holiday tradition?  How do you take the trends and expectations, and twist them for your family's likes and dislikes?
Be sure to check out the other amazing asparagus recipes from my fellow bloggers in the Taste Creations Blog Hop:
Our Good Life: Asparagus tart
Mom Home Guide:  One Pan Asparagus and Shrimp Dinner