Printer-friendly version
Blood orange buttercream icing is the perfect, all natural pink icing for Valentine's day cupcakes.  Blood oranges are in season right now, and that gorgeous, ruby red blood orange juice adds delicious citrus flavor and gorgeous color to this blood orange frosting.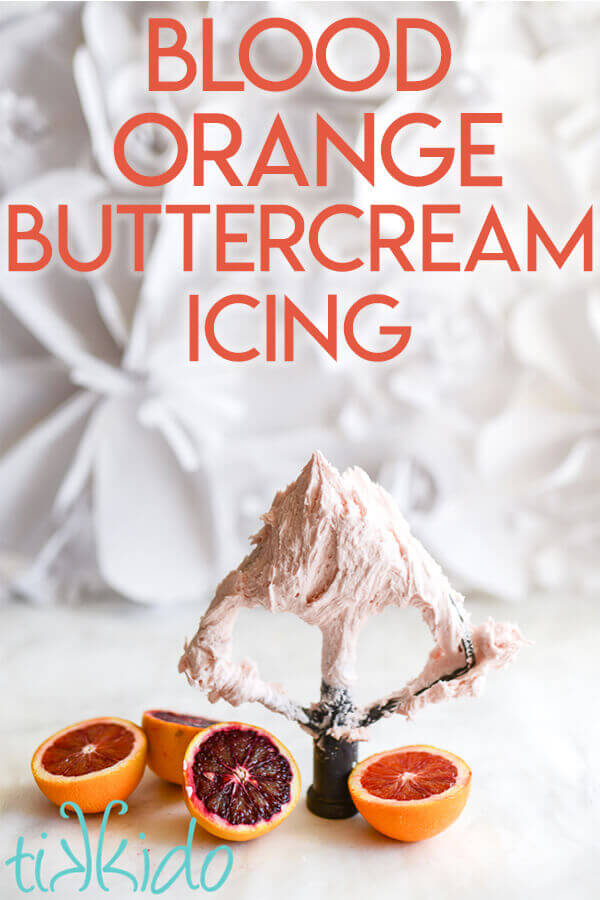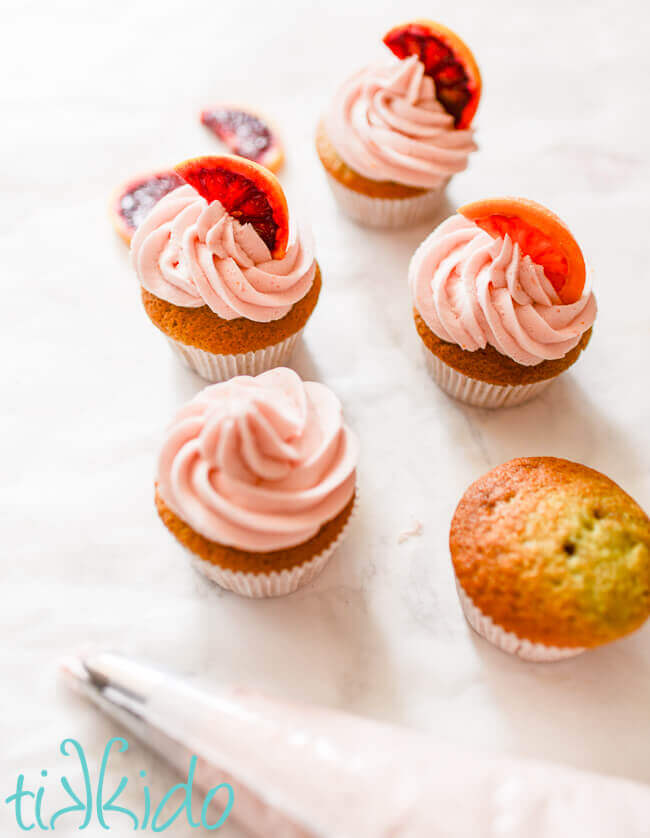 And, of course, blood orange icing is the perfect topping for the blood orange cupcakes I shared last week.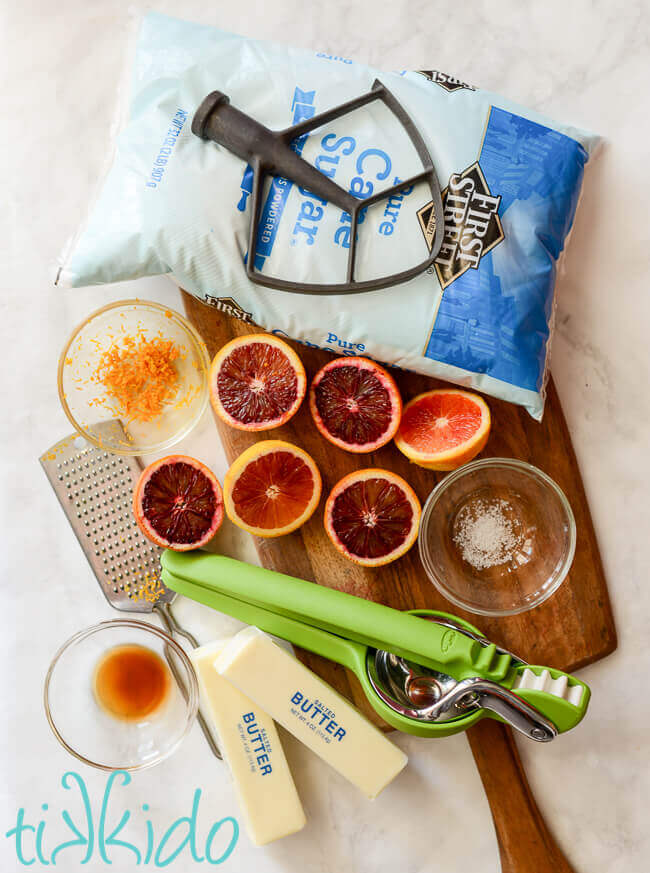 Blood Orange Buttercream Icing Ingredients:
2 sticks of butter (1 cup), softened
zest of one orange
teaspoon vanilla
1/4 teaspoon salt
2 pounds powdered sugar
blood orange juice (I love my hand-juicer for small jobs like this)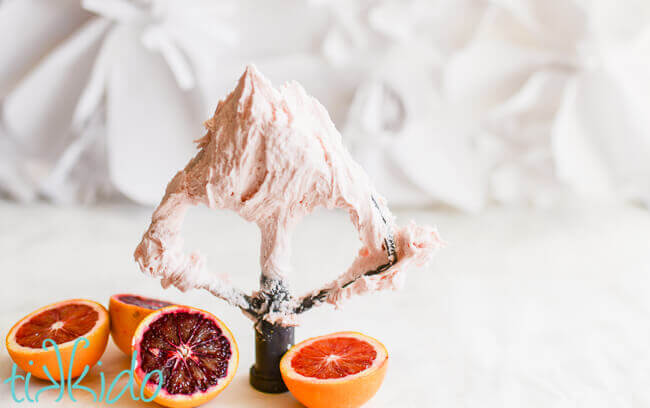 Combine the butter, orange zest, vanilla, salt, and powdered sugar together in a mixer bowl.  Add blood orange juice gradually, mixing between each addition, until the icing is the right consistency for your purposes.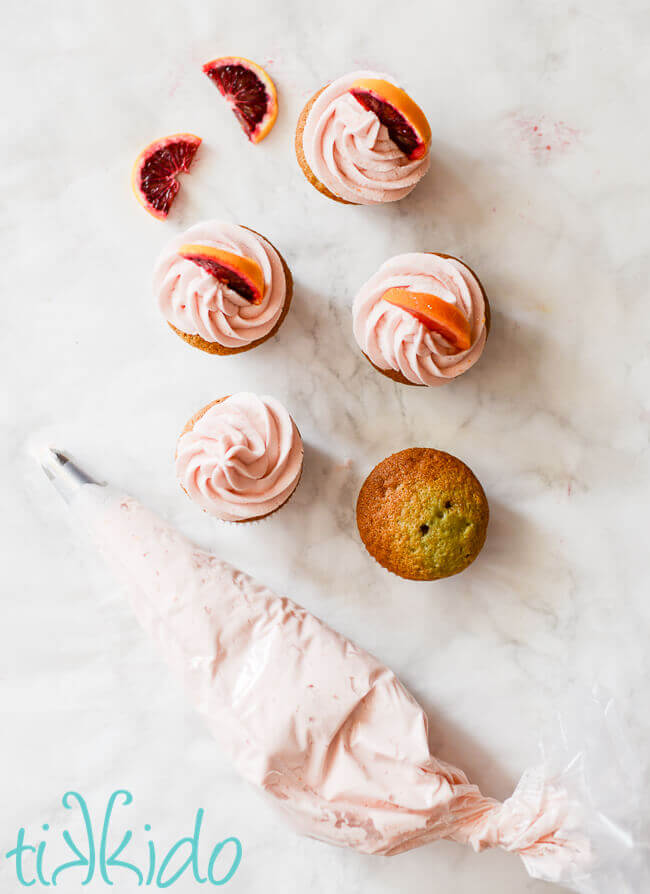 The more blood orange juice you add, the more intense the orange flavor will be, but the icing will also be less stiff.  I like my cupcake icing to be stiff enough to hold the shape of the swirls I pipe.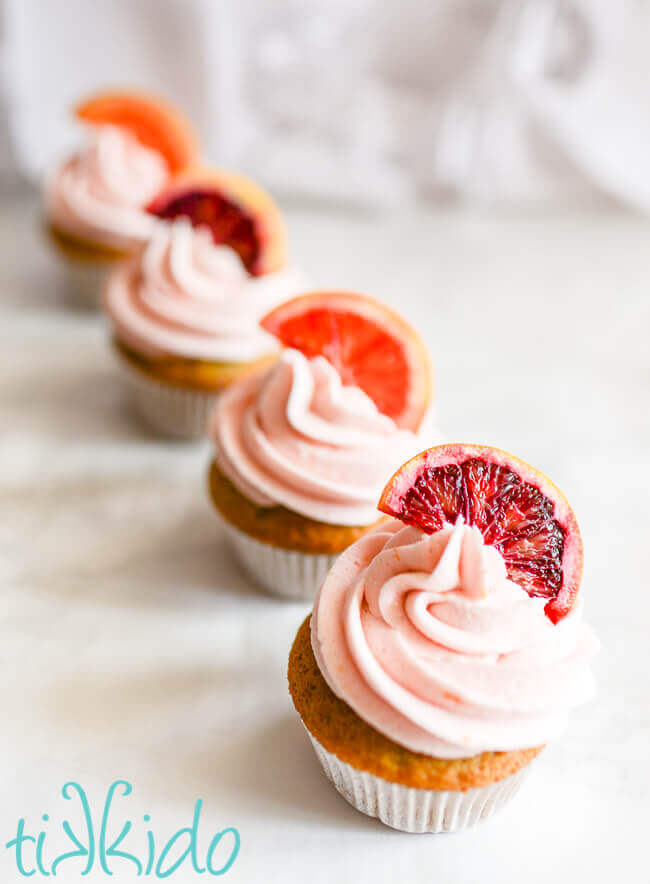 Blood orange icing would be amazing on chocolate cupcakes too, don't you think?