Printer-friendly version
Chocolate Explosion cupcakes are decadent, delicious, and the ultimate chocolate treat to make for a serious chocolate lover.  It's also a great way to use up leftover fun-sized Halloween candy!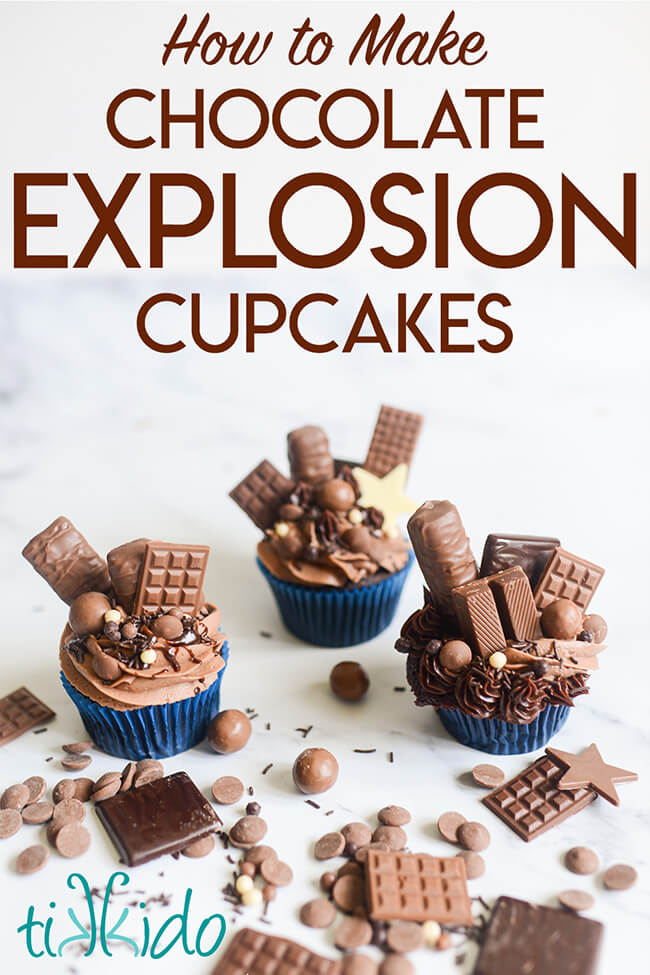 It's time once again for the Taste Creations Blog Hop, and our theme this month is CHOCOLATE.  
Have you seen Chocolate Explosion cakes?  I love this trend in cake decorating.  It's controlled sugar chaos, over-the-top decadent fun, and really easy to do.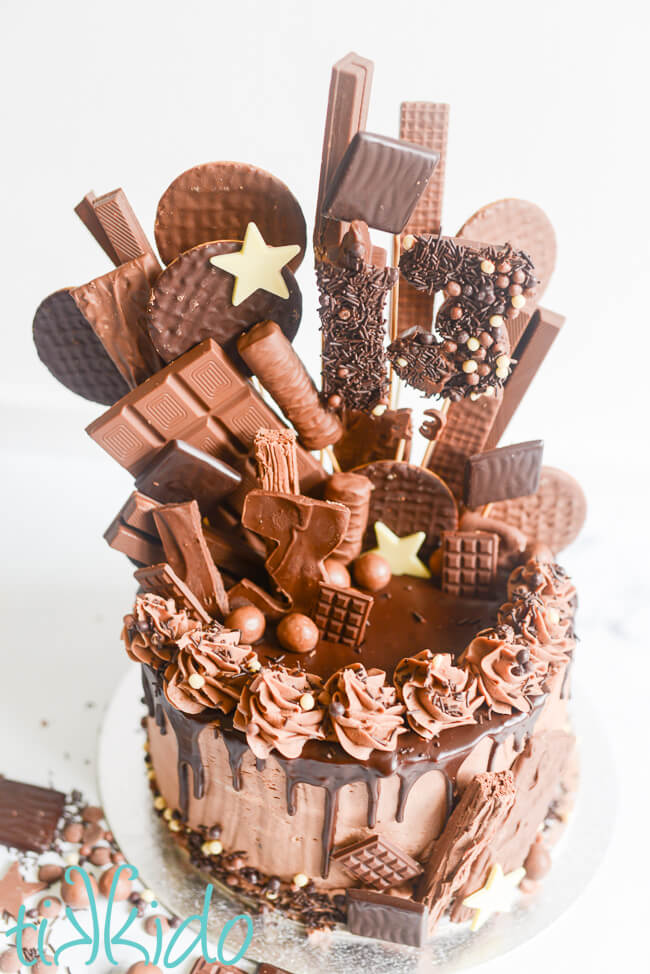 I made this chocolate explosion cake for my daughter's friend's birthday party (the only guidance she gave me was "chocolate," so she got CHOCOLATE!), and I had leftover decorating materials, so I decided that I had to make a miniature, cupcake version of this chocolate behemoth.  
How to Make Chocolate Explosion Cupcakes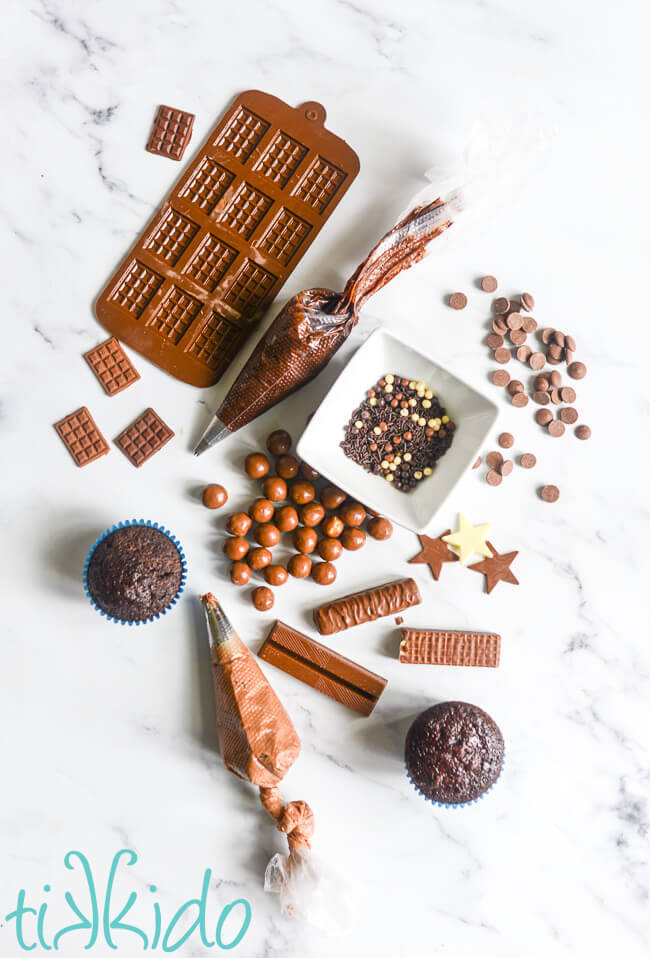 Materials for Decorating Chocolate Explosion Cupcakes
Feel free to improvise, of course, but to make chocolate explosion cupcakes I used: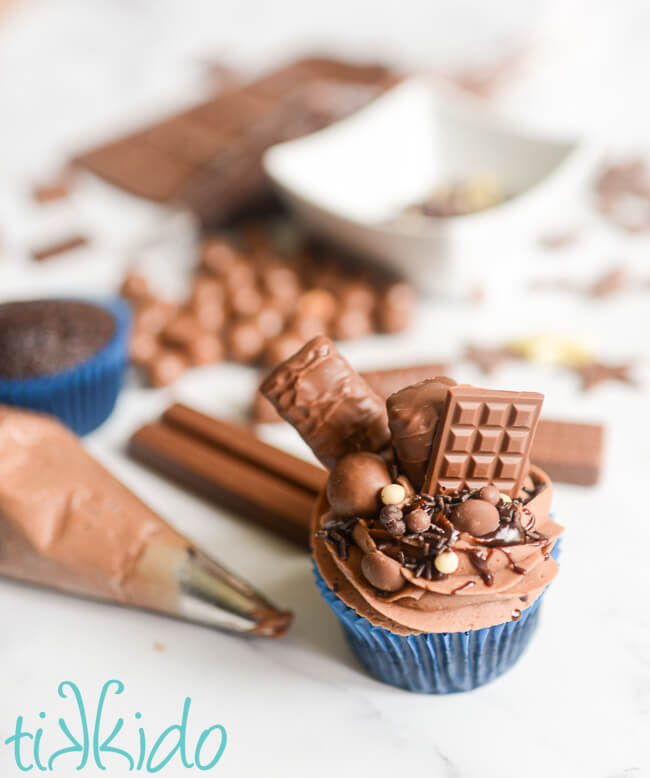 Decorating chocolate explosion cupcakes couldn't be easier.  The video tutorial shows all of the steps, but it really is as easy as topping a chocolate cupcake with a swirl of chocolate icing, poking a bunch of small chocolate candies in the fresh frosting, and sprinkling liberally with chocolate sprinkles.
On big chocolate explosion cakes, I love it when an entire candy bar is part of the topper, and I wanted to get that same kind of look for my cupcake version, but didn't find any suitable candies I could buy.  I did find these absolutely perfect tiny chocolate bar molds, though!  I just melted some chocolate melts, filled the chocolate mold, let it cool, and popped out the perfect chocolate embellishments for my cupcakes.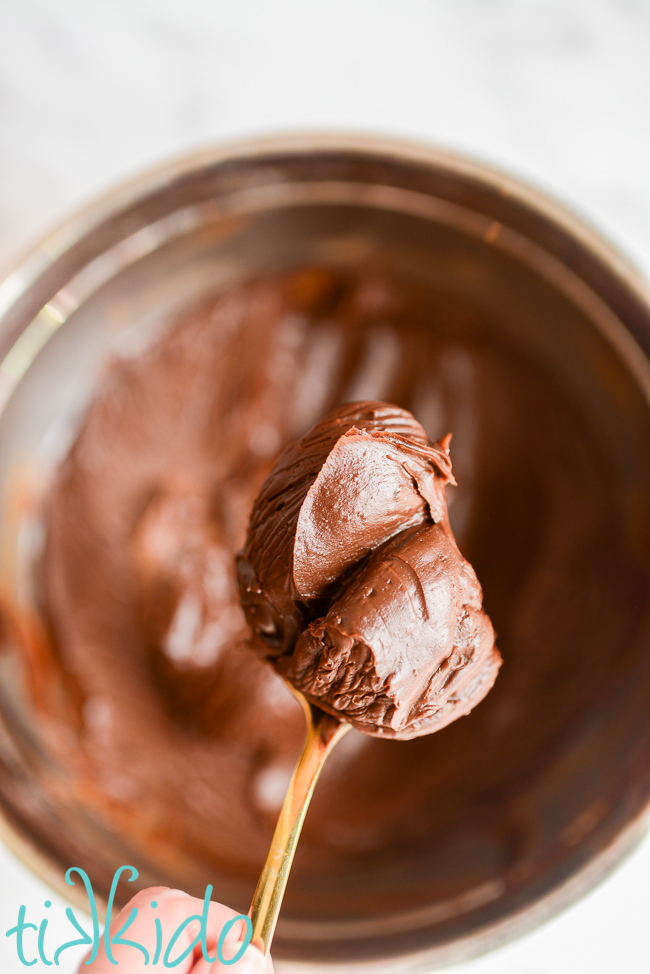 I had leftover ganache from making the drip on the chocolate explosion cake.  When it cools to room temperature, it hardens into a smooth, pipeable ganache.   I loaded up a piping bag with a small star tip, cut out a well in the center of my chocolate cupcakes, and made a surprise ganache filling in the center of each cupcake.  That's what's in the darker of the two piping bags in the video tutorial.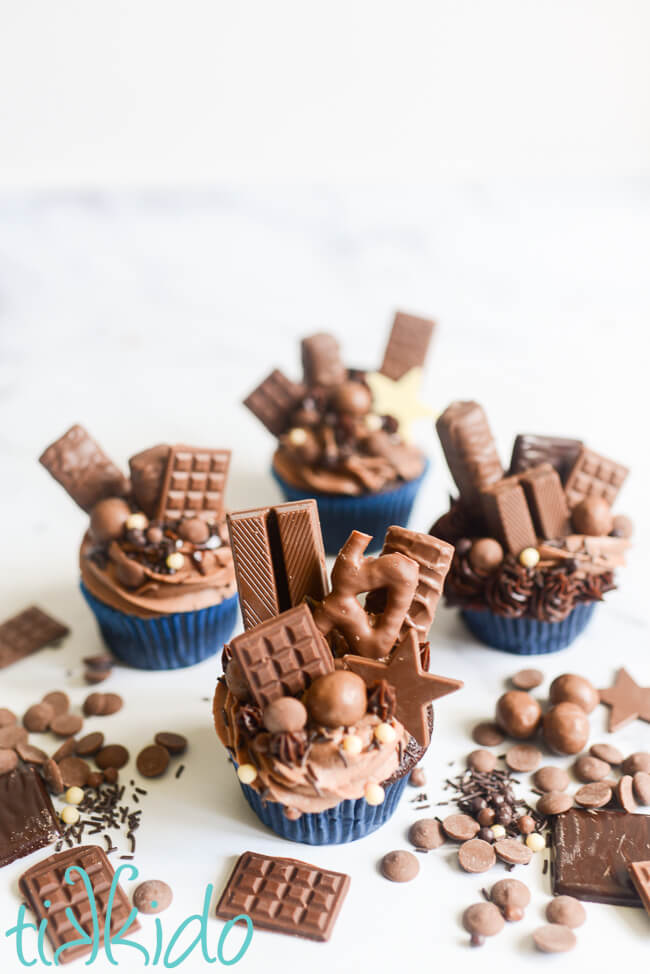 I also piped small stars and swirls of the ganache on some of the cupcakes as decorations, filling in space between the candies.  If you're not a fan of buttercream frosting, you can certainly use ganache to frost the entire cupcake.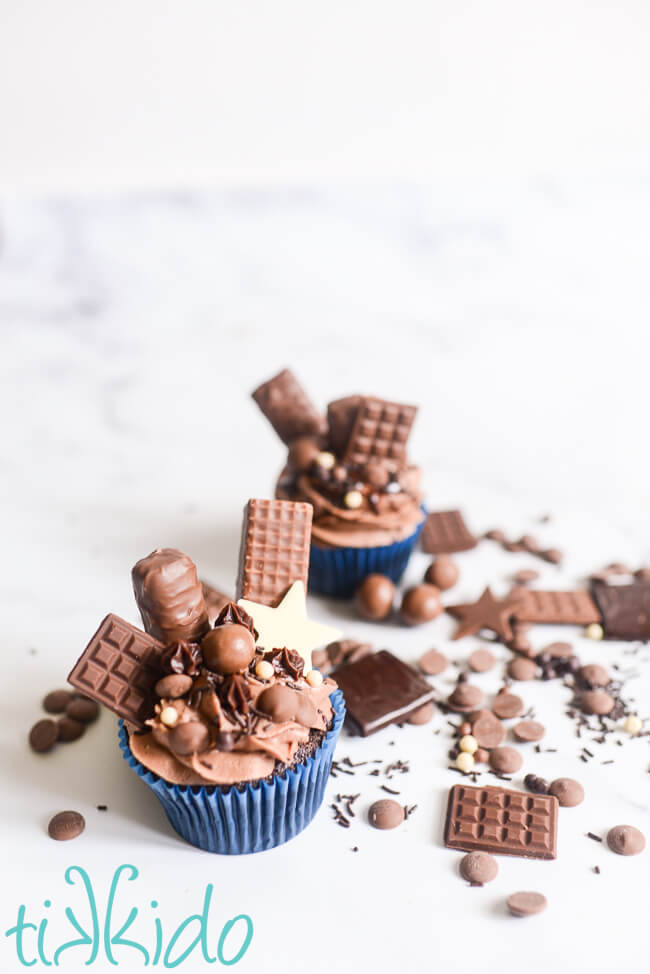 Now that's a lot of chocolate in a teeny tiny package!   We all have at least one chocolate-loving friend or family member who would go nuts for these.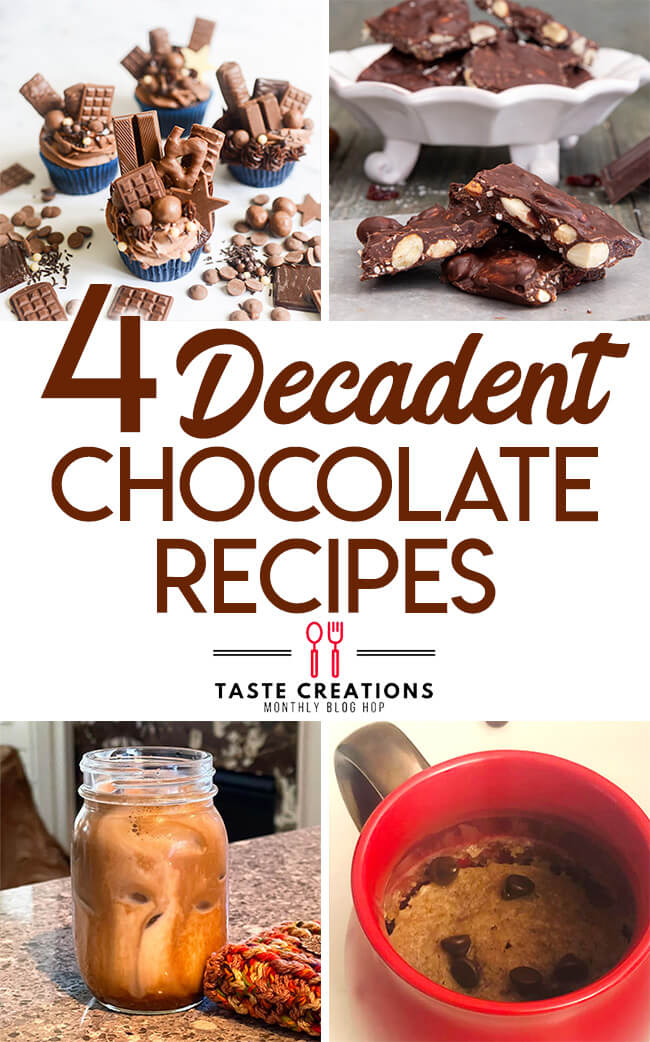 Other Chocolate Recipes from the Taste Creations Blog Hop:
Be sure to check out the other amazing chocolate recipes from my blogger friends in the Taste Creations Blog Hop:
Bread and Sweets:  Chocolate Almond Bark
Our Good Life: Mocha Vietnamese Coffee
Mom Home Guide: Chocolate Chip Mug Cake
Other Chocolate Recipes You Might Like: