Printer-friendly version
These 15 fabulous Christmas caramel recipes will be the hit of your Christmas treats tray!  Whether you're a first time caramel maker or a seasoned expert, you'll find lots of tempting homemade caramel candies, tips, tricks, and candy making techniques in this roundup.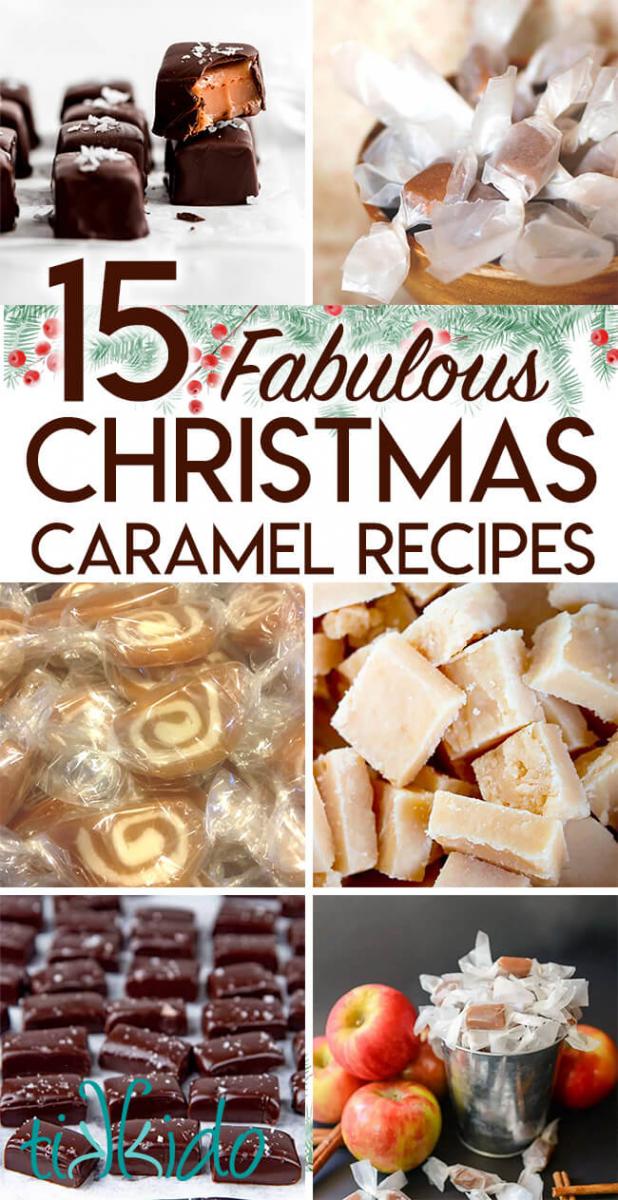 Christmas Caramels to Make this Holiday Season:
Maple Caramels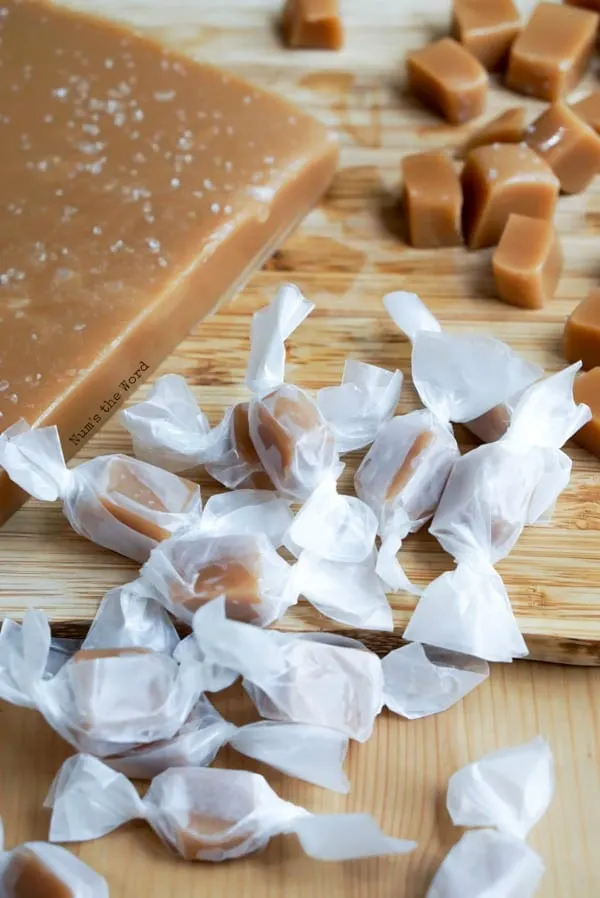 This homemade caramel recipe from Num's the Word combines two of my favorite flavors:  maple and caramel.  They tested a number of different techniques and ingredients to come up with the ultimate maple caramel recipe!
Apple Cider Caramels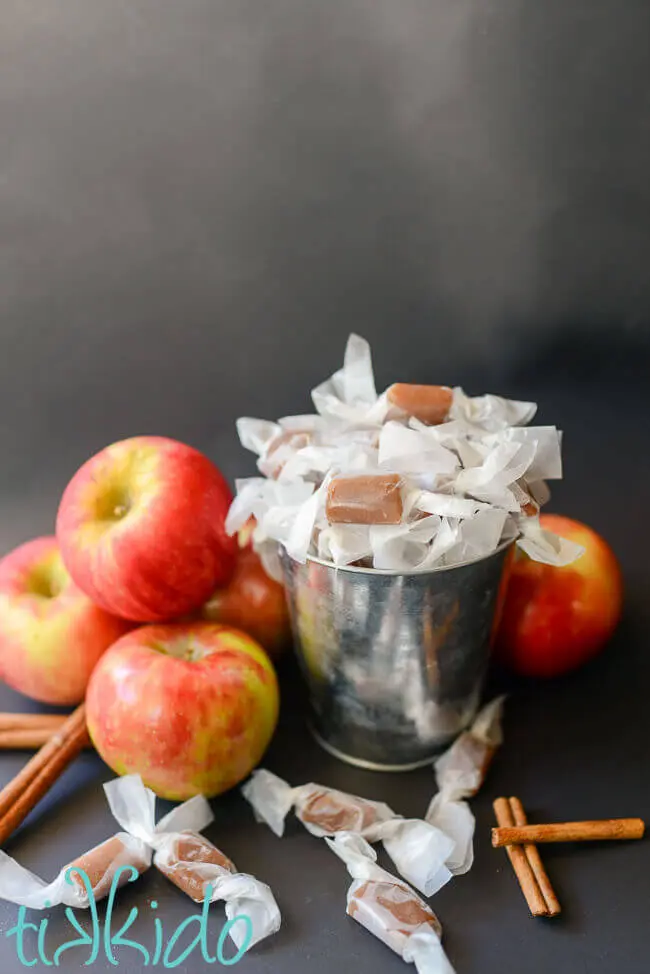 These apple cider caramels are made with real apple cider, so the amazing flavor is 100% natural.  Wrapped in little wax paper squares, these caramels make an amazing homemade Christmas gift anyone would be delighted to receive.
Salted Caramels Recipe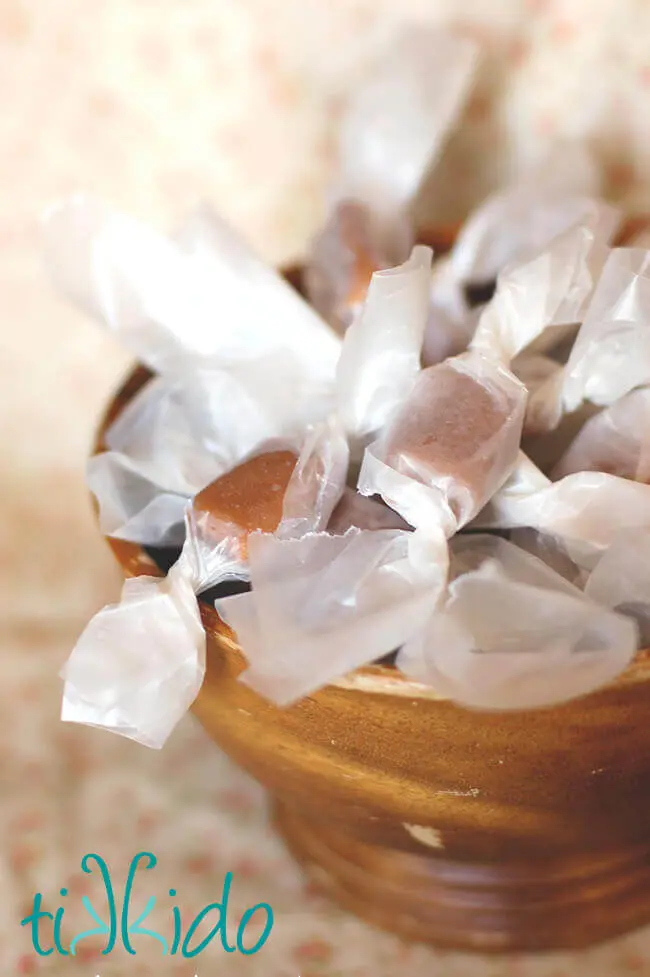 These homemade caramels are topped with sea salt, for the perfect sweet and salty mix of flavors.  I've been making these salted caramels since I got this recipe from Mrs. Bell, by 7th grade science teacher (that's decades, people--decades).  Nothing beats this classic recipe made with heavy cream, butter, and sugar.  Use light corn syrup in this recipe, because if you use dark corn syrup, you won't be able to tell when the sugar reaches the perfect deep golden color before you add the butter mixture.
Soft Caramels Made with Evaporated Milk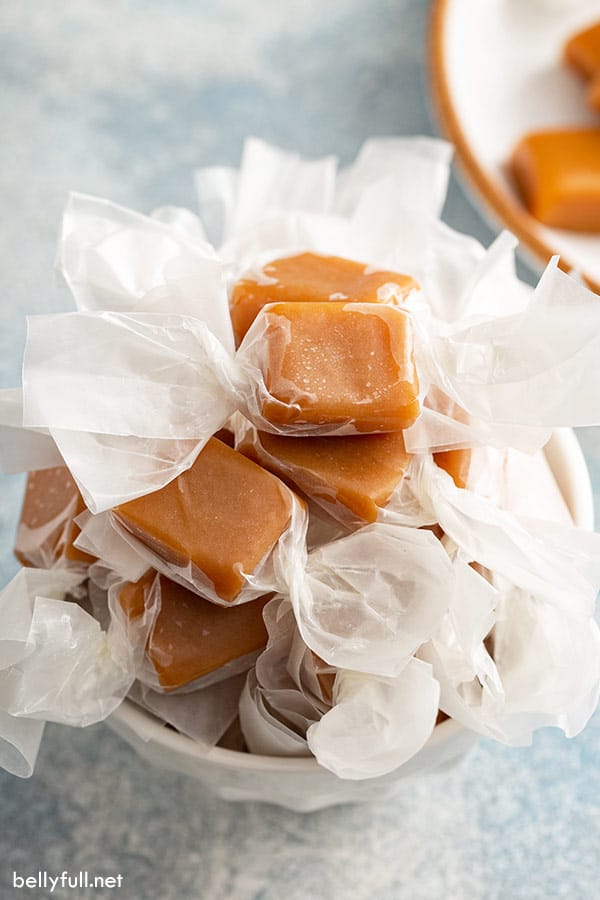 These melt in your mouth caramels are made with evaporated milk the caramel cooks to the soft ball stage to ensure that you can make the perfect, soft caramel.  Get all the details from Belly Full and make a large batch of this great recipe!  You might need to make a second batch if you want any to share.
Bacon Fat Caramels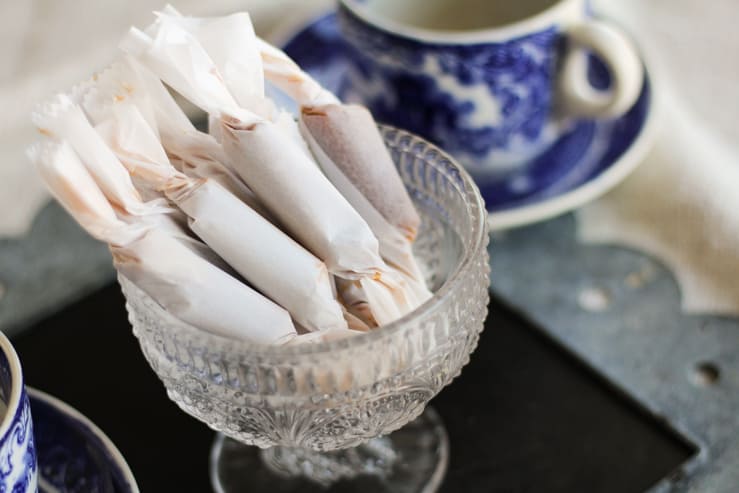 Bacon fat caramels are made with bacon fat in addition to all of the other classic caramel ingredients.  The bacon fat adds an extra layer of flavor without making the caramels taste like bacon.  A bit of savory umami added to already amazing homemade candies.  Plus, you get to be thrifty and use up saved bacon grease rather than just throwing it away. Now that's my kind of candy! I love how these caramels are wrapped in parchment paper instead of the more typical pieces of wax paper, too; it adds an extra special vintage look to this delicious treat.   Get the recipe from Urban Cowgirl Life.
Chocolate Caramels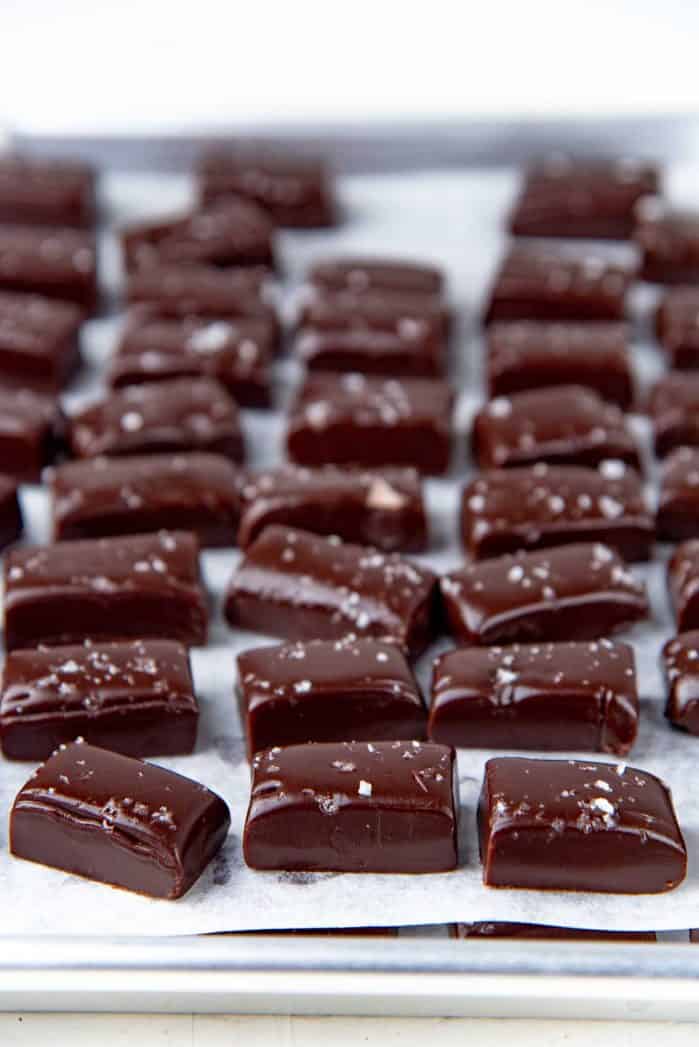 This chocolate caramel recipe from The Flavor Bender combines two of my favorite things; you just can't go wrong with chocolate and caramel!  Sprinkle some sea salt crystals on top of the chocolate caramels to finish off these yummy caramels. 
Microwave Caramels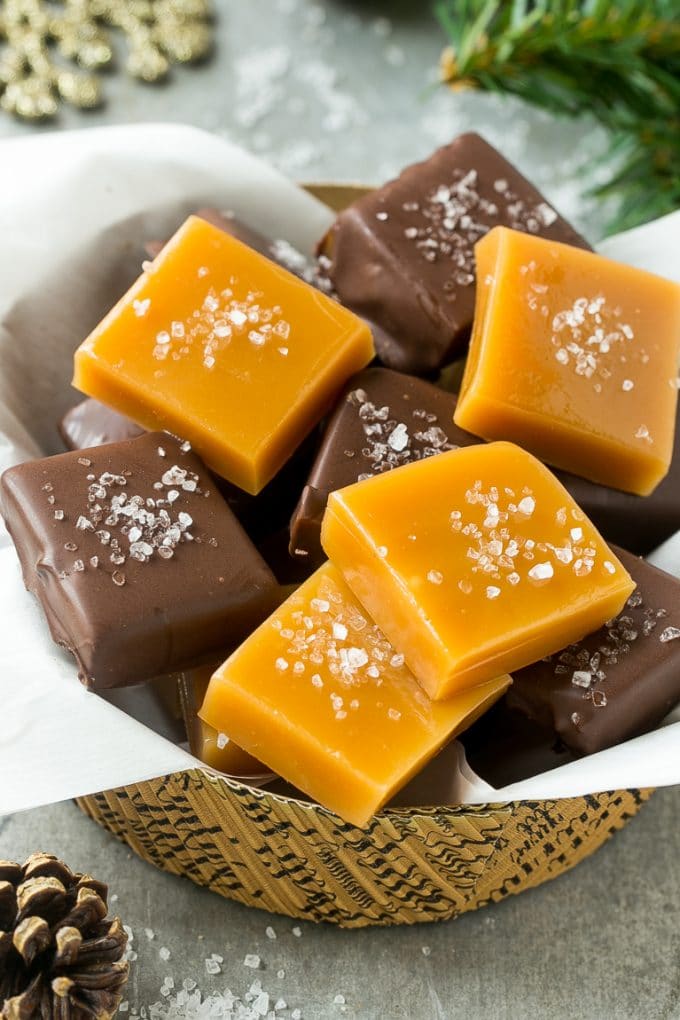 These microwave caramels from Dinner at the Zoo get complexity of flavor from a mixture of regular white sugar and brown sugar.  The ingredient list is simple, and the technique couldn't be easier.  The hardest part of making these caramels might be waiting for them to cool down enough to eat them!
Honey Caramels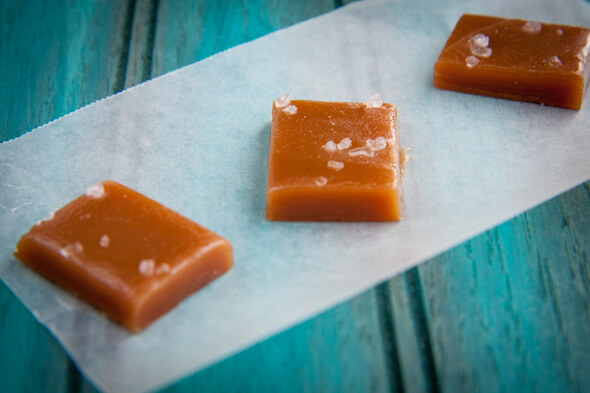 Sugar and honey gets combined over medium heat and cooked to a firm ball stage to make these amazing, chewy honey caramels.  Get the recipe from Waxing Kara.
Cinnamon Caramels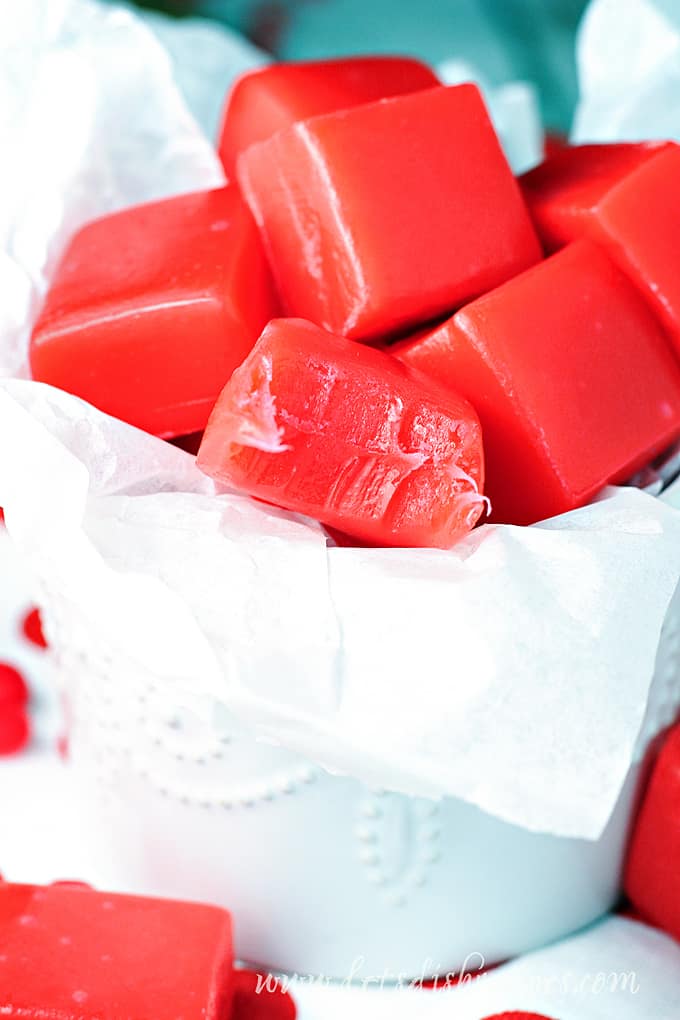 These cinnamon caramels from Let's Dish Recipes are such a fun twist on normal caramels!  The caramel mixture is flavored with cinnamon oil, given its bright red color with food coloring, and is cooked to soft-ball stage to make amazing, soft, chewy cinnamon caramels.  They make the perfect Christmas caramels!
Peanut Butter Caramels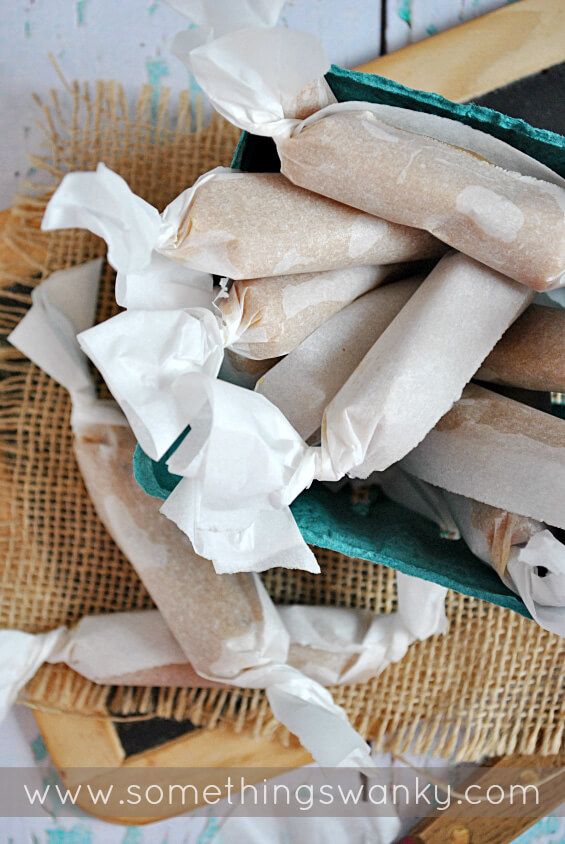 I have an absolutely amazing recipe for a homemade peanut butter caramel sauce recipe, so as soon as I saw this recipe for Peanut Butter Caramels from Something Swanky after last Christmas, I knew I HAD to give them a try this year.  With only three ingredients and with no special equipment needed to make them, this may be my favorite homemade caramel candy recipe yet!  You don't want to miss it.
Salted Chocolate Covered Caramels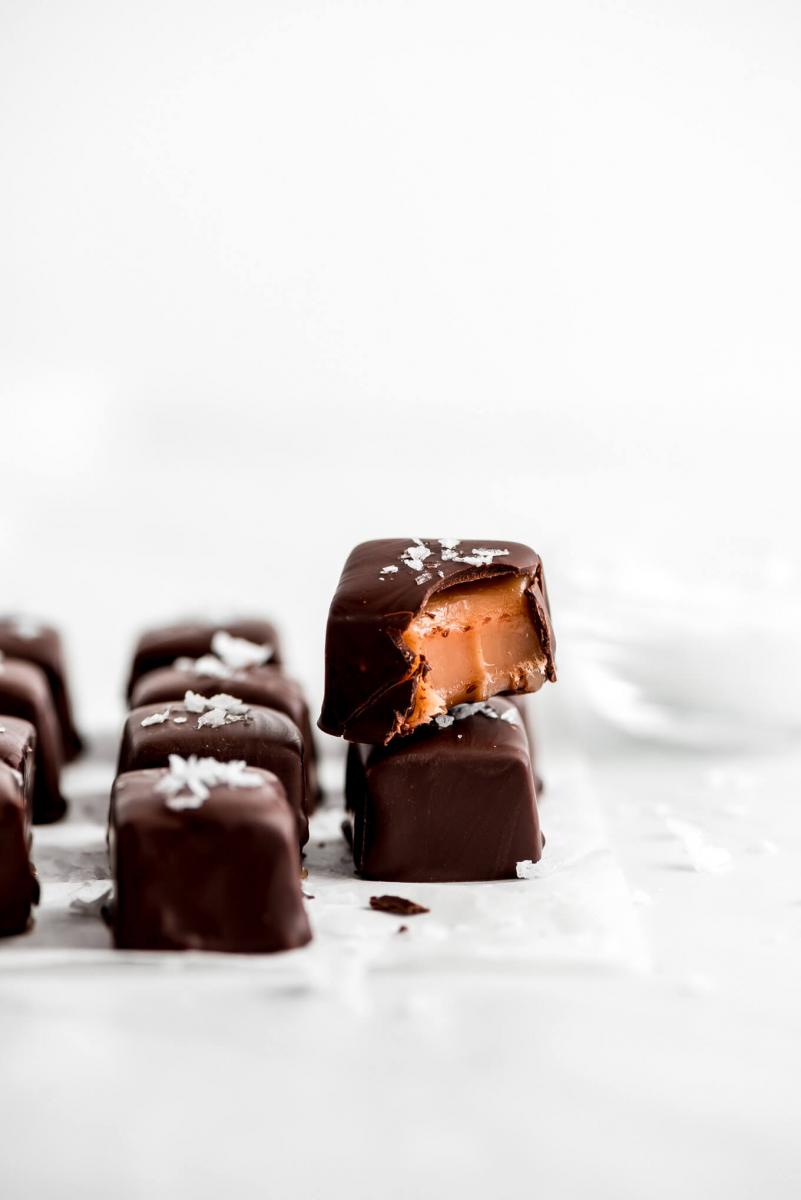 Homemade soft caramels get even better when covered in dark chocolate or milk chocolate!  And then when topped with a few flakes of sea salt?  Swoon!  Get the recipe and tutorial from Garnish and Glaze.
Old Fashioned Austrian Caramel Candies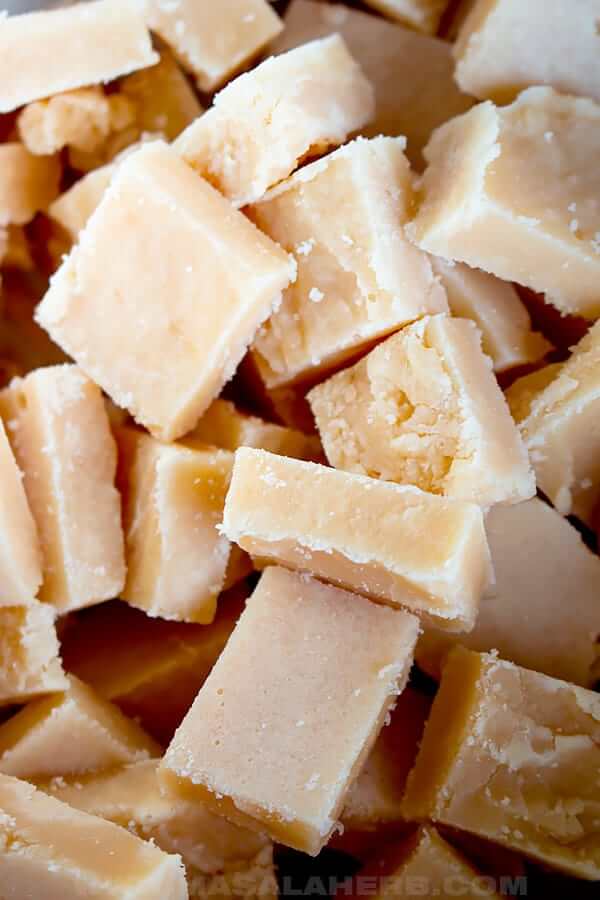 Most of the recipes in this roundup make the classic chewy caramels, but this old fashioned caramel recipe from Masala Herb makes a firmer type of caramel candy, almost like a praline or Scottish tablet candy.  There are only two ingredients in this recipe--milk and sugar--and you don't even need a candy thermometer! 
Homemade Caramel Cremes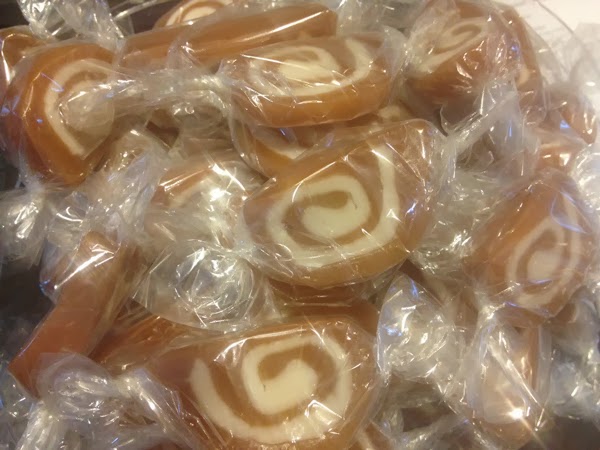 I used to LOVE Caramel Cremes (and Cow Tail caramels) when I was a kid!  They were probably my favorite candy.  There's just something about that soft, buttery caramel, and the swirl of soft vanilla nougat...  yum!  I've never tried making them myself, but I certainly will now that I have this recipe from Alaiyna B!
Chocolate Turtles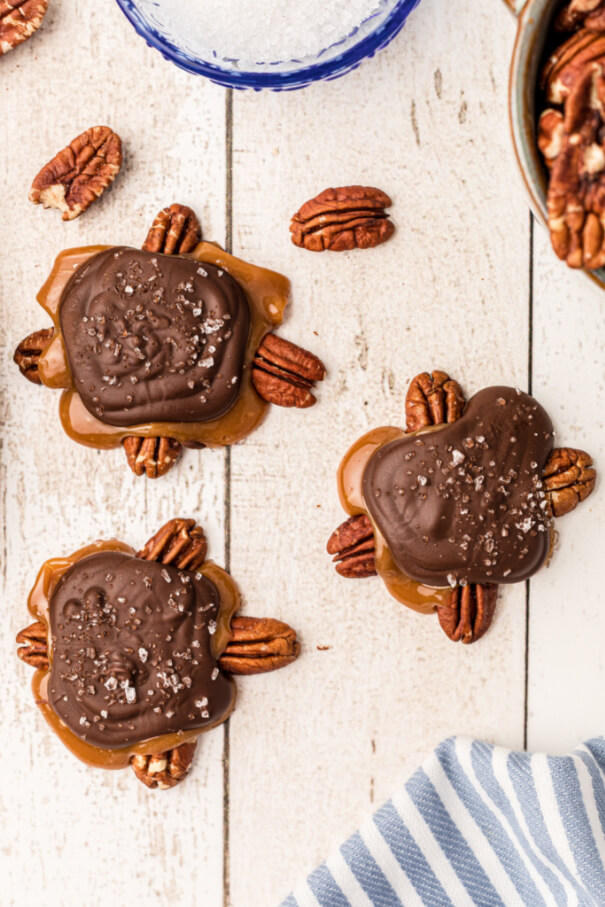 Turtles are one of the most classic Christmas caramel recipes around!  The combination of caramel, pecan, and chocolate is heavenly, and they're quite easy to make, even if you've never made homemade candy before.  Get the recipe and instructions from The Cagle Diaries.
Rollo Pecan Bites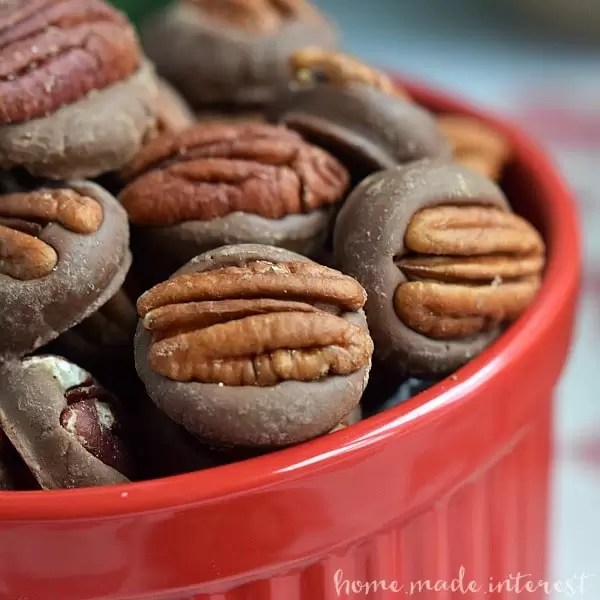 Get all the flavors of turtles with this even easier recipe for Rollo Pecan Bites from Homemade Interest!  What a perfect, easy, fast treat to make for family, friends and neighbors.
Other Candy Recipe Roundups You Might Like: