Printer-friendly version
Rhubarb cobbler is an easy, incredibly delicious dessert that just tastes like summer to me.   You can make this cobbler with any fruit, of course, but rhubarb cobbler is my absolute favorite.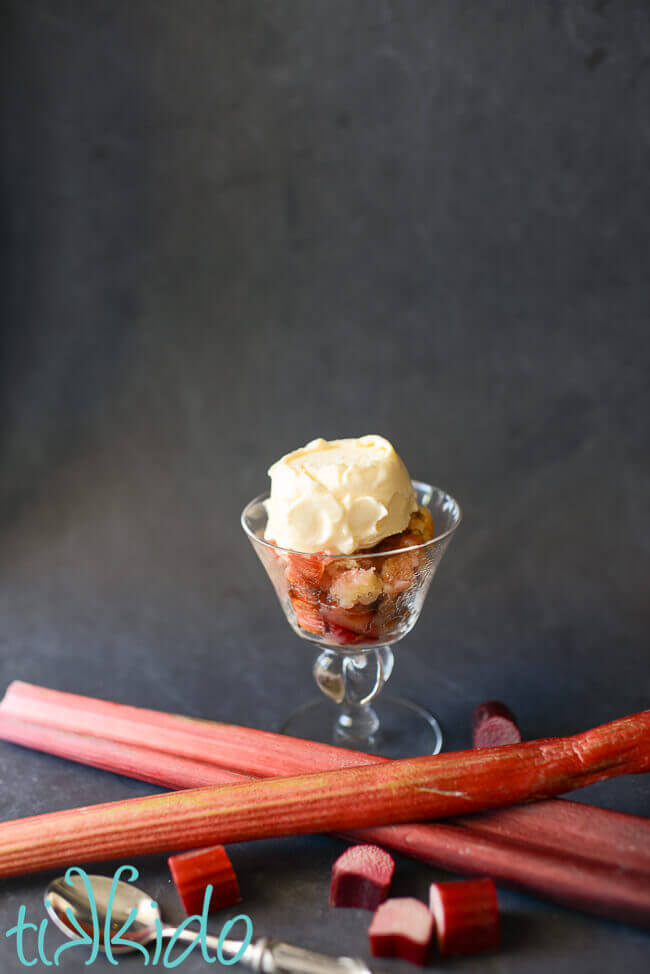 I love fruit desserts, and especially tart fruit desserts, and extra especially rhubarb desserts.  Ok, so rhubarb is technically a vegetable.  That's not going to stop me from putting it in a cobbler!  I LOVE the stuff!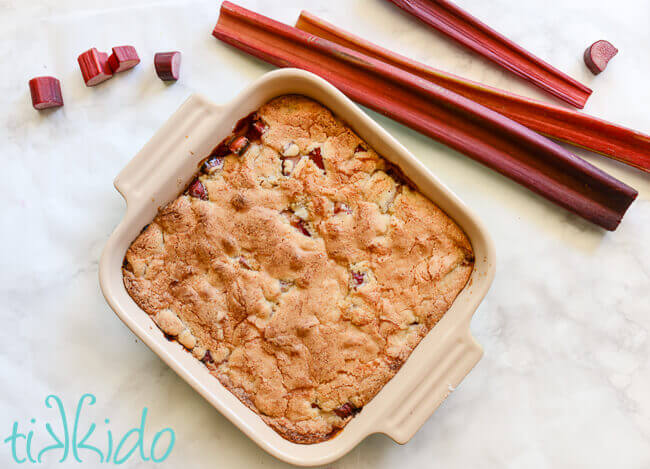 And as much as I adore rhubarb pie, cobbler is way easier and faster to make.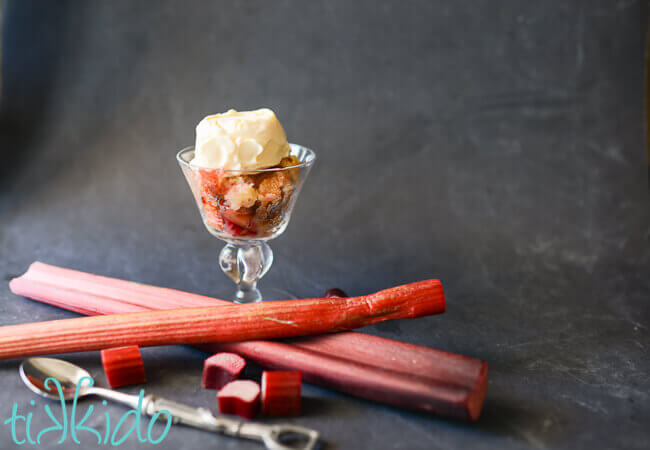 Rhubarb won't be around in the stores much longer, so grab it while you still can!  It freezes very nicely, so you can keep a stash for all your emergency rhubarb needs any time of year.  Yes, rhubarb emergencies are a thing.  I'll go to the grave defending that statement.
Rhubarb Cobbler Recipe
All of the details of this recipe, including process photos are in the blog post, but If you're looking for a free, one page, printable version of the recipe, scroll to the bottom of the page.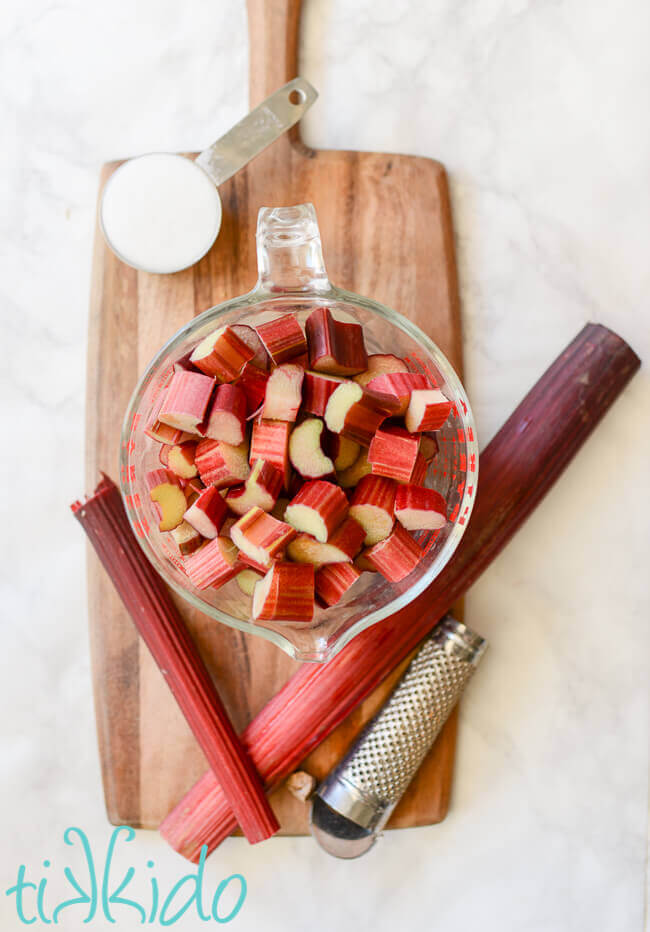 Rhubarb Cobbler Filling:
4 cups sliced rhubarb
1/3 cup sugar
1/4 teaspoon nutmeg (freshly grated makes a huge difference!)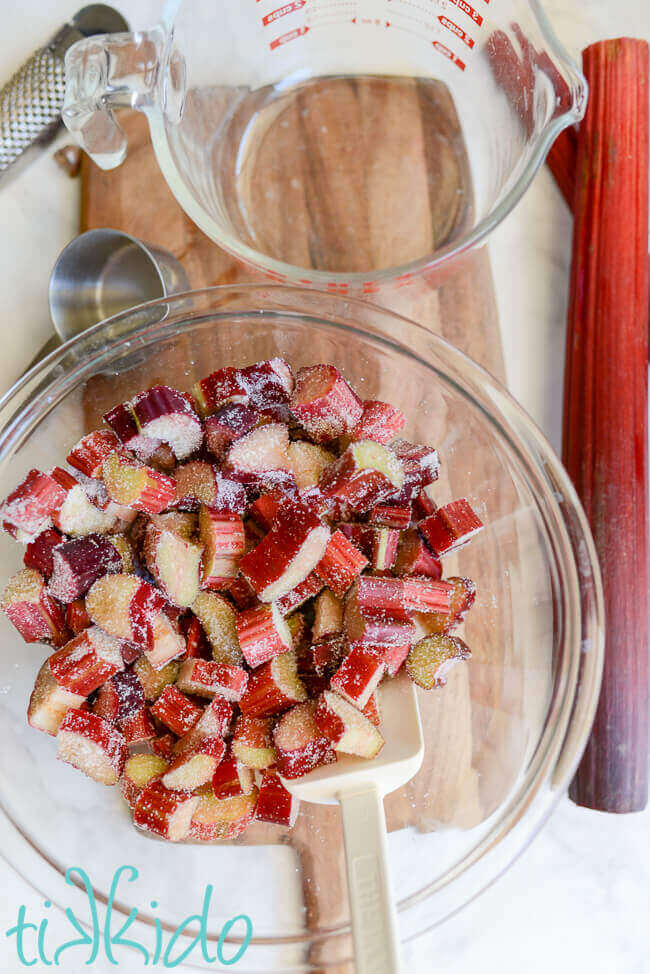 Combine filling ingredients in a bowl and set aside.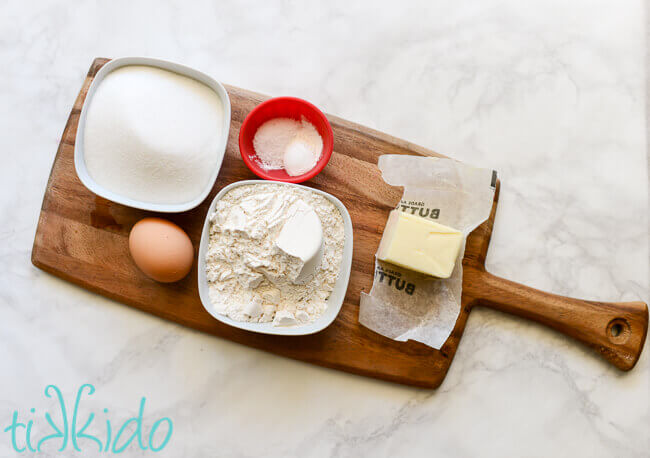 Rhubarb Cobbler Topping Ingredients:
1 cup sugar
1 cup flour
1 egg, beaten
1 teaspoon baking powder
1 teaspoon salt
1/3 cup cold butter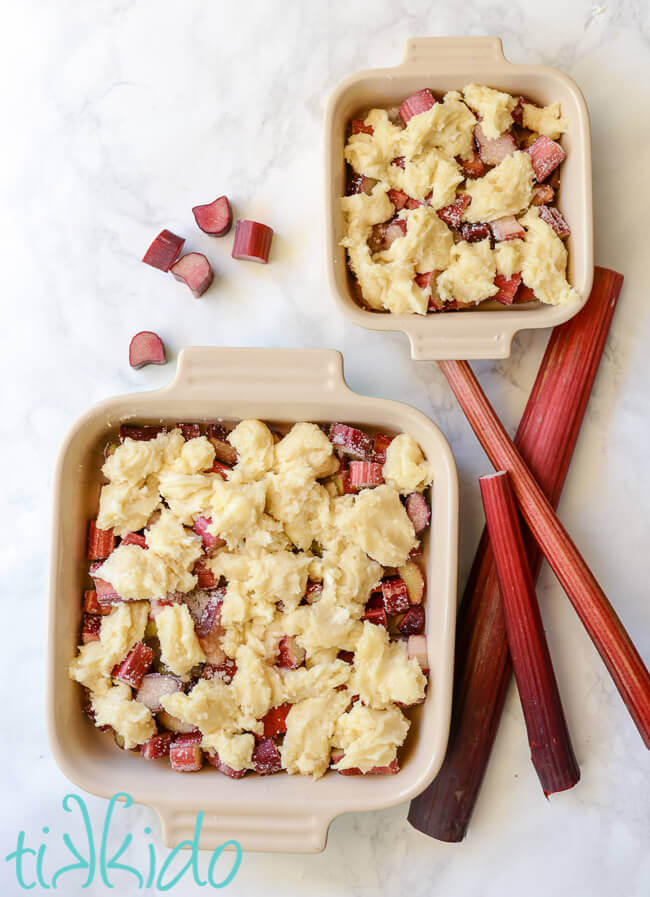 Mix dry ingredients together, then cut in the cold butter (use a pastry cutter, or just two knives).  Mix in the beaten egg to form a thick dough.  If the dough is still too dry to hold together, add a few teaspoons of water at a time until it comes together.
Drop bits of the cobbler dough on top of the fruit filling covering the bottom of the baking dish.  Bake at 375 degrees Fahrenheit for 35-40 minutes.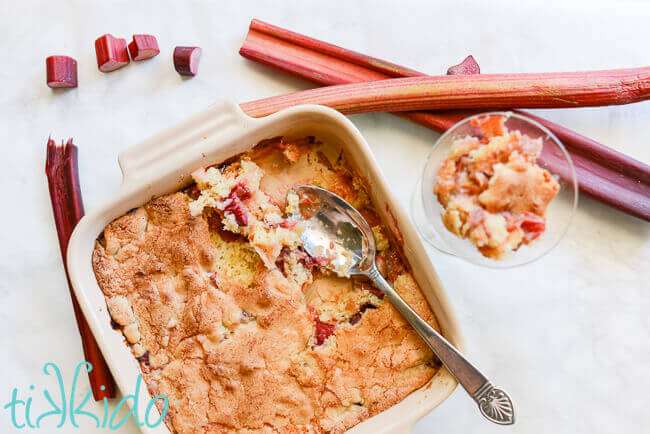 Let me note that this recipe calls for baking in an 11x7 pan, and I don't have one of those, so I improvised with the baking dishes I had, and made one larger and one smaller cobbler with this recipe.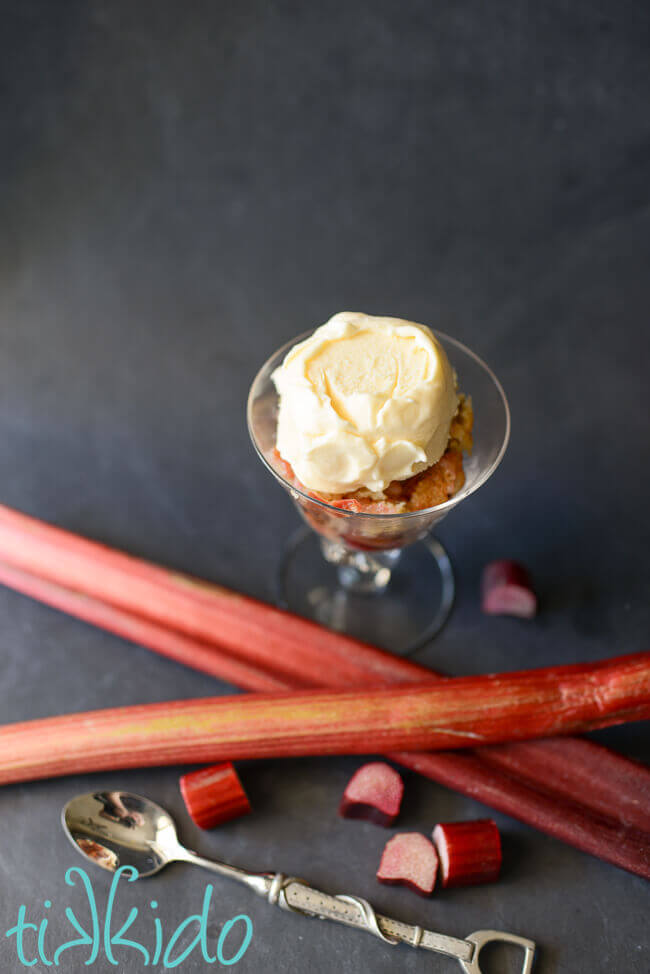 This stuff is absolutely magical.  The sweet dough topping paired with the tart fruit--especially warm from the oven and topped with vanilla ice cream--is the stuff of summertime dreams.  
What's your favorite rhubarb recipe?  Post a link below so I can find some new and wonderful rhubarb recipes to add to my collection!
Printable, One Page Rhubarb Cobbler Recipe:
Want a one page, printable, PDF version of this rhubarb cobbler recipe?  Click the image below to print directly or save the recipe to your device.
Other Rhubarb Recipes You Might Like: