Printer-friendly version
Classic lemon bars are an easy to make dessert, full of bright lemon flavor.  This lemon bar recipe is made in a 9x13 pan, so you can feed a crowd, but you can easily cut the recipe in half as well.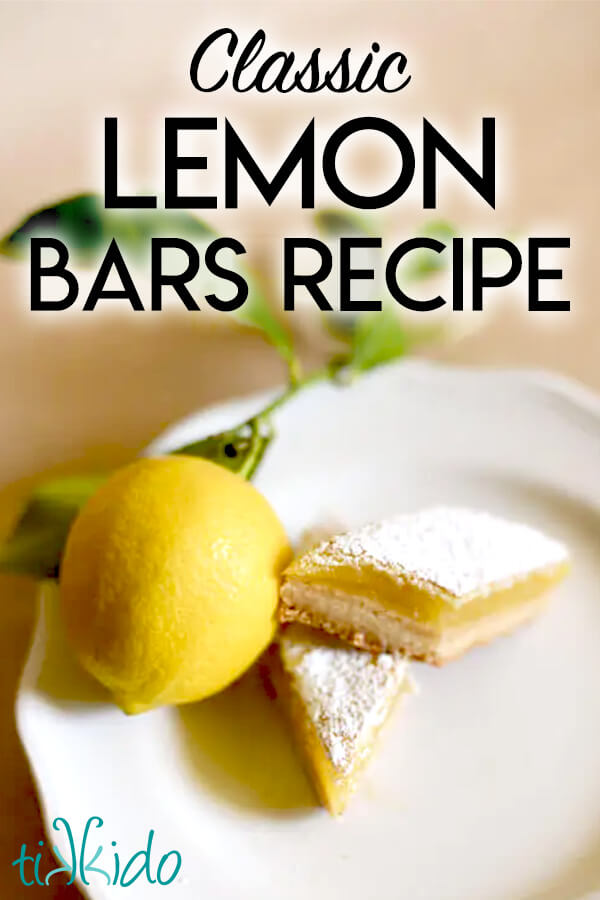 If presented with a choice between a chocolate dessert and a tart fruit dessert, I'd pretty much always choose the fruit.  Especially lemon.  Especially classic lemon bars.  Holy cow, I love these things so much.  The tender shortbread crust, the tangy lemon filling, the light dusting of powdered sugar... pretty much my idea of an ideal dessert!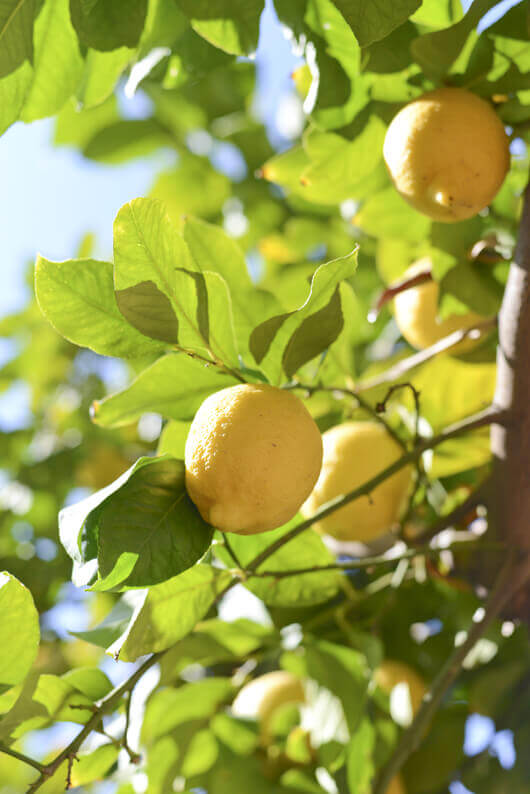 This is the height of citrus season, and our lemon tree always produces a bumper crop.  Thousands of lemons.  Ok, maybe not thousands plural, but probably at least a thousand.  We give away lemons to our neighbors, we make homemade limoncello, lemon curd, frozen lemonade concentrate, lemon tea cake... you get the idea.
Our lemons are big and juicy, too.  Sometimes they look more like grapefruits than lemons, they're so big!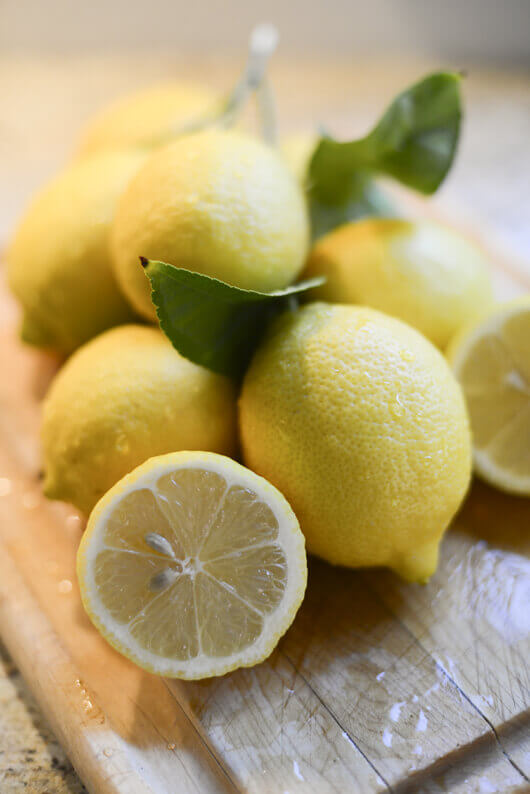 I love pretty much every incarnation of lemon, from the savory, quick, light chicken picatta dinner I make to all manner of desserts.  But I have a special place in my heart for lemon bars.  I think we got this recipe from a Land-o-Lakes recipe book decades ago, but at this point, I can't say for sure.
Lemon Bar Cookie Crust Recipe:
8 ounces (2 sticks) butter, softened
1/2 cup sugar
1/2 t salt
2 cups flour
zest of two lemons
Lemon Bar Filling Ingredients:
6 eggs
3 cups sugar
1 cup freshly squeezed lemon juice
zest of two lemons
1 cup flour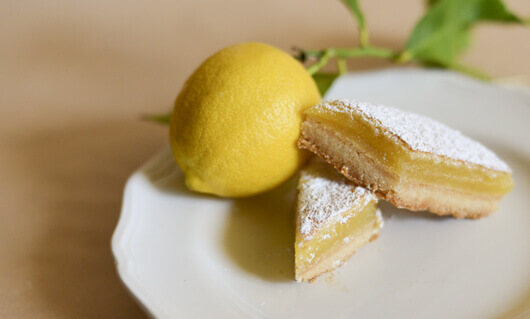 How to Make Lemon Bars:
Preheat oven to 350 degrees Fahrenheit.
Cream the butter and sugar for the crust together until fluffy.  Add the rest of the crust ingredients together, and mix until combined.  Press the dough into the bottom of a 9x13 pan.  To make it easier to remove the lemon bars after baking, I like to line my pan with parchment paper.
Bake the crust for 15 minutes, and let cool while mixing up the lemon bar filling.
Beat eggs and sugar together, then add the lemon juice, zest, and flour.  Mix until any flour lumps are gone.  The filling will be very runny, but don't worry--it sets up beautifully when baked.
Pour the filling over the crust, and bake at 350 for another 30 minutes.
Let cool completely before sprinkling with powdered sugar and cutting, or the powdered sugar will just melt into the top of the lemon bar.  It'll still be delicious, but it won't have that pretty dusting of powdered sugar.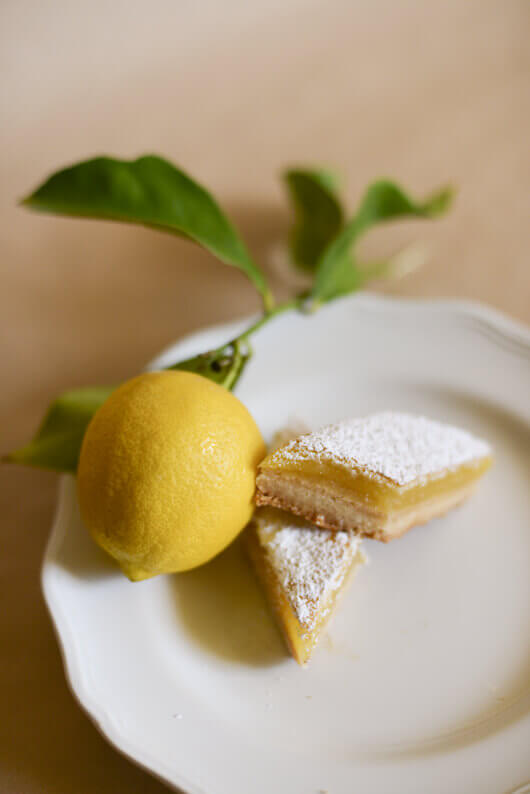 You could halve the recipe and bake in an 8x8 square pan, but why would anyone want to make fewer lemon bars?  That's just silly talk.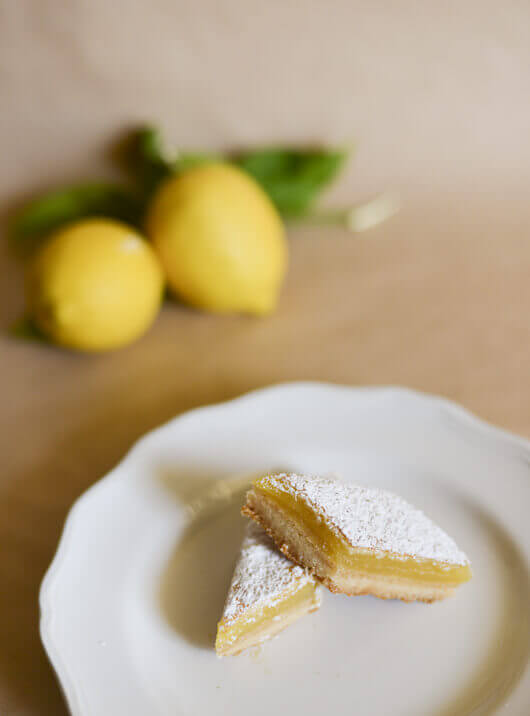 Can you Freeze Lemon Bars?
Yes, you can freeze lemon bars.  They freeze beautifully, in fact!  
To freeze lemon bars, let them cool completely until room temperature.  Do not add the powdered sugar on top of the cooled lemon bars before freezing.
Once they are cool, you can cut them into bars and place them in an airtight container or freezer bag. It's best to separate the bars with parchment paper or wax paper to prevent them from sticking together.
You can also freeze the uncut bars.  It's still important to let the bars cool to room temperature first, but then you can put the whole pan in the freezer.  When the bars are completely frozen, it's easy to pop the entire frozen thing out of the baking pan (especially if you lined the pan with parchment paper), wrap it in cling wrap, and store in the freezer until you're ready to eat the lemon bars.
You can freeze lemon bars for up to 2-3 months. When you're ready to enjoy them, simply take them out of the freezer and let them thaw in the refrigerator for a few hours or on the countertop at room temperature for about an hour.
Dust the defrosted, room-temperature lemon bars with powdered sugar and serve.
Printable Lemon Bars Recipe
Want a one page, printable, PDF version of this classic lemon bar recipe?  Click the image below to print the recipe or download it to your device.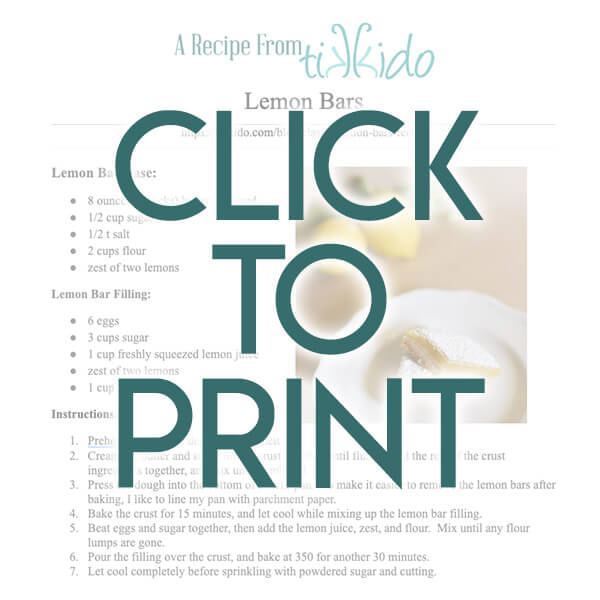 Other Lemon Recipes You Might Like: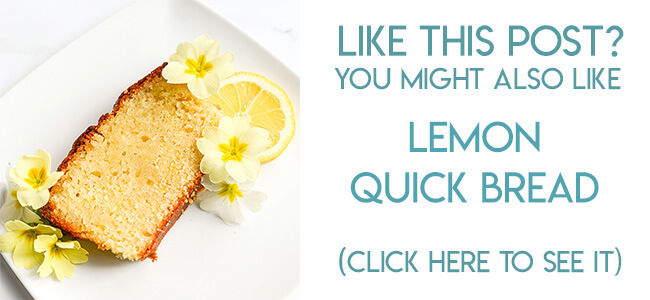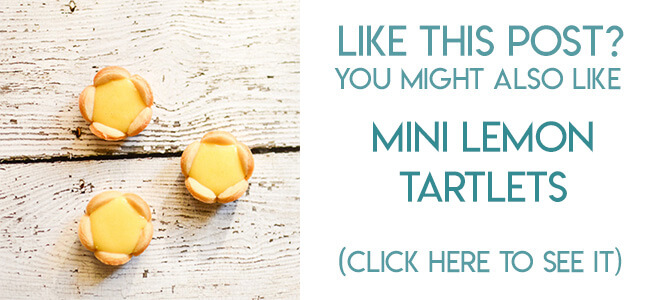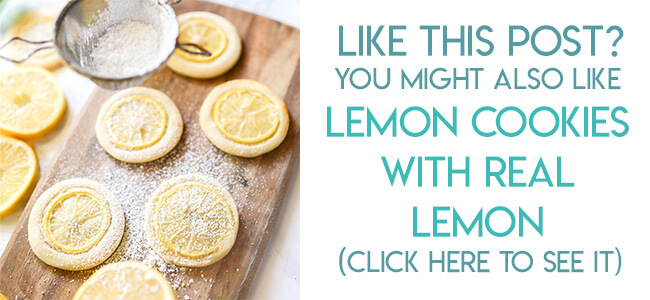 Other Bar Cookie Recipes You Might Like: