Printer-friendly version
Cookies and cream cereal treats are a fun twist on classic Rice Krispie Treats.  This easy cereal treats recipe uses Oreo cereal and Oreo cookies instead of the puffed rice cereal, and the result is a cookies and cream no-bake dessert everyone will love.
I made these Cookies and Cream Cereal Treats for the Taste Creations Blog Hop this month.  Did you know that today, March 7th, is National Cereal Day?  What better excuse than that to whip up some delicious cereal treats for our monthly blog hop.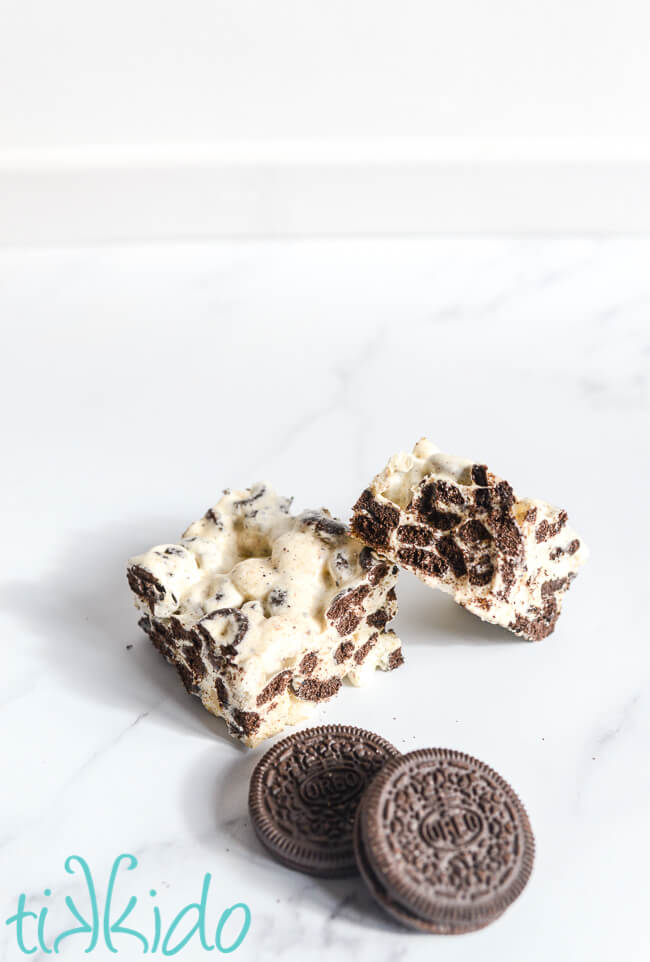 My oldest daughter proclaimed these Oreo cereal treats "dangerously good," and I concur.  They have that soft, gooey marshmallow magic paired with the dark cocoa flavor from the Oreo cereal and Oreo cookies.  It's a really, really good combination.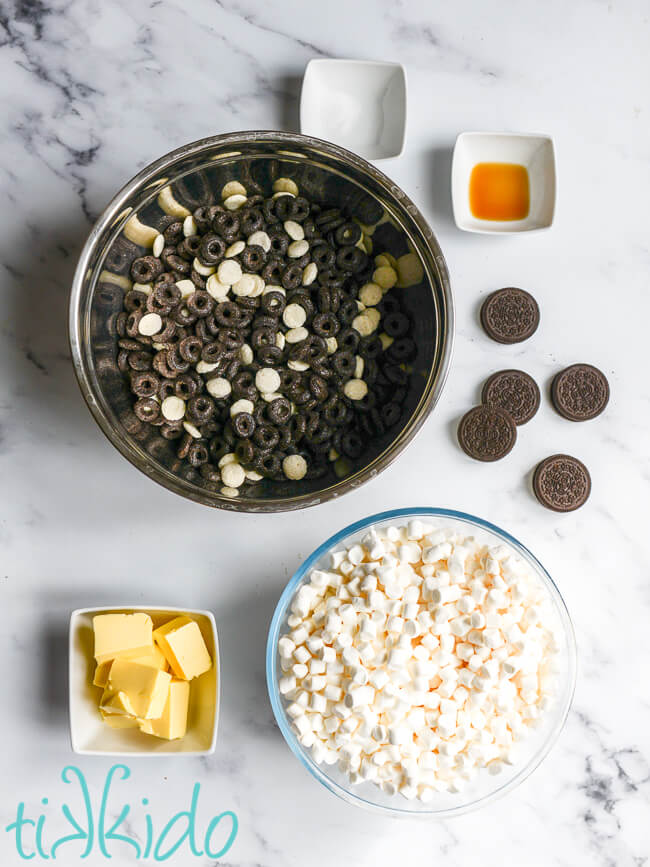 Cookies and Cream Cereal Treats Recipe:
10 ounces Oreo cereal (about 8 1/2 cups if you'd rather measure)
8 Oreo cookies, crushed
one bag of mini marshmallows (16 ounce bag size)
1 1/2 sticks butter (that's 12 Tablespoons of butter, or 6 ounces)
1/4 teaspoon salt
1 teaspoon vanilla extract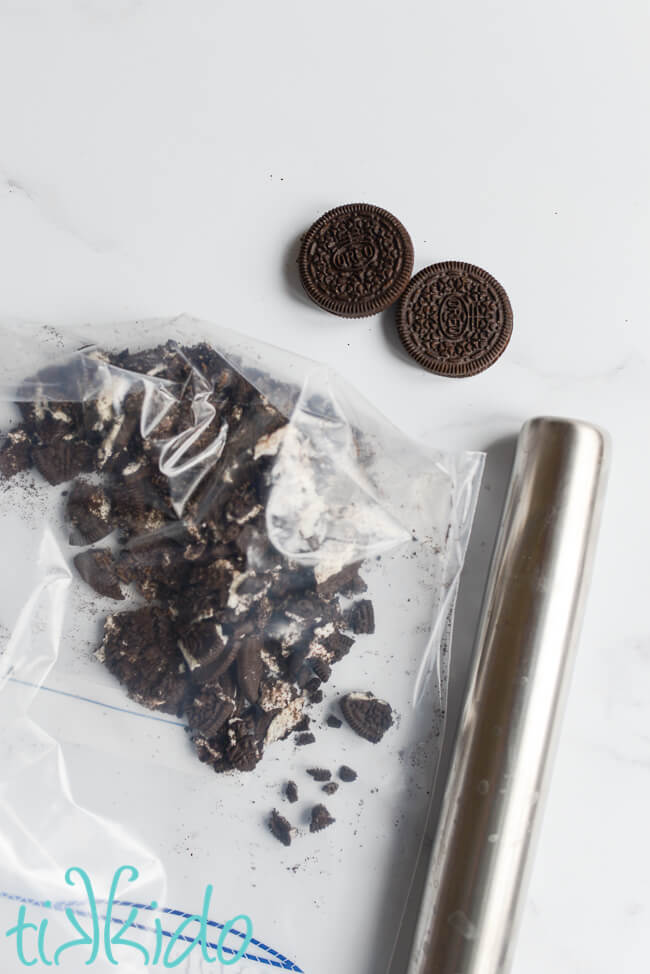 The crushed Oreo cookies are optional, but I liked the extra boost of chocolate flavor they gave the finished cereal treats.  To crush the Oreos, place in a ziplock bag, and smash with a rolling pin or other heavy object.  Leave them in biggish chunks, rather than pulverizing the cookies entirely.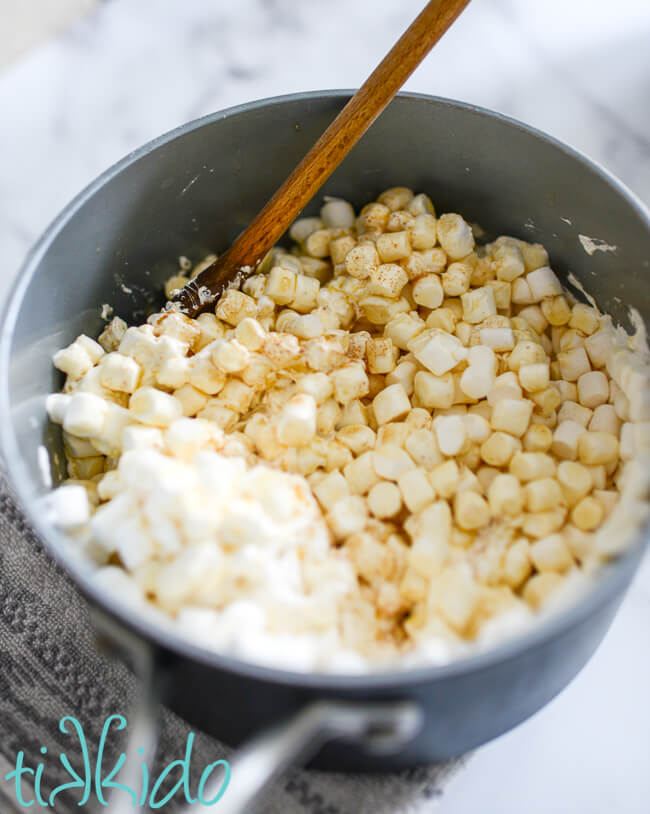 Part of the magic of these amazing cereal treats comes from using browned butter rather than just melted butter, like the classic Rice Krispie Treats recipe calls for.  
In a large saucepan, melt the butter over high heat.  Stir constantly, and keep a close eye on the butter, and cook until it turns a golden brown color.   That's the Maillard reaction you're seeing--the milk proteins in the butter develop an amazing depth of flavor when browned. 
As soon as you have browned butter in your pan, remove from the heat immediately!  Stir in the salt and vanilla and stir to combine.
Add the marshmallows to the butter mixture and use the residual heat to melt the marshmallows.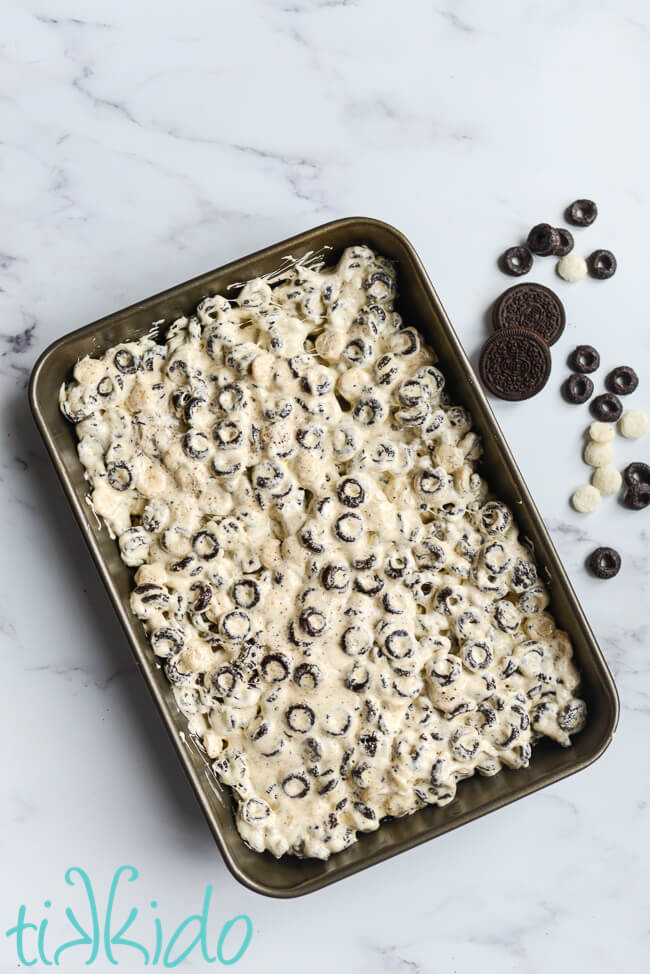 When the marshmallows are melted, pour the mixture over the Oreo cereal and crushed oreos, and mix well to coat all of the dry ingredients.  Press into a 9x13 pan.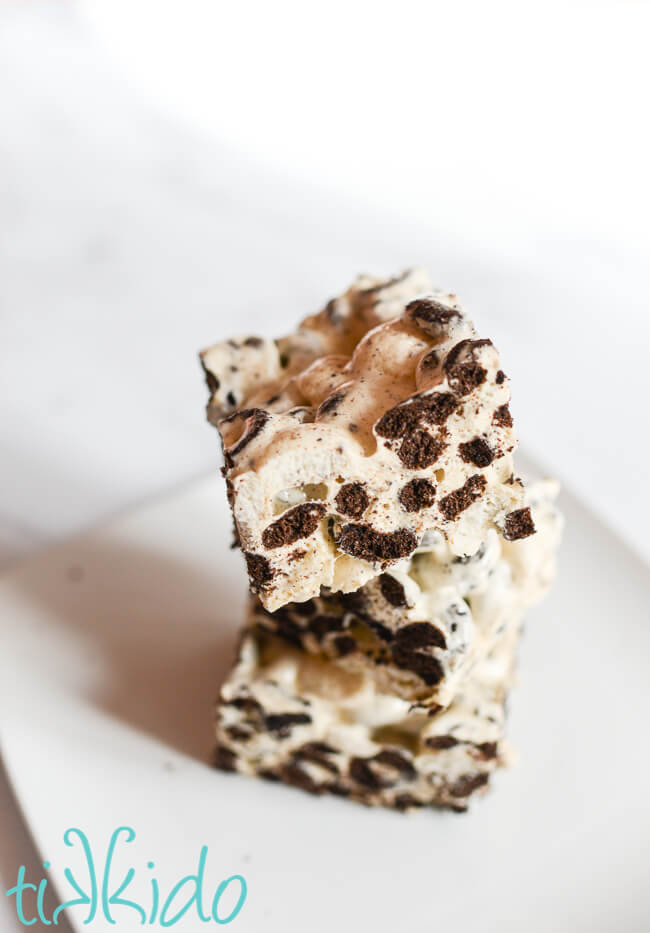 Let cool, then use a sharp knife to cut these Oreo Cereal Treats into delicious, decadent squares.  
Printable Cookies and Cream Cereal Treats Recipe
Want a one page, printable, PDF version of this Oreo cereal treats recipe?  Just click the image below to print directly or download the PDF to your device.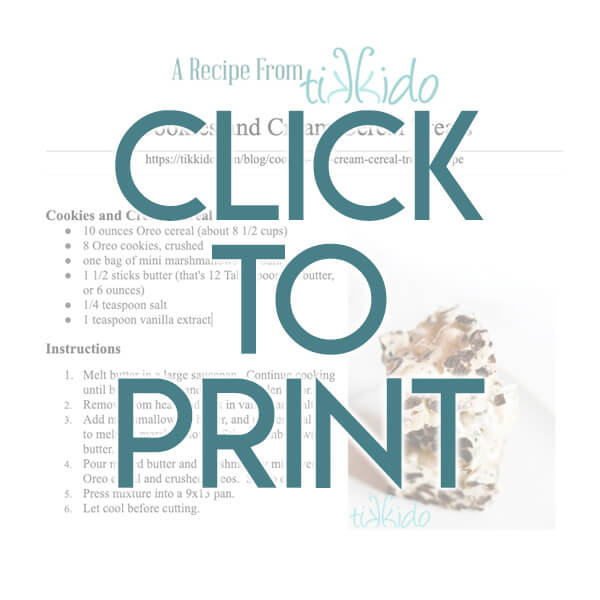 Cereal Treats Recipes from the Taste Creations Blog Hop: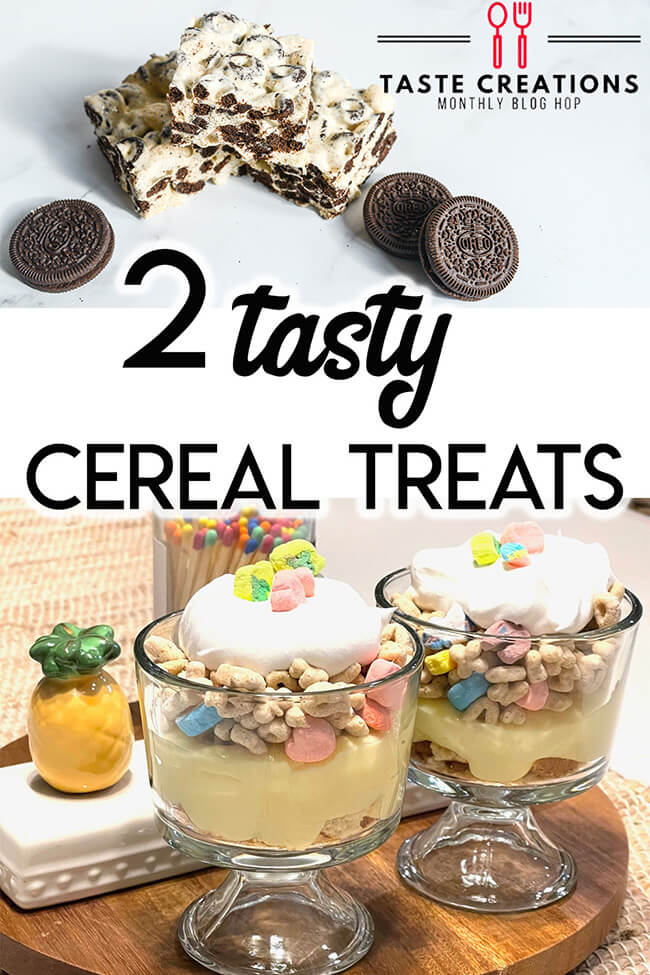 Be sure to check out the adorable, easy Lucky Charms Parfait recipe from Terri at Our Good Life!  What an easy, fun dish to make.  Delicious all year 'round, but this makes an especially quick and easy dessert to make for St. Patrick's day!  (And I'm a sucker for anything that gets served in mini trifle dishes!)
Other Cookies and Cream Recipes You Might Like: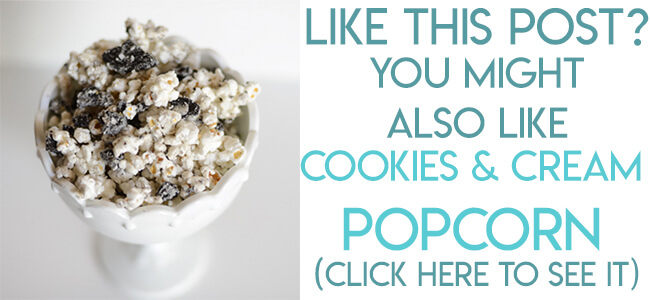 Other Cereal Treats Recipes You Might Like: