Printer-friendly version
Decorate bubbles to make easy, inexpensive party favors that kids absolutely love!  I made these cuzomized bubble favors for my daughter's cotton candy birthday party, but the technique can easily be adapted to fit any party theme.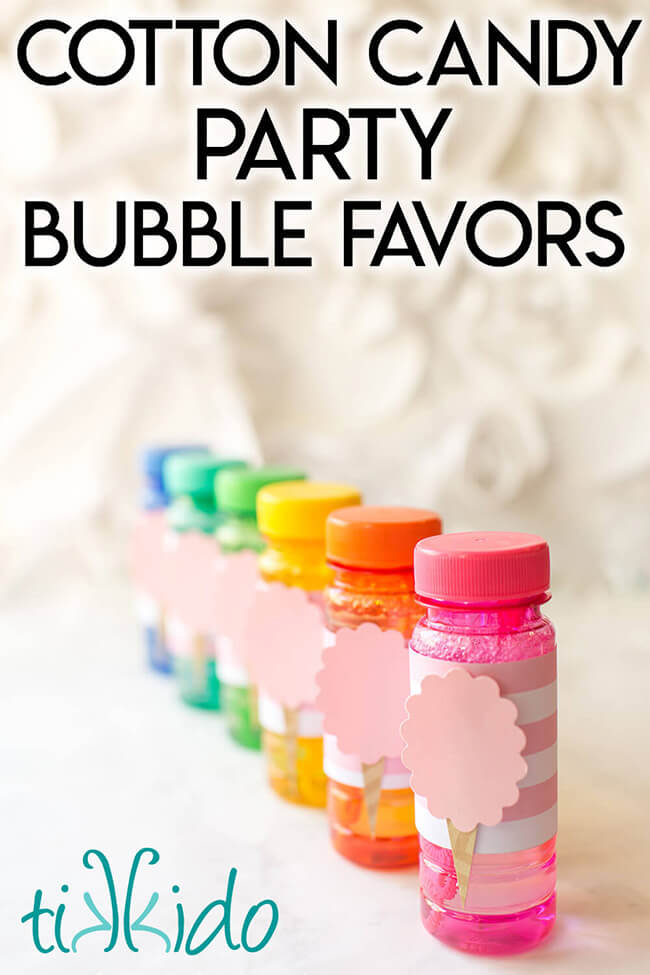 Materials for Cotton Candy Party Customized Bubbles Party Favors:
scrapbook paper (pink, light brown, and pink and white striped)
scissors
low temperature glue gun
How to Make Cotton Candy Themed Bubble Favors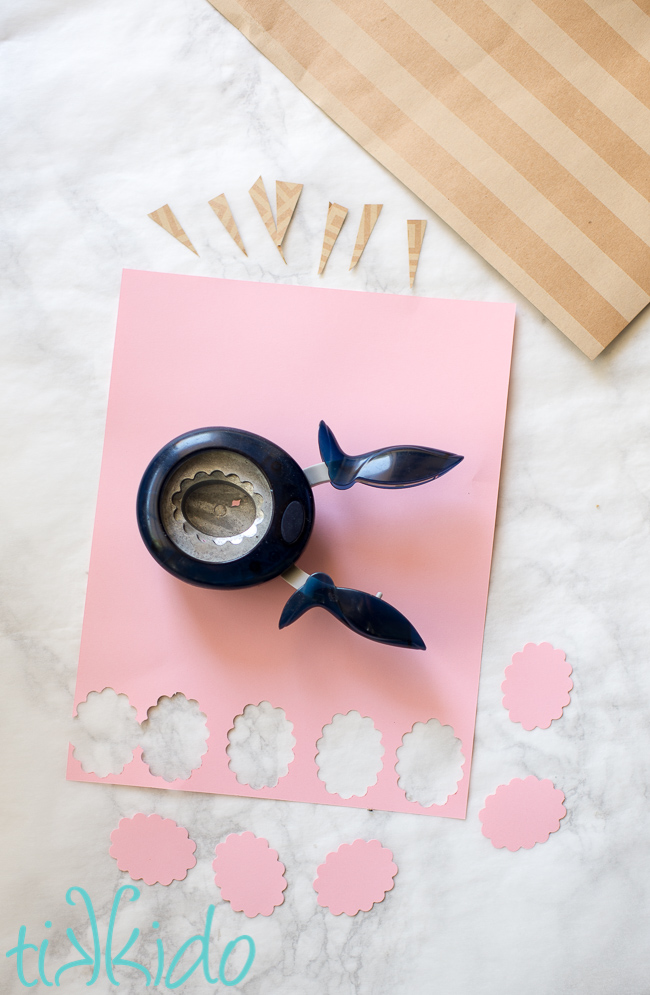 The cotton candy shaped decorations for the customized bubble favors were easy to make with scrapbook paper.  I used a 1.5" scalloped oval paper punch and light pink scrapbook paper to make the basic shape of a cone of cotton candy.  The cone part of my cotton candy decorations were simple triangles cut out of a light brown scrapbook paper I had on hand.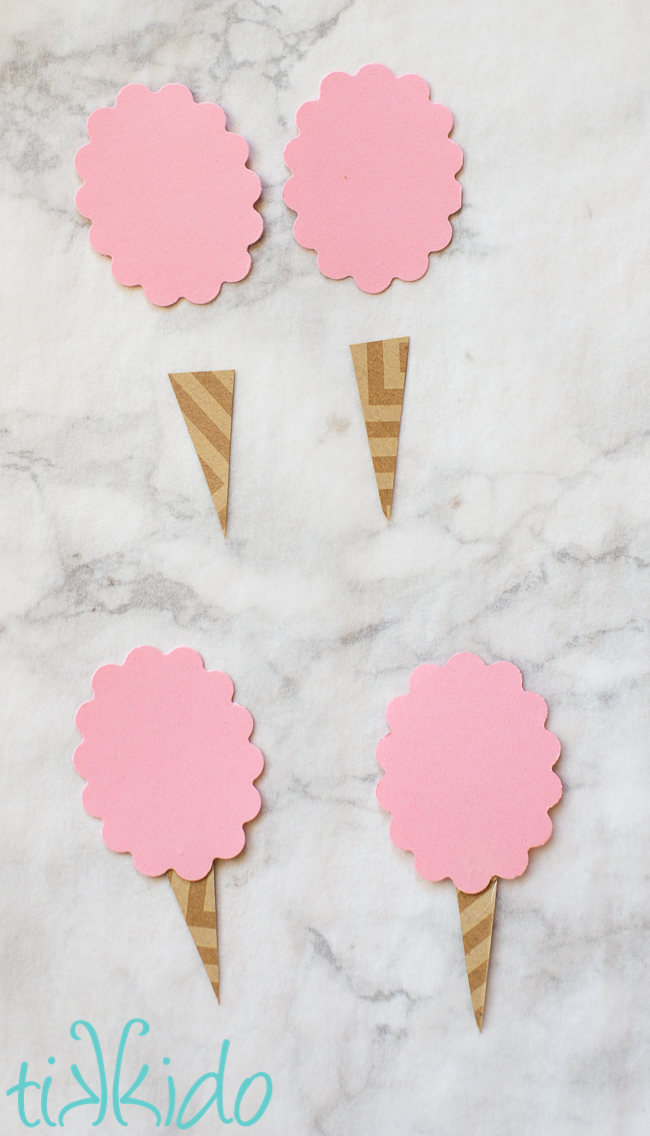 It's a simple matter to glue the paper cotton candy to the cone to make the simple cotton candy decorations.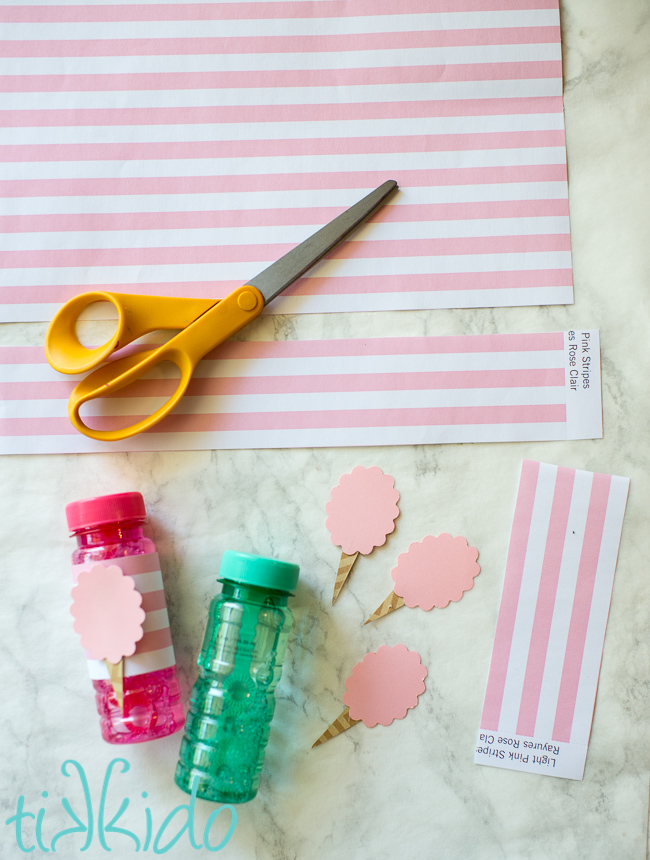 I wanted to cover the original labels on the bottles of bubbles, so I simply cut a strip of scrapbook paper and glued it around the bottle of bubbles.  I chose pink and white striped scrapbook paper, because that matched other elements in the party, like the cotton candy favor bags I made.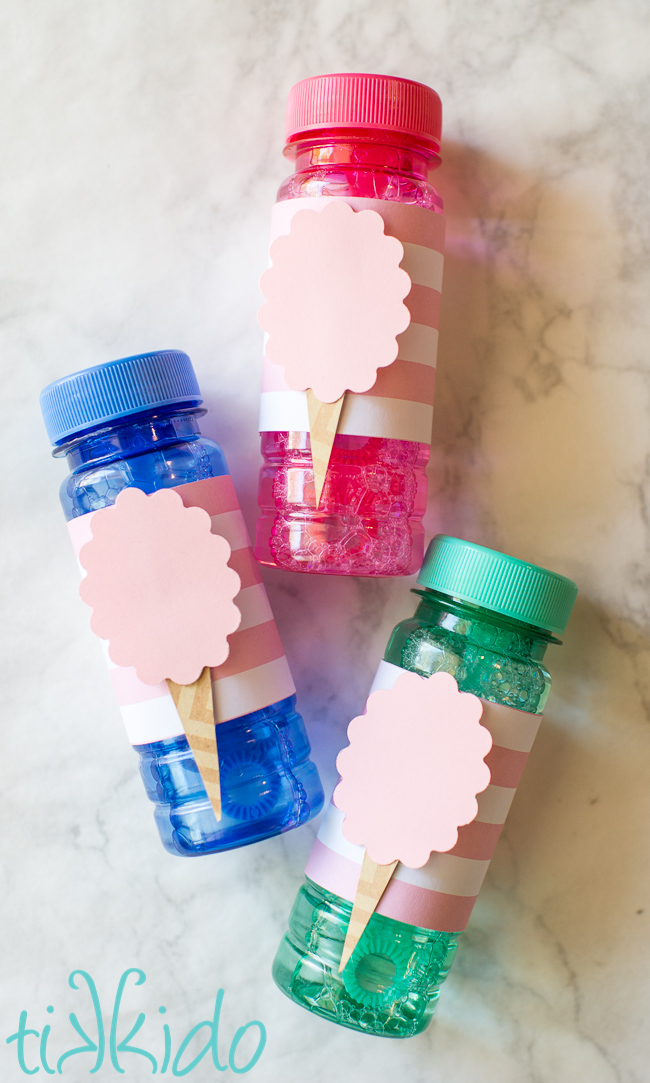 After the strip of paper is glued to the bottle, add the cotton candy embellishment.  It takes less than a minute, and it's so cute, and custom, and perfect for a birthday party favor.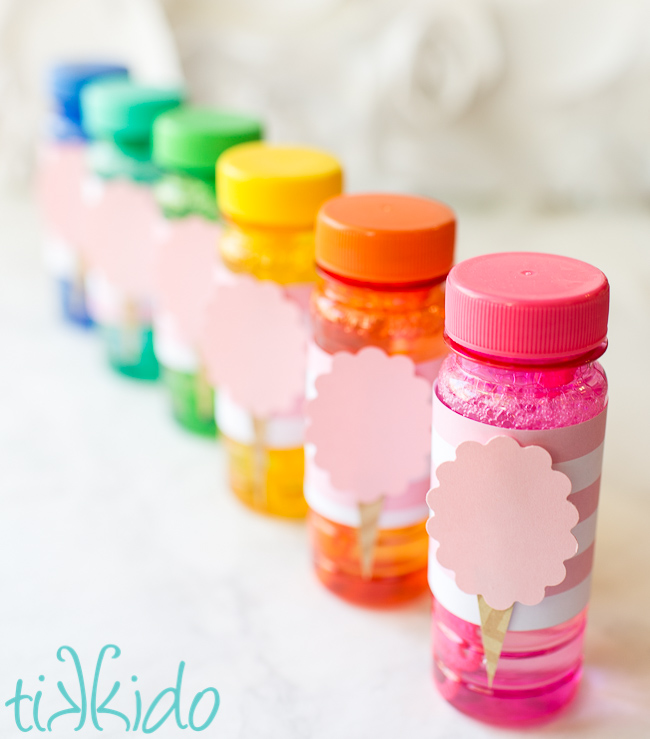 I made these for a cotton candy birthday party, but it is SO EASY to adapt this party favor tutorial to work with any party theme.  The easiest way to do it?  Cover the label with the strip of scrapbook paper, and then add a sticker for whatever your party theme is.  Voilà--instant favors for ANY party theme!
Other Cotton Candy Party Posts You Might Like: