Printer-friendly version
Baileys Frosting is easy to make, but has an incredible, rich flavor.  This is an American buttercream recipe flavored with Baileys Irish Cream.  Use Baileys buttercream to top coffee cupcakes to make the most amazing Irish coffee cupcakes for St. Patrick's Day.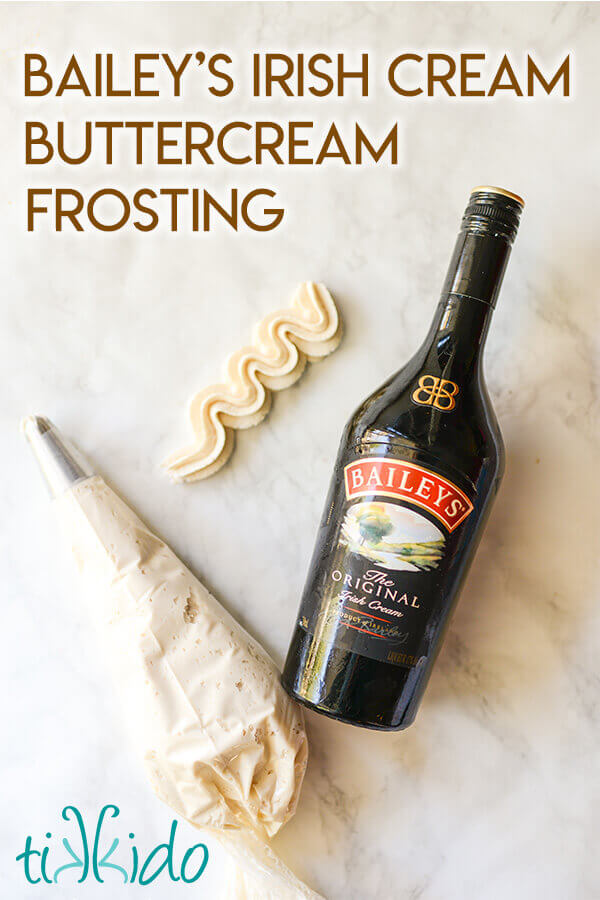 Welcome to the Taste Creations Blog Hop for March!  Our theme this month is Irish Cream Liqueur or Guinness beer.  I decided to show you how easy it is to make one of my favorite buttercream icings, Baileys Frosting.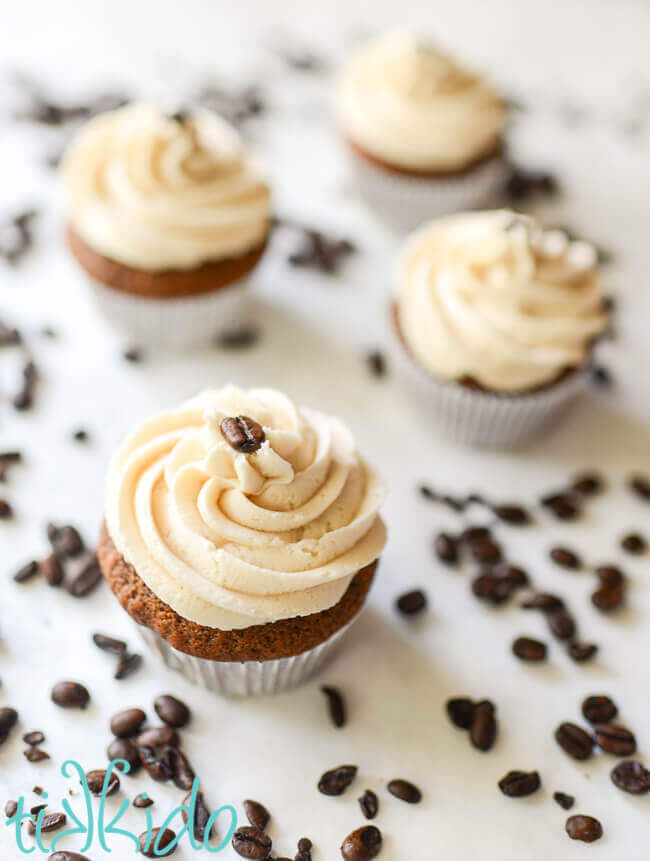 Is Baileys Frosting Alcoholic?
Yes, this recipe does contain real Bailey's Irish Cream, and so there is some alcohol in the finished product.  This one is for the grown-ups!
If you want the flavor of Bailey's Irish Cream, but don't want any real alcohol, I like using Lorann Oil brand flavorings.  They have a very nice Irish Cream flavoring.  If making this non-alcoholic version of bailey's irish cream frosting, thin the icing with heavy cream instead of the liqueur.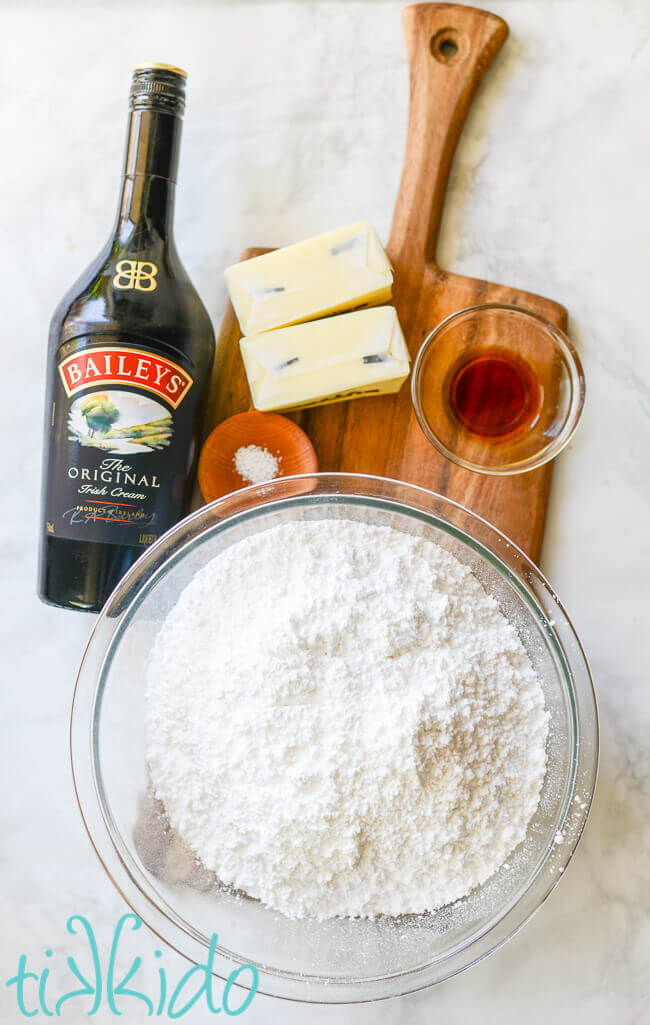 Baileys Buttercream Frosting:
2 pounds powdered sugar (also known as confectioners sugar or icing sugar)
2 sticks (one cup) butter, softened
pinch salt
1 teaspoon vanilla extract
Bailey's Irish Cream liqueur to thin to the consistency you want.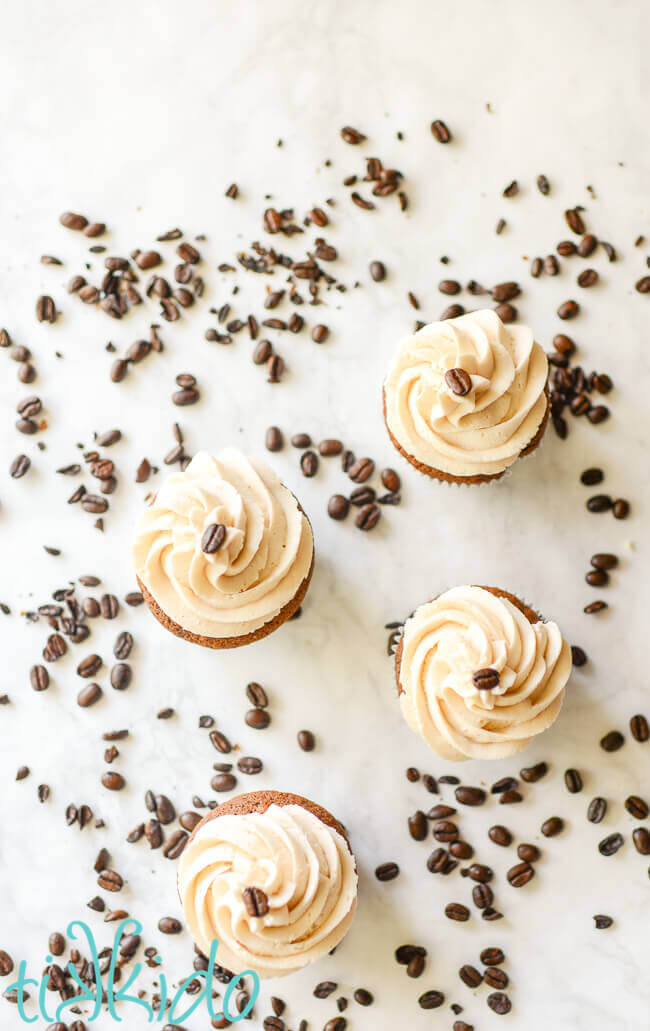 Combine powdered sugar, soft butter, vanilla, and salt in the bowl of your stand mixer.  (Use the paddle attachment, not the whisk attachment.)  Turn the mixer on a low speed and begin to incorporate the ingredients together.  It will be quite thick at this stage. 
Slowly add the Bailey's Irish Cream liqueur to the mixture until the frosting achieves the consistency you want.  I usually add one or two Tablespoons of Baileys to thin the frosting so it's thick enough to hold a shape, but thin enough to be able to easily pipe and spread.  Beat the frosting on a medium-high speed until it is light and fluffy.
How to Use Baileys Frosting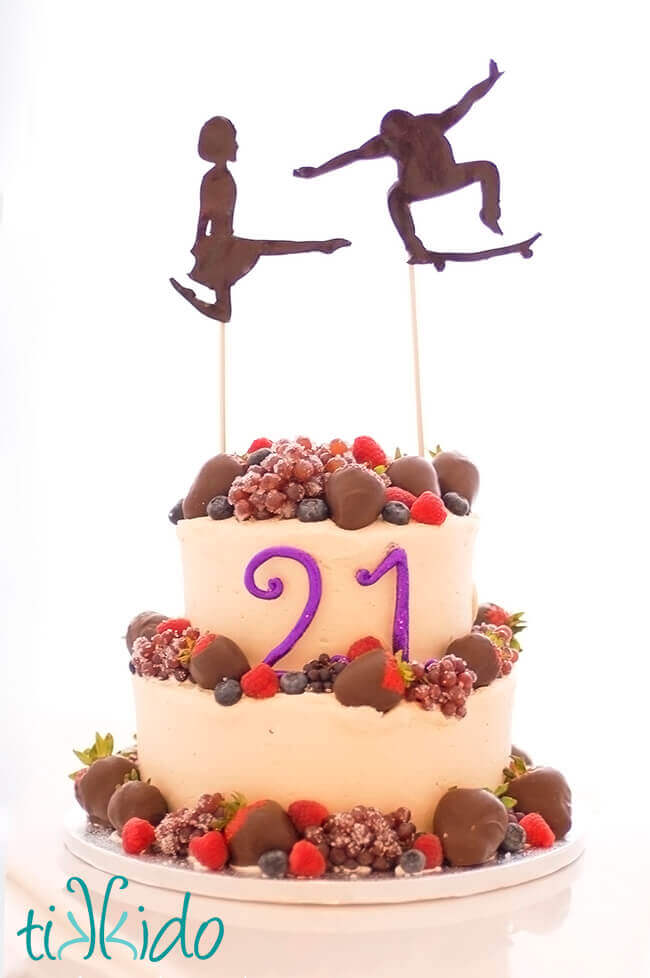 I couldn't resist covering this cake in Baileys frosting.  It was for the 21st birthday of my daughter's Irish dancing teacher, whose name is Bailee.  It was perfect.  And delicious.
Variations on Baileys Frosting: 
If you love chocolate, you'll love chocolate Baileys frosting!  Add a quarter cup of cocoa powder to the recipe above to make a delicious chocolate Baileys buttercream icing. 
You can also use 1/2 cup of melted chocolate (I use semi-sweet chocolate chips) to make a chocolate bailey's frosting.  Just let the melted chocolate cool to close to room temperature before adding it to the other frosting ingredients.  You don't want it to be too warm, or it will melt the butter.  Either of these two methods will add delicious chocolate flavor.
Add one or two teaspoons of espresso powder (King Arthur brand is fabulous) to make Irish coffee frosting.  
Make Irish cream cheese frosting by replacing one of the sticks of butter with 8 ounces of cream cheese.
Printable Baileys Frosting Recipe:
Want a one page, printable version of this creamy baileys frosting recipe?  Click on the image below to print directly or save to your device.
Be sure to check out the other amazing Baileys Irish Cream and Guinness recipes from my fellow blogger friends in the Taste Creations Blog Hop!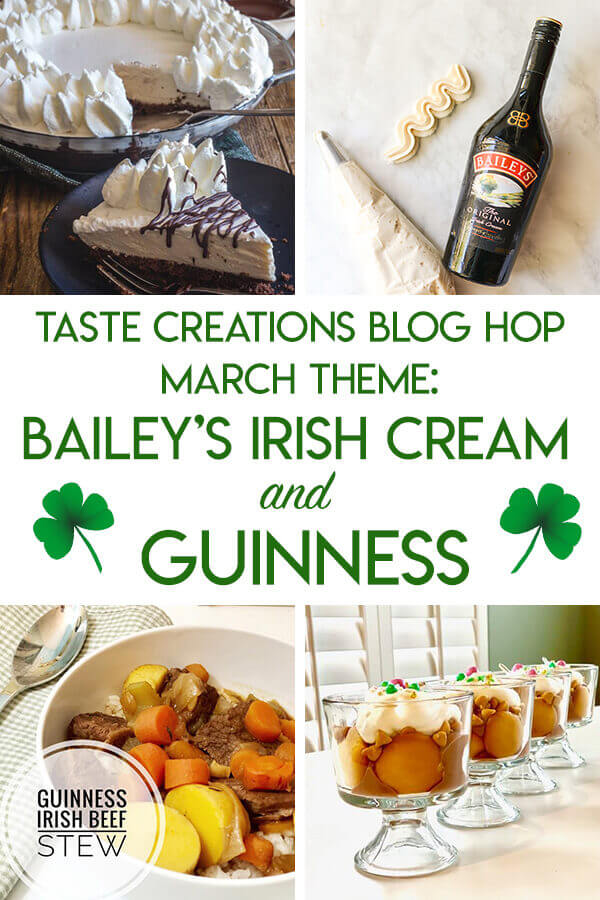 Guinness and Baileys Irish Cream Recipes for St. Patrick's Day:
Mom Home Guide:  Guinness Irish Beef Stew
Our Good Life: Bailey's Chocolate Cherry Pudding
An Italian in my Kitchen: No-Bake Bailey's Mousse Pie
Other Frosting Recipes You Might Like: