Printer-friendly version
Today I start the tutorials for the Harry Potter Trunk or Treat!  I'm kicking it off with these Harry Potter candy kebabs.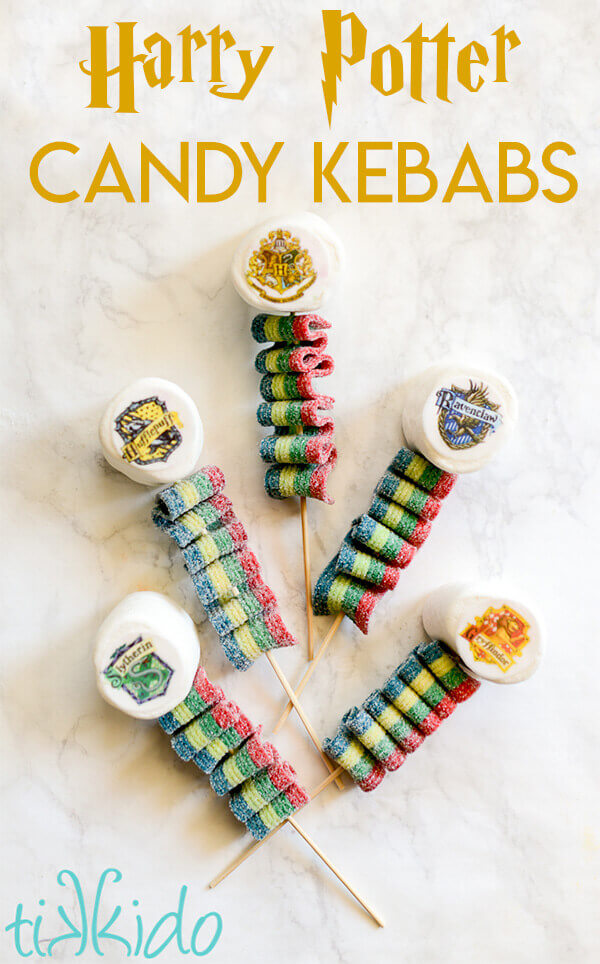 Because all food is even more fun on a stick!  When I found these candy ribbons in the main Hogwarts house colors, I knew I had to make some simple candy skewers.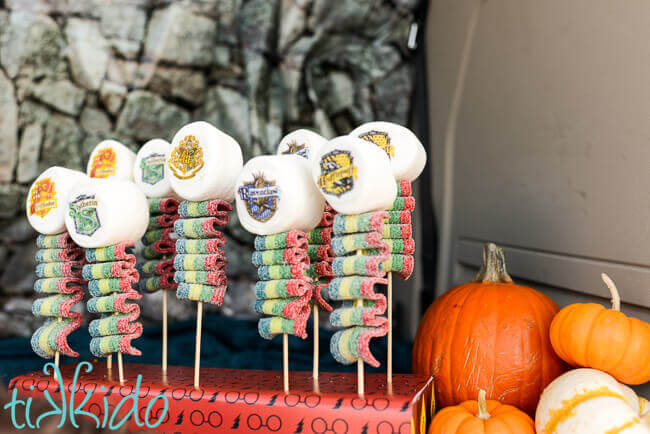 And to make it even better, I found Hogwarts house edible images.  What a perfect addition to top off the candy kebabs!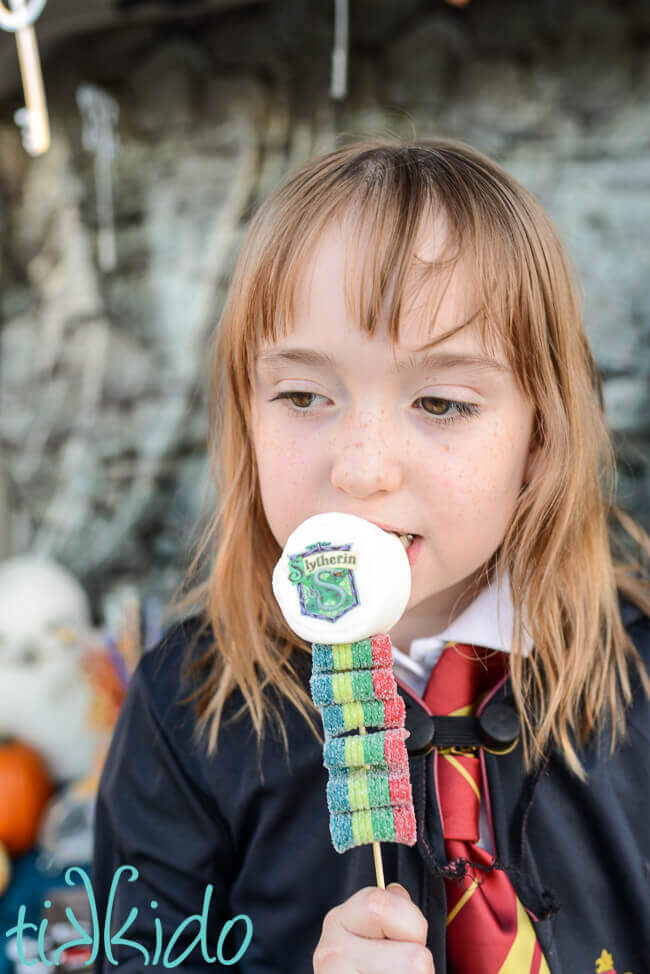 My youngest has decided that she's definitely a Slytherin.  But not evil, don't worry.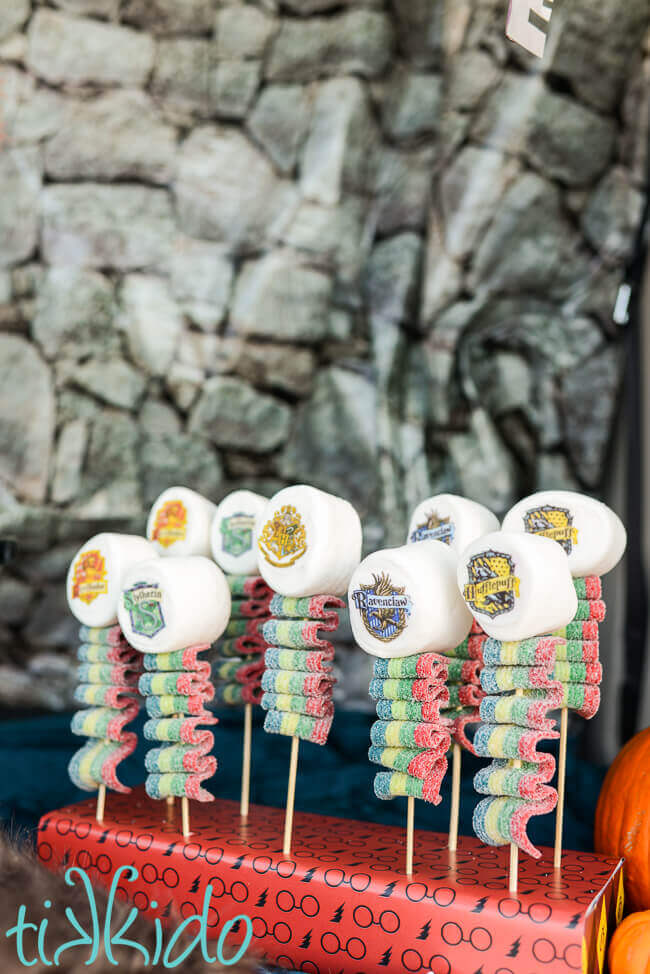 Don't they look great? And so easy!  It's only the second time I've used edible images, and I just love the results.
Harry Potter Candy Kebab Tutorial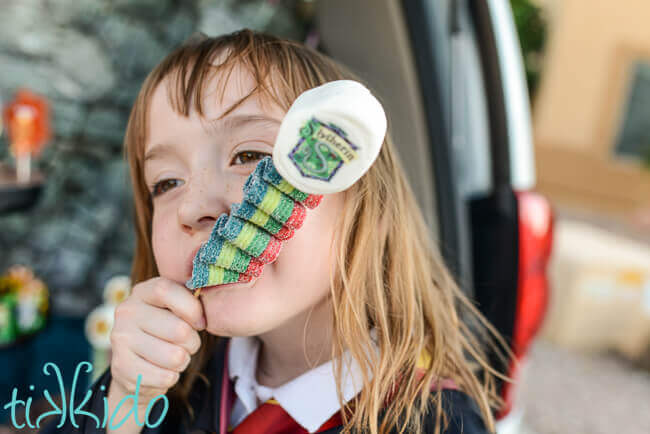 The only thing better than candy is fancy candy on a stick!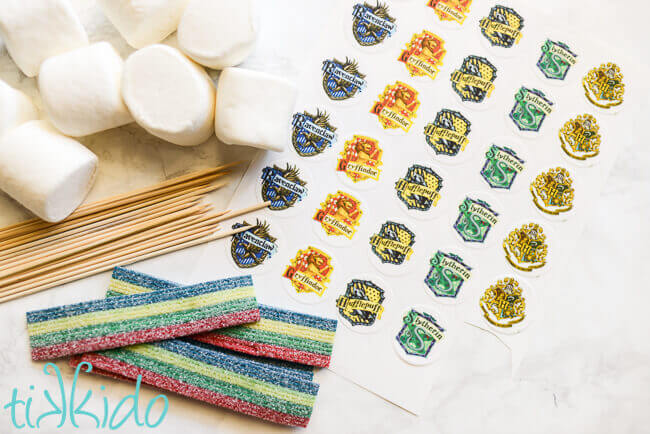 Materials for the Harry Potter Houses Candy Skewers:
bamboo skewers
jumbo marshmallows
edible images of the Hogwarts house crests (official, licenced product)
vodka or clear piping gel
candy ribbons (I used Tangy Zangy Super Wide candy because they were in Hogwarts house colors!)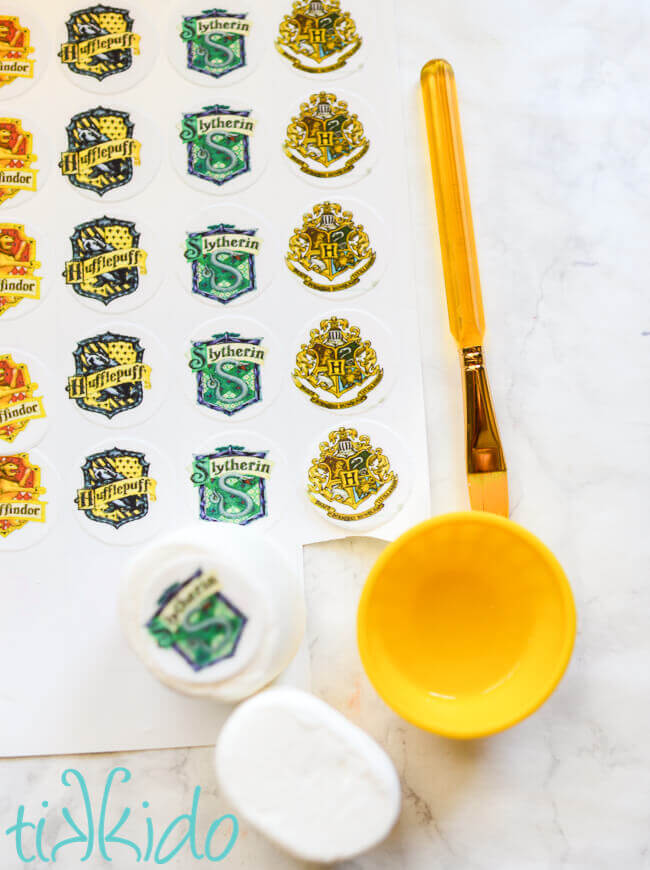 To attach the edible images to the face of the marshmallows, all you need to do is get it slightly wet to activate the sugar (which will then act as edible glue).  I usually use vodka for this, because it dries very quickly, but another great option (especially if you're letting kids make this project) is clear piping gel.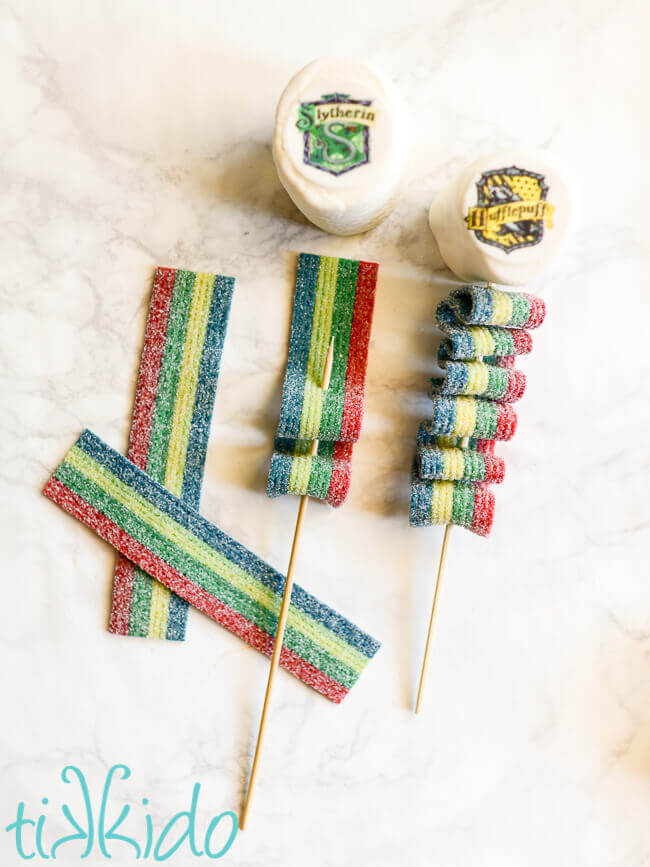 Simply thread the candy ribbon on the skewer, then top it off with one of the embellished marshmallows.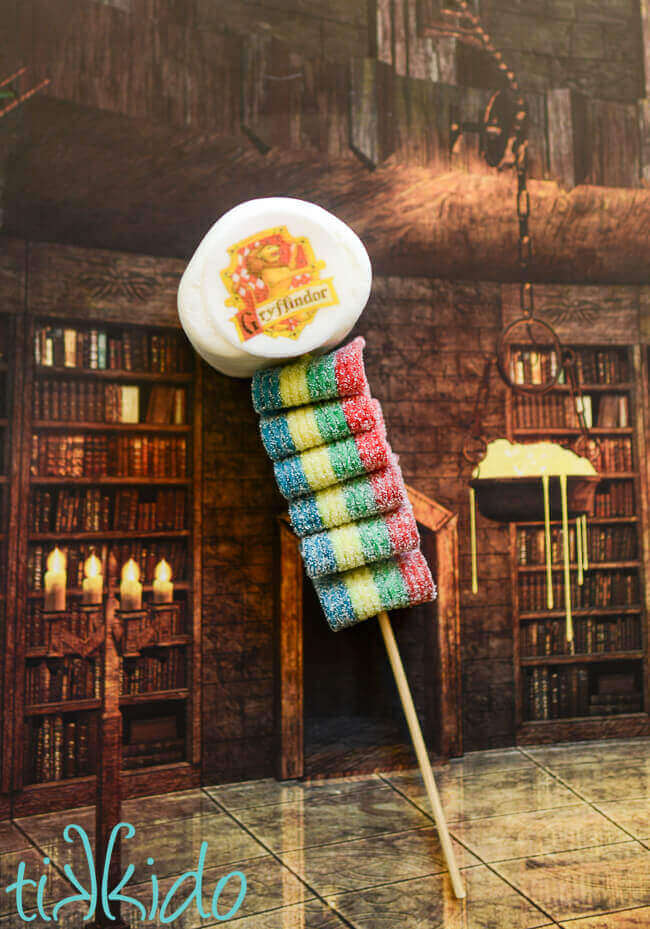 The background of this photo came from a pack of Harry Potter inspired scrapbook papers I bought and used for other elements of the party.  I didn't have anything that I needed this particular image for, but I'm glad I thought to use it as a fun, thematic photo backdrop.