Printer-friendly version
This easy scones recipe makes the most delicious, buttery, tender, classic scones.  These are scones made with yogurt or sour cream rather than cream (and yes, even fat free yogurt works), and they're quick to make--just about 30 minutes from the first step until they're on your plate!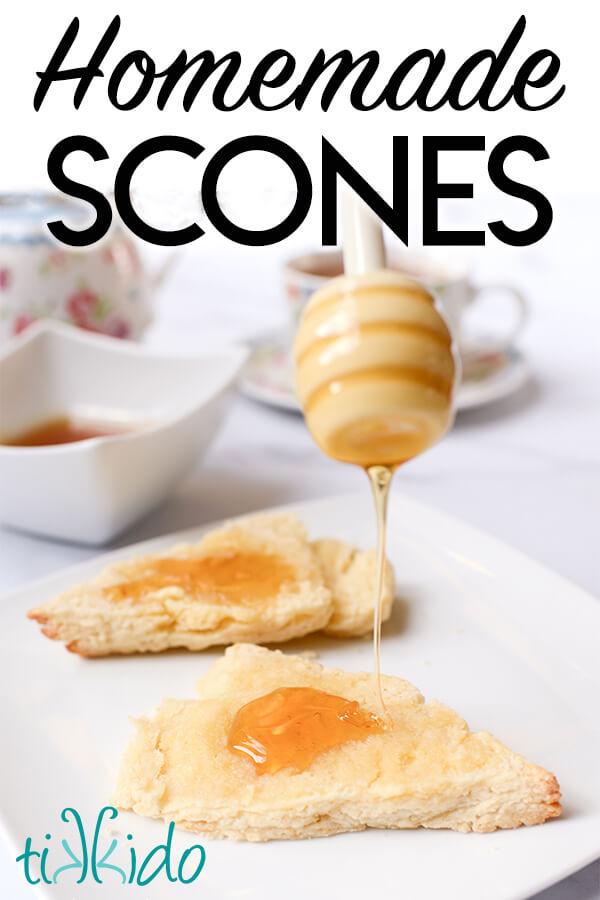 For some reason, the warm breezes and budding leaves of spring make me crave scones.  I bake up a batch of the buttery, tender treats, and break out my carefully rationed supply of homemade strawberry jam.  (It would never do to run out of that summery elixir before strawberries come back into season in a few months.) 
Warm from the oven, these taste like heaven on a plate.  If they even make it to a plate.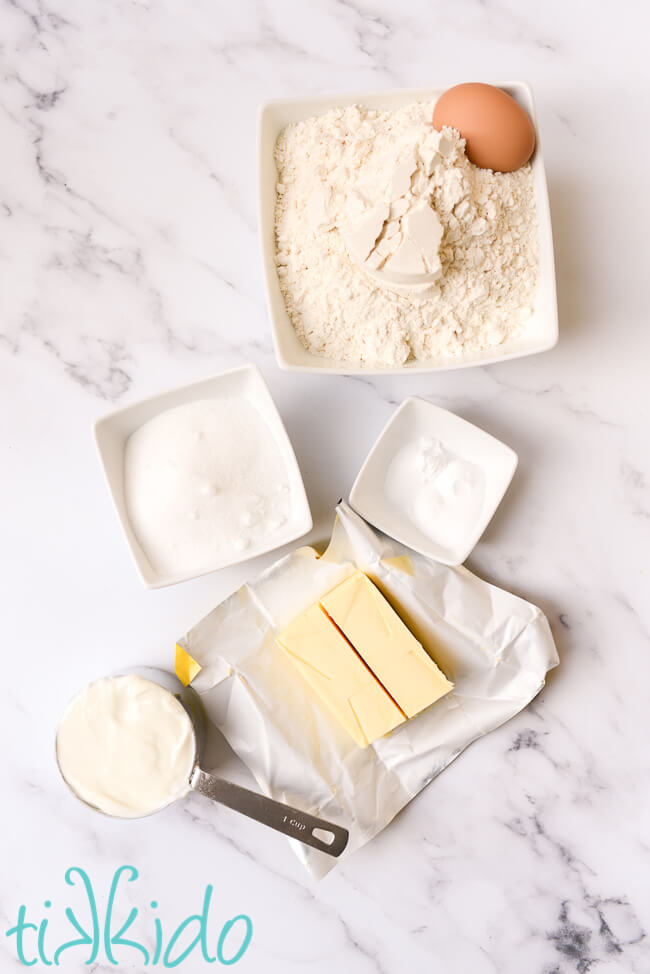 Easy Scones Recipe
4 cups flour
3/4 cup sugar
2 t baking powder
1 t baking soda
1/4 t cream of tartar
1 t salt
1 cup (2 sticks) butter, cold
1 egg
1 cup plain yogurt or sour cream (fat free is just fine)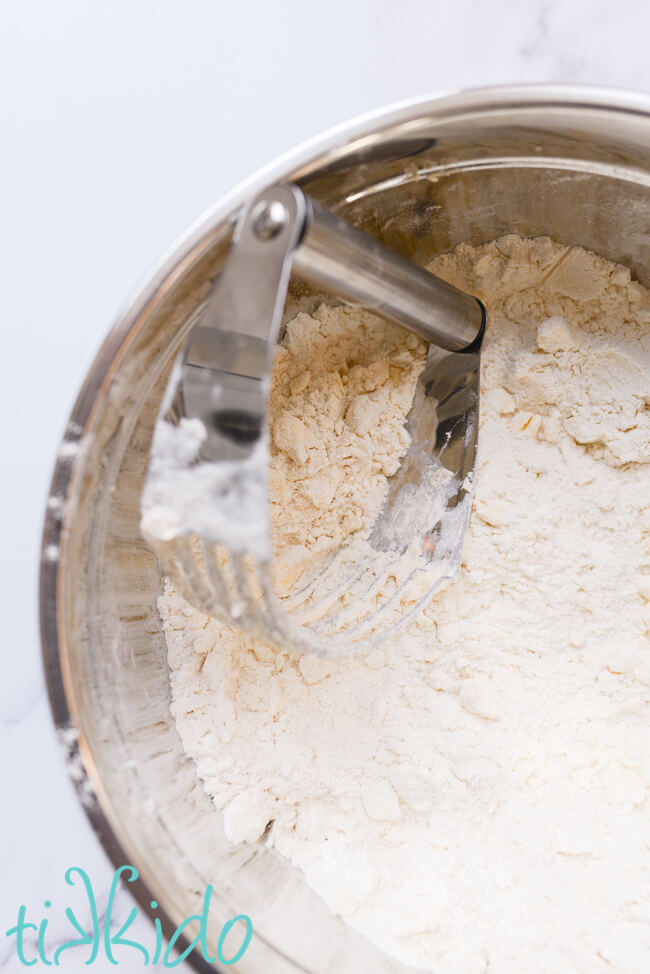 Preheat oven to 350 degrees Fahrenheit.
In a large bowl, mix together dry ingredients.  Use a pastry cutter (pictured above), two knives, or a bench scraper to cut the butter into the dry ingredients.  Keep cutting in until the butter is in pea-sized chunks.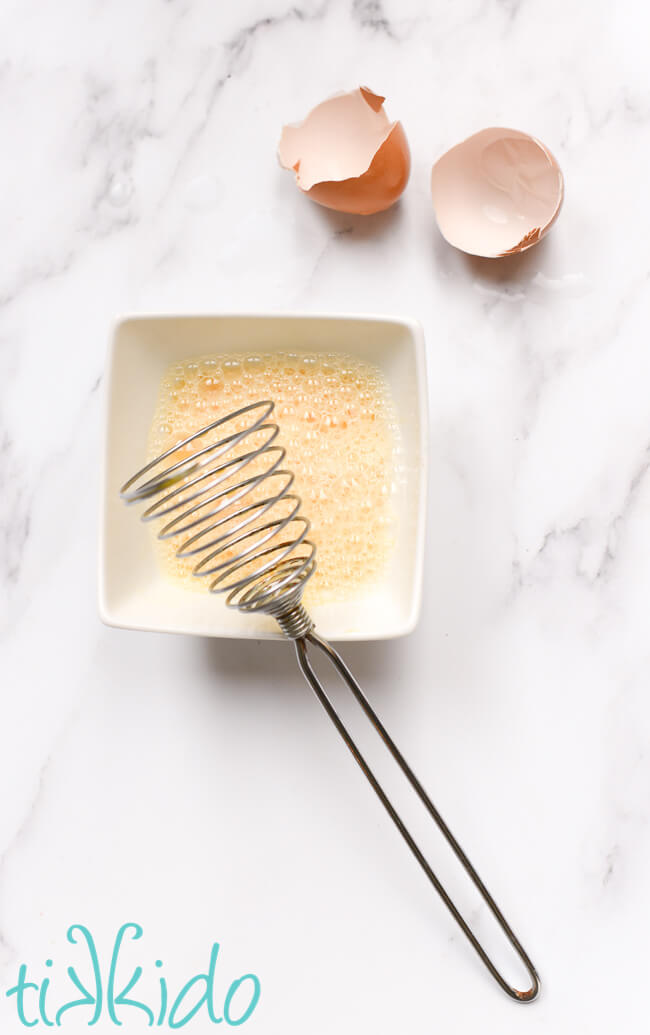 Add wet ingredients (sour cream or yogurt and egg) to the dry ingredients, and mix until just combined.  I often start with a wooden spoon, and then finish with my hands, gently kneading the dough until the flour is incorporated.
You might feel that the dough is too dry, and that you need to add more liquid, but be patient and just keep working the dough together--it really does work, I promise!  Check out the video tutorial to see how dry my dough looks right up until the last minute.  If you give in and add extra liquid, your scones will spread horribly when you bake them.  They'll still be delicious, but not as pretty.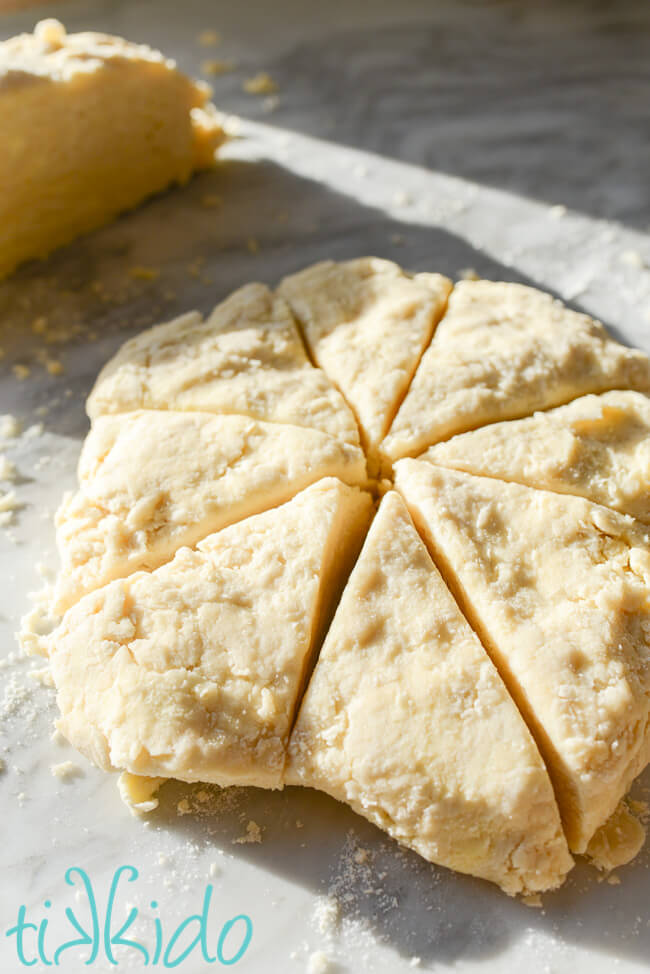 Divide dough in half, and pat one half into a disk shape.  Cut into eight even wedges.  Repeat with the remaining dough.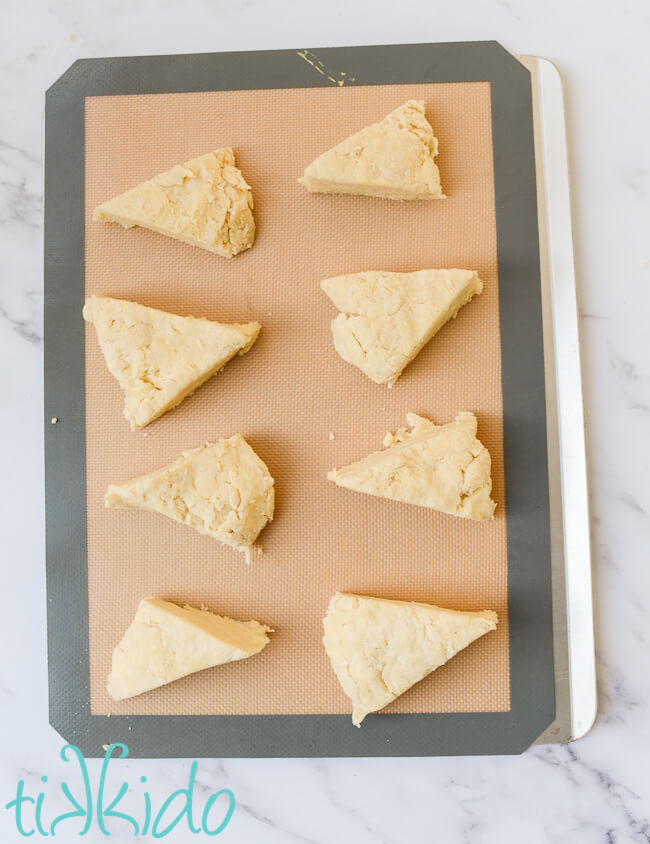 Place on a baking sheet (I typically use a silpat liner, but that's not necessary), and bake for approximately 15 minutes, or until the scones just start to turn golden.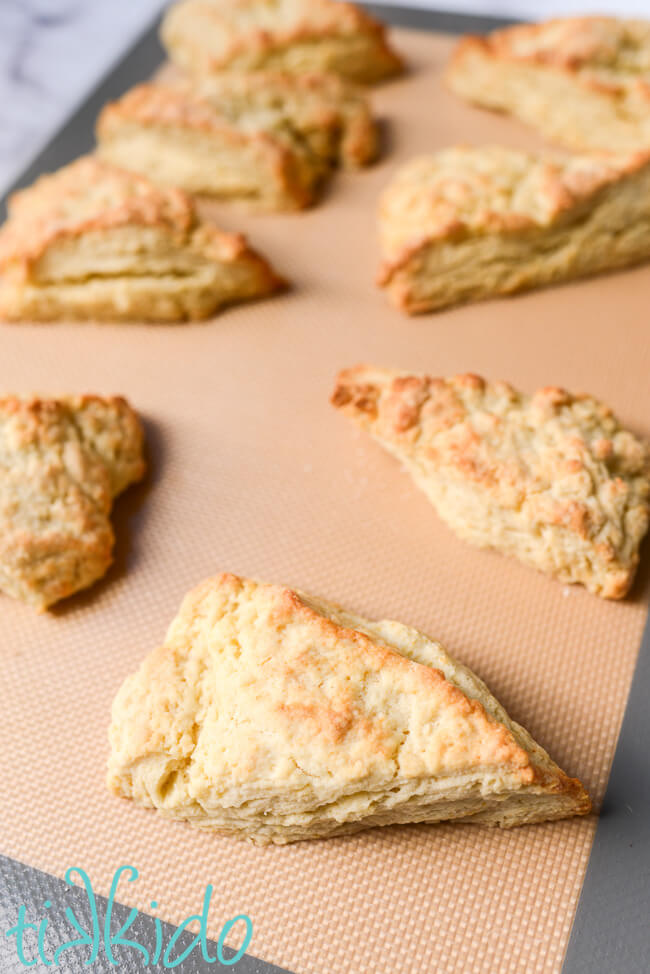 As you can see, there's a bit of spreading, even with just the moisture in this recipe as written.  If you add more liquid, the spreading will be much more dramatic.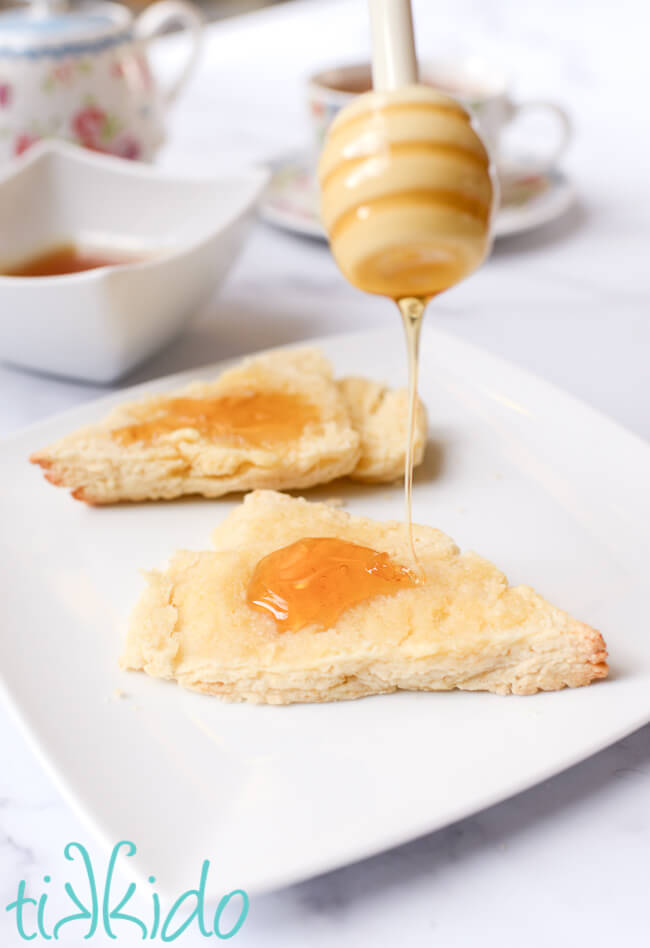 I use this recipe all the time.  It's seriously easy to throw together, and tastes absolutely amazing.  I've used it quite a few times in my parties for just those reasons.  At the Blush Tea Party: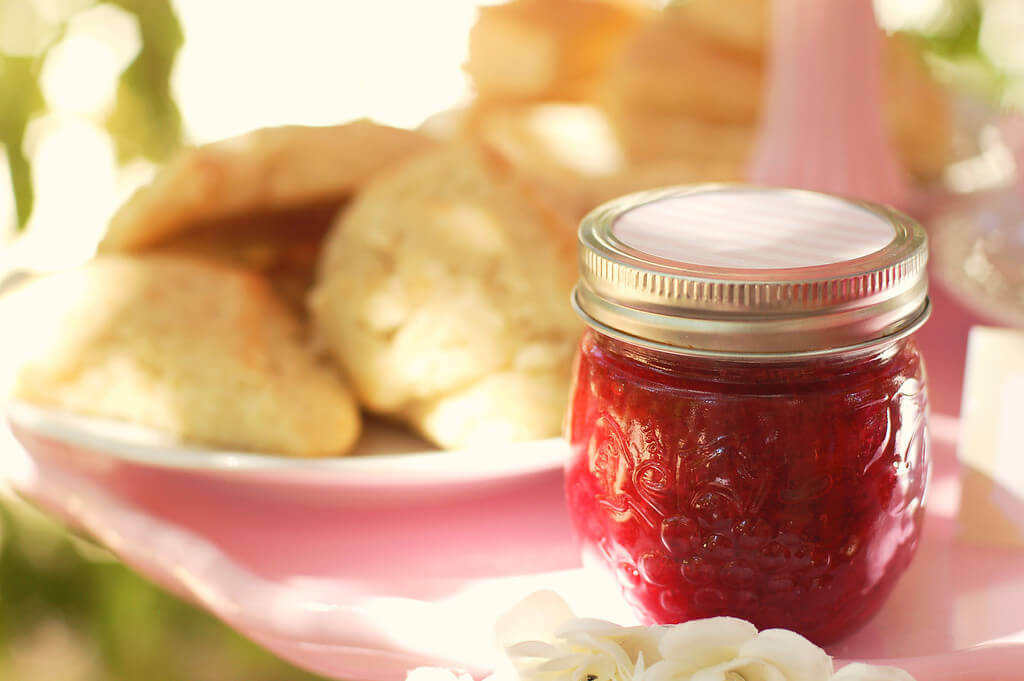 At the Cornish Fairy birthday party:
And pretty much any time we have guests.  Good scones are so much better than the dusty pucks sold in so many coffee shops.  Treat yourself and make some this spring.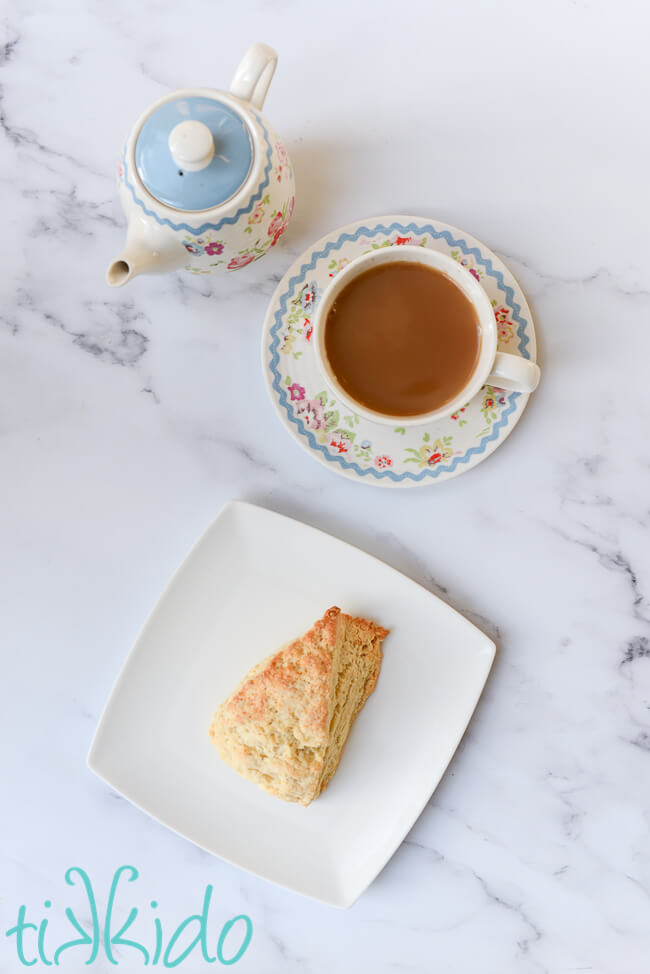 Printable, One Page Easy Scones Recipe:
Want a one page, printable version of this buttery, tender scones recipe?  Click the image below to print the PDF or download it directly to your device.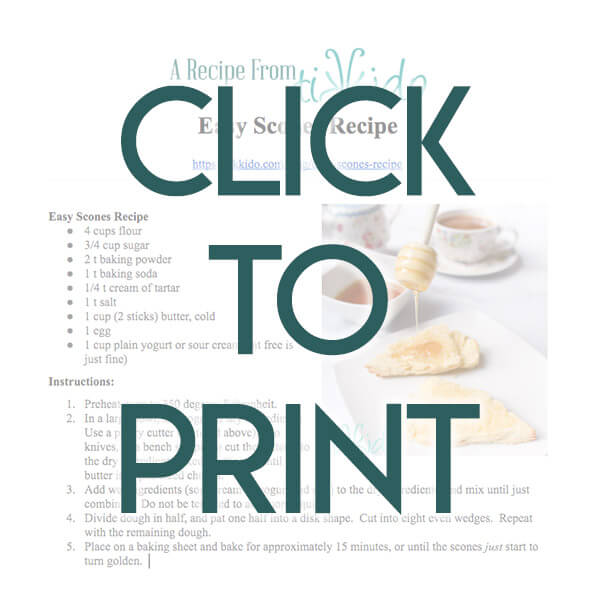 Other Scones Recipes You Might Like: