Printer-friendly version
This lemon pie recipe features a creamy lemon custard baked in a graham cracker crust, topped with whipped cream, and served chilled.  It's tangy and tart and creamy and cool and absolutely delicious--the perfect easy lemon pie for lemon lovers.
I've said it before, I'll say it again:  I LOVE PIE.  Any excuse to make pie is a good one, and celebrating pi day (3.14, get it?) is a particularly good excuse.
We still have...oh...a few thousand fresh lemons on the tree in our backyard, so I thought it would be a good idea to try a lemon pie recipe.  But as much as I love lemon, I don't like lemon meringue pie.  It's the meringue part I don't care for.  Mushy, uncooked egg, not my thing.  But this recipe makes a smooth, tangy, creamy lemon pie with a graham cracker crust (yum!).  A creamy lemon filling (that has a lot in common with lemon curd), topped with a layer of stabilized whipped cream--it's a cool, creamy, dream of a pie. 
Creamy Lemon Custard Pie Recipe
Graham Cracker Crust:
Lemon Custard Pie filling:
1 can sweetened condensed milk
2 large eggs
the zest of two lemons
the juice of two lemons (approximately 1/2 cup)
1/2 teaspoon salt
Whipped topping:
Graham Cracker Crust for Lemon Custard Pie:
No rolling pin necessary to make the pie shell for this easy dessert!
Making a graham cracker crumb pie crust is insanely easy, but you could certainly buy a pre-formed graham cracker crust from the grocery store.  The store-bought crust is just as good as the homemade crust.
To make your own buttery graham cracker crust, simply combine the graham cracker crumbs, melted butter, and brown sugar together in a medium bowl, and mix until all the crumbs are moistened.  Press the crust mixture into a pie plate.
That's it!  That's all it takes to make a graham cracker pie crust.
Lemon Custard Filling Instructions:
Next comes the lemon filling.  In a bowl, beat two whole eggs until light yellow and foamy (I used two gorgeous fresh duck eggs from my friend Katie).  Add lemon juice, lemon zest, salt, and the sweetened condensed milk, and mix until nicely combined.
This pie makes a nicely lemony, but not tart filling.  If you want to amp up the lemon flavor, try adding a couple teaspoons of King Arthur's Lemon Juice Powder, one of my secret weapons for baking amazing citrus treats.
Bake at 350 for 15 minutes, and let cool completely.  Once cooled to room temperature, pop the pie in the fridge to chill.
I let my pie chill overnight.  Today, when I was ready for my Pi day pie, I whipped up my whipped topping.
Whipped Cream Topping for Lemon Custard Pie
The whipped topping is pretty much just whipped cream.  The instant clear jel is used just to stabilize the whipped cream, so it will remain a little stiffer than usual, and won't weep and separate as the pie sits around for a few days.  If you're going to be serving this pie immediately, and anticipate serving it all at once, it would be just as easy to use straight-up whipped cream.  If you're going to use instant clear jel, mix it into the sugar before making the whipped cream topping.
To make the whipped topping, just combine the heavy whipping cream and sugar (or sugar/clear jel mixture) and beat with a whisk attachment on high speed until stiff peaks form.  Spread the whipped heavy cream over the lemon layer in the pie crust and refrigerate until ready to serve.  Garnish with fresh lemon slices before serving, if desired.
You could also use cool whip, if you want.
So light, so creamy so tangy--I love this pie!  What a perfect way to celebrate March 14th.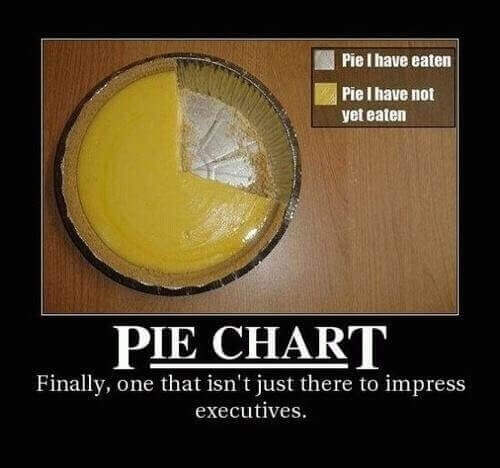 Just a little amusement particularly appropriate for today.  I found this sourced only as an uploaded pin on Pinterest, so I don't know who to credit, but I love it!
Printable, One Page Lemon Custard Pie Recipe:
Want a one page, printable, PDF version of this lemon pie recipe?  Click the image below to download the PDF to your device or print directly.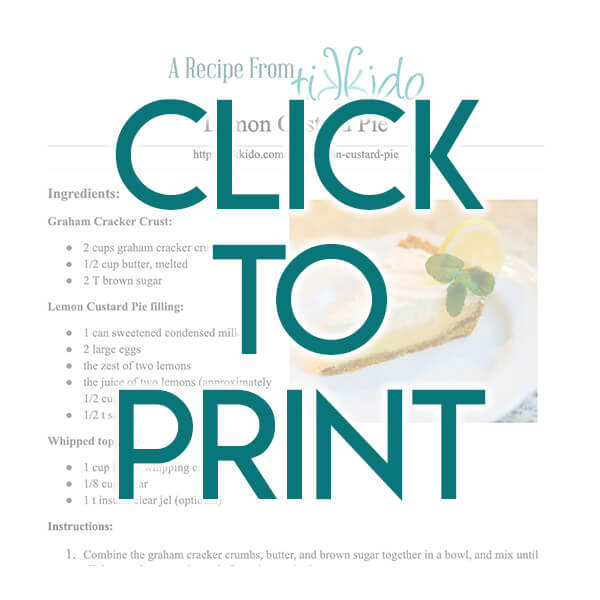 Other Pie Recipes You Might Like: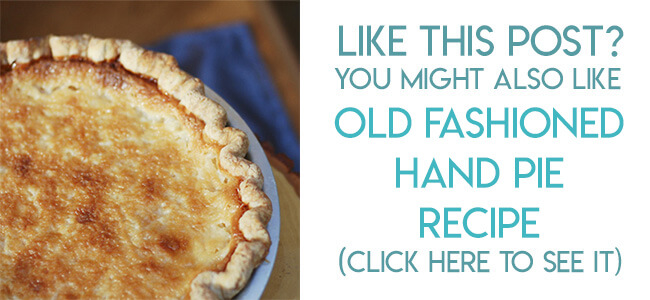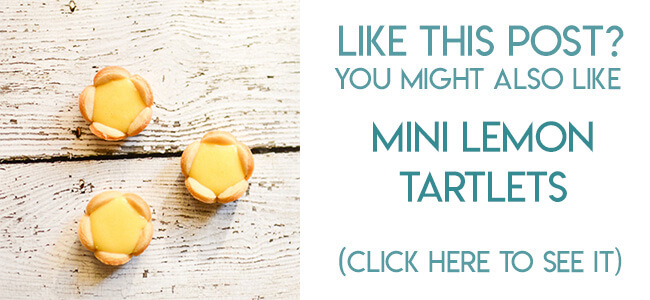 Other Lemon Desserts You Might Like: