Printer-friendly version
This figgy pudding Christmas cookie has all of the flavors of a traditional figgy pudding in a bite-sized, adorable Christmas cookie.  It's the perfect addition to your Christmas cookie tray.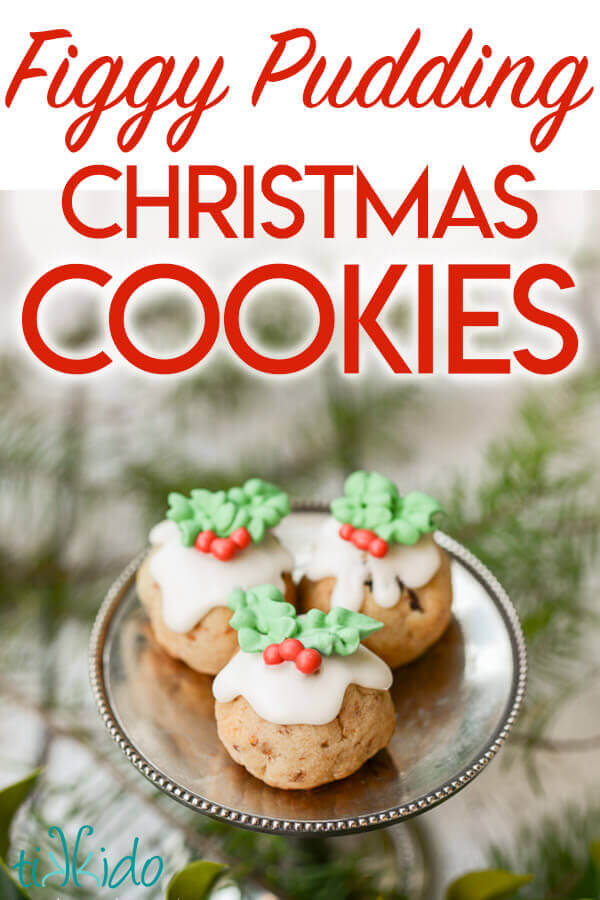 I have always absolutely adored traditional steamed Christmas puddings.  We didn't have them every year when I was growing up (we were more of a pie family, as a tradition), but oh, how I loved the puddings when we did make them!  
What is Figgy Pudding?
Figgy pudding refers to a steamed cake full of dried fruits and brandy, traditionally topped with a sprig of holly and set ablaze with more brandy.  
The term "figgy pudding" is often used synonymously with "plum pudding" and "Christmas pudding,"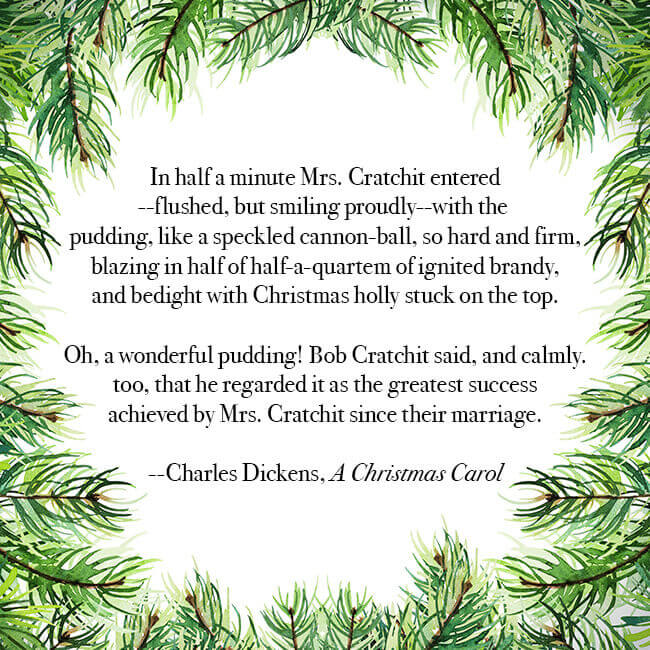 Even if your modern Christmas pudding recipe doesn't include any actual figs, the name "figgy pudding" is firmly stuck with us, thanks to the Christmas carol "We Wish You a Merry Christmas."  For my figgy pudding cookie recipe, I decided to use actual dried figs.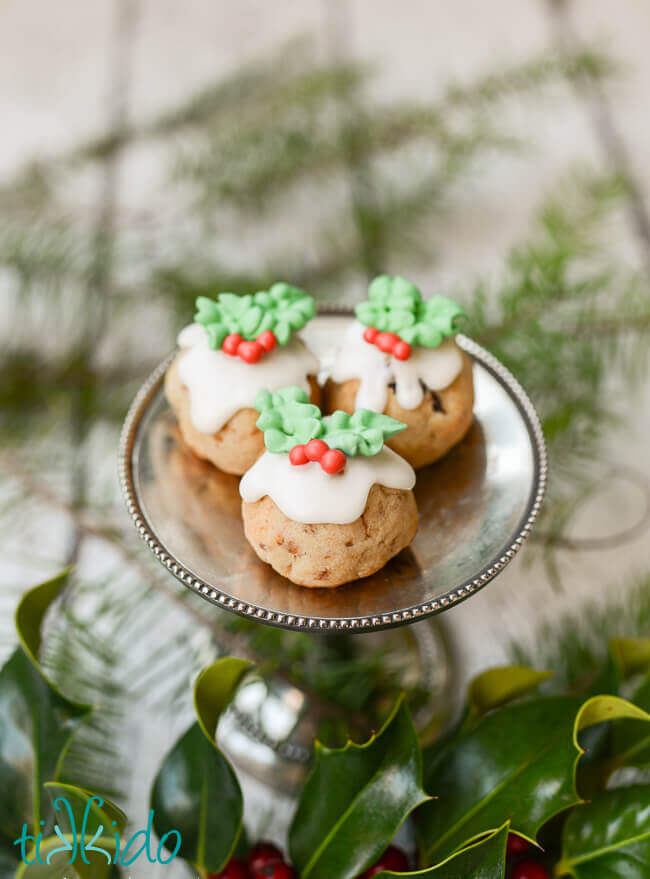 I also love making lots of Christmas cookies, and I love anything miniature.  It was only a matter of time before I thought to make miniature Christmas figgy pudding cookies!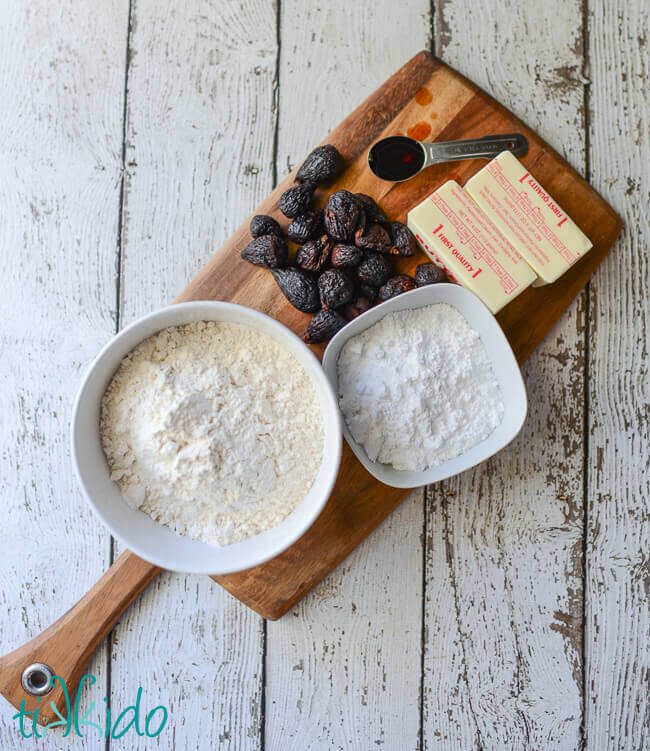 Figgy Pudding Cookie Recipe:
1 cup (2 sticks) butter, softened
1/2 cup powdered sugar
1 teaspoon vanilla
1/4 teaspoon salt
1 4 ounce bag of dried figs, diced in small pieces
2 1/4 cups flour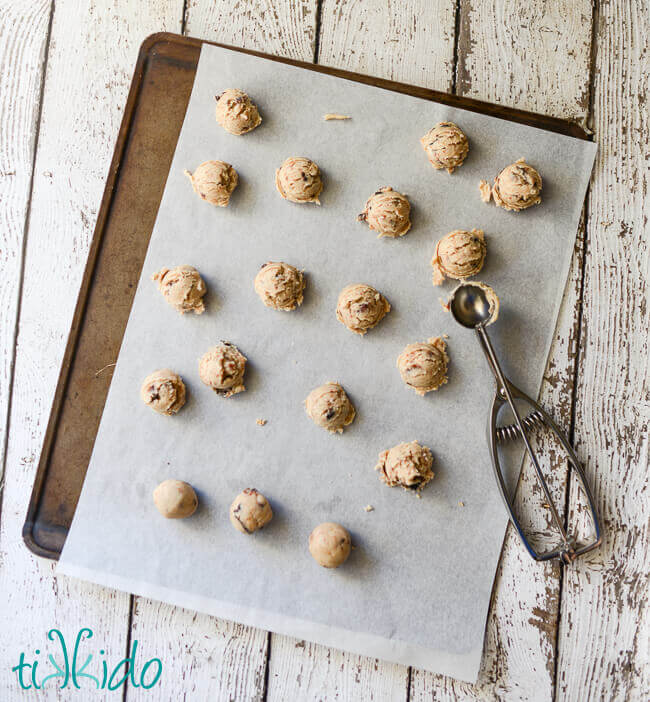 Preheat oven to 400 degrees Fahrenheit.
Cream butter, sugar, and bits of dried fig together in a mixer.  I used my Kitchenaid stand mixer, and let it really beat these ingredients for several minutes, because I wanted the figs to be pulverized into nice, small pieces, since these are such small cookies.  Add the salt, vanilla, and flour, and mix until the flour is entirely incorporated, and a dough is formed.
Scoop out small portions of dough (a cookie scoop makes this incredibly easy), and roll the dough into smooth circles.
Bake for 10-12 minutes, until the cookie gets lightly browned on the bottom.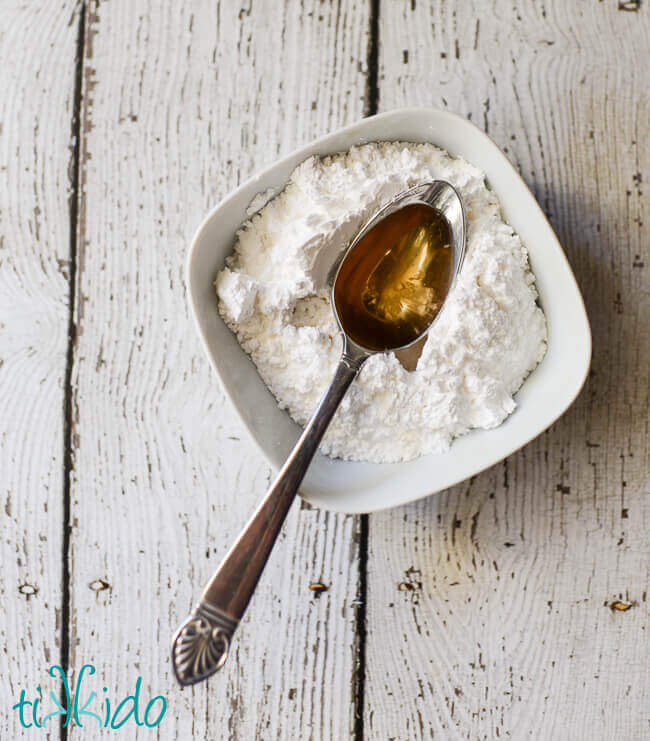 Let the cookies cool completely.  In the meantime, make a simple glaze out of brandy and powdered sugar.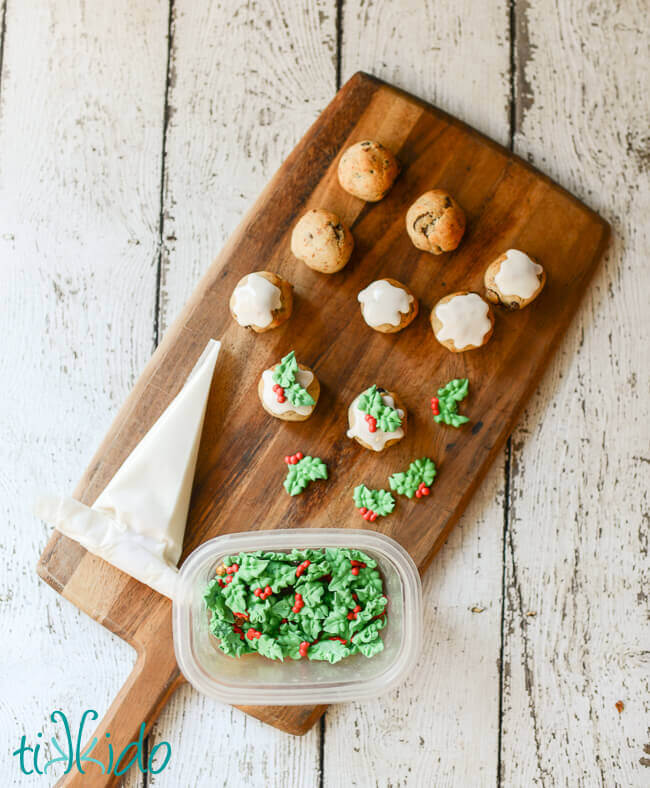 Drizzle the glaze on top of each mini figgy pudding cookie (I found it was easiest to get the right look by piping it on the cookie from a disposable pastry bag), and top with a sprig of royal icing holly.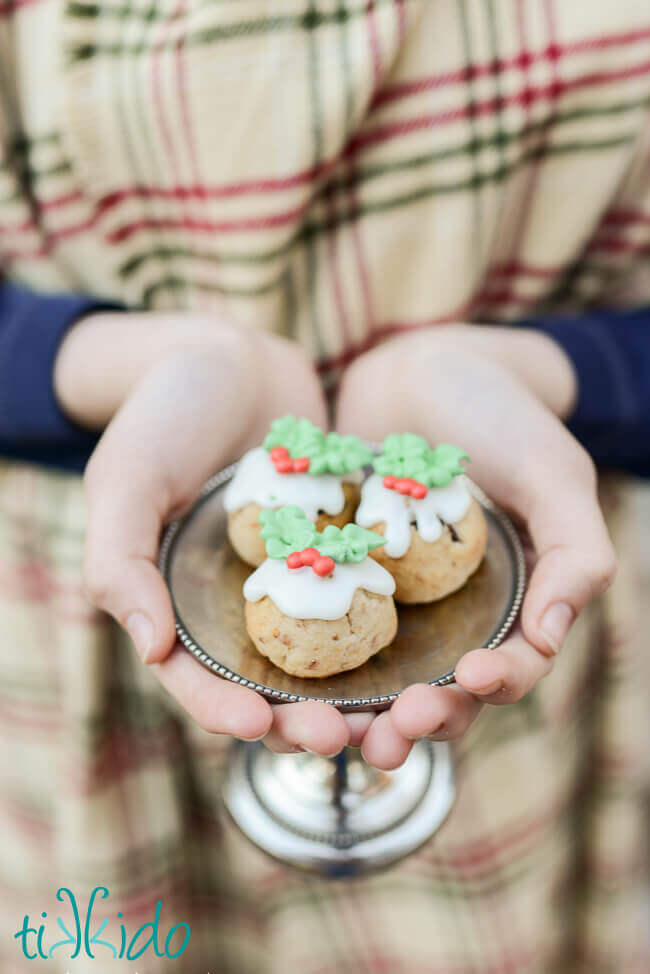 Aren't they so wee and adorable?  I just love these little guys so much!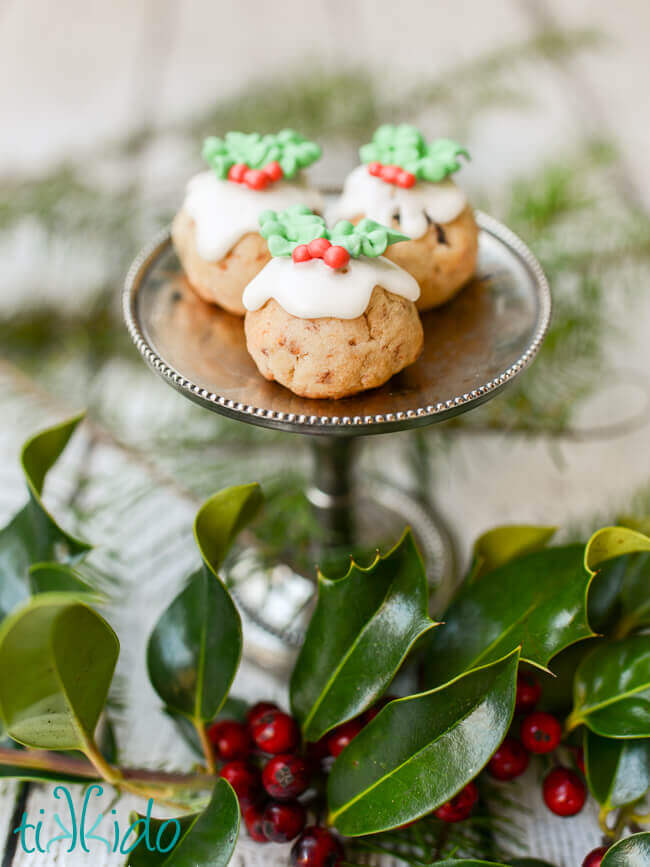 And they're delicious, too!  All those perfect Christmas flavors, in one tiny, bite-sized package.  I've created a new Christmas favorite!
Printable, One Page Version of the Figgy Pudding Cookie Recipe:
Other Christmas Cookie Recipes You Might Like: