Printer-friendly version
There's a magnificent scene in Matt Smith's first episode as the 11th Doctor, in which he is trying to figure out what foods his new tastebuds like.  After many trials, he finally discovers that he likes fish fingers and custard.  Together. While I completely agree with the doctor that "beans are evil," I didn't think actual fish fingers and custard would be particularly well liked by our party guests, so I decided to make a sweet cookie version for the Doctor Who dessert table.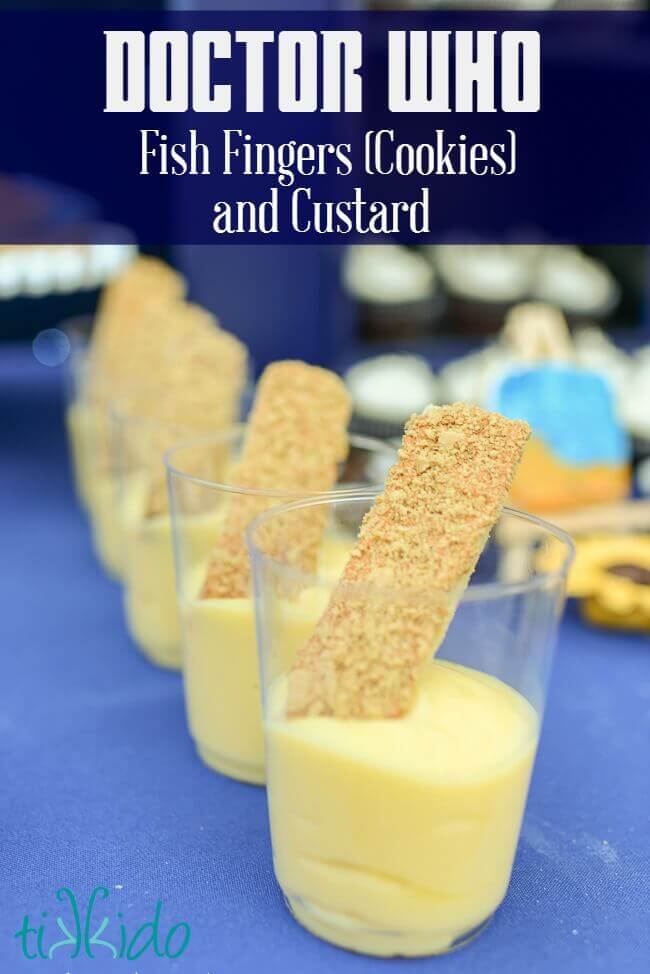 This version was a huge hit at the party! I should have made twice as many, evidently!  Something about using a cookie as a spoon for the pudding appealed to everyone, from kids to the parents.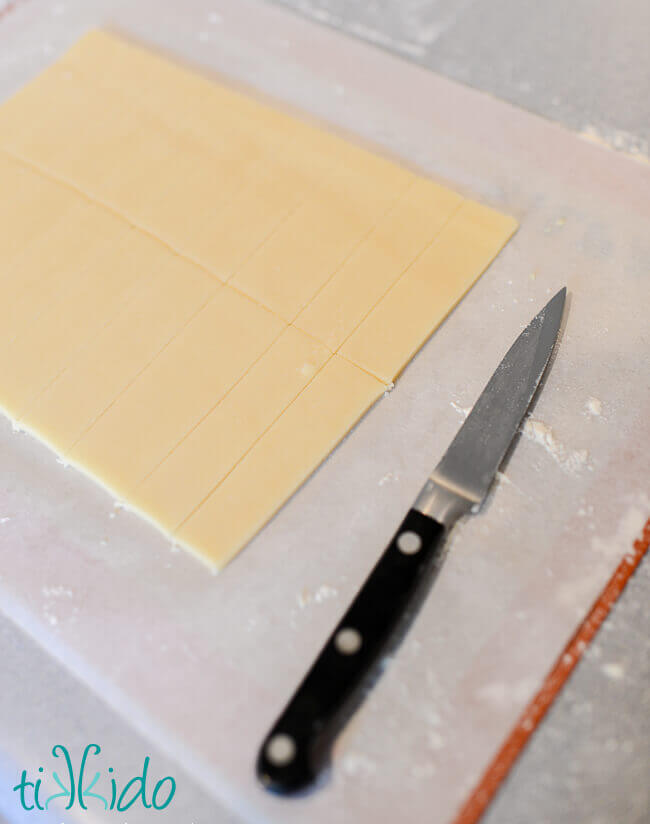 I started by rolling out some of my favorite sugar cookie dough (here's the recipe); it was the same dough I used to make the Jammie Dodgers and Doctor Who themed sugar cookies.  Same batch of dough, in fact.  That recipe makes a lot of cookies!
Roll out the dough to about 1/8" thickness (normal cookie thickness) directly on either the cookie sheet, or as I do, on a sheet of parchment paper. (I describe the technique in the sugar cookie recipe post).  Use a sharp knife to cut a large rectangle of dough, and lift away excess dough.  Use the sharp knife to cut the dough into fish fingers sized sticks.  Bake exactly as it is--don't worry about pulling the rectangles apart.
When the baked cookies come out of the oven, sure, they'll be stuck together.  But the knife lines you made will be perfect guidelines for you to cut the hot cookies apart with that same sharp knife.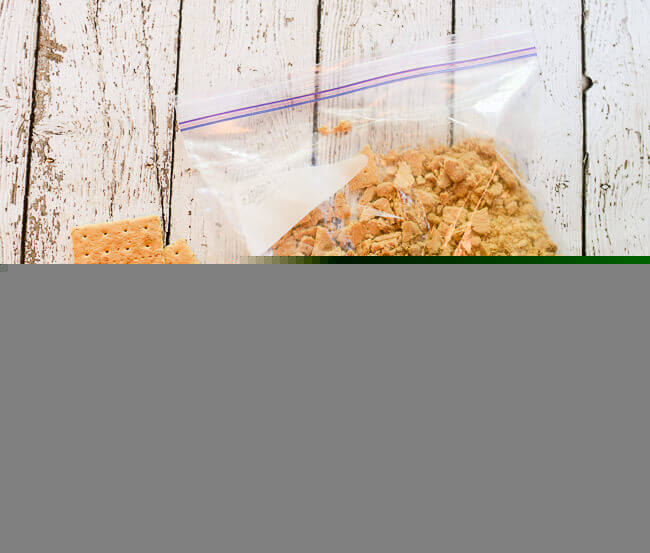 Let the cookies cool, and in the meantime, crush up some graham crackers to make graham cracker crumbs.  Or I suppose you could just buy graham cracker crumbs, but then you wouldn't get to whack things with a mallet.  I also liked having some chunks and slightly larger pieces in my crumbs.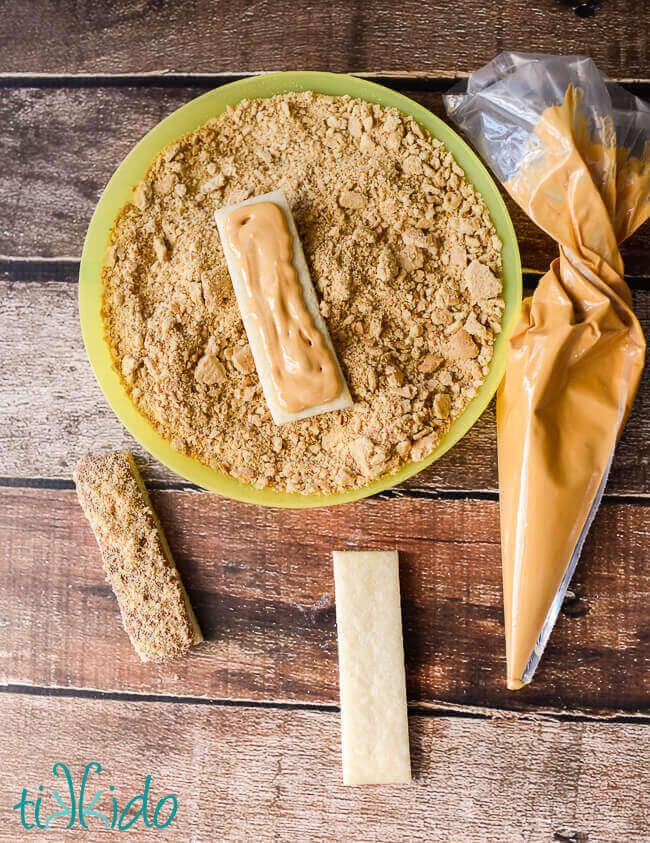 Tint some royal icing to a basically fish-finger/graham cracker tone, and spread over the cooled cookies.  Cover liberally with graham cracker crumbs, pressing the crumbs gently into the icing to be sure you get good coverage.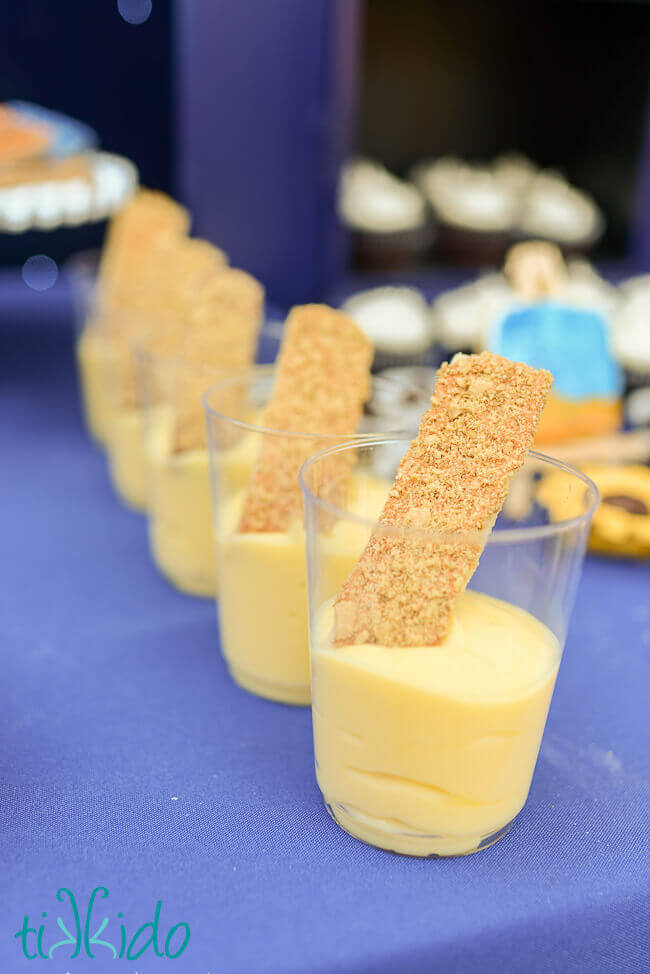 Whip up some of your favorite custard or pudding, and you have the perfect Doctor Who party food!