Printer-friendly version
Hand Pie is delicious, simple, baked cream pie.  It's very like a custard pie, but this is an eggless pie, so it's not a true custard.  This old-fashioned pie recipe has been made in my family for many, many years--I have no clue how far it goes back, but at least 5 generations.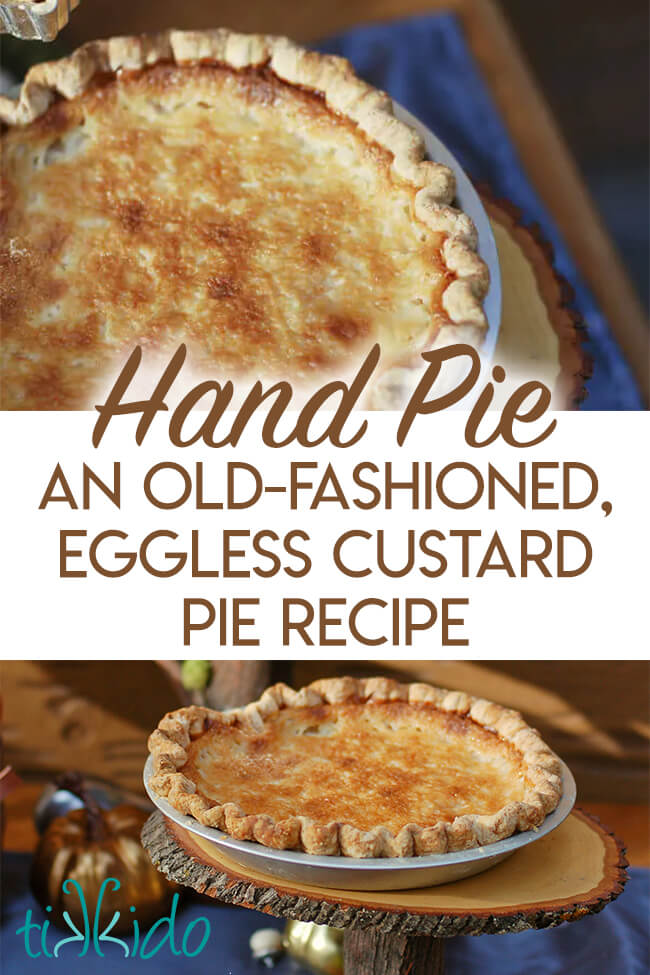 Family lore has two stories for why this is called "Hand Pie."   First, that many years ago, long before electric mixers were around, the ingredients were simply dumped in the pie shell and given a quick stir with the hand.  Second, that it's sturdy enough to pick up a slice and eat it with your hand.  I don't know which story is true (maybe both), but I do know that it's a simple, old fashioned, incredibly delicious treat.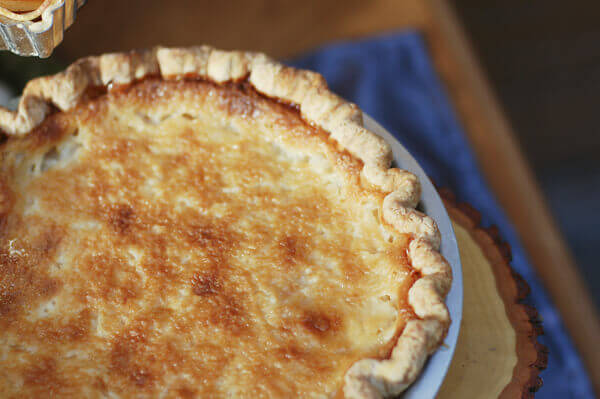 Hand Pie Recipe (Eggless Vanilla Custard Pie)
Single pie crust, formed in pie pan and unbaked
1 cup sugar
4 Tablespoons flour
pinch salt
2 cups (1 pint) cream (or Half and Half can be substituted)
4 Tablespoons butter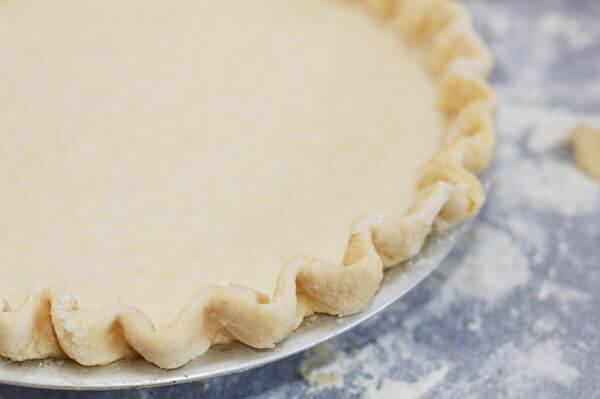 Preheat oven to 350 degrees Fahrenheit.  
Mix filling ingredients together in a bowl and pour into the unbaked crust.  You can use a store-bought crust, or if you'd like to make your own crust, here's my favorite recipe for homemade pie crust.
Bake at 350 for 15 minutes, then reduce to 325 for 50 or so minutes, until the filling is set.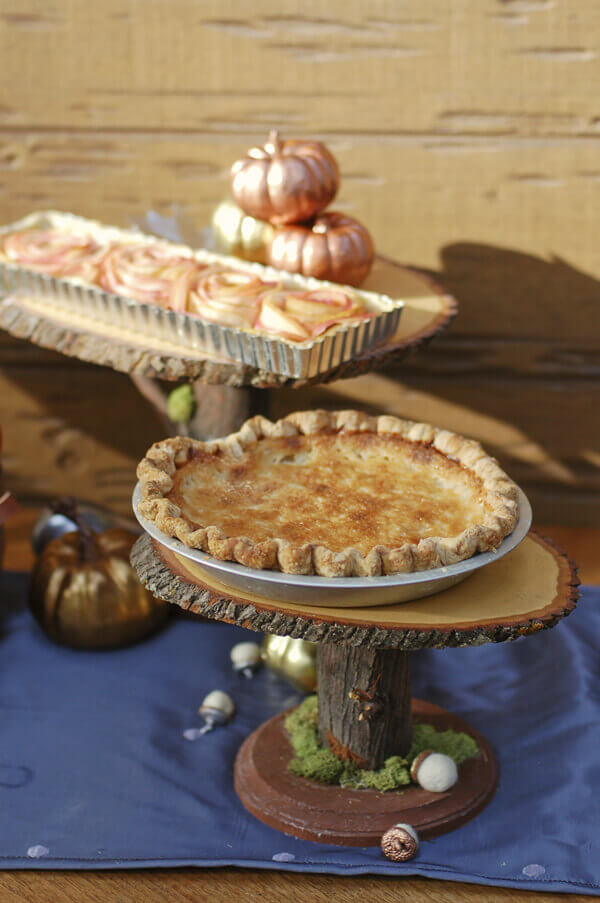 When it bakes up, it's a gorgeous golden yellow color, and the flavor is so much more fabulous than you'd guess from the ingredients.  If you're looking for an old classic, something you won't find on every Thanksgiving table, this is the one.
Printable Eggless Vanilla Custard Pie Recipe (Hand Pie)
Want a one page, printable version of this old-fashioned hand pie recipe?  Click on the image below to print the recipe or download directly to your device.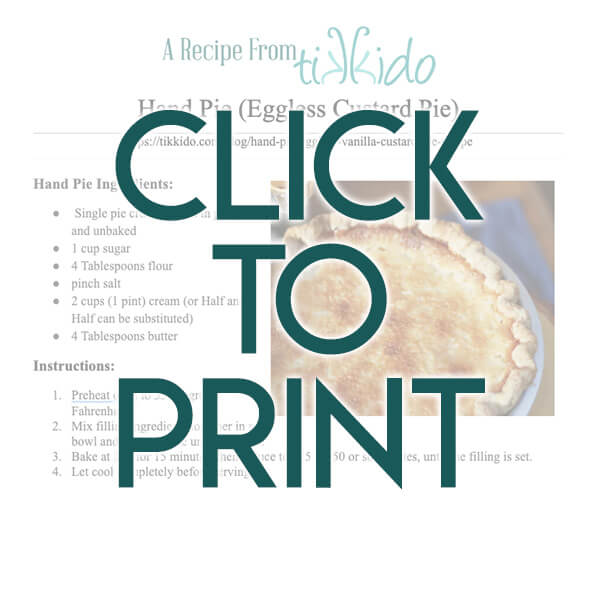 Other Pie Recipes You Might Like: