Printer-friendly version
Fresh squeezed lemonade is a true simple pleasure in life.  The perfect balance of sweet and tart, and the flavor of homemade lemonade made with freshly squeezed lemon juice just can't be beat.  Learn how to make lemonade with this simple recipe that uses ratios, so you can make just a glass for yourself or a huge batch for a crowd.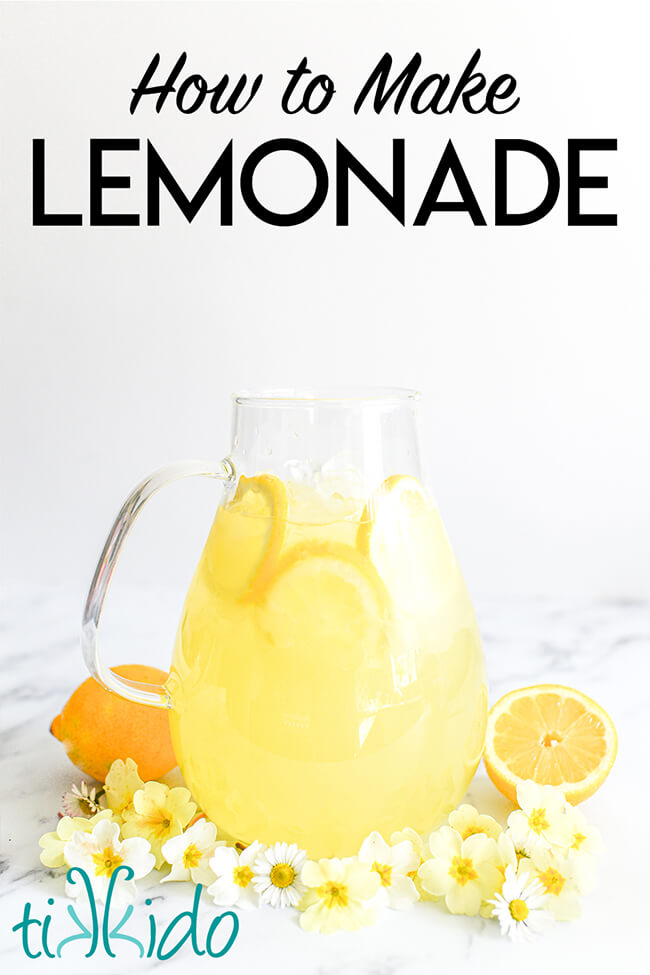 When we lived in Arizona, we had a lemon tree that produced hundreds of lemons each year.  Hundreds and hundreds.  We got really good at making amazing homemade lemonade!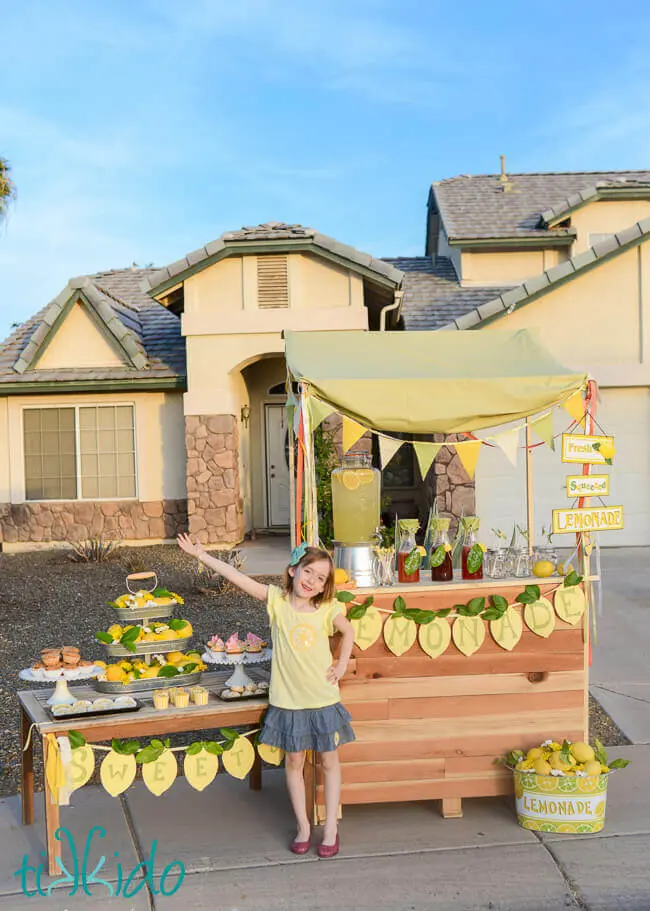 I always associate lemonade with summertime and lemonade stands, but lemons are actually in season starting in January and running through early May.  You can find fresh lemons all year long now, of course, but they're at their absolute best when they're in season.  
(You see more from our Ultimate Lemon Stand celebration here.)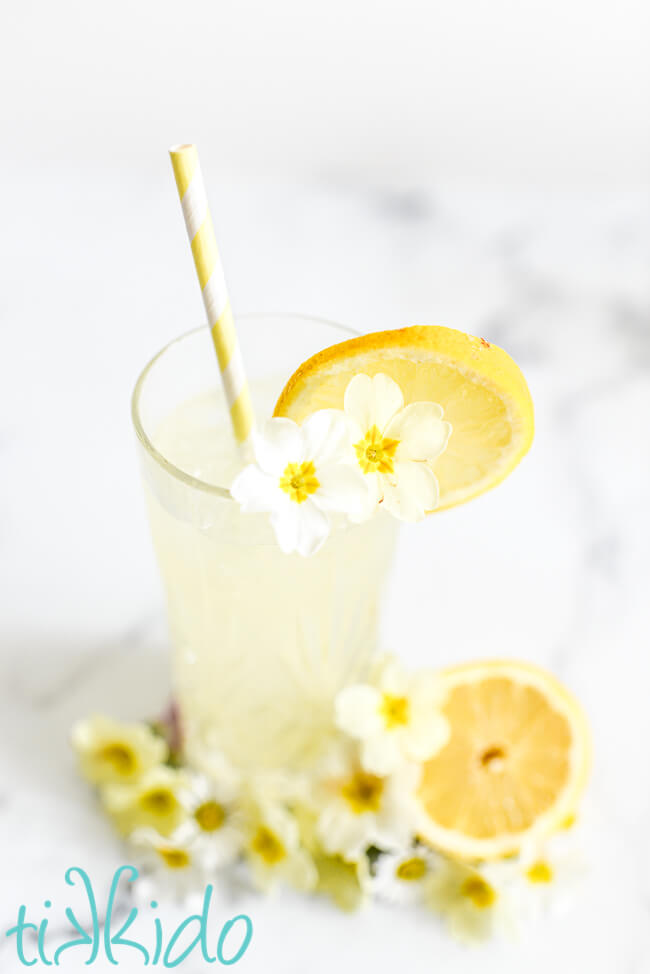 If you want to be really fancy you can garnish your lemonade with some edible flowers, but you don't need any special embellishments to make homemade lemonade something special.  This basic lemonade is absolutely amazing on its own.
How to Make Fresh Squeezed Lemonade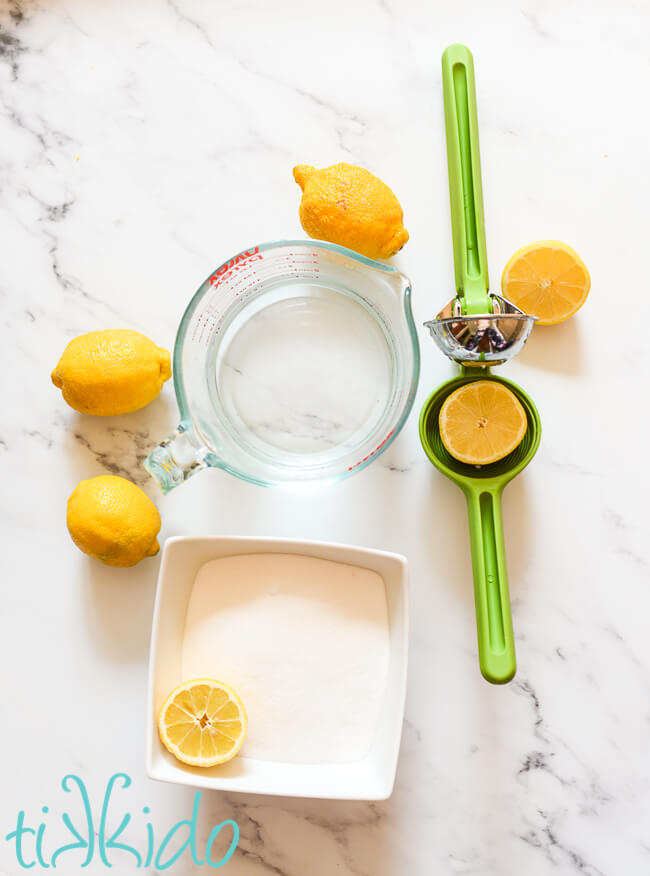 Fresh Lemonade Ingredients
Freshly squeezed lemonade is made with just three ingredients:  water, granulated sugar, and lemon juice.  The key is to get the right ratios, and you can make as much or as little lemonade as you'd like.  Make a single glass of lemonade, or lemonade for a crowd.
Fresh Squeezed Lemonade Recipe (Homemade Lemonade Ratio)
1 part lemon juice, freshly squeezed
1 part simple syrup (see details below)
2 parts water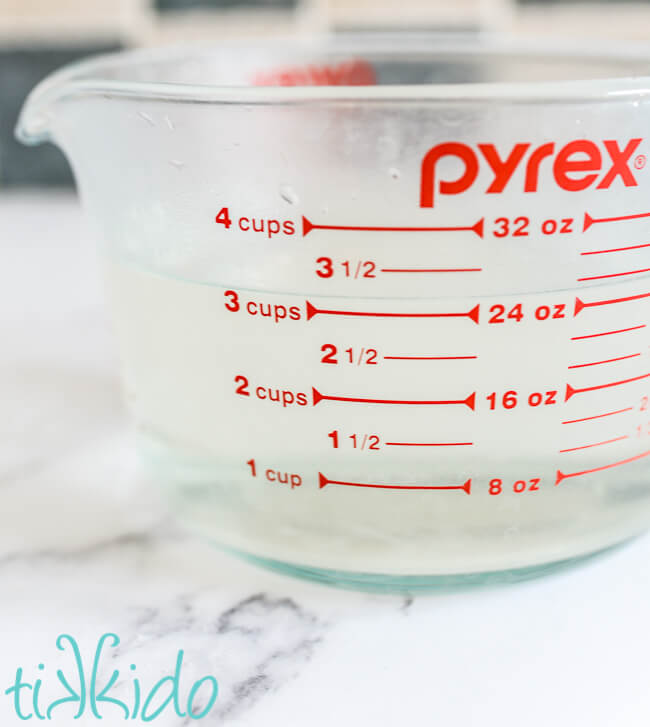 How to Make Simple Syrup for Homemade Lemonade
You don't have to make simple syrup to make lemonade, but I prefer this method over stirring sugar into the other ingredients and mixing and mixing and mixing until it finally dissolves (or doesn't, and you get weirdly tart lemonade with sugary grit at the bottom of your glass).  When you use simple syrup, you know it will blend with the other ingredients with a few quick swirls of a wooden spoon.
To make simple syrup, simply combine equal parts sugar and water in a saucepan.  Heat the liquid and stir until the sugar is dissolved.  
I made my simple syrup using 2 cups of sugar and 2 cups of water.  It made about 3 cups of simple syrup.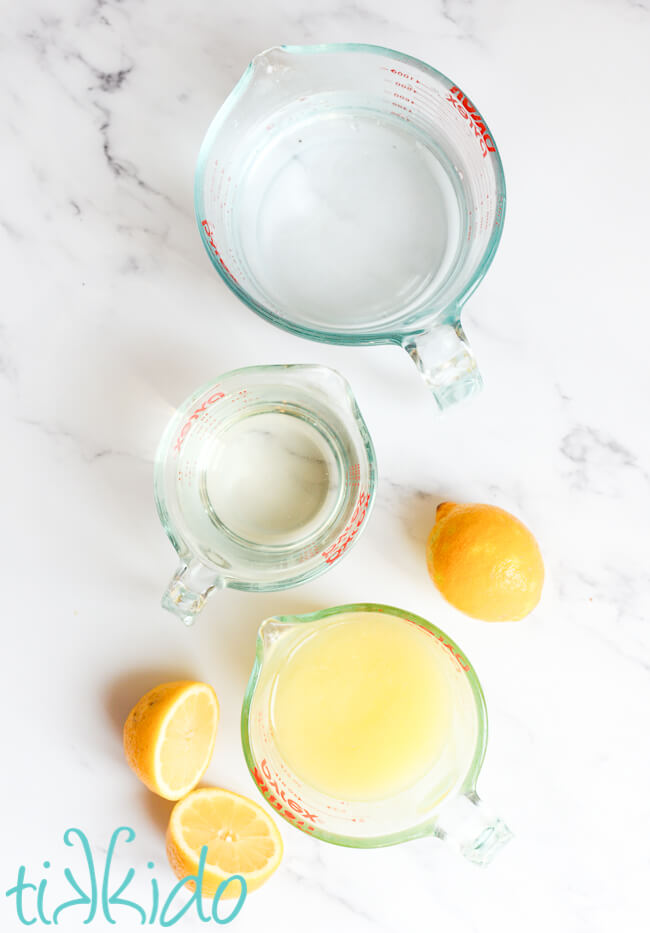 Once the simple syrup is made, it's easy to make the lemonade.  I like using the ratio method rather than absolute measurements to make lemonade, because I'm often not quite sure how much lemon juice I'll get from the lemons.  I base the measurements for the simple syrup and water on how much lemon juice I manage to squeeze.
If I'm only making a small batch of lemonade, I typically use my hand juicer.  If I'm making a lot, I break out the juicer attachment for my Kitchenaid mixer.  It's amazing!!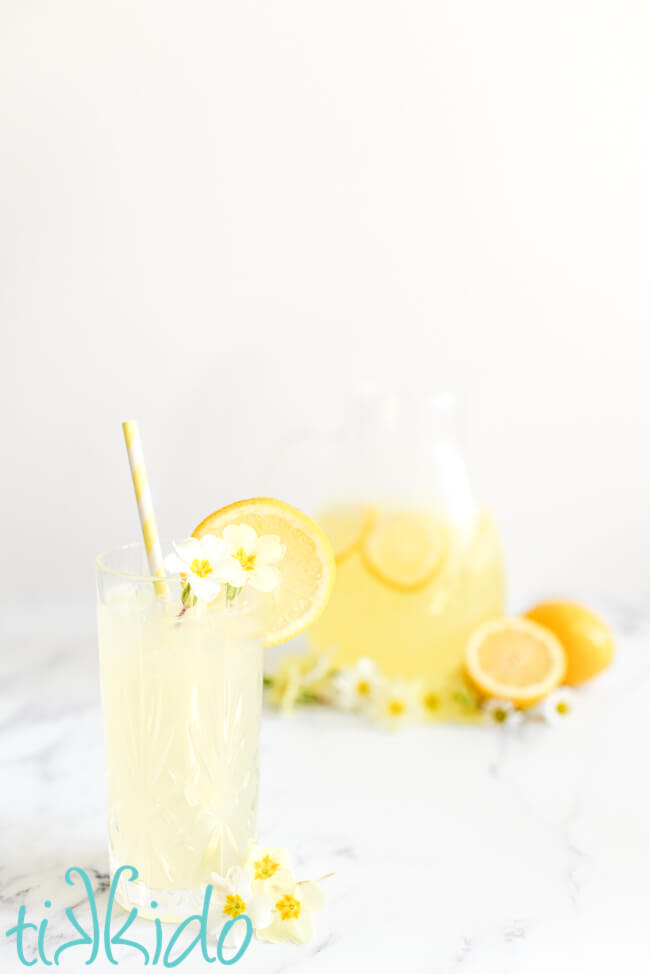 Once you have 1 part lemon juice, 1 part simple syrup, and 2 parts water combined, taste a spoonfull and adjust to your particular tastes.  Some lemons are sweeter than others, for example, so you might want to add a little more lemon juice to your mix.  Or you might like really sweet lemonade, and would add more simple syrup.  But as a basic rule of thumb, you can't go wrong with this lemonade recipe.  Start with this basic recipe, then tweak it to make it the perfect lemonade for you, every time.
Printable, One Page Lemonade Recipe
Want a one page, printable, PDF version of this homemade lemonade recipe?  Click the image below to print directly or save the recipe to your device.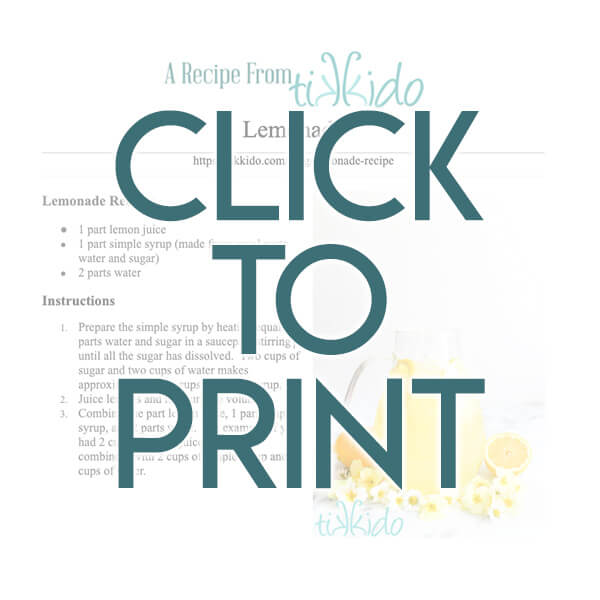 Other Lemonade Recipes You Might Like: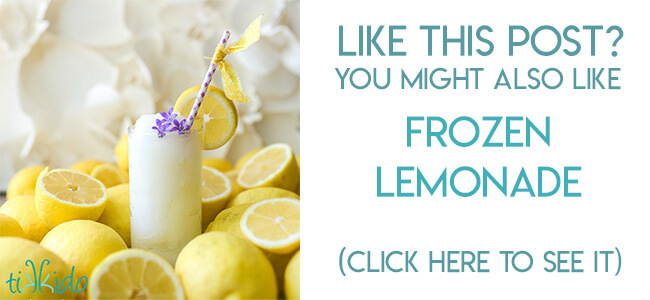 Other Non-Alcoholic Drinks You Might Like: