Printer-friendly version
Sugar cookies decorated with marbleized frosting are so gorgeous, and so easy to make!  This technique for dipping cookies in royal icing creates the most gorgeous marbled icing colors.  Made in heart shapes, these marbled icing sugar cookies are the perfect elegant sweet treat for Valentine's day.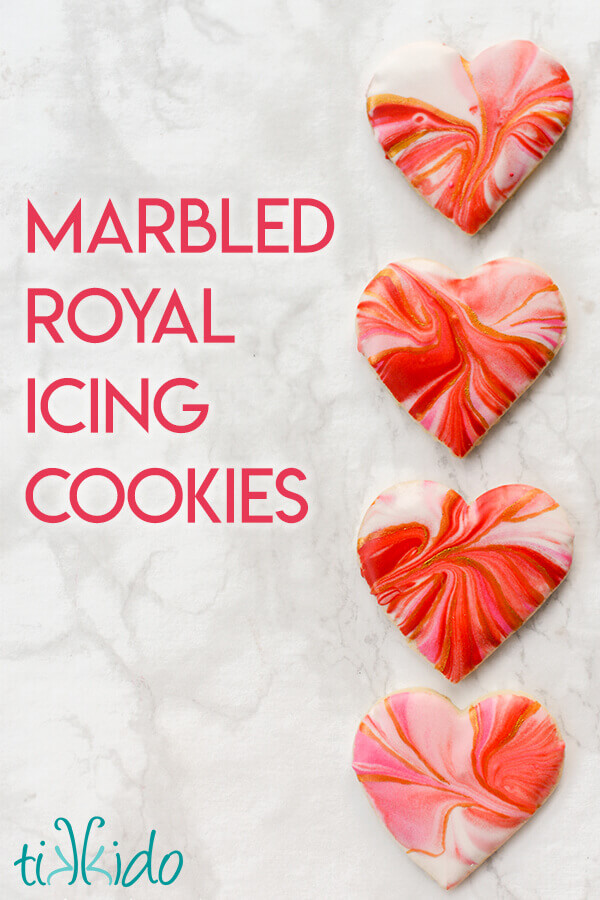 If you need to cover an entire cookie with a layer of icing, dipping the cookie in royal icing is the easiest way to get perfect, edge-to-edge coverage.  But it doesn't have to be a plain color.  You can easily make absolutely gorgeous, marbled icing sugar cookies with this easy technique.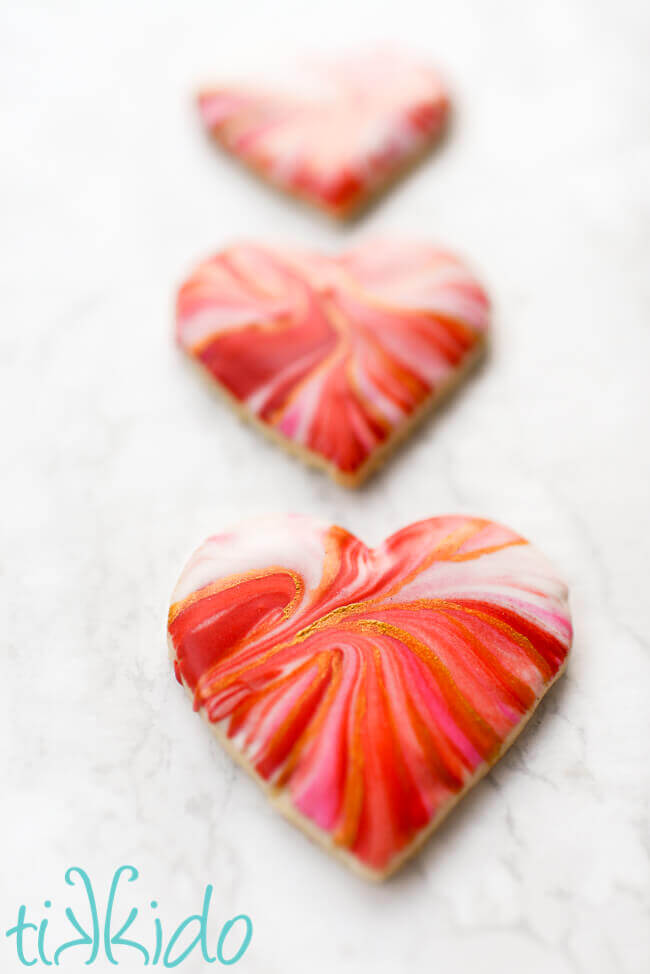 The glint of gold adds teh perfect touch to these marbleized cookies, doesn't it?  I'll share my tips for the best edible gold paint below.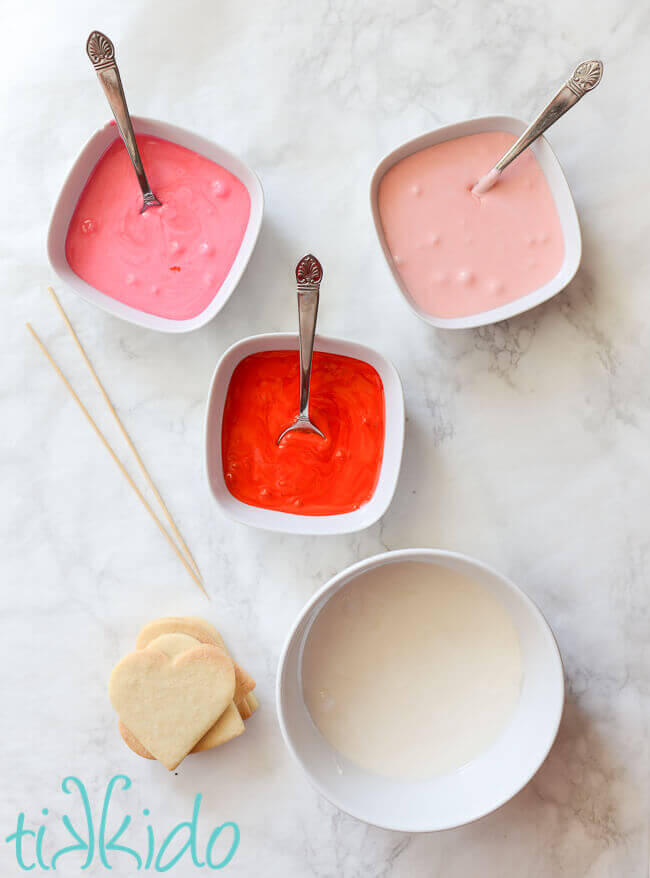 Materials for Making Marbled Icing Sugar Cookies:
Royal icing (in base color at at least one marbled color), thinned to loose flooding consistency.
Baked and cooled sugar cookies
toothpicks or skewers
Pretty basic, right?  You don't need piping tips or piping bags for this cookie decorating tutorial!  No specialty equipment at all.
Marbling Frosting for Royal Icing Sugar Cookies: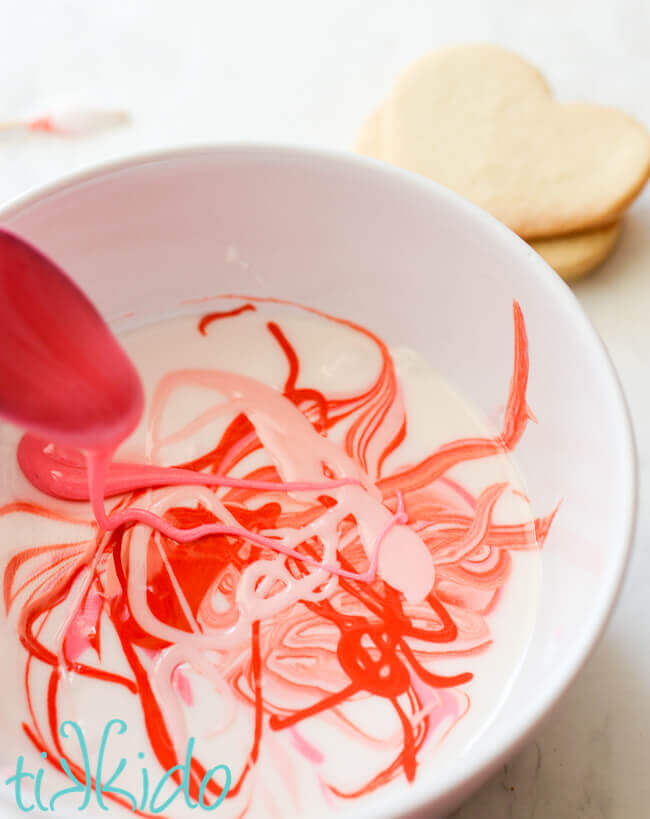 Put the base color of icing (here I used the white icing) in a larger bowl.  Drizzle a small amount of the different colors of icing on top of the base color icing.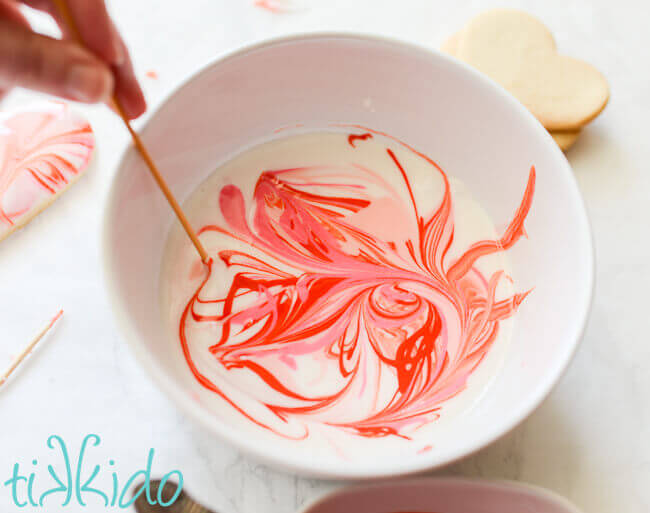 Use a skewer or toothpick to swirl the colors together to create a marbled pattern.
Dipping Cookies in Royal Icing: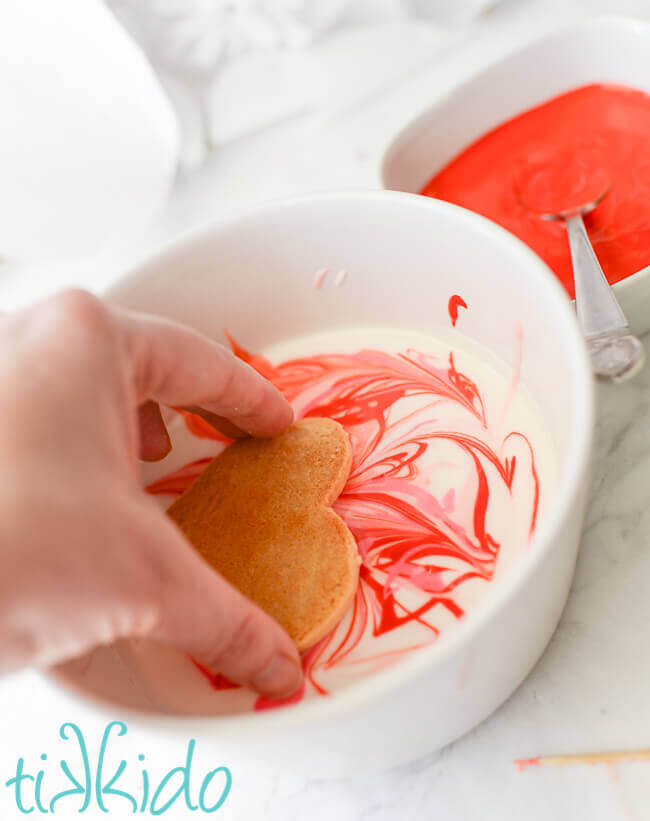 Carefully hold the sugar cookie by the edges, and dip the top of the sugar cookie in the marbled icing.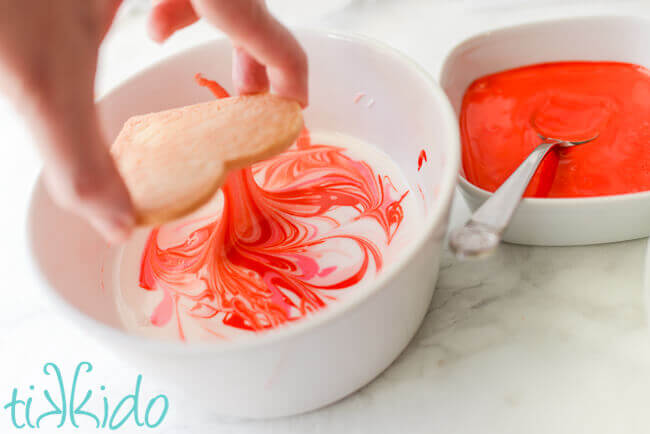 Lift the cookie straight up, away from the icing, and let excess icing drip off.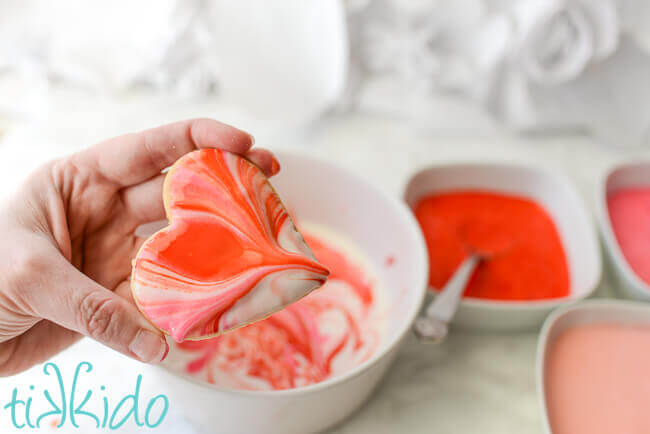 Turn the cookie over and set it on parchment paper or waxed paper to dry.
This technique tends to create a lot of bubbles in the icing, so while the royal icing is still very fresh, use a skewer or toothpick to pop any bubbles you find.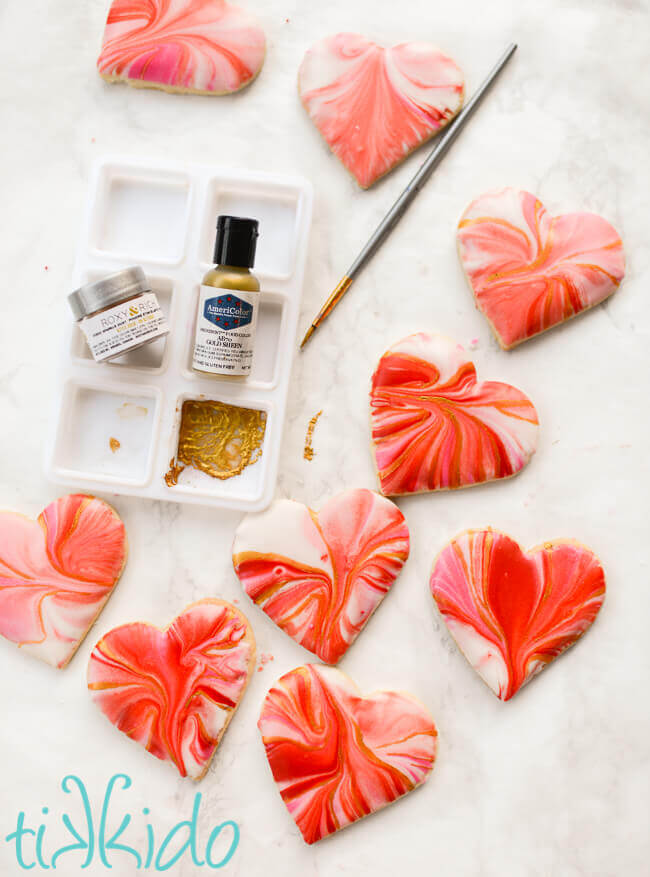 After the marbled cookies have dried, I like to add a little bit of glam and sparkle by tracing some of the marbled lines with edible gold paint.  
The Best Edible Gold Paint that Gives the Best Coverage in One Coat:
An edible golden paint made from mixing gold luster dust and vodka is ok, but it doesn't have great coverage.  I typically have to paint several coats to get a good golden color with just this mixture.   But this time, instead of mixing the gold luster dust with vodka, I mixed it with Americolor gold sheen airbrush color.  And wow, did that make an incredible, edible golden paint!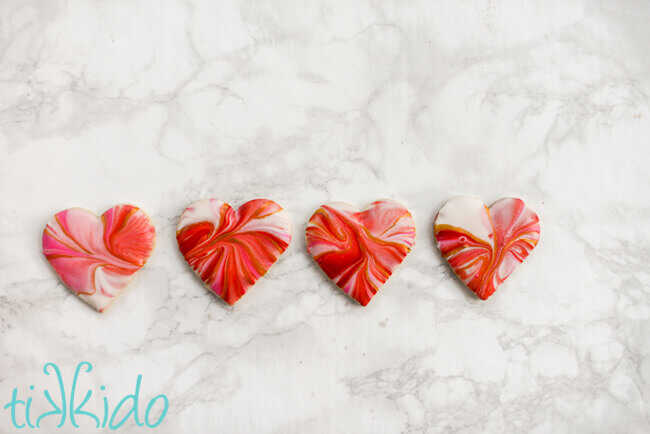 Looks great, right?  Did you watch the video above?  I even demoed this on my local Fox 10 morning news yesterday, and the host made a gorgeous cookie on her very first try!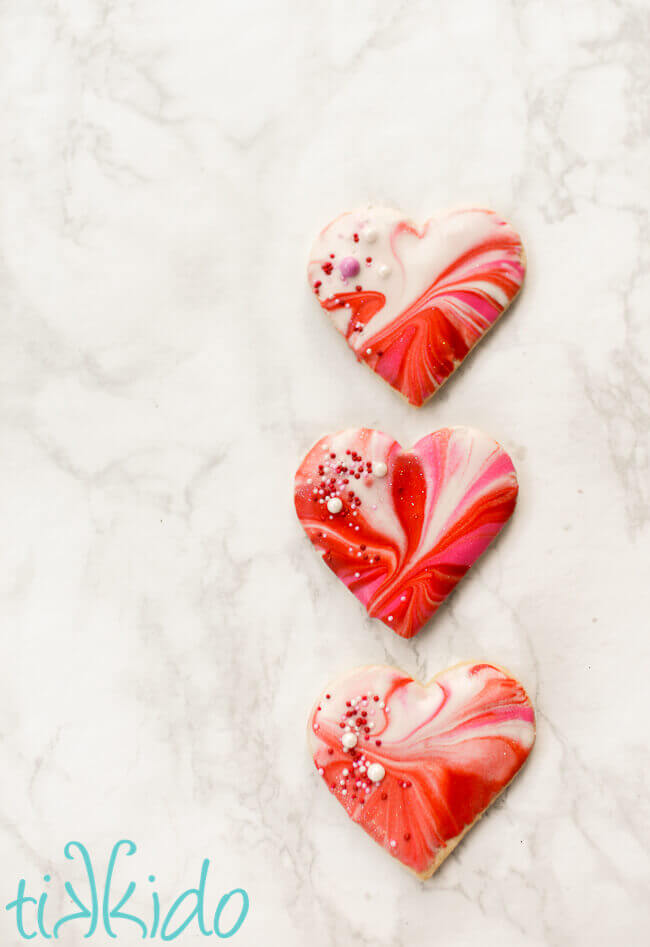 I also had fun adding a mix of sprinkles to some of the freshly-dipped cookies, too, but I think I like the ones with the gold accents the best.  Would doing both be too much?  When has that ever stopped me?  ;-)
Other Sugar Cookie Tutorials You Might Like: