Printer-friendly version
If you're throwing a Minecraft birthday party, you're going to need some Minecraft party decorations, like these pixelated, life sized minecraft flowers.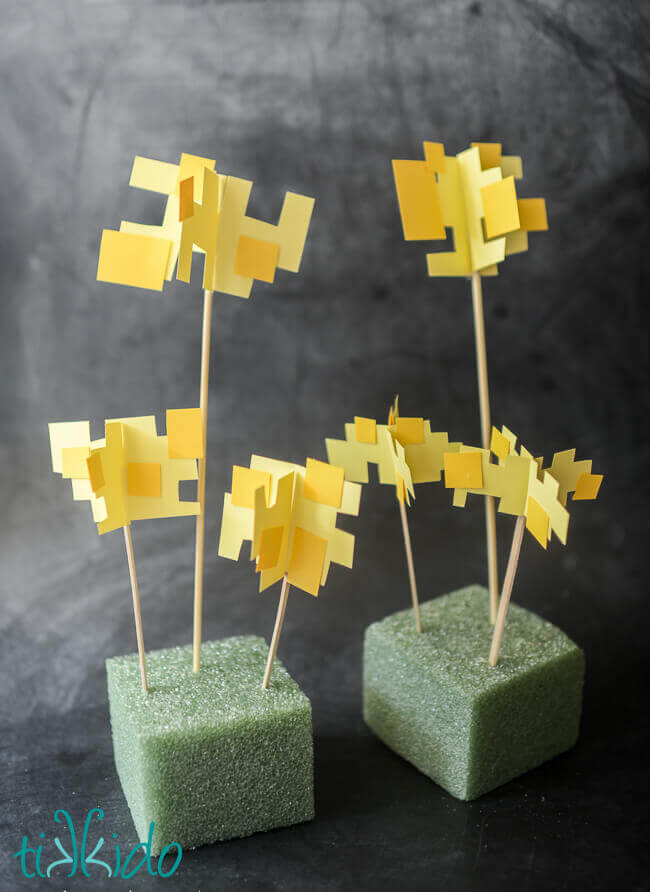 I love all the little details when it comes to party planning.  The small things that not many people will notice, perhaps--but they make me happy.  Like these real-life-sized pixelated Minecraft style flowers I scattered through the backyard at the Stampy Minecraft birthday party.
These are some of the pixelated paper flowers I made for the party.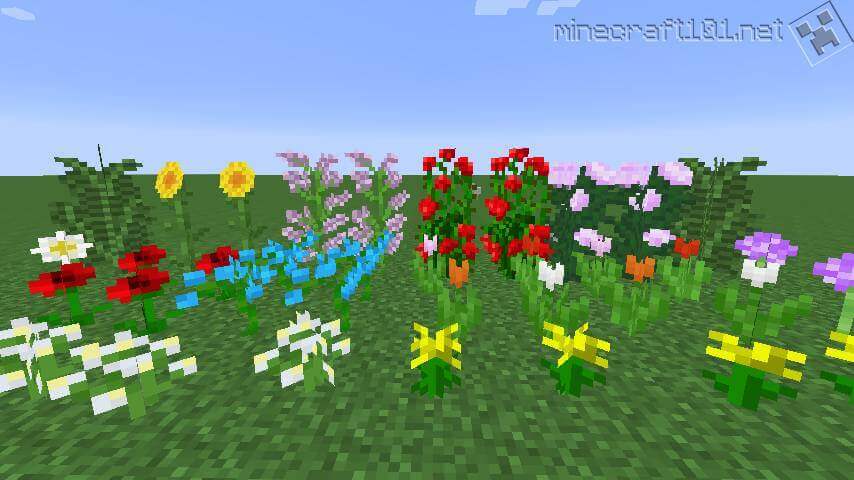 And some shots of flowers from the Minecraft game (captured by Minecraft101.net)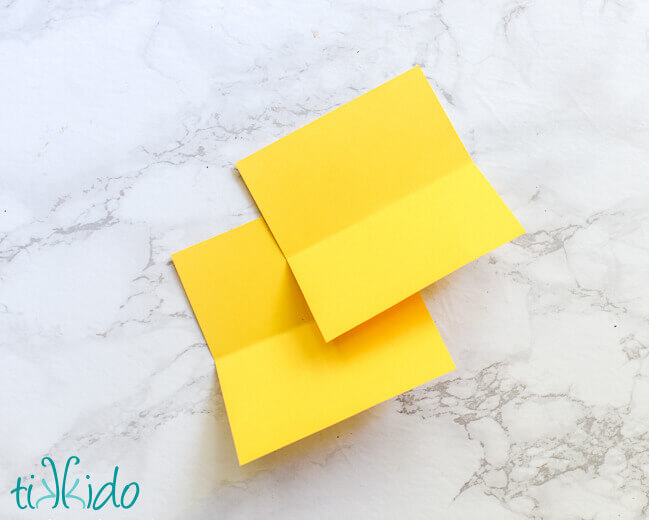 Start by cutting two same-sized rectangles of cardstock.  Stack them together, and fold in half to mark the center.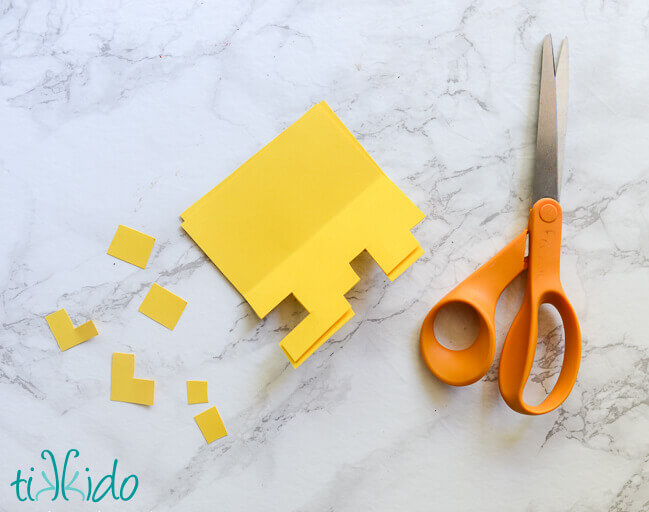 Cut random, squared-off chunks out of all four sides of the papers.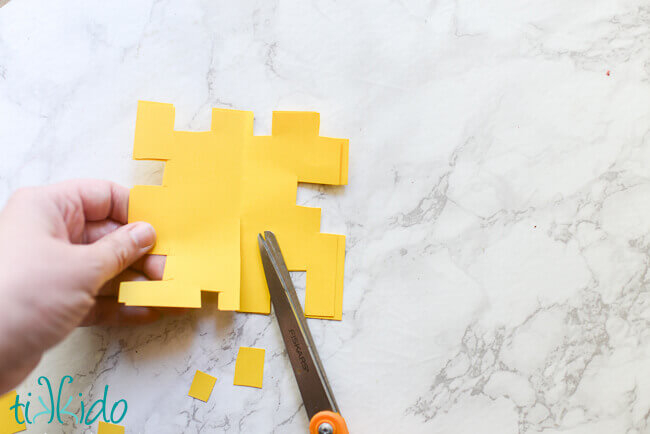 Holding the two pieces of paper together, cut a slit halfway up the center of both sheets of paper.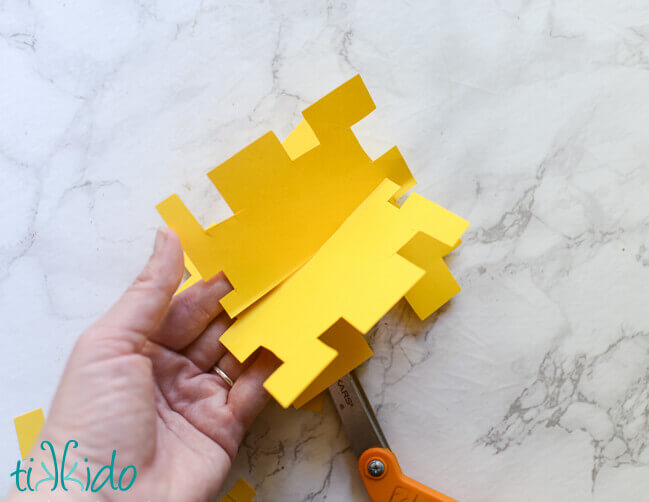 Turn one piece of paper upside down, and slide the pieces of paper together, so that the slits interlock and connect the two pieces of paper together.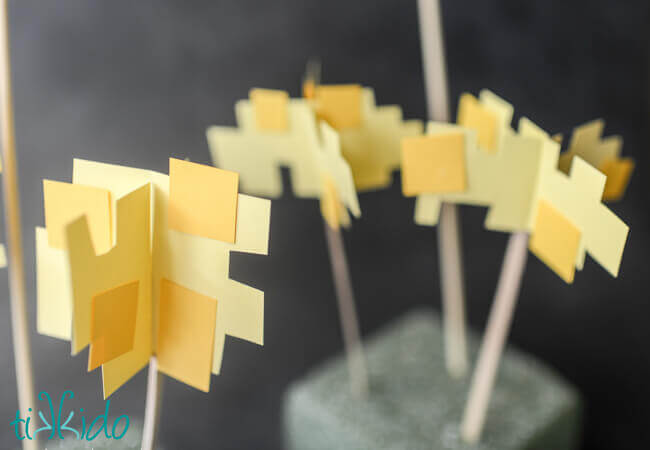 Use a glue gun to glue the basic paper flower shape to a bamboo skewer.  Glue squares of a slightly different shade of yellow at random spots on the basic flower shape.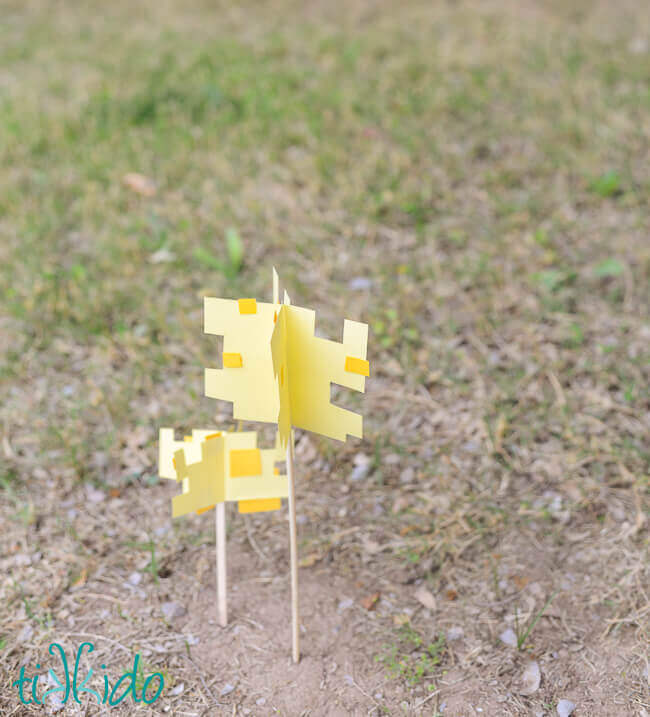 Since I glued the Minecraft flowers to bamboo kitchen skewers, it was easy to plant my flower props around the yard by simply pushing the pointed end of the skewer into the dirt.  Even here in dry, dry Arizona.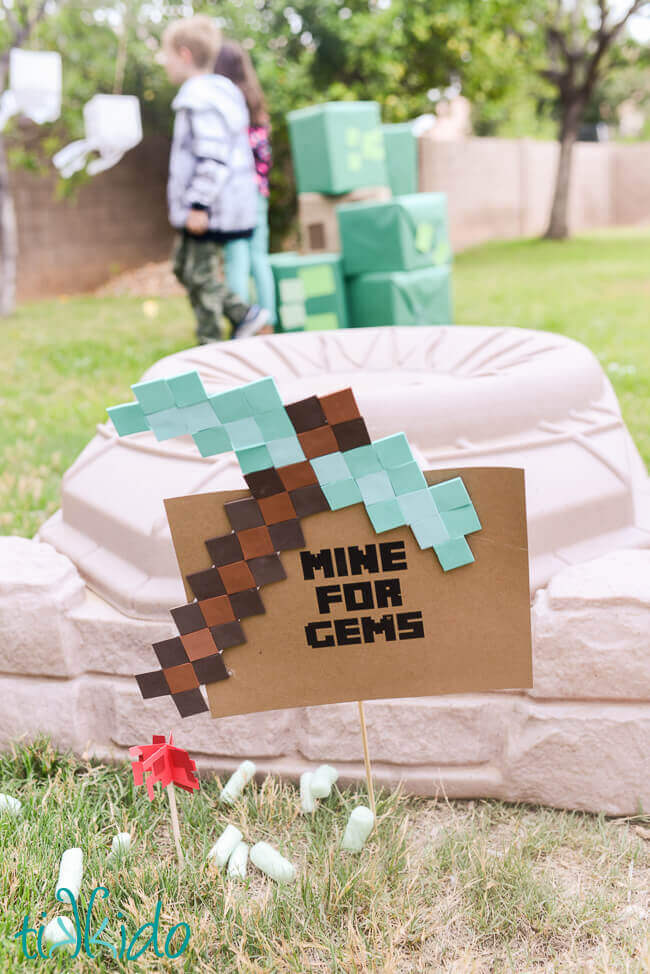 I didn't use any fresh flowers at this birthday party, just my paper Minecraft style flowers.  Inexpensive and thematic--the perfect small detail for this party.