Printer-friendly version
Make these incredibly easy paw print napkins for a wolf party or a puppy party.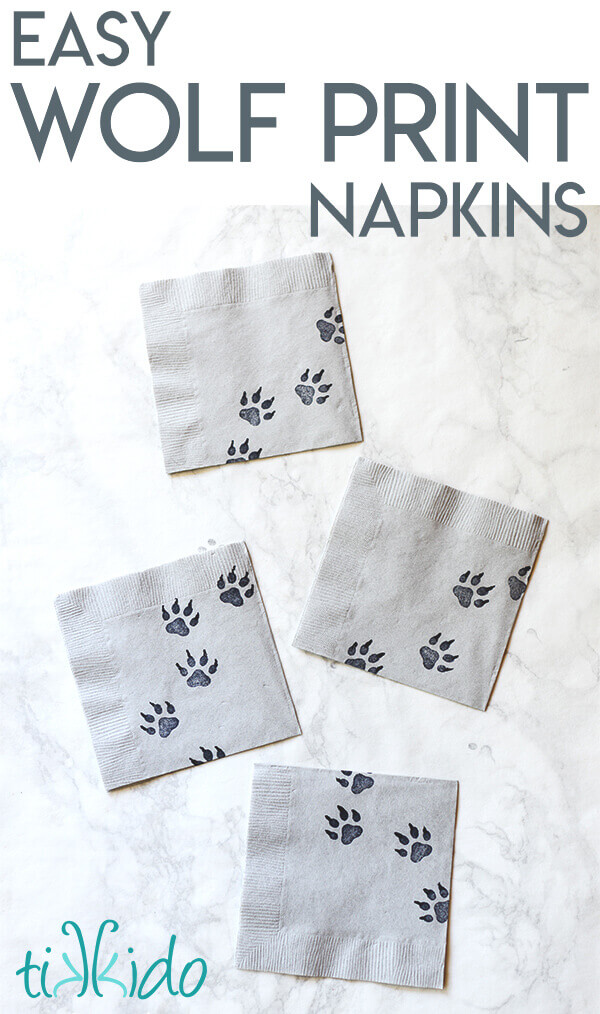 I love little custom touches like these for birthday parties.  I actually looked to see if I could buy wolf themed paper napkins, but there weren't many options, and they were very (relatively) expensive.  I bought this pack of napkins at the dollar store.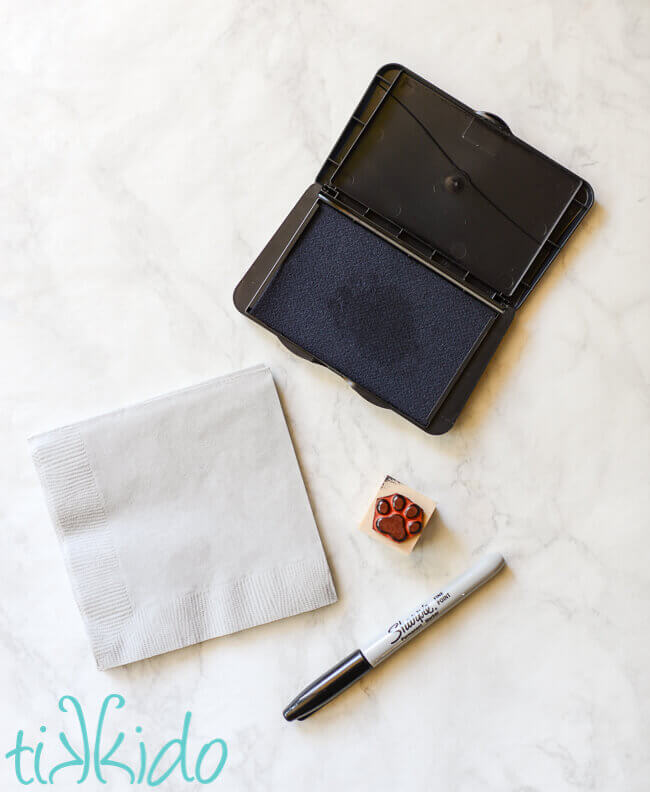 Materials for Paw Print Wolf Tracks Napkins: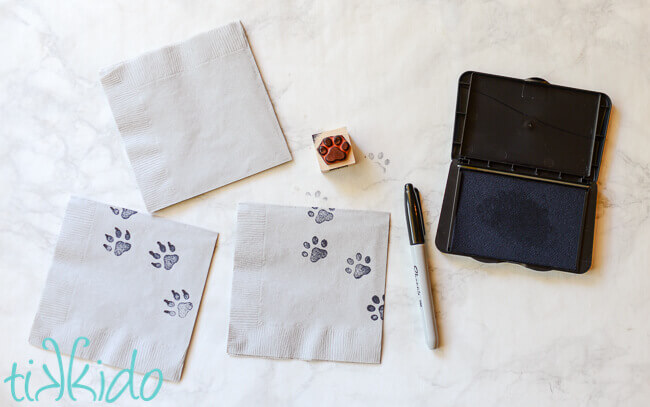 The method?  Stamp those cute paw prints on the paper napkins!  I did my stamping on a piece of parchment paper so I wouldn't care about stamping over the edge of the napkin.  Having partial paw prints at the edge of the napkins makes the tracks look much more natural.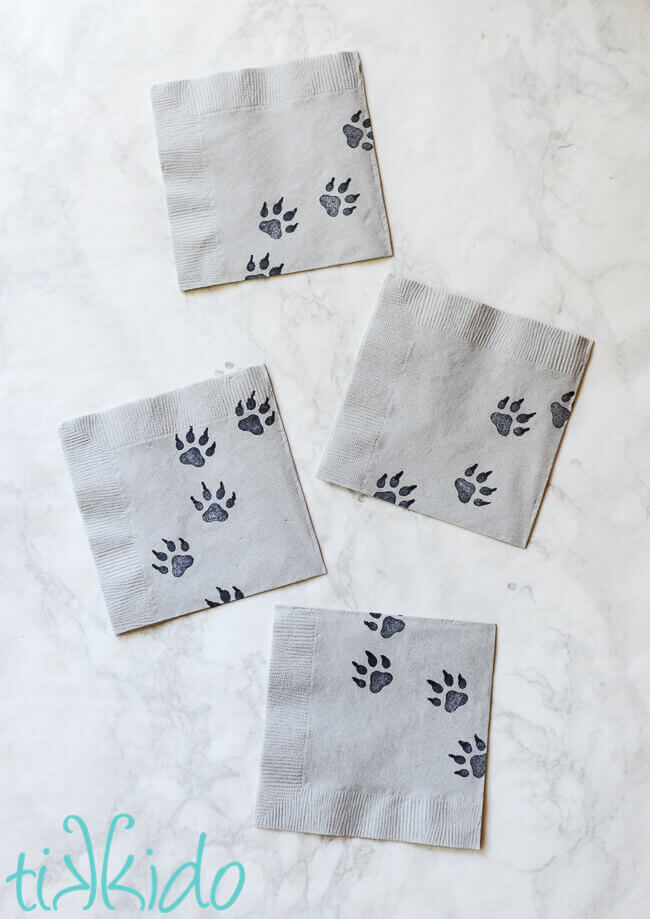 For a puppy party, just use the paw print stamp.  For our wolf birthday party, I added claw marks with a sharpie.  Either way, they were adorable!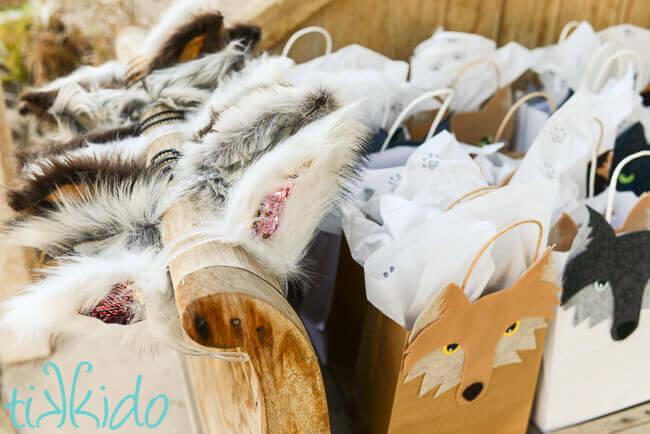 I used the same technique to dress up plain white tissue paper in the wolf gift bags, too.  Such a simple technique, but those finishing touches really make all the difference!
Other Paper Napkin Tutorials You Might Like:
Other Wolf Party Tutorials You Might Like: