Printer-friendly version
Strawberry cheesecake popsicles are the perfect creamy, cool summer treat to make when fresh berries are in season.  This strawberry cheesecake popsicle recipe is incredibly easy to make, which makes this a fun project to do with the kids on a hot summer day.   And it's so easy because it's a Jello pudding pops recipe!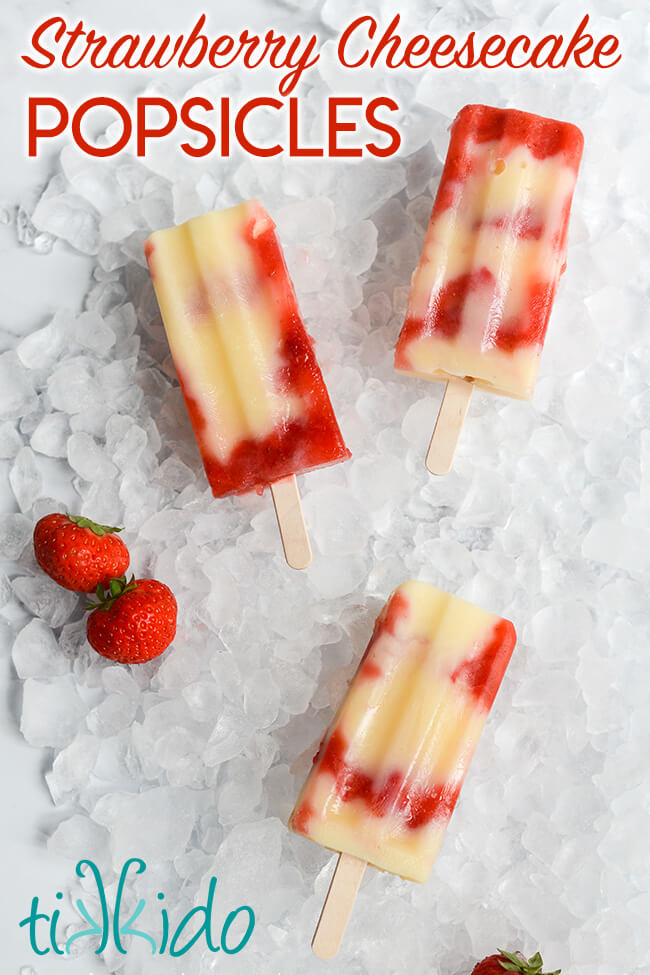 It's the first monday of the month, and that means it's time for the Taste Creations Blog Hop!  This month, our theme is Summer Berries.  I bought some incredibly sweet (kind of strangely shaped) local strawberries from the market this week, and thought that this was the perfect opportunity to share how to make strawberry cheesecake popsicles. 
Aren't they pretty?  And they're so creamy, with a perfect, not-too-hard texture, since they're Jello pudding popsicles.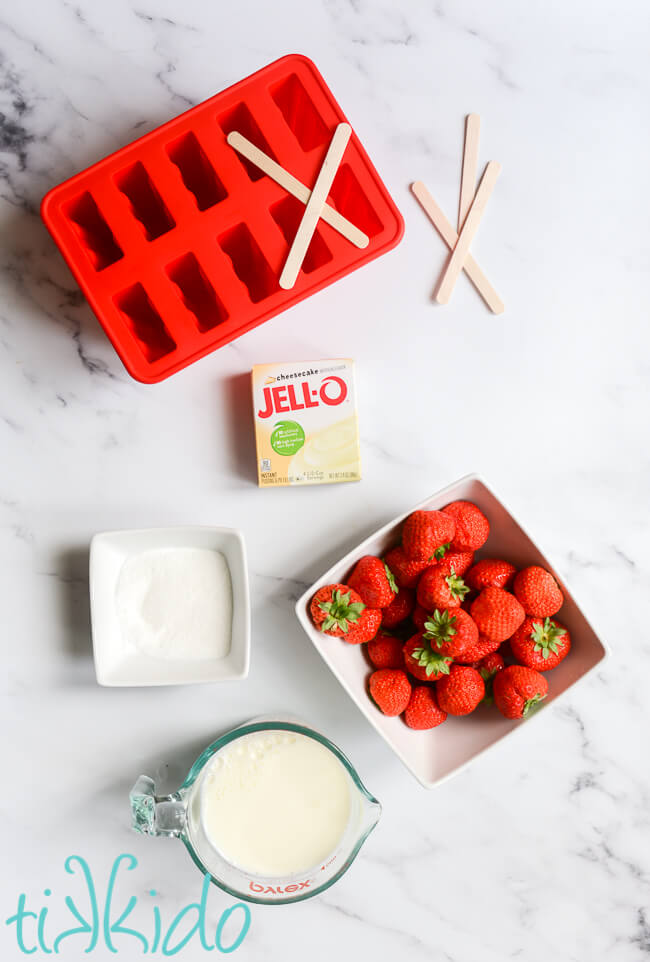 Strawberry Cheesecake Jello Pudding Pops Recipe
2 cups of sliced, fresh strawberries
1/4 cup sugar
2 cups milk
1 package Cheesecake Jello pudding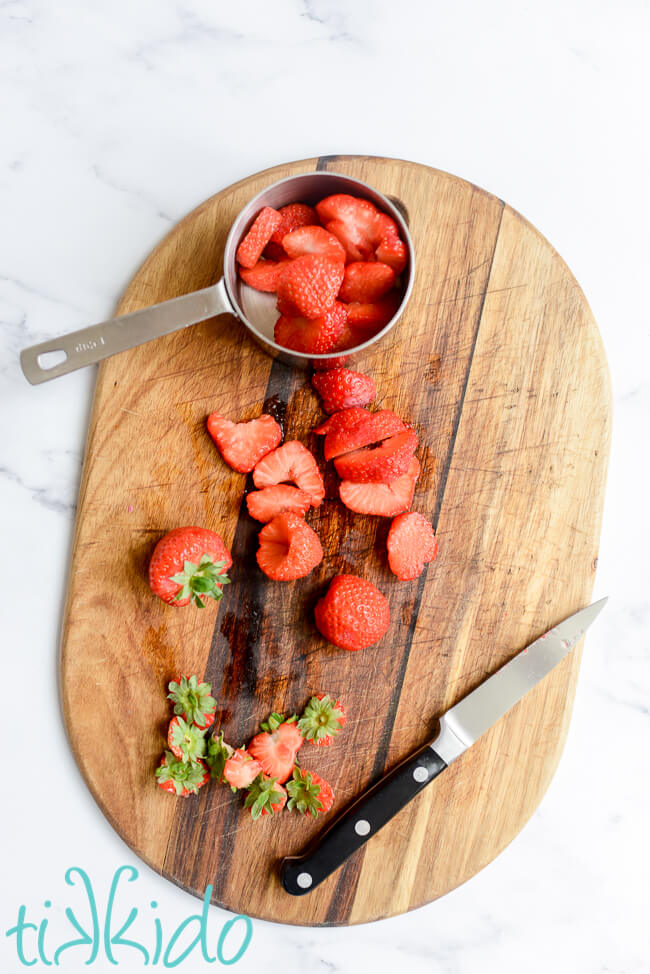 Hull and slice the strawberries. Measure two cups of the sliced strawberries.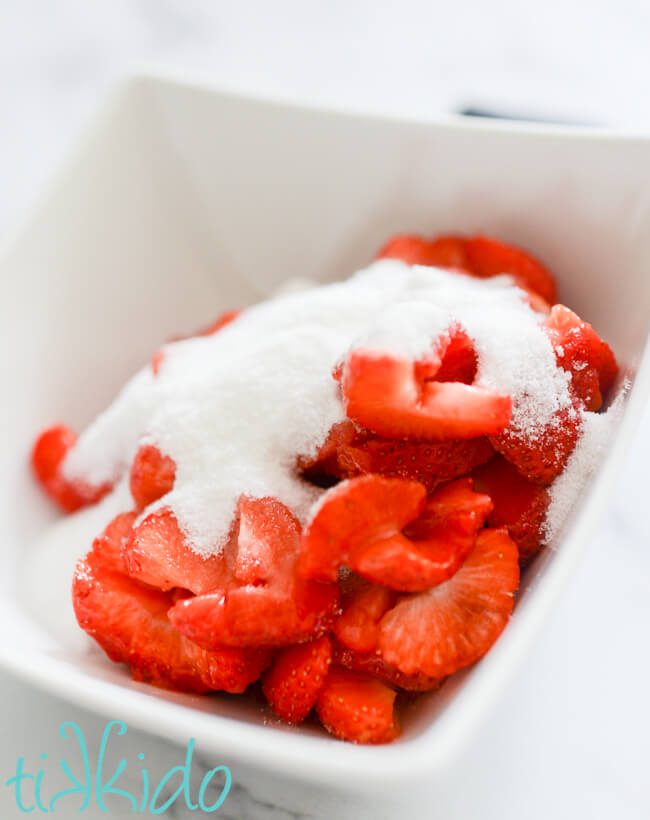 Add the 1/4 cup of sugar to the strawberries, and then mash the strawberries until it's mostly puree, with small chunks of berries.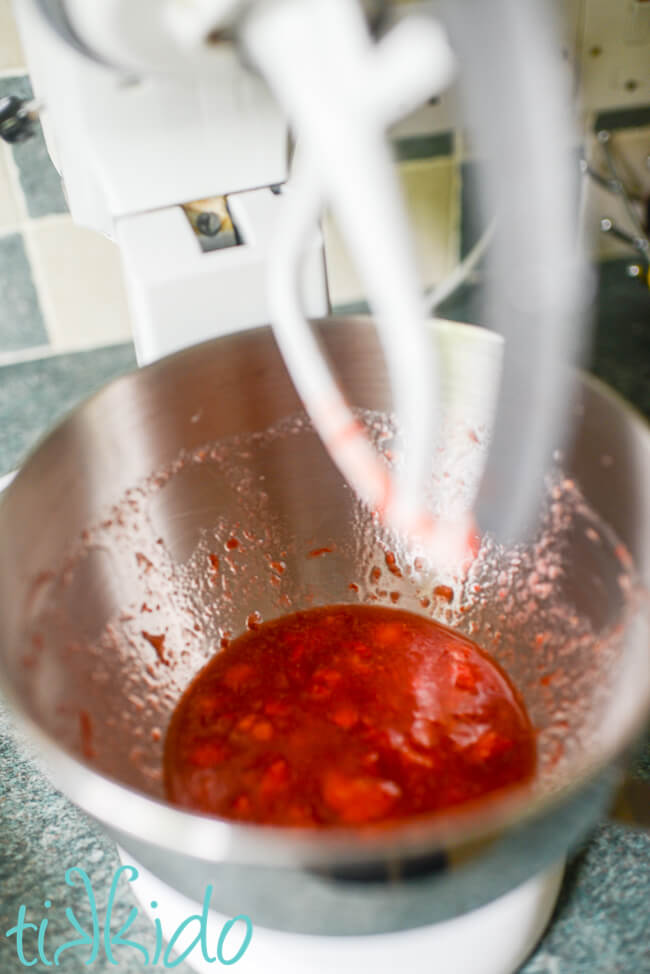 You could use a potato masher to do that by hand, but a mixer is brilliant for doing this quickly and easily.  (It's also how I make incredibly quick and easy strawberry freezer jam.) Just toss the berries and sugar in the mixer and mix until it's the texture you want.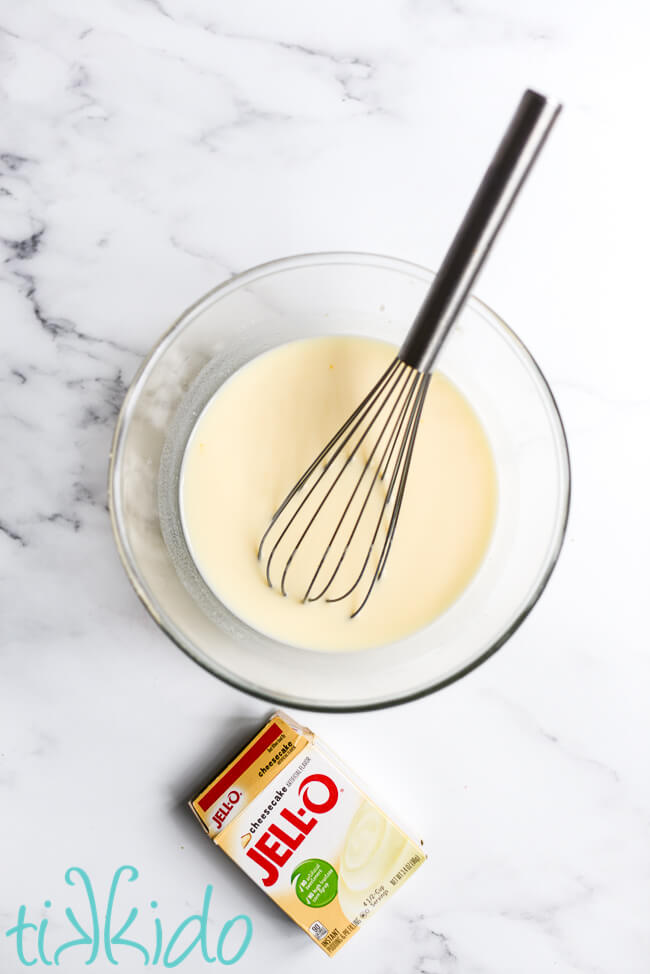 Mix the Jello cheesecake pudding mix with two cups of milk.  Let it sit for a few minutes to firm up before making the popsicles.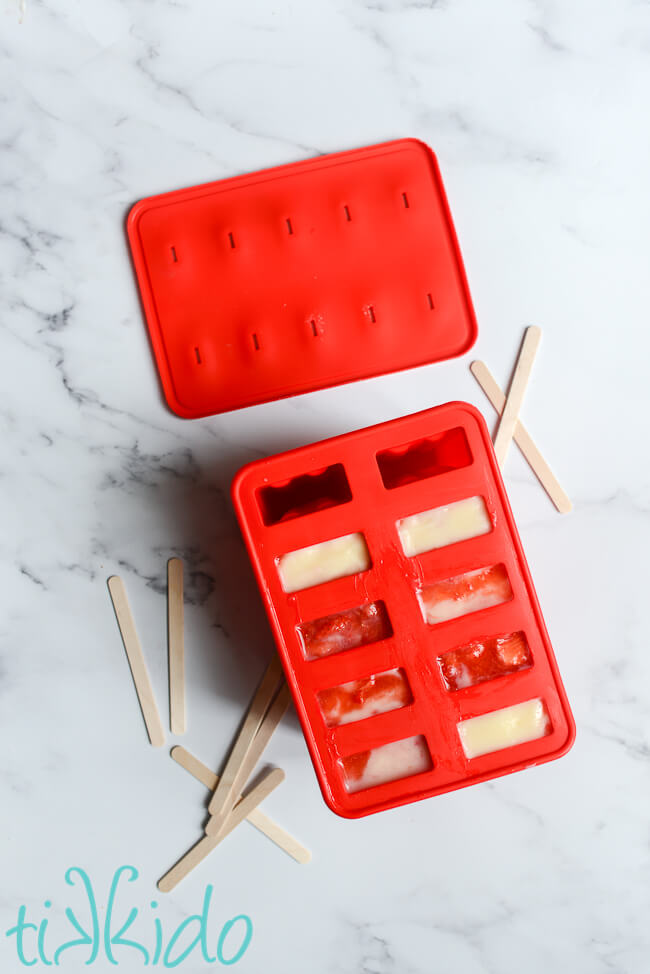 Now it's time to fill the popsicle mold!  I used a silicone popsicle mold with that absolutely classic popsicle shape. 
Spoon the berry puree and cheesecake pudding into the popsicle mold, alternating spoonfuls.  It will naturally blend and layer into the beautiful, swirled patterns you see.
Freeze for at least 5 hours, until completely solid.  You can run hot water around the outside of the popsicle mold for a few seconds to help the popsicles release easily.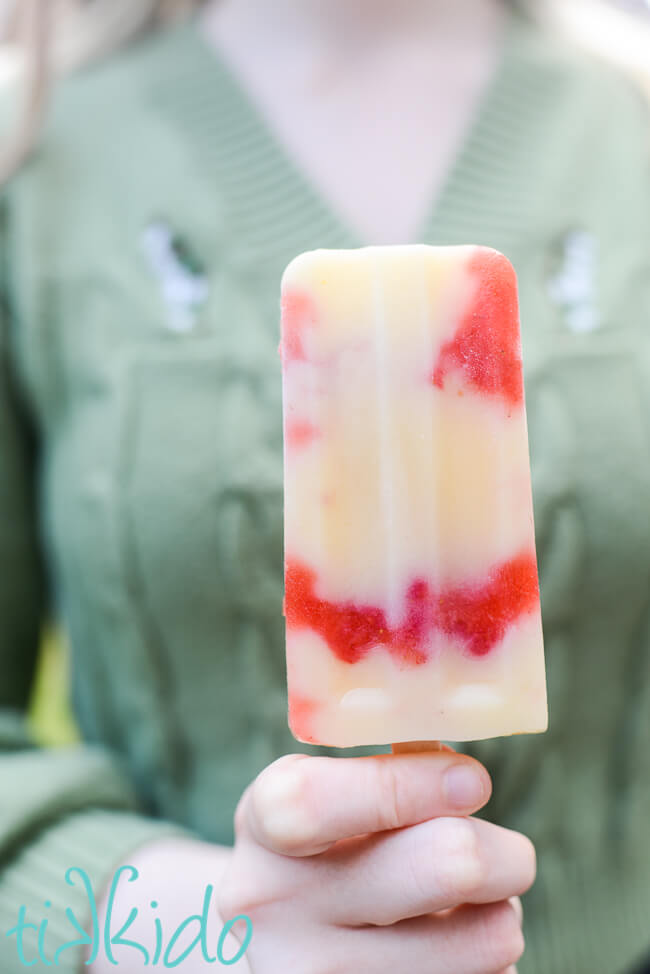 Is there anything better in the summertime than a delicious, homemade popsicle?  
Printable, One Page Strawberry Cheesecake Popsicle Recipe:
Want a printable, one page, PDF version of this strawberry cheesecake Jello pudding pops recipe?  Just click on the image below to save to your computer or print it out.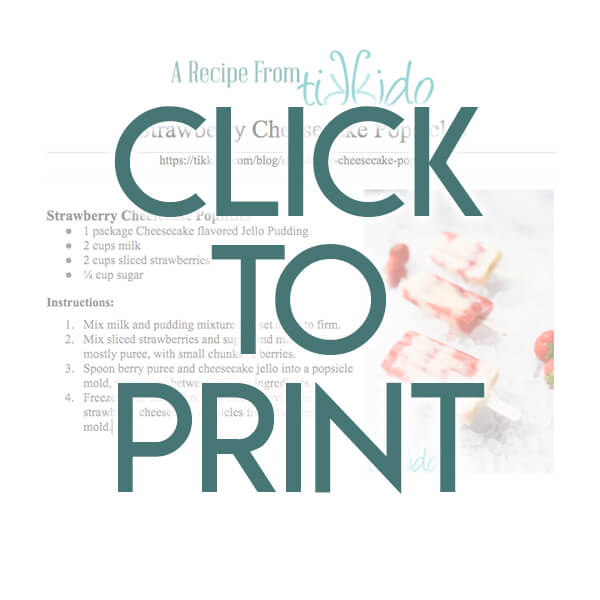 Other Berry Recipes from the Taste Creations Blog Hop: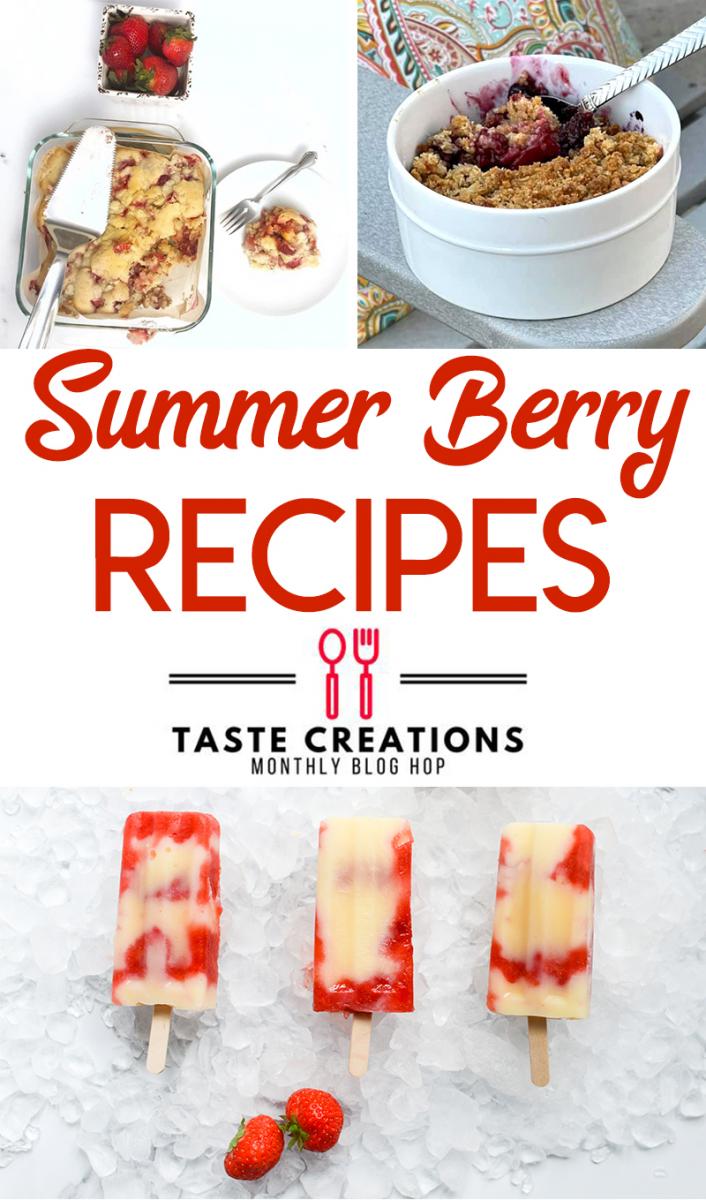 Be sure to check out the other delicious summer berry recipes from my blogger friends this month.  I love berry season!
Our Good Life:  Berry Crisp
Mom Home Guide:  Easy Fresh Strawberry Coffee Cake
Other Popsicle Recipes You Might Like: