Printer-friendly version
Fruit infused simple syrup is easy to make, and has so much amazing, REAL fruit flavor.  You can use these fresh berry simple syrups to make homemade sodas, the best strawberry lemonade you've ever tasted, Italian cream sodas, or spectacular cocktails.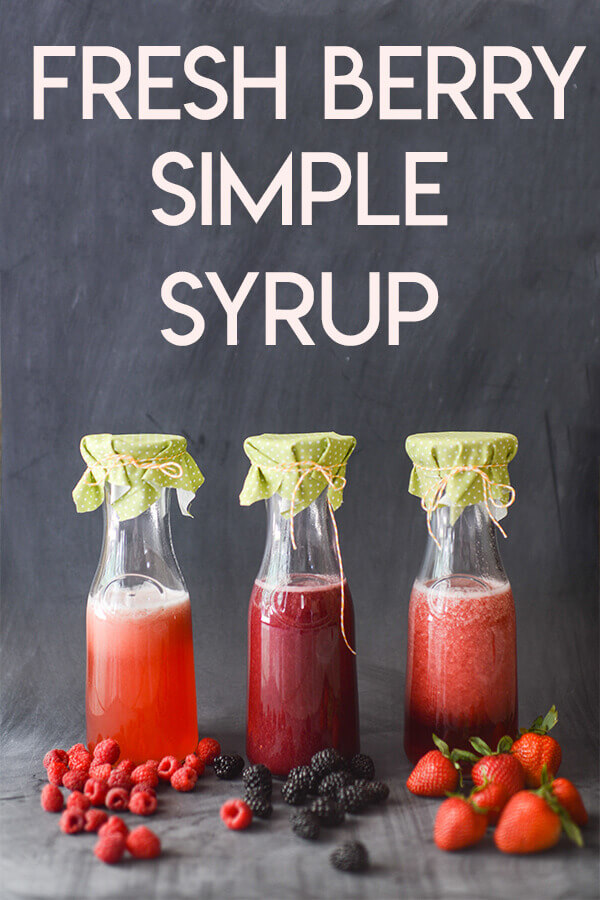 Our whole family loves making fresh lemonade with lemons from our backyard, but we usually just make basic, plain lemonade.  For the Ultimate Lemonade Stand, I wanted to make some fresh berry syrups that our friends could add to the plain lemonade.
I love berries.  Adore them.  Could eat berries and only berries, happily, every day of my life.   So of course I chose raspberries, blackberries, and strawberries as my fruits to turn into lemonade syrup mix ins.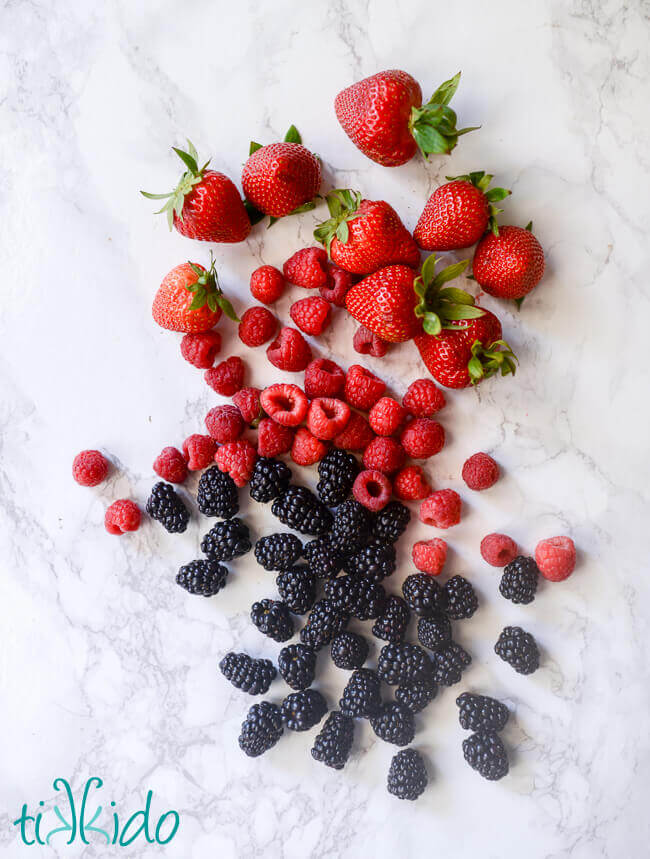 Recipe for Berry Simple Syrup to Add to Lemonade:
2 cups sugar
2 cups water
1 cup fresh berries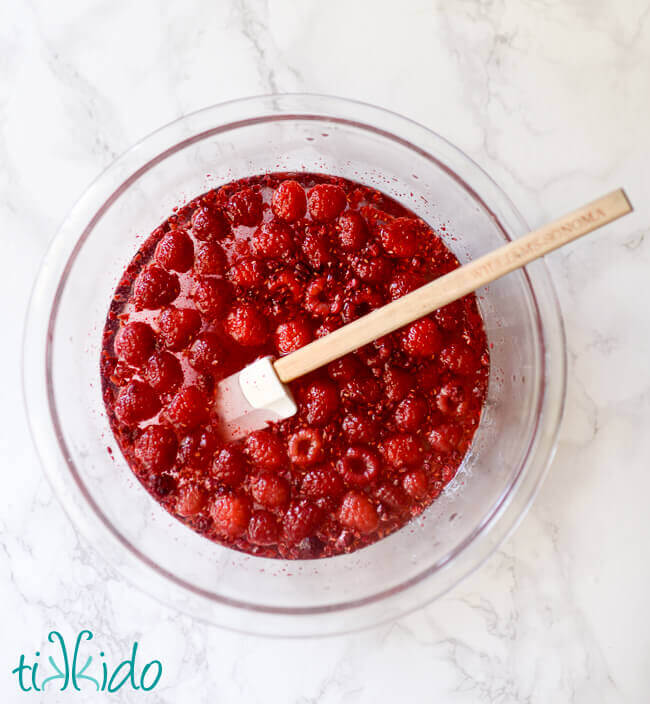 Combine equal parts water and sugar in a saucepan, and heat on the stove, stirring, just until the sugar crystals have dissolved.  This is called a simple syrup.
Add the fruit to the simple syrup, and ideally, let sit for at least a half an hour to let the flavor of the fruit blend with the simple syrup (I'm assuming because sugar is hygroscopic).  

Blend the fruit and simple syrup together to help extract all that fabulous fruit flavor and juice.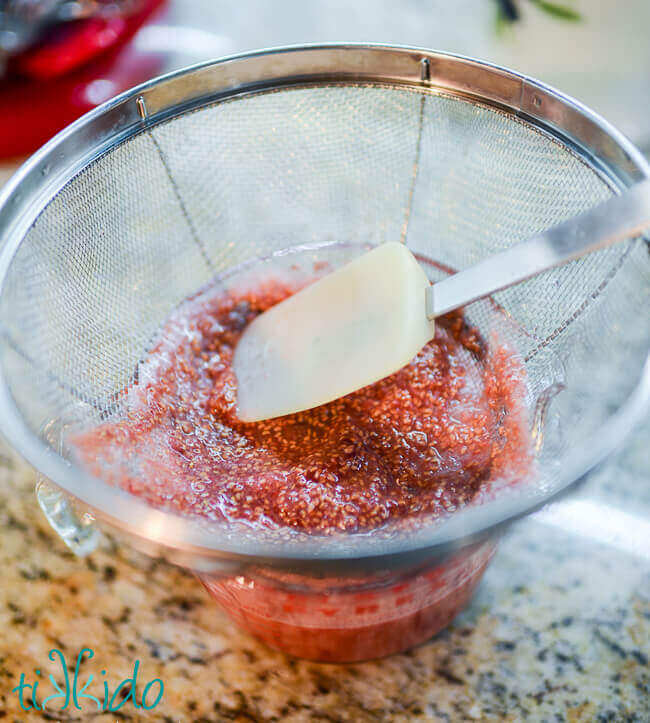 Strain the fruit pulp out of the blended liquid, using a fine mesh strainer.  I found it easiest to strain it through a regular mesh strainer first to get the larger particles out of the way, and then through my fine mesh strainer a second time.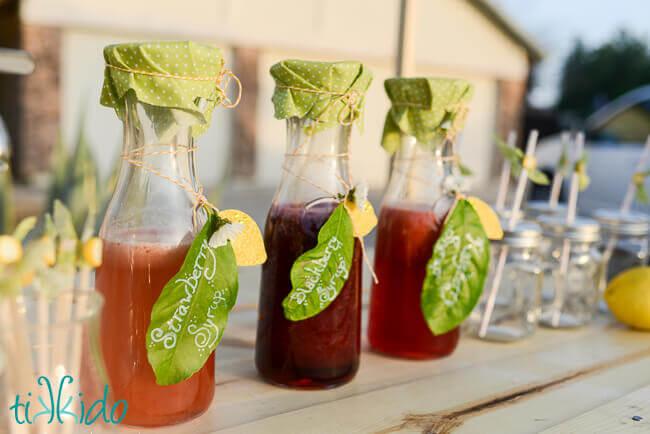 Pour the strained fruit syrup into carafes.  Keep refrigerated when not in use.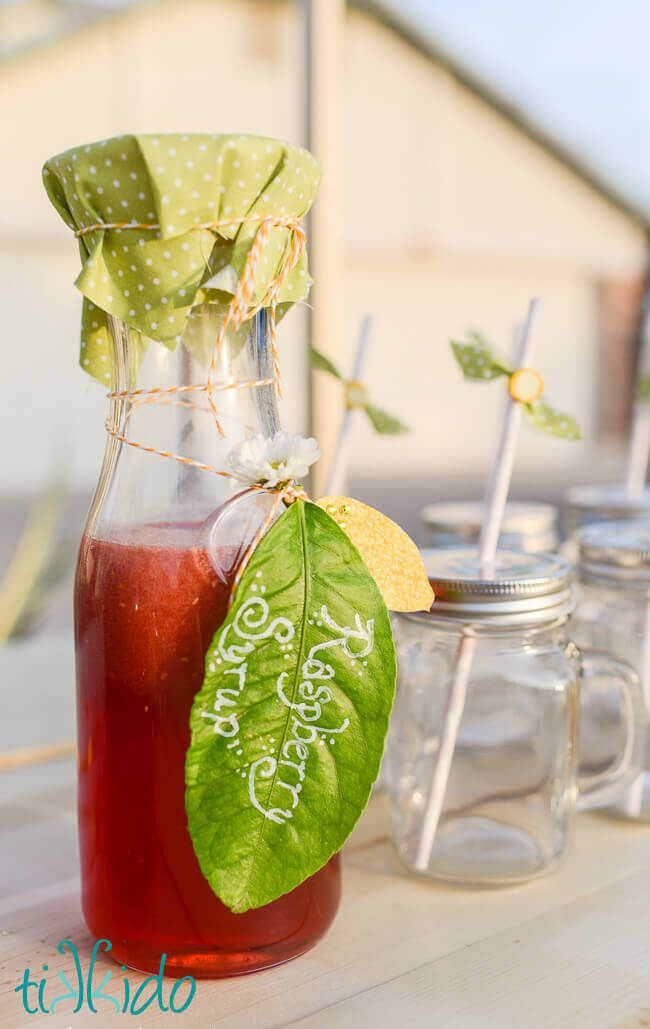 ​
Our guests loved having the option of adding the berry syrup to the lemonade.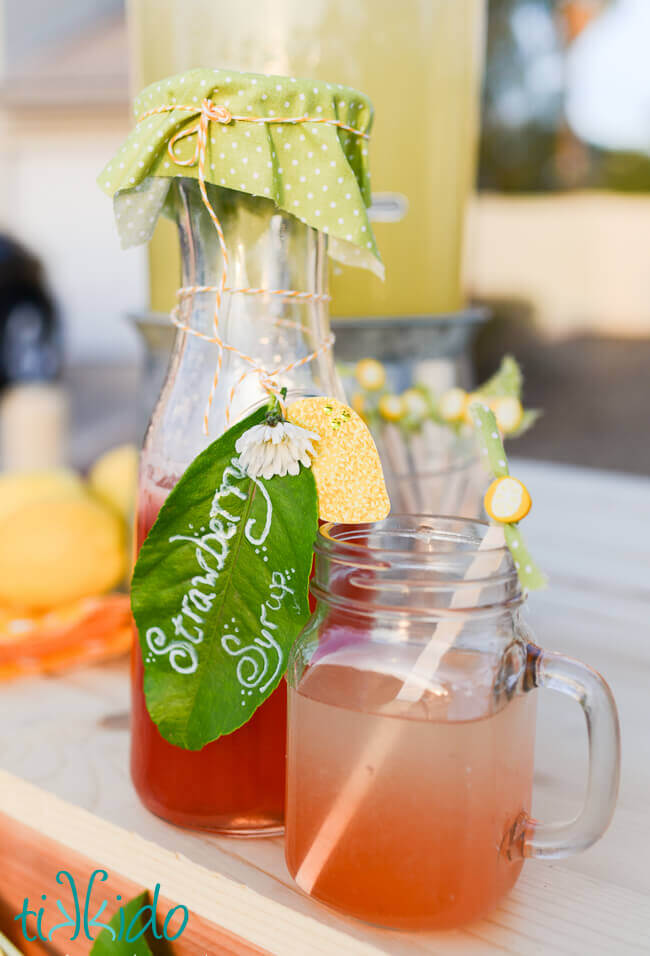 Don't forget to provide drink stirrers!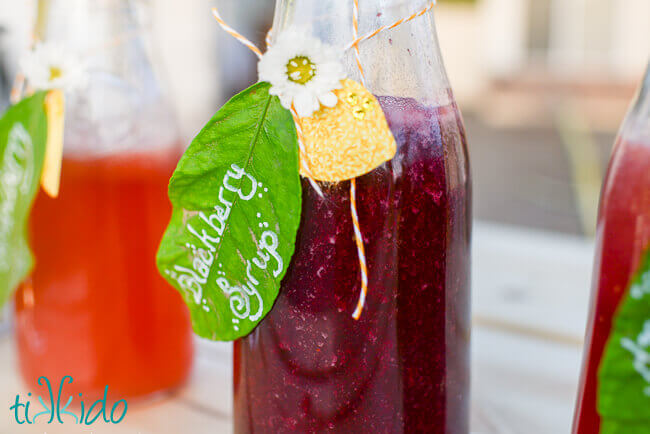 So many possibilities for flavors!  Mango...peach...mint...lavender... you can be as whimsical or as sophisticated with the flavors as you'd like!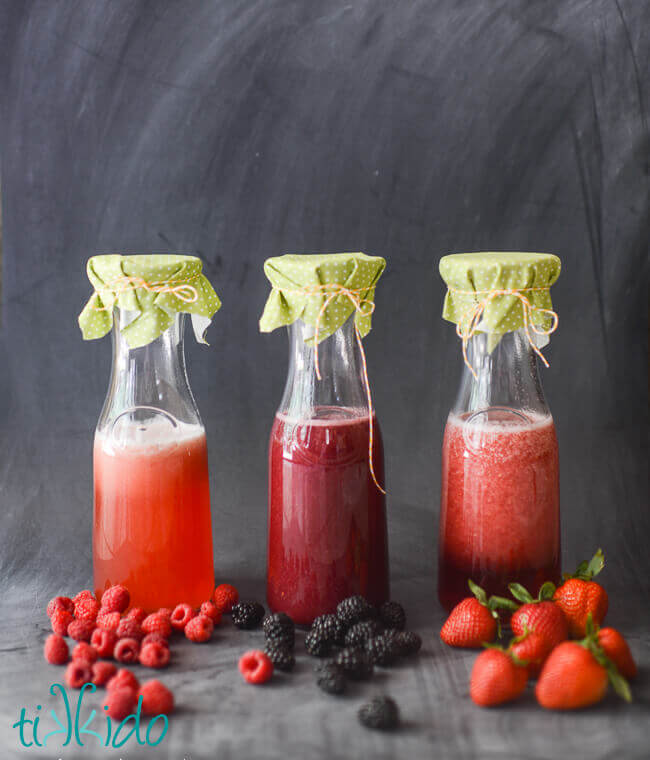 Peaches come into season here in Phoenix in May, and you can bet that I'll be making some fabulous homemade peach lemonade soon!  
Other Recipes You Might Like: