Cranberry nut bread is an easy holiday treat full of festive flavors.  And this cranberry quick bread recipe uses up leftover cranberry sauce from Thanksgiving!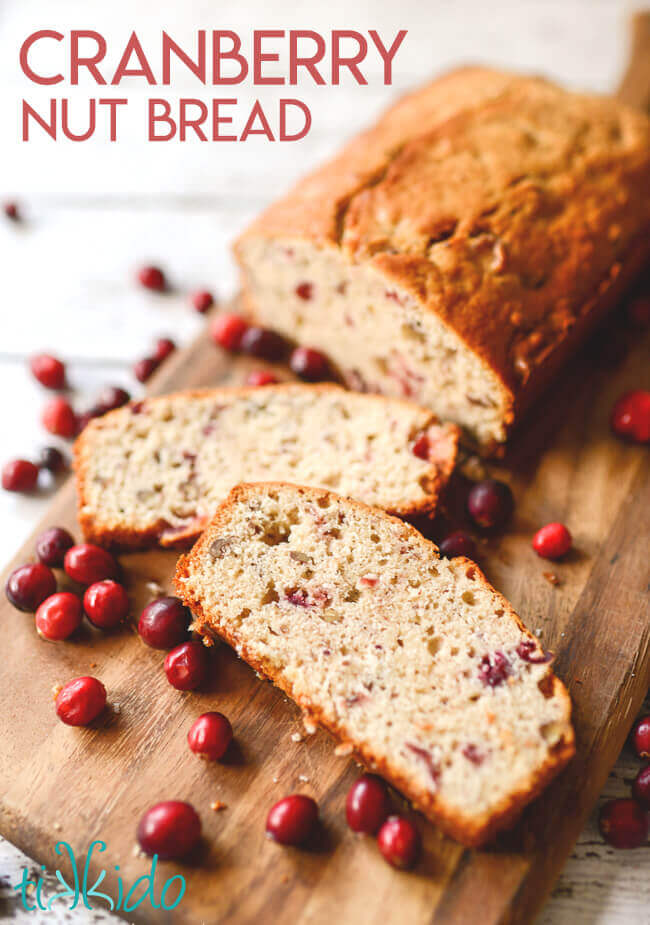 When I opened the fridge yesterday, I was confronted with leftover cranberry sauce.  Again.  I bought some nice cranberry sauce from Trader Joe's for Thanksgiving (because I was supposed to have cranberry sauce), set it out, but nobody touched it.  It's been staring at me every time I open the fridge for weeks, making me feel guilty that it has no purpose in our lives.  Until now, that is, because I figured out the perfect use for leftover cranberry sauce:  cranberry nut quick bread!
I was inspired by an old family favorite recipe for strawberry bread.  My mom sometimes made it (along with our favorite date nut bread [1]) and gave it to friends and neighbors as Christmas gifts.  The original recipe calls for strawberry jam, and I realized that jam is a lot like cranberry sauce, and decided to experiment.  Spoiler:  the experiment worked.  Really well.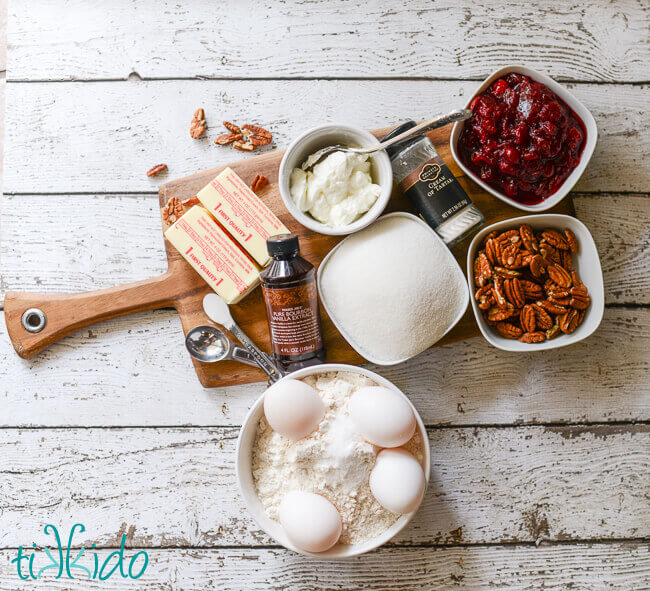 Cranberry Nut Bread:
1 cup (2 sticks) butter, softened
1 1/2 cups sugar
4 eggs
1 teaspoon vanilla
1 teaspoon salt
1 teaspoon cream of tartar
1/2 teaspoon baking soda
3 cups flour
1 cup cranberry sauce
1/2 cup sour cream or plain yogurt
1 cup nuts, chopped (I used pecans)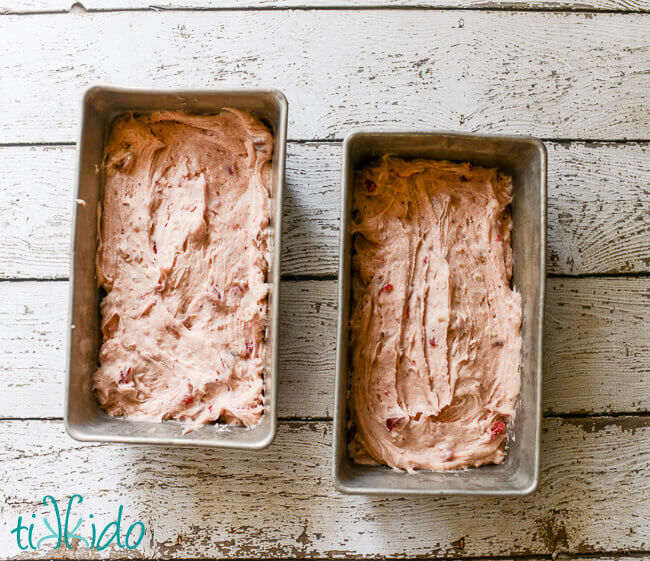 Cream the butter, sugar, and vanilla together until the mixture is fluffy.  Add eggs one at a time, beating after each addition.
Mix together the flour, salt, cream of tartar, and baking soda.  Combine cranberry sauce and sour cream.  
Add the cranberry sauce mixture alternately with the dry ingredients mixture to the creamed butter and sugar, beating until well combined.  Stir in the nuts at the end, after the basic batter is finished.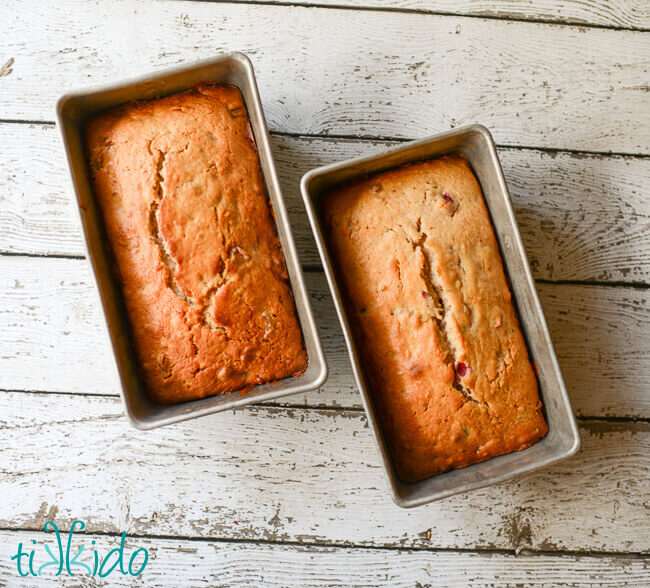 Divide between two greased bread loaf pans (or five mini loaf pans).  Bake at 350 Fahrenheit for 55-60 minutes (for the regular sized loaf pans), until a toothpick inserted in the center of the bread comes out clean.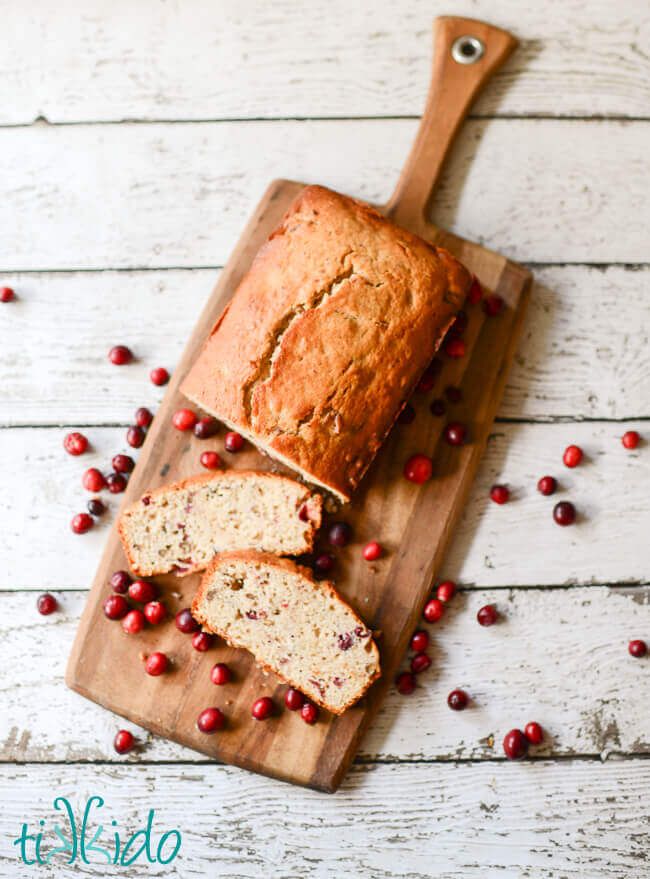 Cool for 10 minutes in the pans, then remove and cool completely on a wire rack.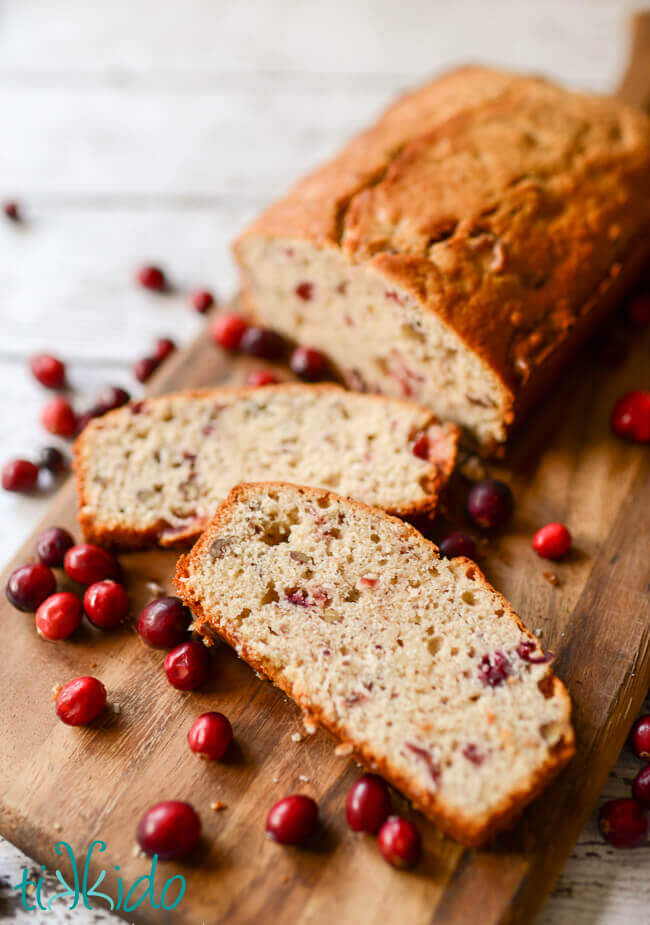 Quick breads like this freeze gorgeously, which makes this recipe even more ideal for using up that leftover Thanksgiving cranberry sauce!
Printable, One Page Cranberry Nut Bread Recipe: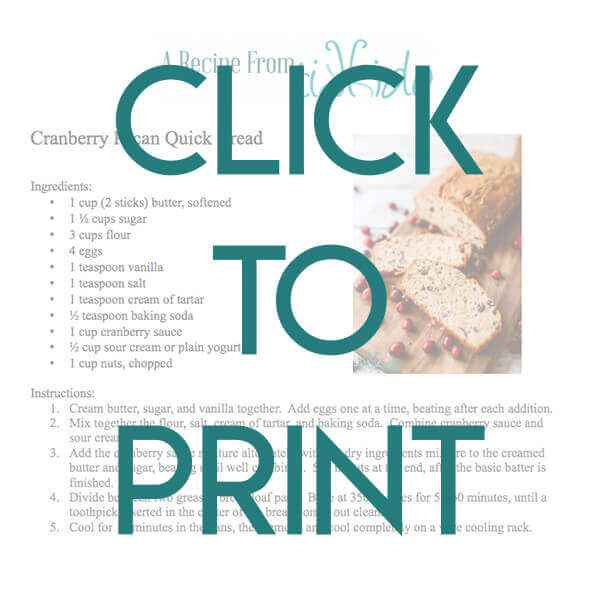 [2]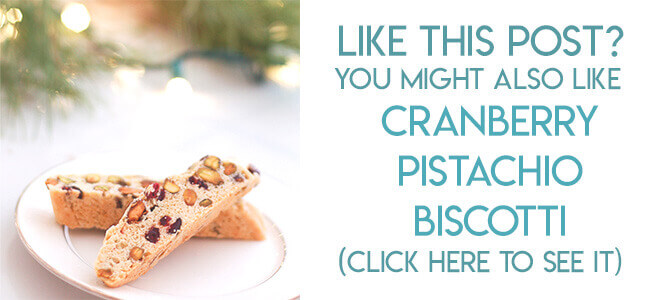 [3]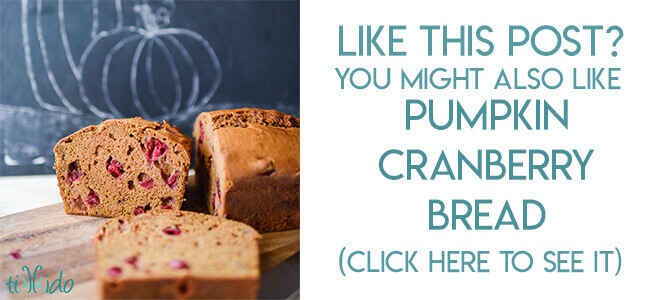 [4]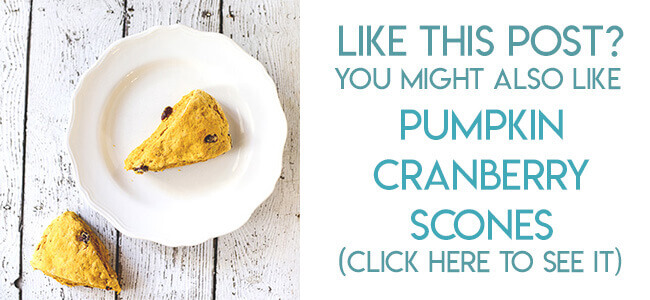 [5]