Printer-friendly version
This Gingerbread loaf recipe is an easy way to get the classic Christmas flavors of gingerbread with all of the ease of a quick bread.  Gingerbread quick bread is perfect for gift-giving, or bake it for your own family to enjoy for a snack, breakfast, or dessert.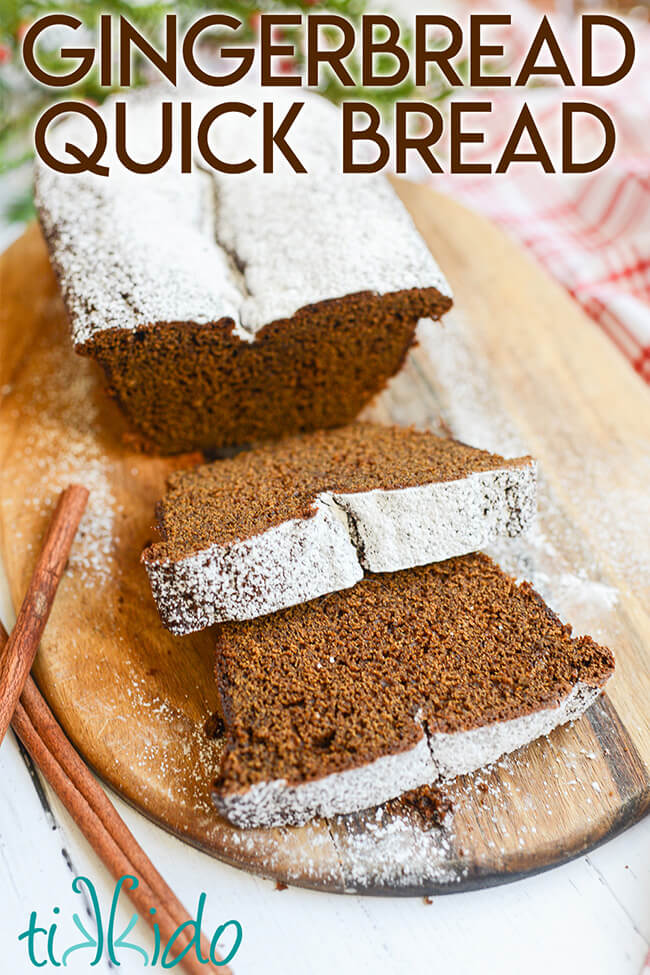 It's time for the Taste Creations Blog Hop, and our theme this month is Breads for Gift-Giving.  I've already shared many of my family's favorite quick bread recipes, but I realized I didn't have a recipe for gingerbread loaf.  That's a shame, since I LOVE gingerbread so much that I even competed on Food Network's Holiday Gingerbread Showdown a few years ago (get my gingerbread house recipe here).  I also wrote a book about gingerbread!  Gingerbread is my thing, and yet I didn't have a gingerbread loaf cake recipe yet!  I decided to adapt my family's favorite banana quick bread recipe and create a new gingerbread loaf recipe.  Be sure to check out the other amazing, gift-worthy bread recipes from my blogger friends at the end of this post.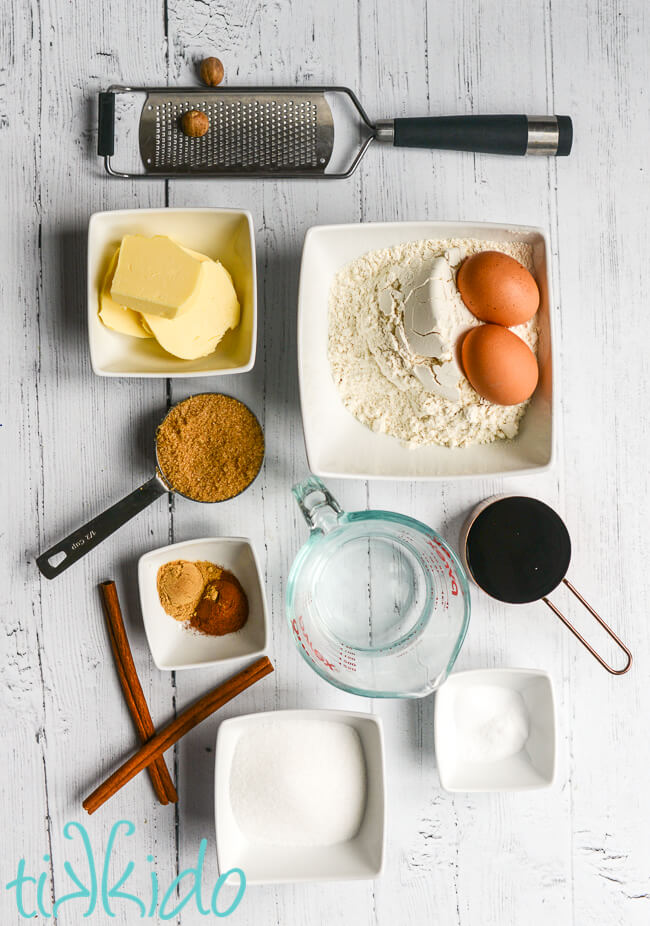 Gingerbread Loaf Quick Bread Recipe:
1/2 cup butter (1 stick, or 113g)
1/2 cup brown sugar
1/2 cup sugar
2 eggs
1/2 cup water
1/2 cup molasses
1 1/2 teaspoons cinnamon
1 1/2 teaspoons ground ginger
1/4 teaspoon nutmeg
2 teaspoons vanilla extract
2 cups flour
1 teaspoon baking soda
1/2 teaspoon salt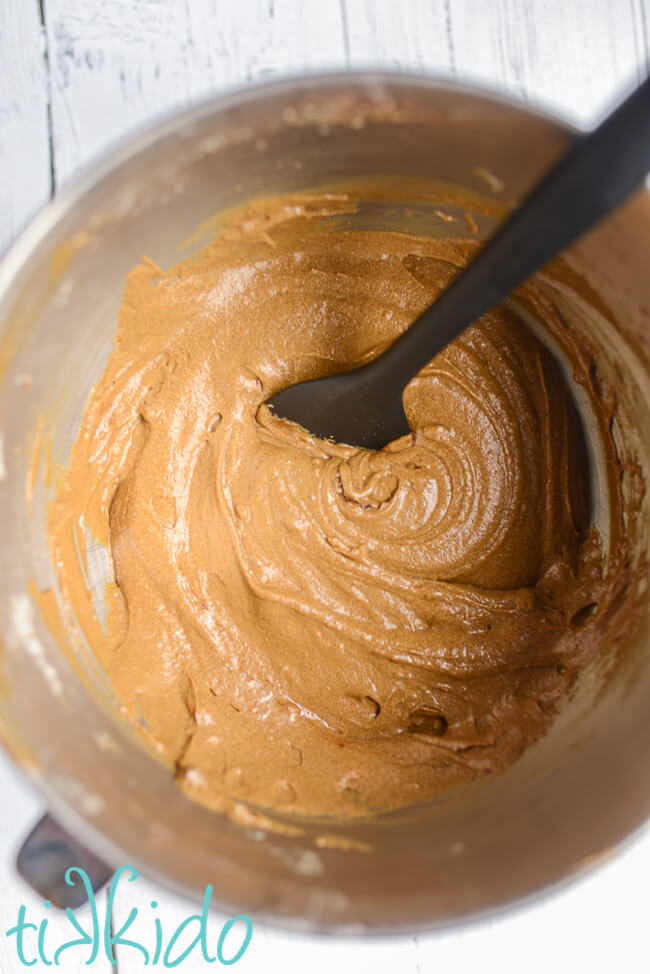 As with any quick bread recipe, the technique is very simple and easy.  Cream the butter and sugars together, then add the eggs and beat well.  Add the rest of the ingredients and mix well to combine.  I use my Kitchenaid mixer for this recipe (as I do for most things), but any electric mixer or hand mixer would do the trick.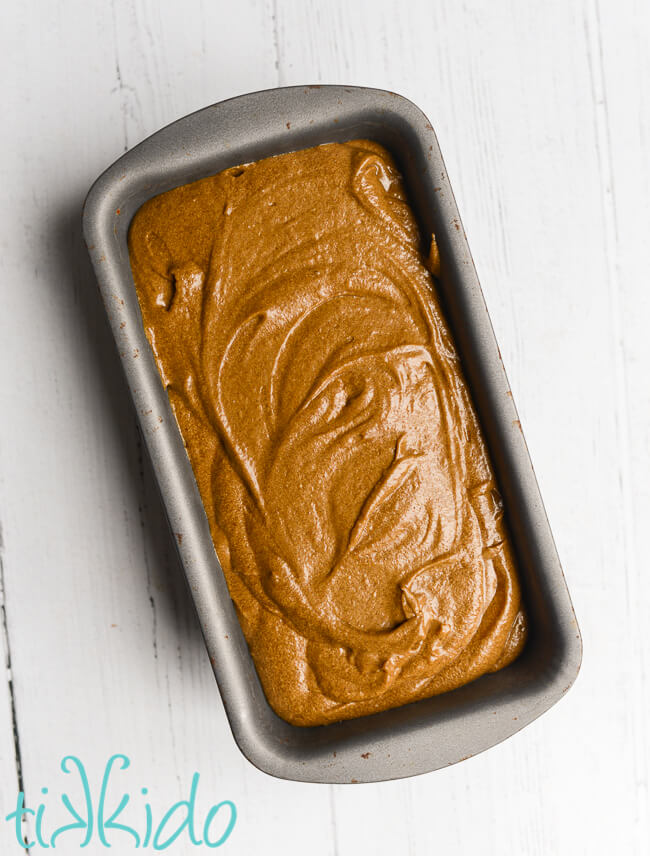 Pour the gingerbread loaf batter into a full size bread pan.  Preheat oven to 325 degrees Fahrenheit.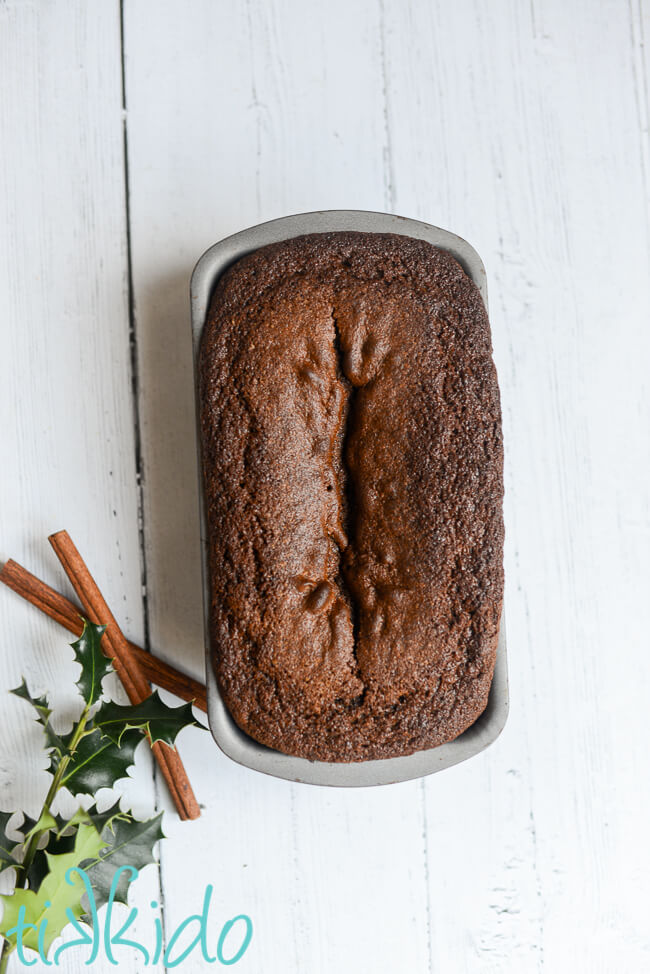 Bake the gingerbread loaf for approximately 60 minutes, until a wooden skewer stuck in the center of the quick bread comes out clean.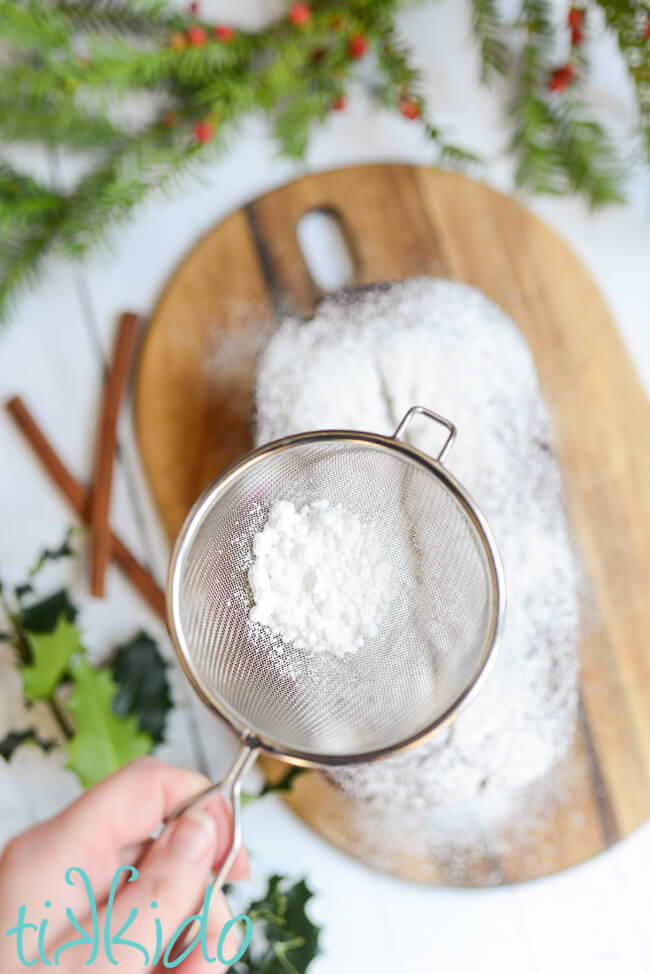 Let the loaf of gingerbread quick bread cool completely, and then dust with powdered sugar.  It's also particularly delicious with a glaze made with orange juice and powdered sugar, but I love the simplicity and snowy look of dusting the gingerbread with powdered sugar.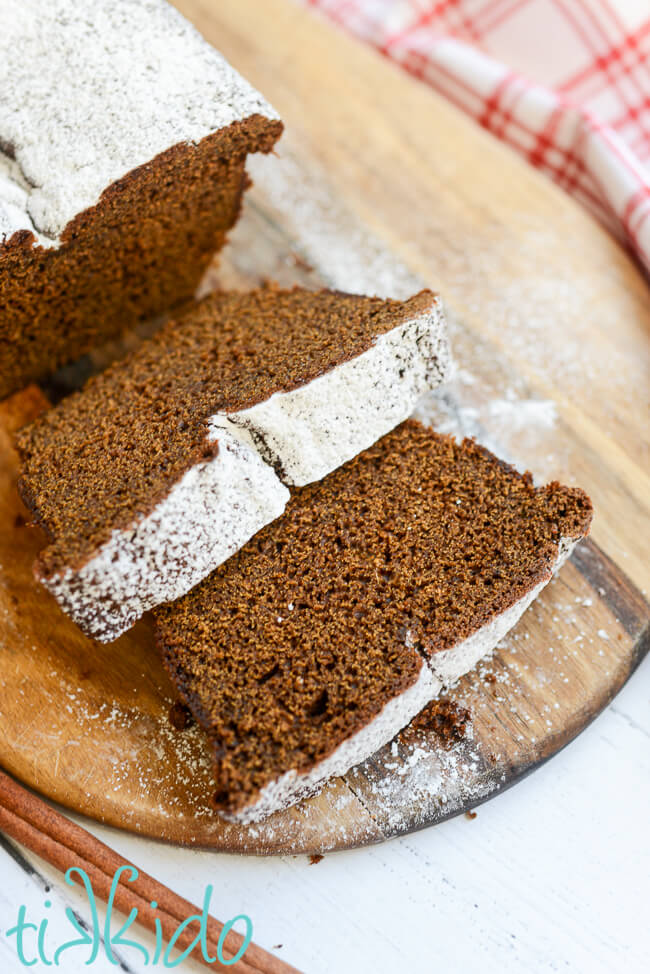 Can you Freeze Gingerbread Quick Bread?
Yes!  Gingerbread loaf cake freezes beautifully, just like most quick breads do.  That makes this a particularly good Christmas baked good to make ahead of time.   Let it cool completely, wrap well with cling wrap, and freeze.  Gingerbread loaf is good for 3 months in the freezer.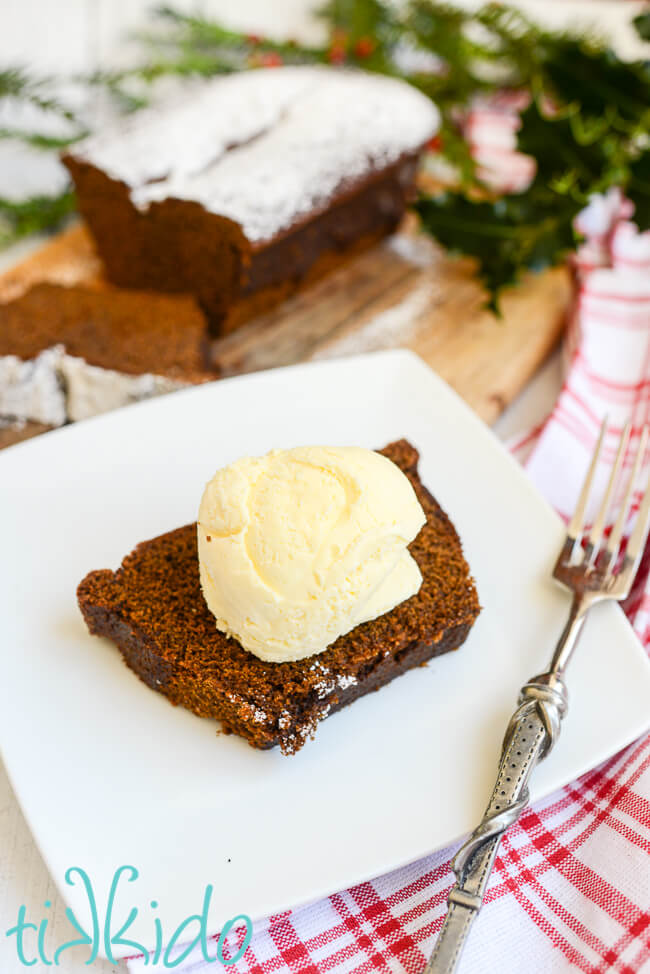 Slice and serve this delicious gingerbread cake for a snack, for breakfast, or even dessert.  I particularly like it heated up and served with a scoop of vanilla ice cream!   Gingerbread quick bread is an easy and delicious recipe to add to your Christmas baking collection. 
Printable Recipe for Gingerbread Loaf
Want a one page, printable version of the gingerbread quick bread recipe?  Click on the image below to print directly or download the PDF to your device.
Other Breads to Make as Gifts from the Taste Creations Blog Hop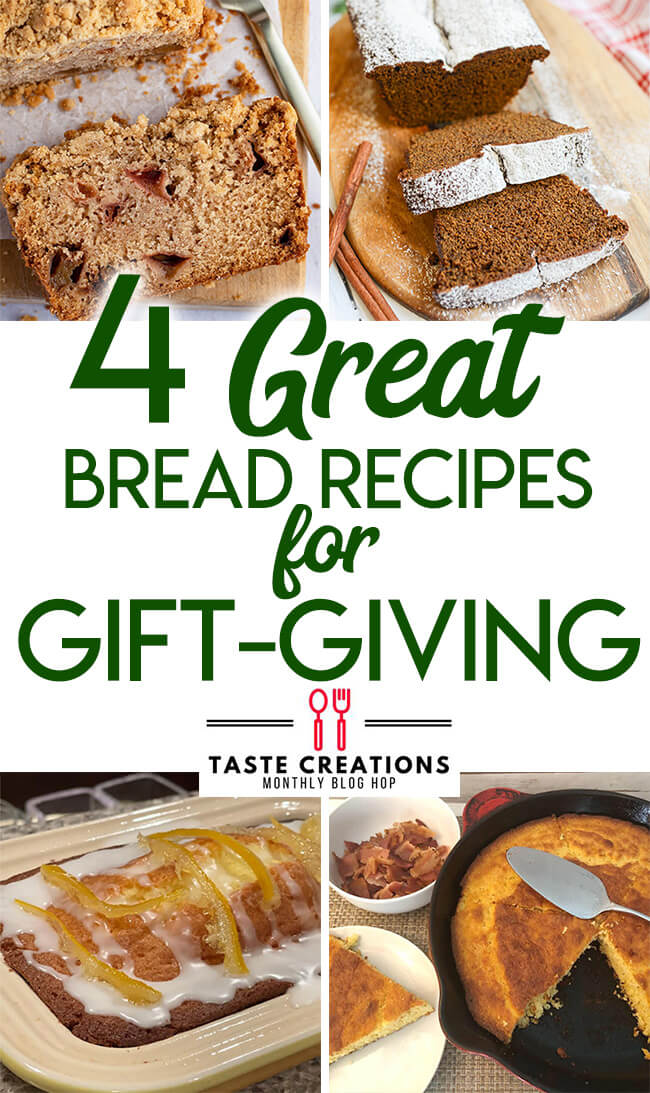 If you're looking for great bread recipes that are perfect for giving as gifts this holiday season, you're in luck!  Check out these quick bread recipes from my blogger friends and get ready to wow your neighbors.
Our Good Life:  Lemon Quick Bread with Candied Lemon Peel
An Italian in my Kitchen:  Dutch Apple Loaf
Mom Home Guide: Skillet Cornbread
Other Quick Bread Recipes You Might Like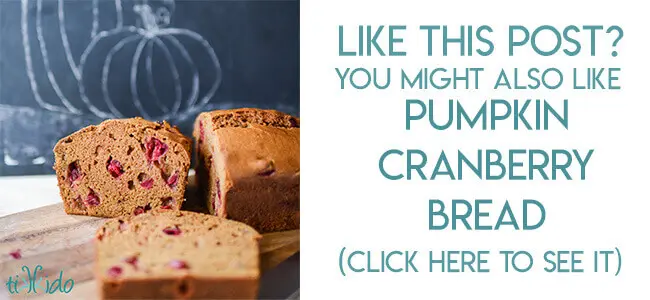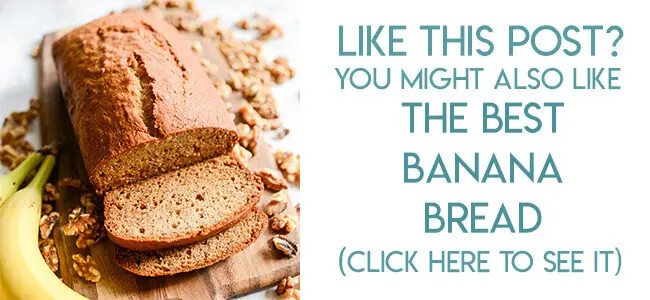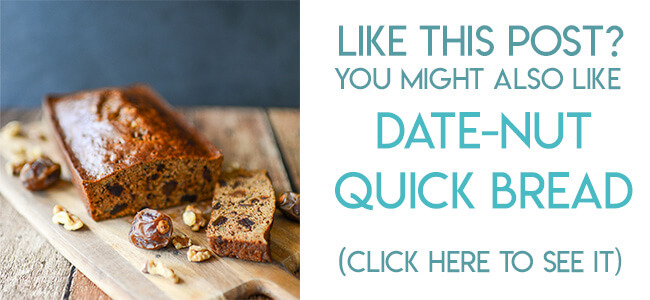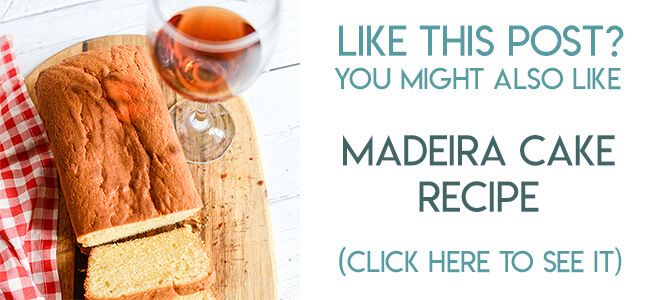 Other Gingerbread Recipes You Might Like: