Printer-friendly version
A party doesn't always need sweets to be fabulous!  Maybe you're keeping things healthy, or maybe you are working around dietary restrictions.  No matter what the reason, a watermelon cake made out of fresh fruit is always a hit.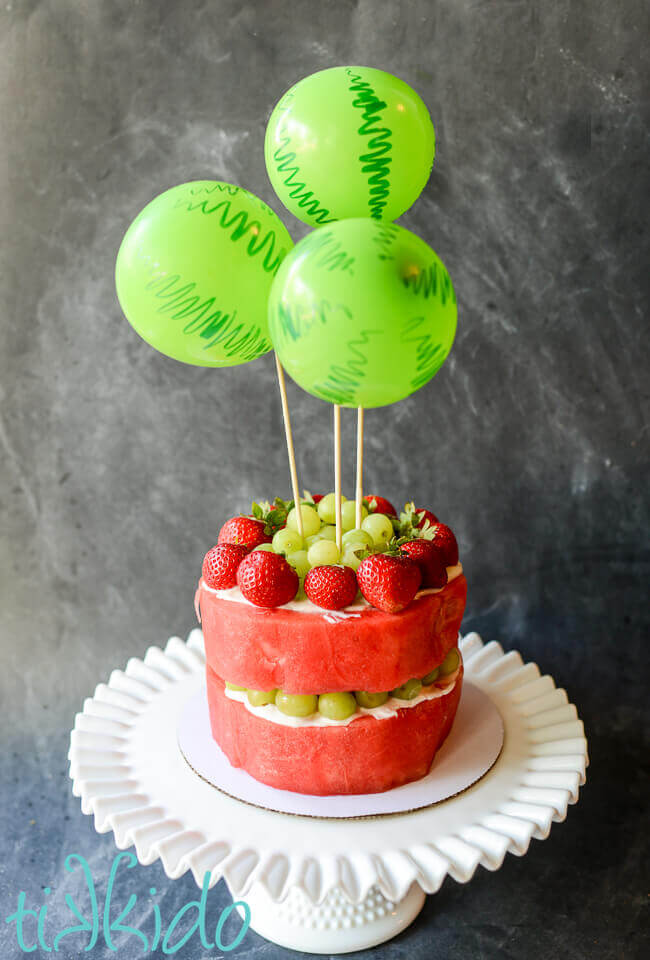 It's so pretty and fun!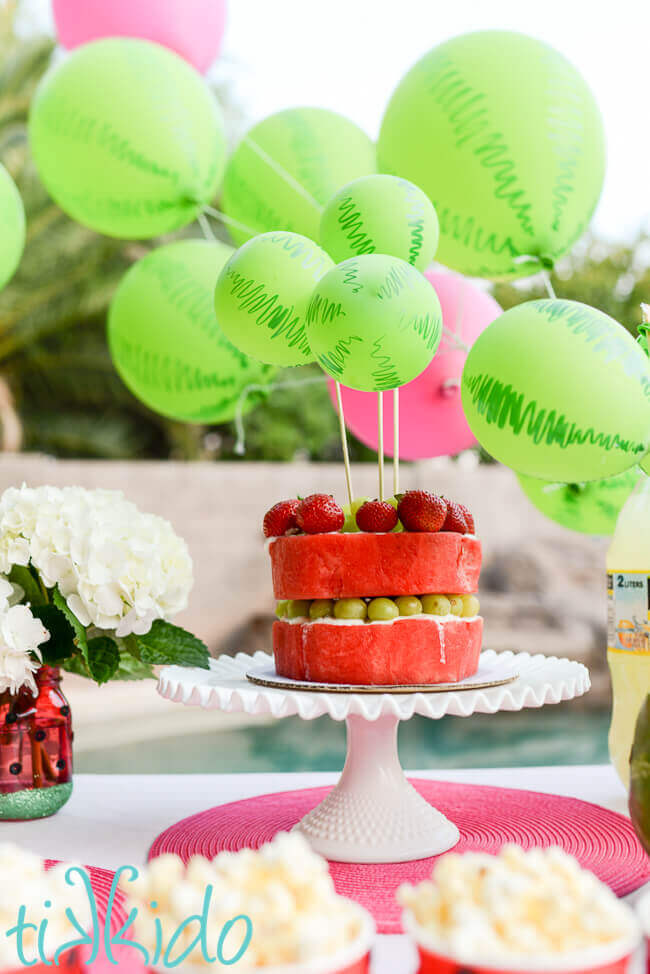 Even when I have a full dessert table at one of my parties, the kids go after the fresh fruit first.  So why not run with that and keep things fresh and healthy?
Real Fruit Healthy Watermelon Cake Tutorial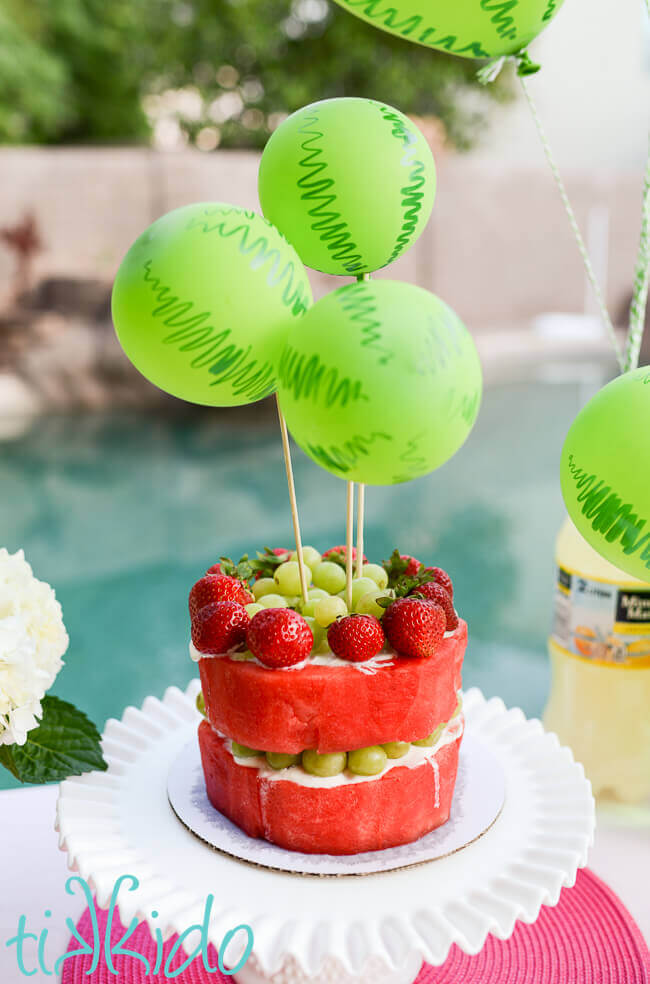 The watermelon balloons on skewers add a festive touch, but they also serve a purpose:  keeping the layers from slipping around as you transport and cut the watermelon cake.    Get the tutorial for the easy watermelon balloons here.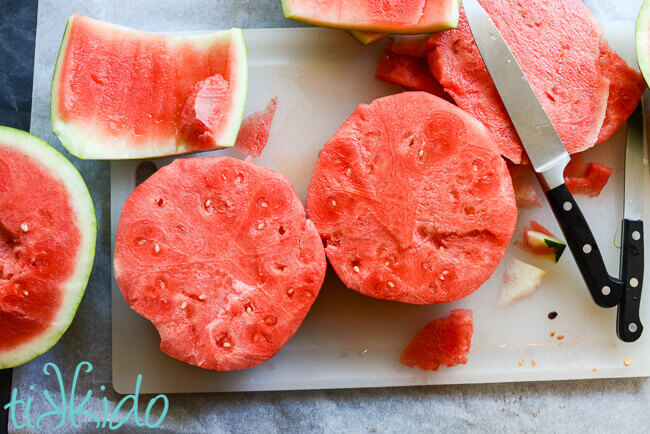 Start by slicing off the rounded ends of the watermelon, and removing the rind from the remaining fruit.  Cut the column of watermelon into two disks for the two layers of the fruit "cake."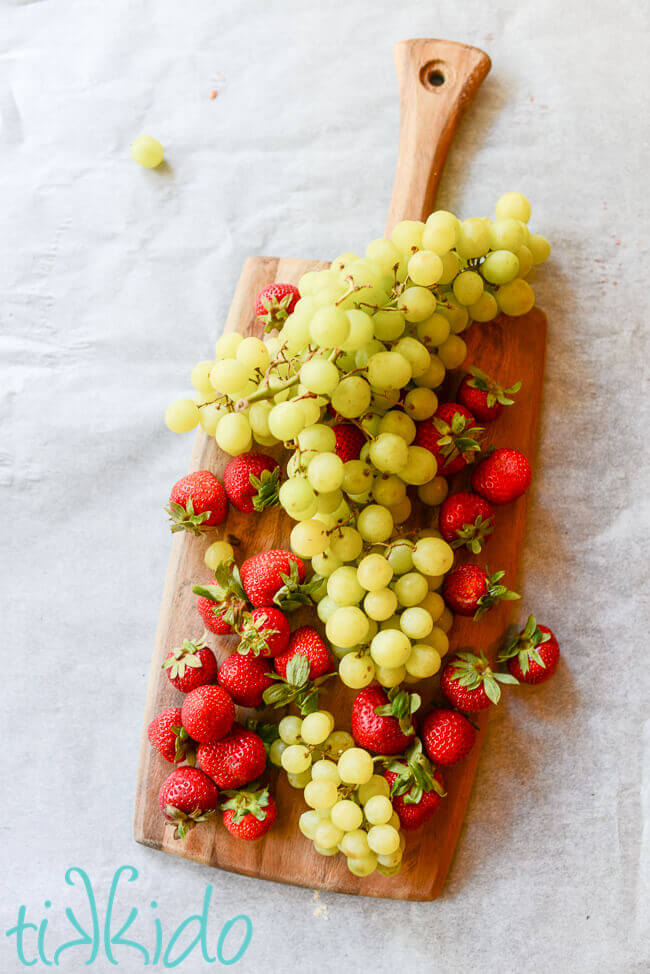 Choose smallish fruits or sliced fruits for your fillings and decorations.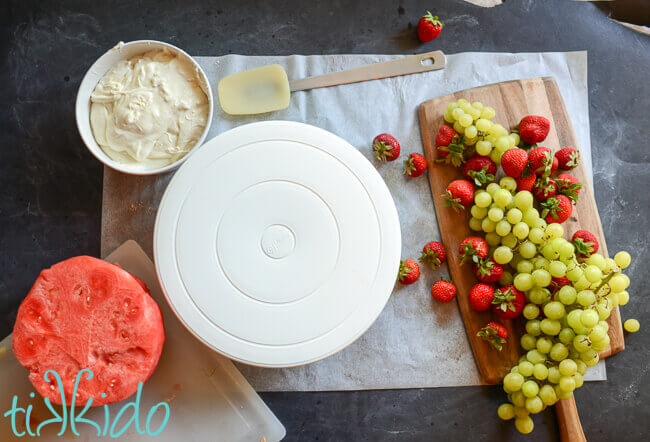 Whip up some fruit dip (this is a recipe I like) or you could use stabalized whipped cream or Kool-Whip, I'm sure.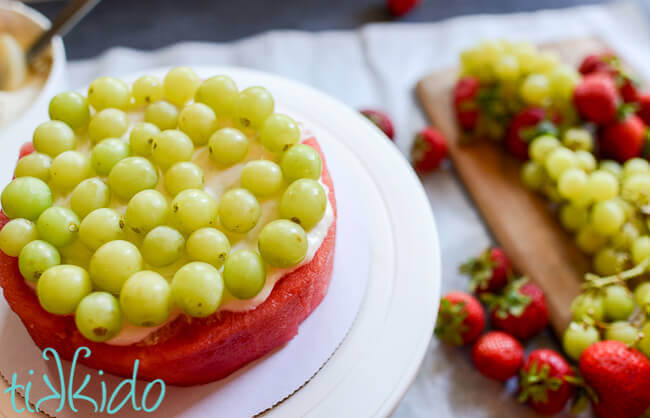 Spread a layer of the fruit dip over the bottom layer of watermelon, and arrange a layer of the filling fruits on top of the fruit dip.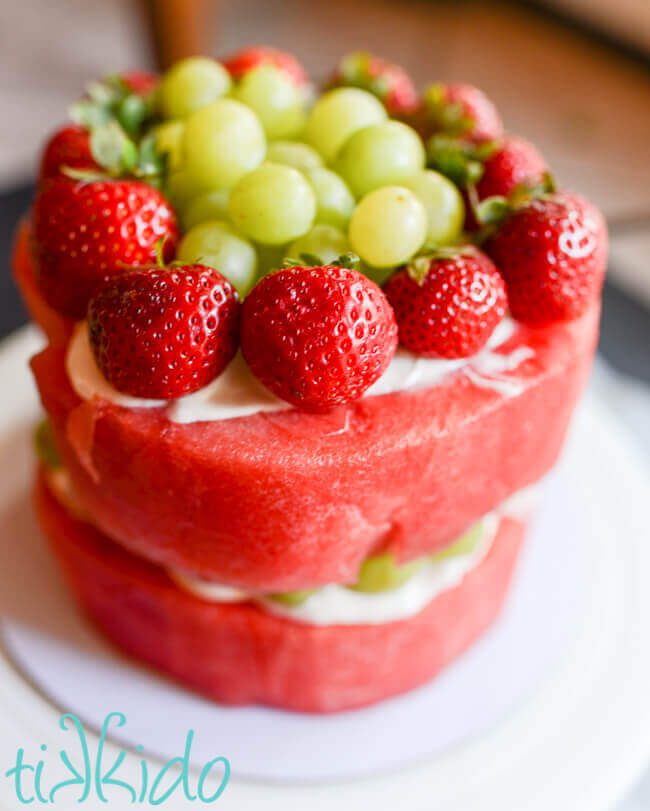 Gently place the second layer of watermelon on top, and repeat the process.  It's pretty, but wobbly at this stage!  Especially with the full grapes I used.  Less rounded fruit would probably give more stability.   But the addition of the watermelon balloon skewers kept everything perfectly in place, even through transport to our watermelon pool party.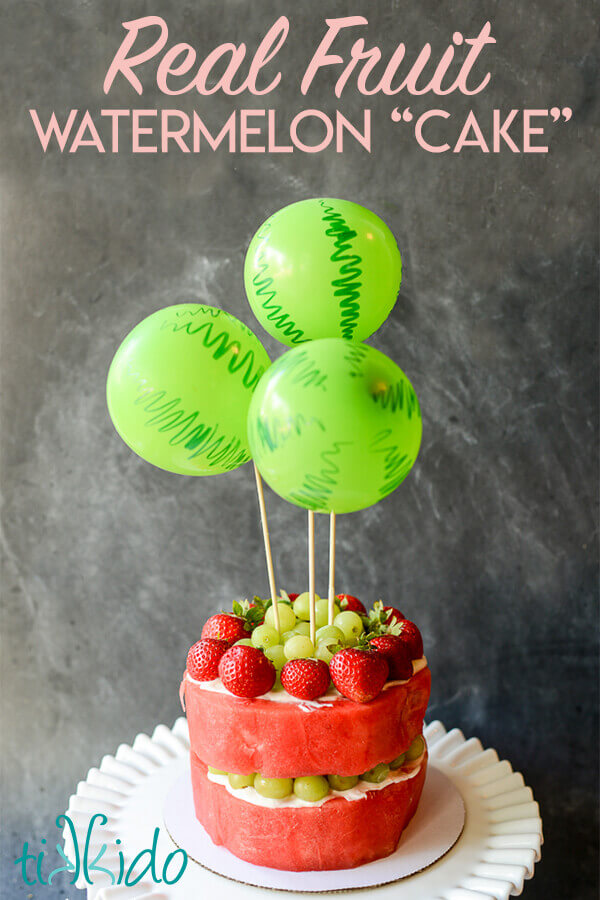 Want a slice?