Printer-friendly version
This no bean chili recipe is easy and fast to make in the Instant Pot (or whatever pressure cooker you have), and makes a delicious, hearty meal on a cold winter day.  This amazing instant pot chili recipe is my contribution to this month's Taste Creations Blog Hop; our theme this month is soup.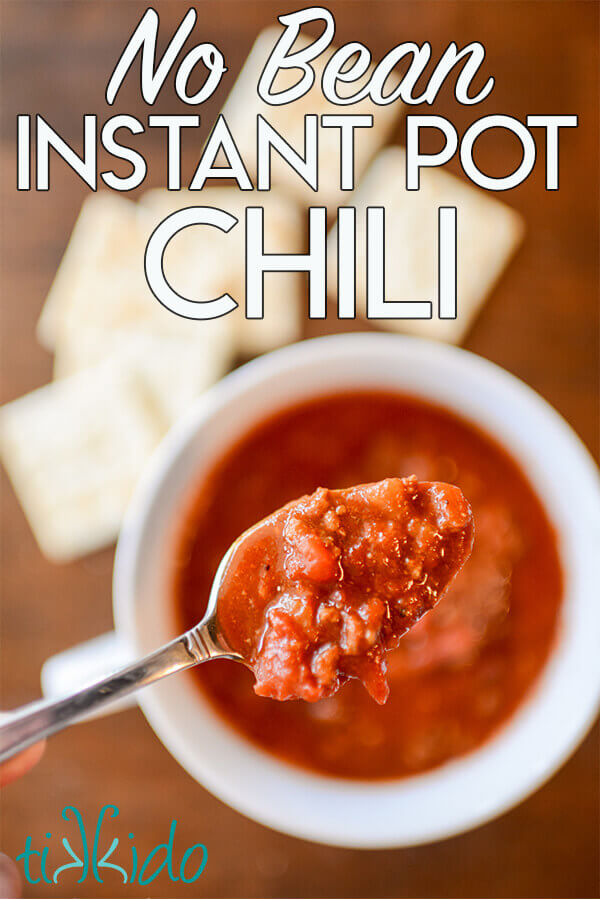 Can You Pressure Cook Chili?
YES!  The answer is a resounding, enthusiastic yes!  Making chili in a pressure cooker (like an Instant Pot) is:
fast
easy
convenient
melds flavors together without having to let the chili sit for a day
Now that I've figured out how to make chili in the instant pot, I'm never doing it any other way again.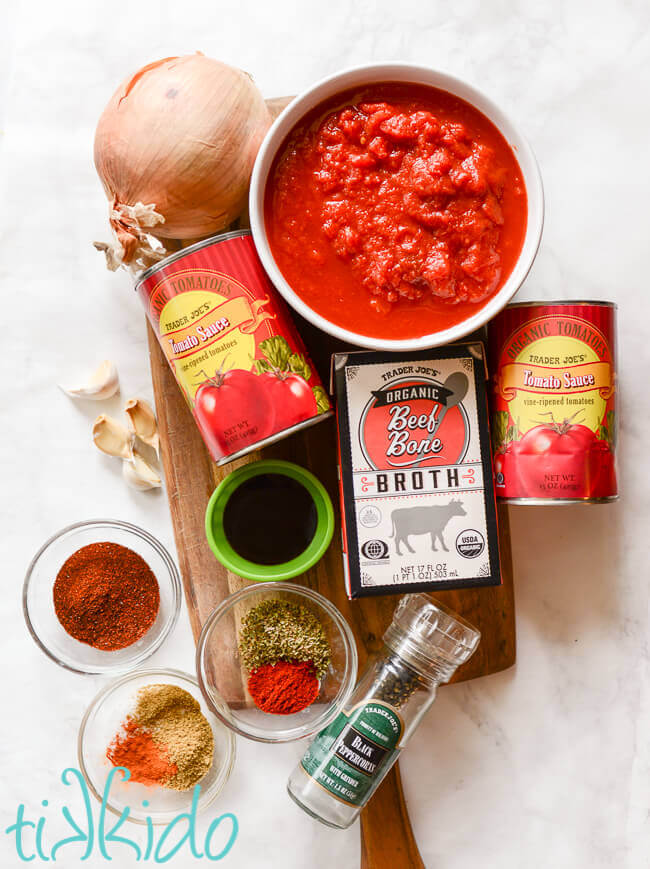 Instant Pot Chili Ingredients:
1 1/2 pounds ground beef (I use extra lean)
2 15 ounce cans of tomato sauce
1 28 ounce can of crushed tomatoes
17 ounces of beef broth (I used a 17 ounce container from Trader Joe's)
1/2 an onion, chopped
4 cloves of garlic, crushed
2 teaspoons salt
1 Tablespoon oregano
2 teaspoons cumin
1 teaspoon freshly ground black pepper
1 teaspoon smoked paprika
5 teaspoons chili powder
1 teaspoon dried shallots
1 Tablespoon Worcestershire sauce
1/2 teaspoon fish sauce (from your local international market.  Optional, but highly recommended)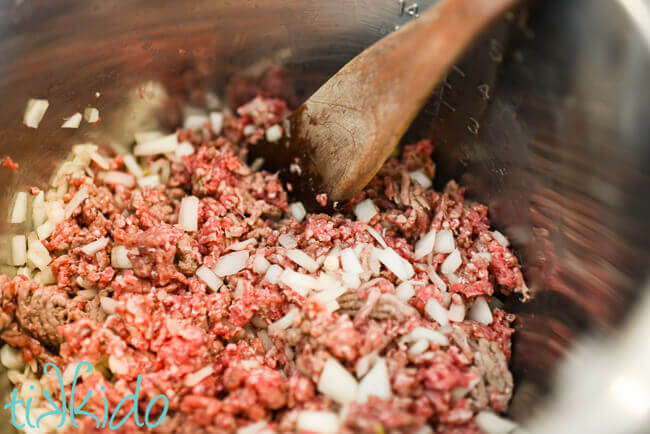 Start by browning the beef and cooking the onion and garlic until soft.  This is one of the reasons I LOVE making chili in the Instant Pot: the saute setting to brown the beef is built in to the pot!  No browning the beef on the stovetop first, and having an extra pot to clean.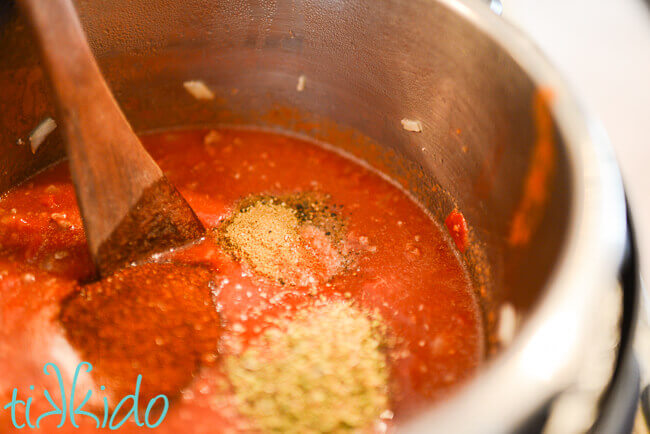 Add the beef broth, and scrape deglaze any browning from the bottom of the pan.
Add the rest of the ingredients, stir, and lock the lid in place.  Set the pressure valve to the sealed setting.
Wait, Fish Sauce in Chili?
Yup.  Trust me on this one.  I use this secret ingredient in my Bolognese sauce (and got the brilliant tip from Serious Eats) . I PROMISE you won't taste anything fishy.  But you will notice that the chili has a little extra something that you will LOVE.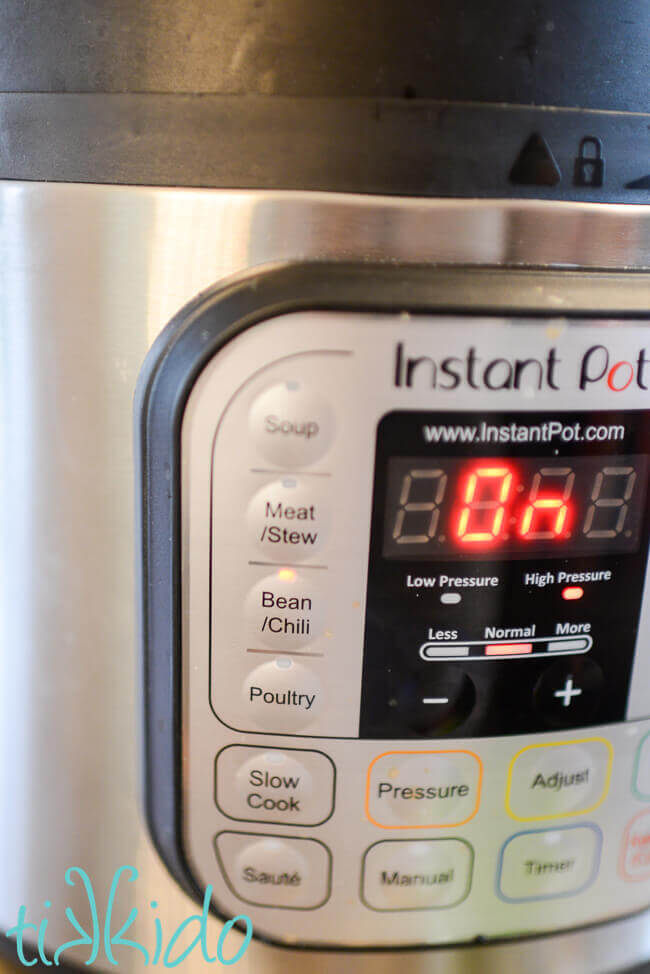 How Long do you Cook Chili in the Instant Pot?
Press the Bean/Chili button on the Instant Pot.  It defaults to 30 minutes when the device comes to pressure.
If you have a non-Instant Pot brand pressure cooker, cook for 30 minutes on high pressure with a manual setting.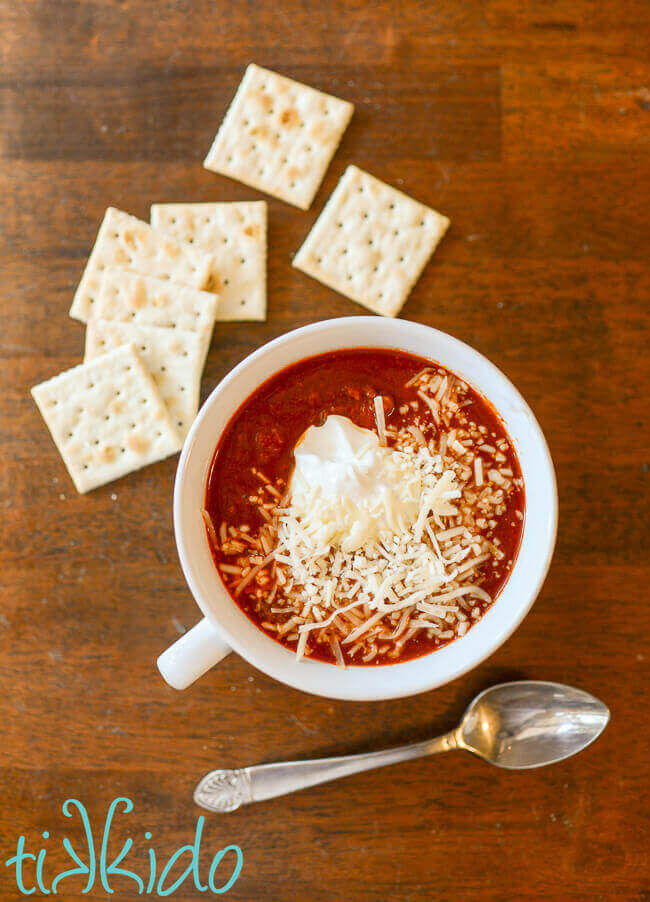 When the chili is done cooking, you can do a quick release of the pressure, or let it do a natural pressure release more slowly.  Either one works.  
Dish yourself a bowl, top with your favorite toppings, and enjoy!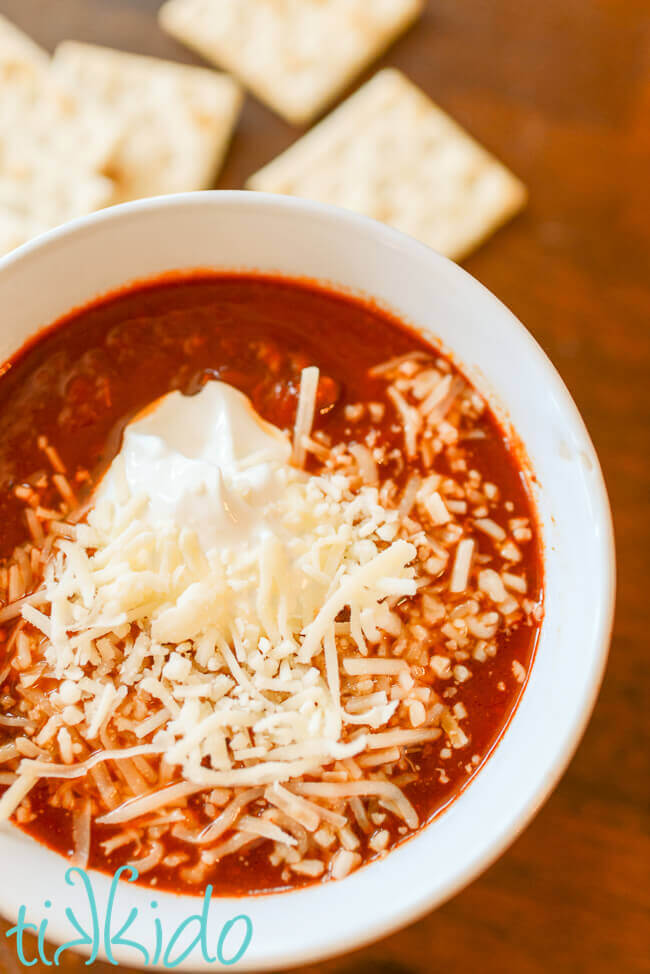 Chili Toppings Ideas:
sour cream
shredded cheese
cilantro
sliced green onions
bacon
diced onion
diced jalepeno pepper
crackers
cornbread crumbles
corn chips
diced avocado
What's the Deal With No Bean Chili?
I just really, REALLY hate beans.  I wish I liked them--they're so inexpensive and healthy!  I just can't stand them.  I could claim that I'm a Texas chili purist (Texas chili never has beans), but that's not it at all.  It's pure personal preference.  If you want to add beans to this recipe, do it!  If you want to have only beans and no meat, do it!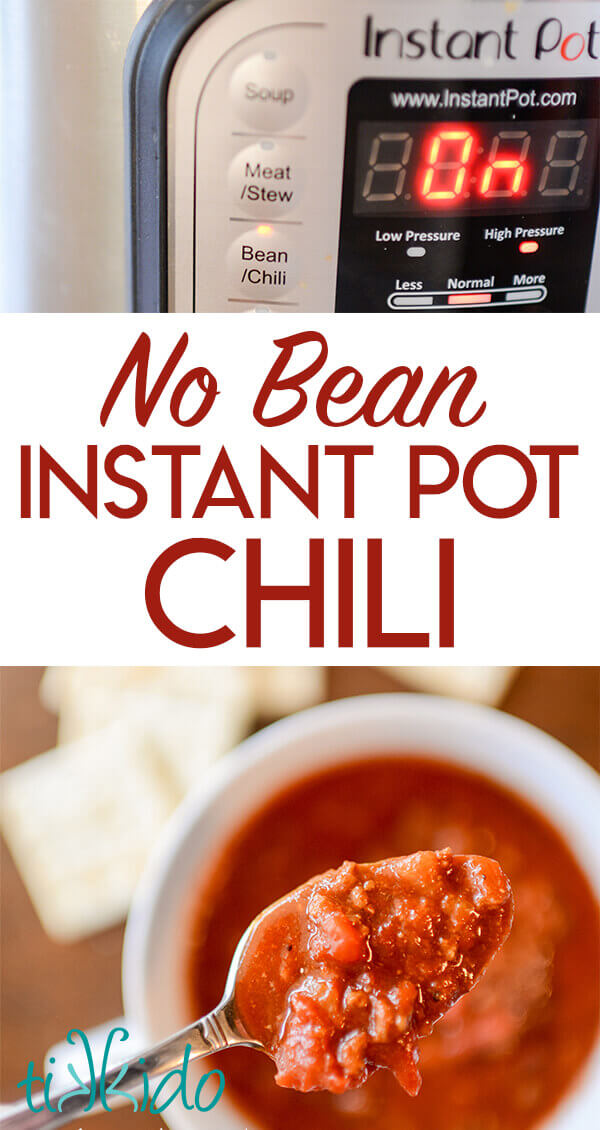 Free Printable, One Page Instant Pot No Bean Chili Recipe:
Want a one page, printable, PDF version of this Instant Pot No Bean Chili recipe?  Just click on the image below, and you can either print or download the one page PDF version of this recipe.
Be sure to check out the other fabulous, warm, comforting soup recipes from my fellow bloggers in the Taste Creations Blog Hop!
Soup Recipes from the Taste Creations Blog Hop:
Our Good Life: Keto French Onion Soup
An Italian in my Kitchen: Tortellini Soup
Mom Home Guide: Chicken Udon Soup
Nemcsok Farms: Ham and Potato Chowder
Other Instant Pot Recipes You Might Like:
Other Soup Recipes You Might Like: