Printer-friendly version
Mint chocolate cookie bars have all the fabulous flavor of your favorite mint chocolate chip cookies, but they're so much faster and easier to make.  These mint chocolate bar cookies also have the most amazing, soft and fudgy texture.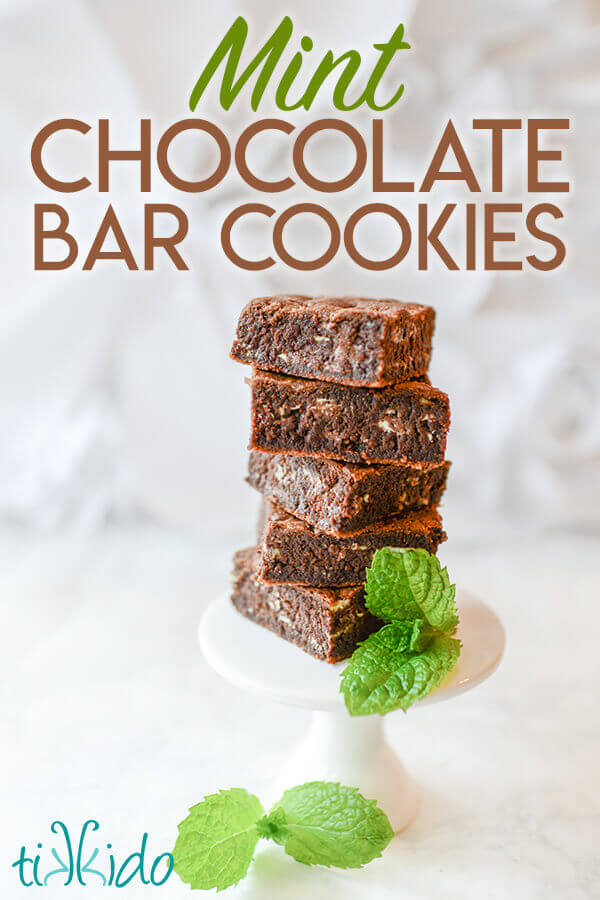 Bar cookies are the BEST.  They only take about 30 minutes from start to finish, and I absolutely love the soft texture of cookie bars.  They're not the cakey kind of soft (which I do also like); they're more dense and fudgy.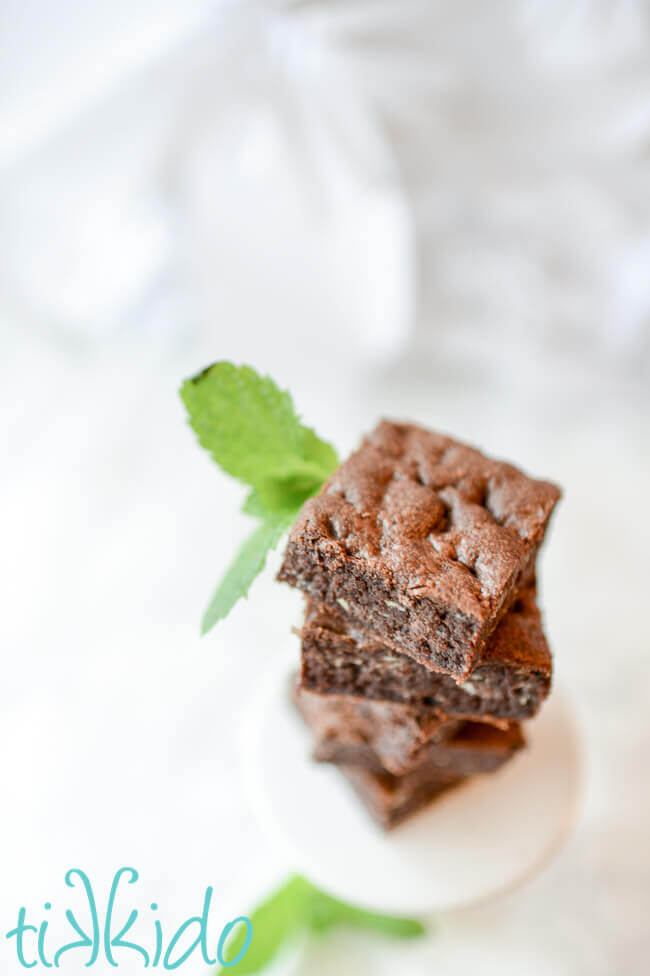 But I wouldn't call these brownies.  They're not quite brownies.  They're chocolate bar cookies.  With a kiss of mint from the mint extract and andes chocolate mint chips.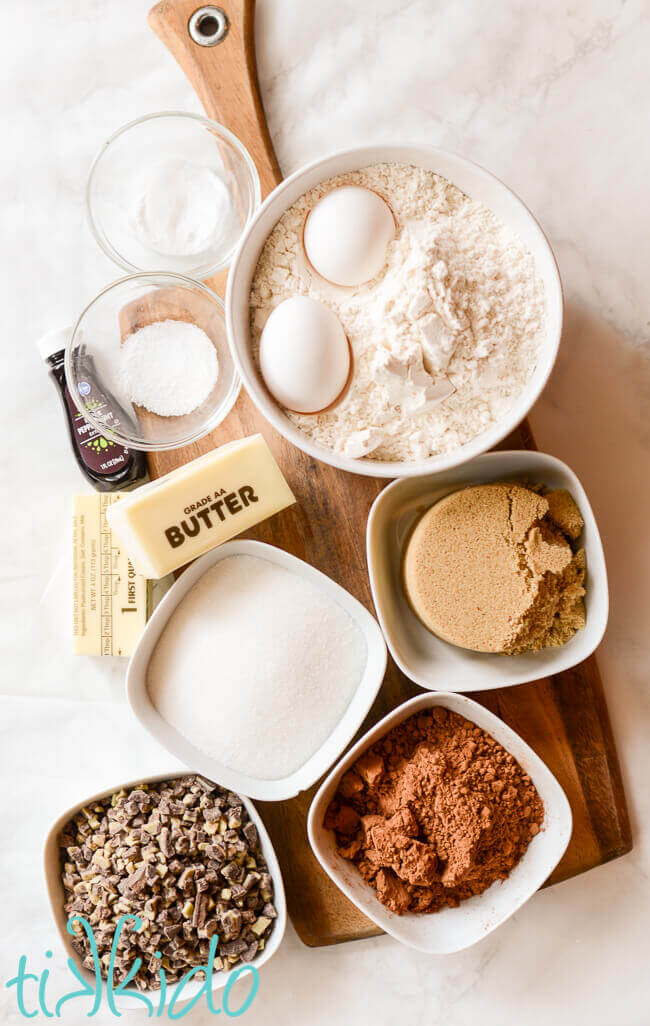 Mint Chocolate Cookie Bars with Andes Mint Chips:
1 cup butter (2 sticks), softened
1 cup brown sugar
3/4 cup sugar
1/2 teaspoon peppermint extract
2 eggs
2 1/2 cups flour
1/2 cup cocoa powder
1 teaspoon salt
1 teaspoon baking soda
1 10 oz bag of Andes mint chocolate chips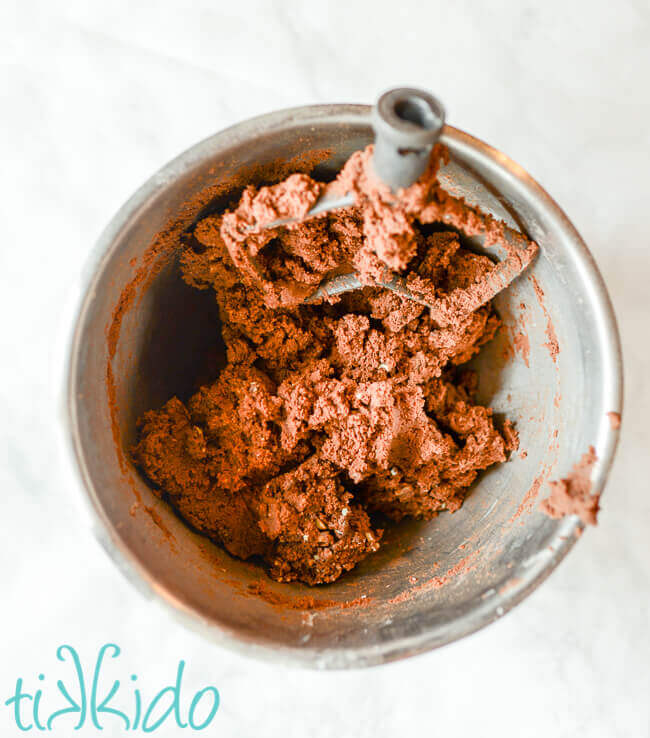 Cream together the butter and sugars.
Add eggs and the mint extract, and beat again.
Mix remaining dry ingredients together (except for the Andes mint chocolate chips) and mix until a firm chocolate dough forms.
Mix in mint chips just until distributed through the dough.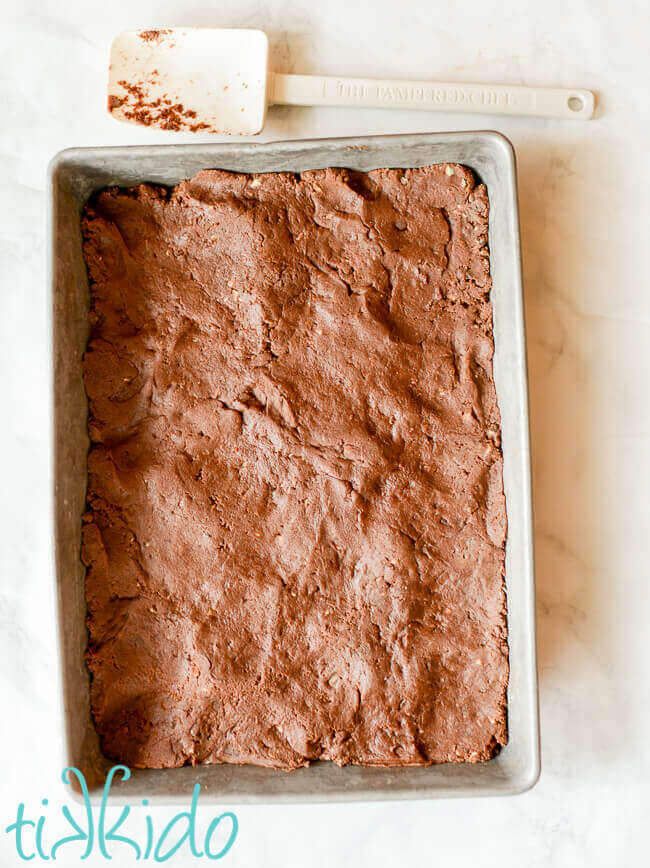 Press the dough into an ungreased 9x13 pan.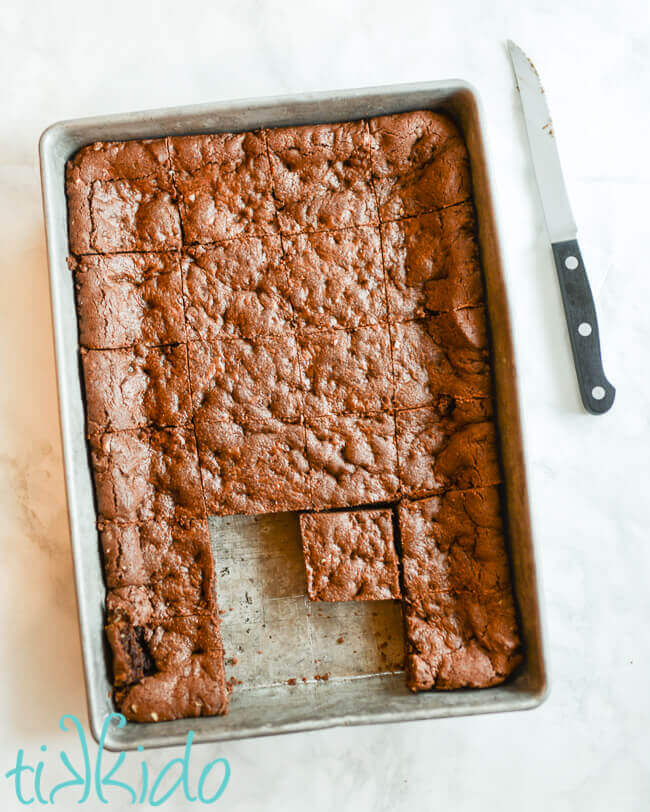 Bake for 20 minutes at 350 degrees Fahrenheit.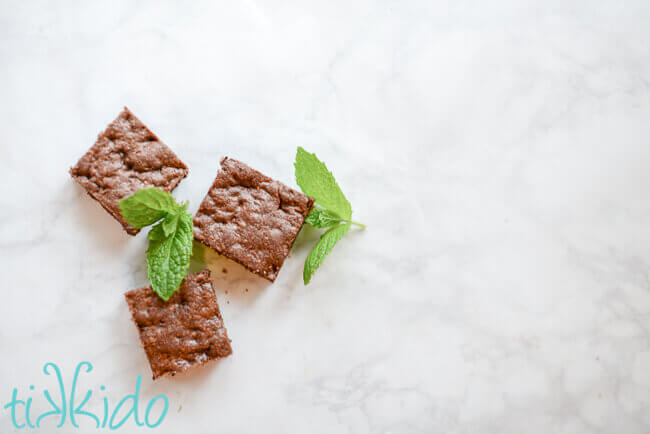 Cool and cut into cookie bars.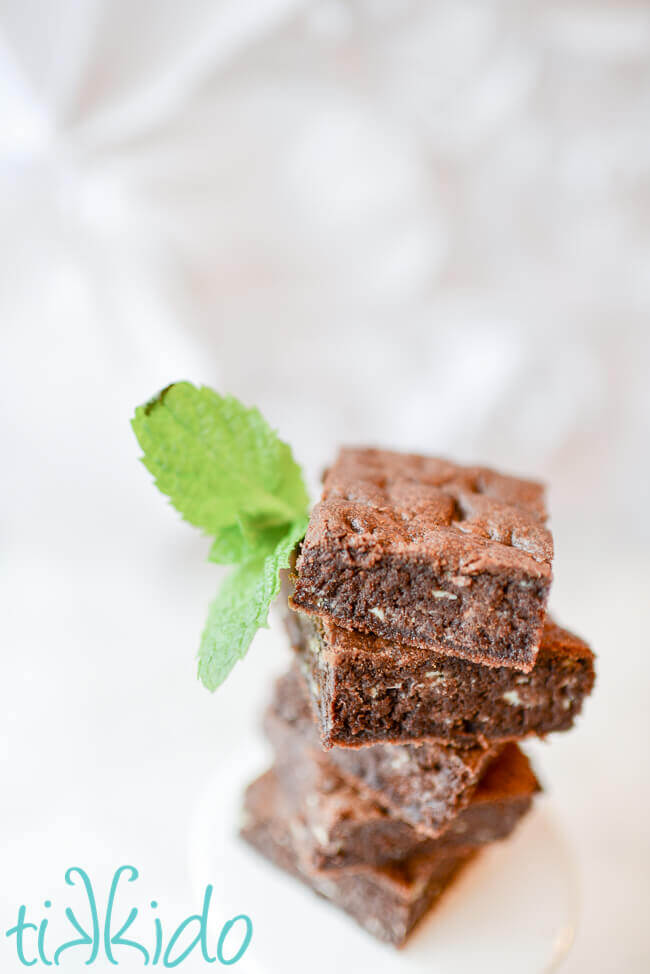 These mint chocolate cookie bars are dense and chocolaty and heavenly.  I'm delighted to have a chocolate addition to my collection of bar cookie recipes.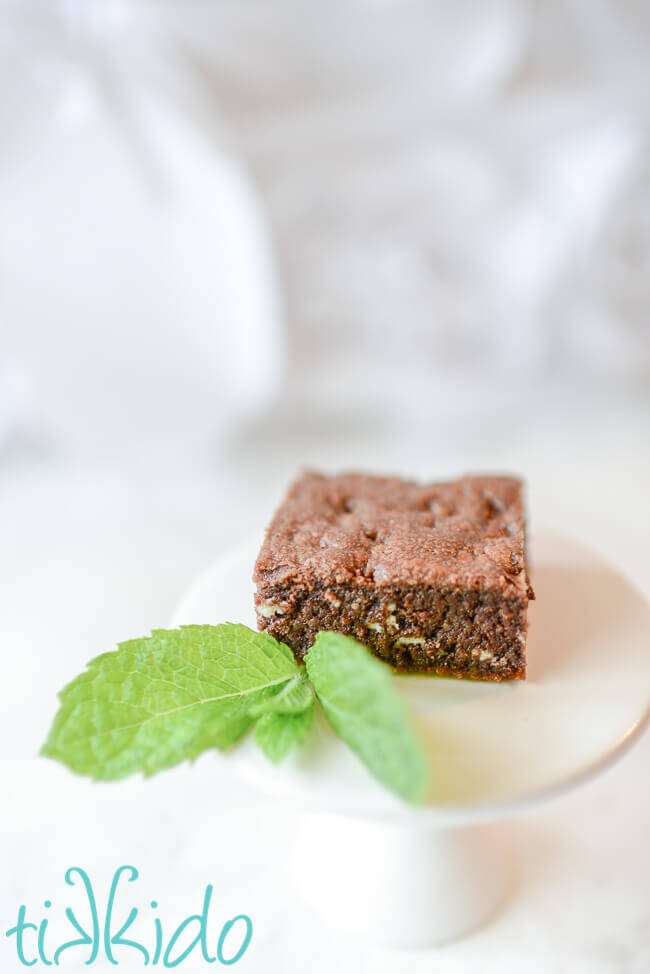 Printable Mint Chocolate Cookie Bars Recipe:
Want a one page, printable, PDF version of the Mint Chocolate Cookie Bars recipe?  Click the image below.
Other Mint Chocolate and Bar Cookie Recipes You Might Love: