Printer-friendly version
Browned butter frosting may be the best icing I've ever tasted!  Turn basic American buttercream into a frosting with incredible depth of flavor with this browned butter frosting recipe.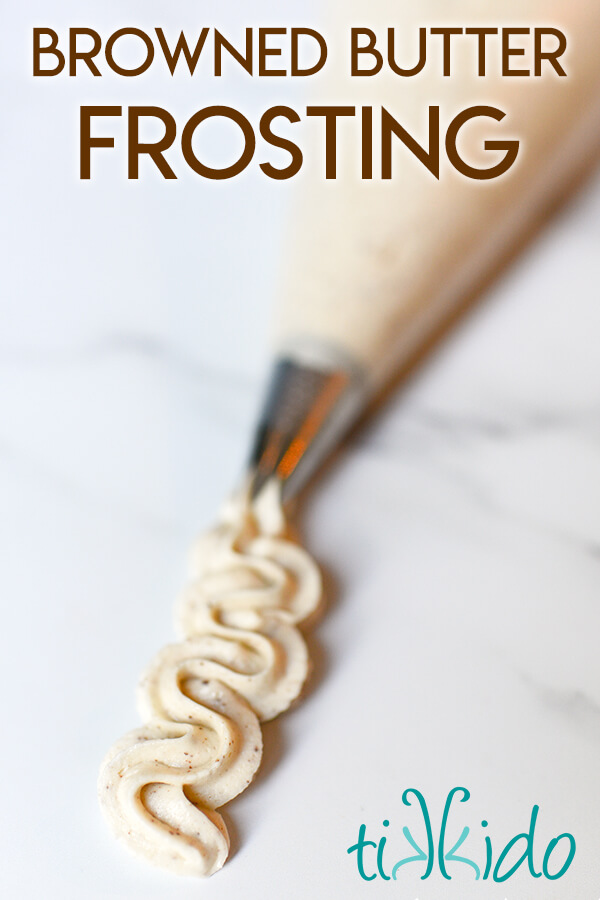 I created this browned butter icing recipe to go with some banana cupcakes I was baking, but it would be absolutely incredible on pretty much anything.  The browned butter adds an incredible complexity of flavor, but it's not really a distinct flavor on its own.  It would be spectacular with chocolate cupcakes, or vanilla, or spice, or pumpkin, or carrot cake, or...  you get the idea.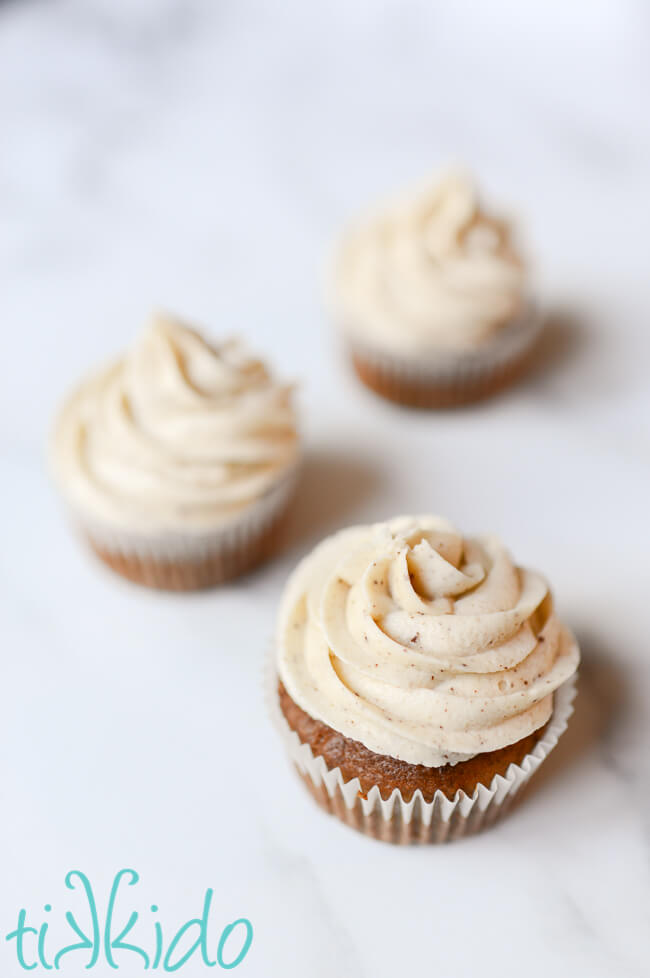 Anywhere you could use vanilla icing, you can use browned butter frosting.  It's incredibly versatile.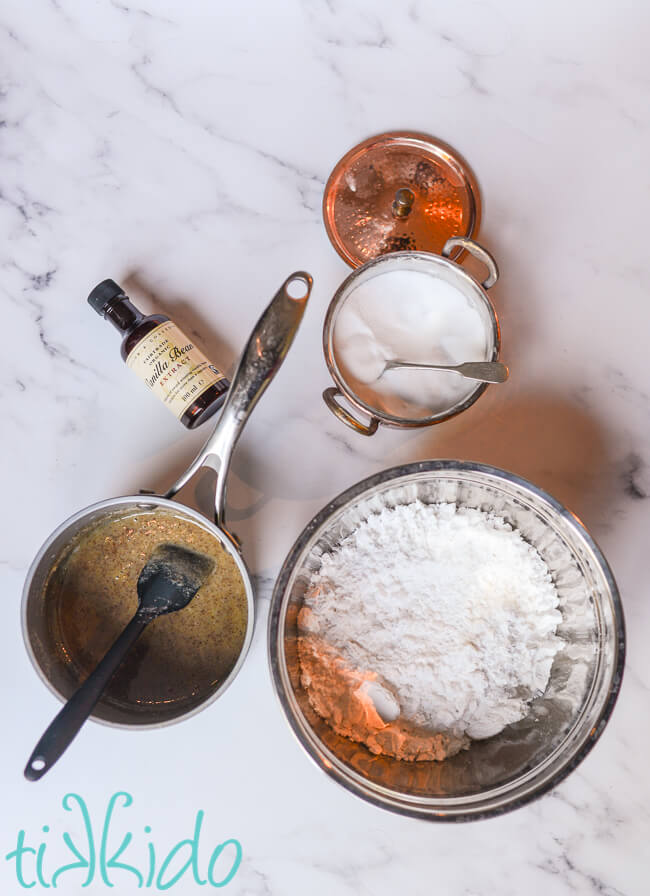 Browned Butter Frosting Recipe:
1 stick (8 Tablespoons, or 1/2 a cup, or 113 grams) of butter, browned and cooled to room temperature
1/4 teaspoon salt
2 teaspoons vanilla
1 pound powdered sugar (454 grams)
1-4 Tablespoons milk (enough to thin to the texture you need)
Browned butter frosting takes a little more time and planning to make than your standard American buttercream icing, because you need to brown the butter and let it cool completely to room temperature before making the frosting.  I browned my butter the night before I needed to make the icing, and let it just cool in the small saucepan overnight.  If you make this recipe with warm browned butter (even only slightly warm), you will have a very difficult time getting the icing to the right texture and consistency.
But trust me, the fabulous flavor that the browned butter adds to the buttercream is definitely worth the little bit of extra time and effort.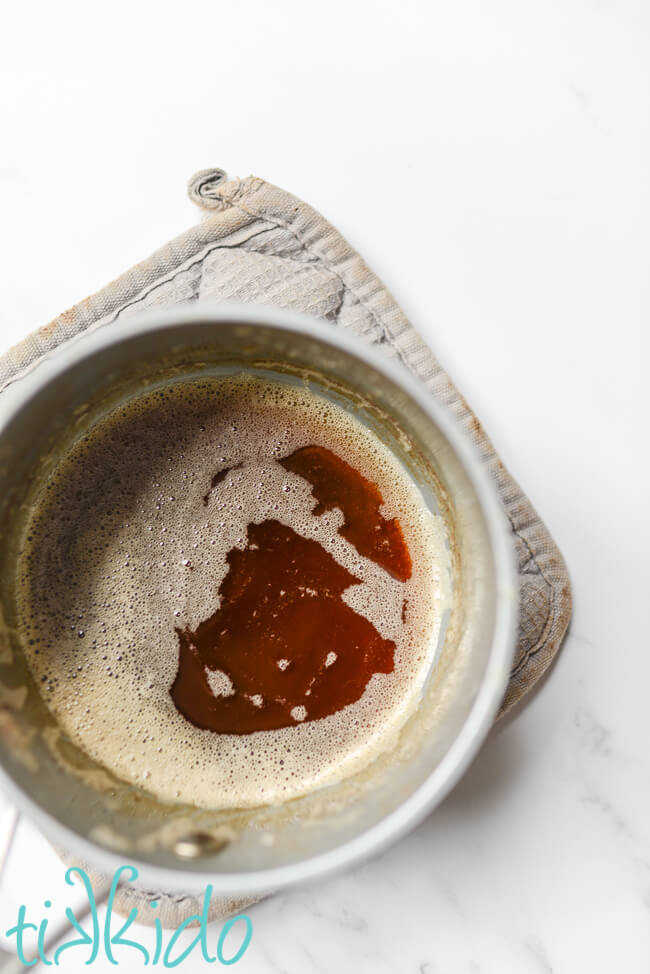 Start by browning the butter in a small saucepan.
How to Brown Butter:
Heat butter in a small saucepan over medium-high heat.
Stir the butter constantly as it heats.  The butter will bubble and foam.  The foam often obscures what's happening to the butter at the bottom of the pan, but if you stir quickly, you can see what's happening beneath the foam.  Continue cooking for a few minutes, until the butter turns a beautiful golden brown color, like in the picture above.
The brown color of the butter comes from the Maillard reaction.  You can read more about the science of it here, but in practical terms, it makes things way more delicious!
Let the browned butter cool completely.  It doesn't harden back up completely (like a stick of butter), but it does thicken considerably.  It looks like Grey Poupon mustard when it's completely cool, but it's delicious, I promise.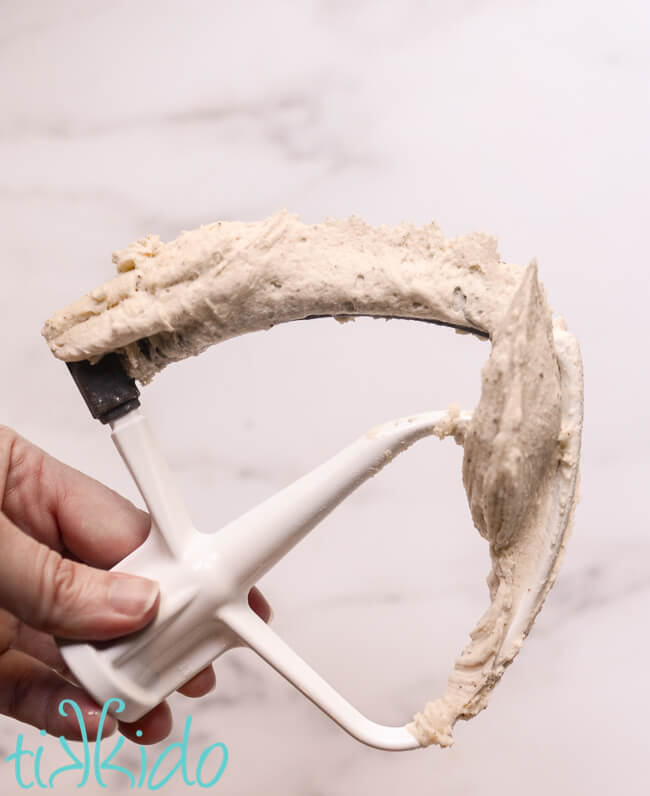 In a mixer, combine the powdered sugar, vanilla, browned butter, and salt.  Mix to combine well.  The mixture will be too thick at this point, so add milk, one Tablespoon at a time, mixing after each addition, until the browned butter icing is the consistency you need for your project.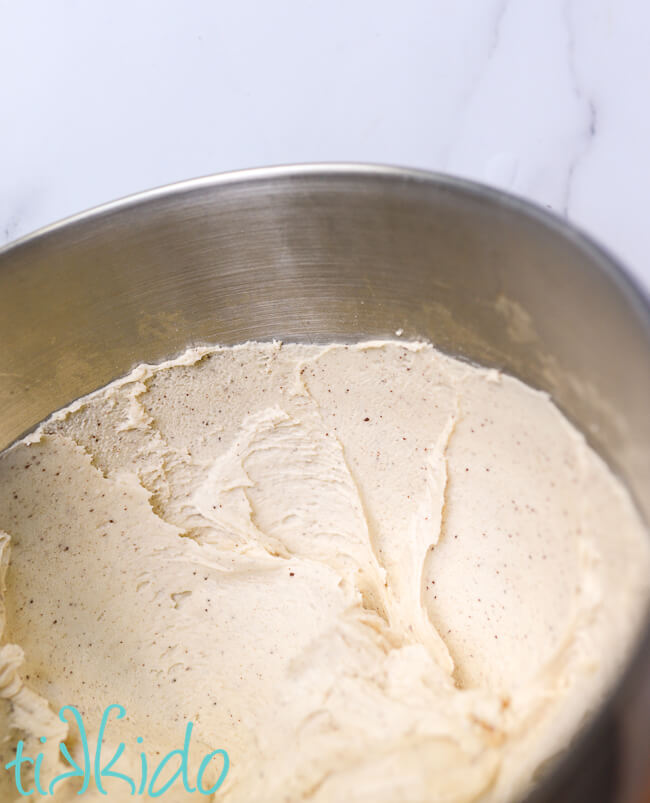 The flecks you see in the browned butter frosting are from the milk solids that turn brown when making browned butter.  There's no way to get rid of these flecks without getting rid of the amazing flavor we're after, so this recipe isn't one you'd want to use if you need a snowy-white icing.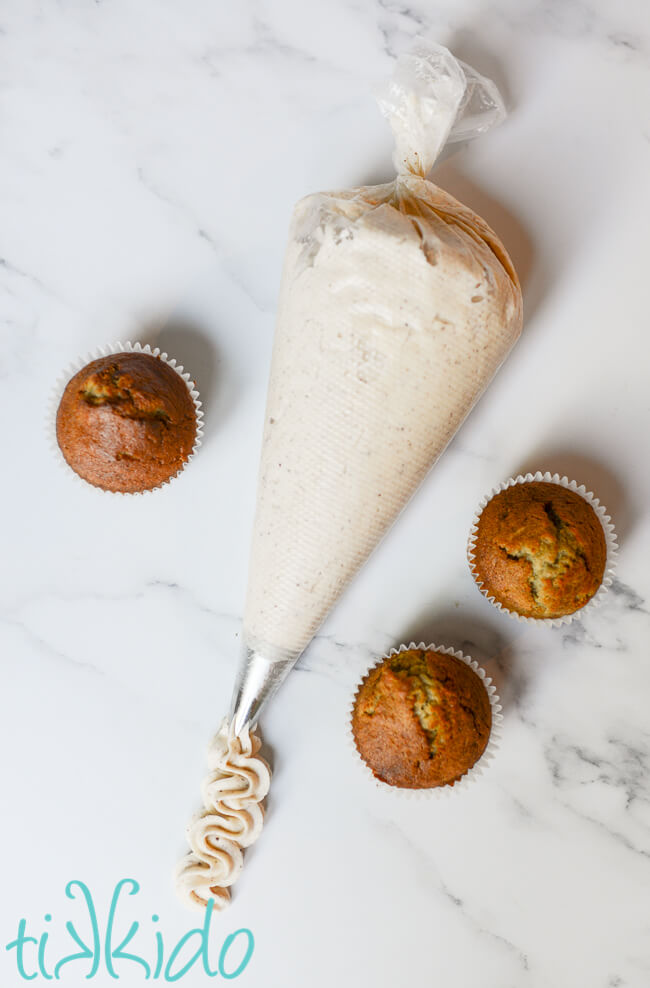 I made this recipe to be the right volume to go with my banana cupcakes recipe (which makes 18 cupcakes), but you can easily double the recipe if you're making a cake or more cupcakes than I did.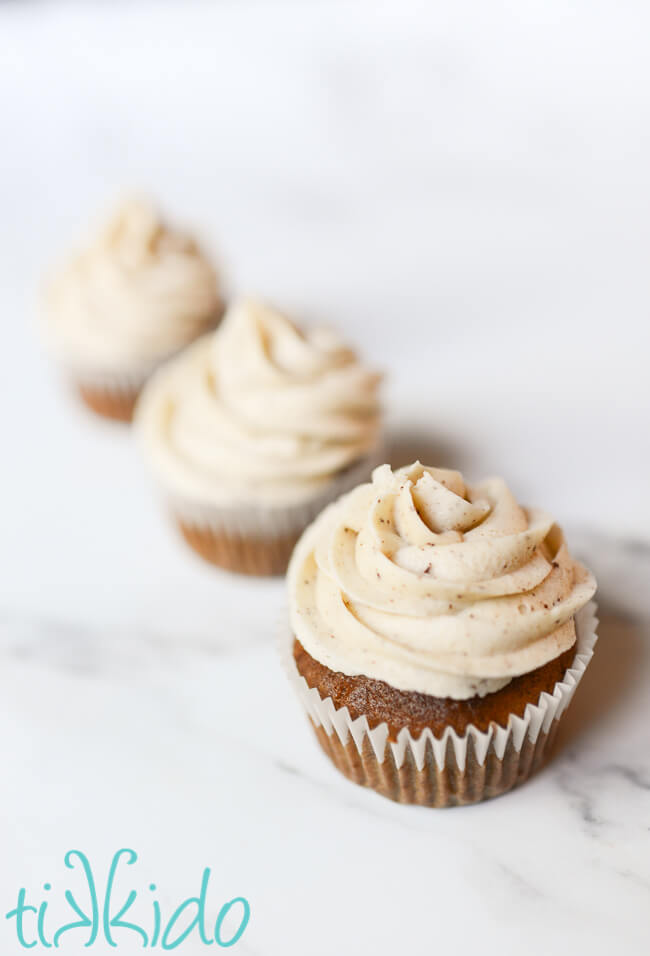 The browned butter frosting tasted AMAZING on my banana cupcakes.  But it's so darn good that I think it would taste amazing on just about anything.  Including just a spoon.  I'm not much of a frosting person, actually, but the depth and complexity of flavor in this browned butter buttercream icing is so incredible that it makes me a convert.
Printable Browned Butter Frosting Recipe: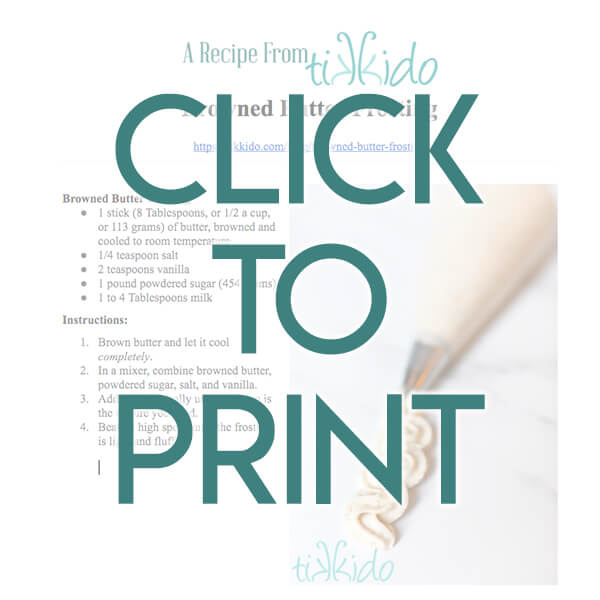 Other Frosting Recipes You Might Like: