Printer-friendly version
These fanciful mushroom colored pencils are a perfect DIY favor for a gnome, fairy, or woodland birthday party.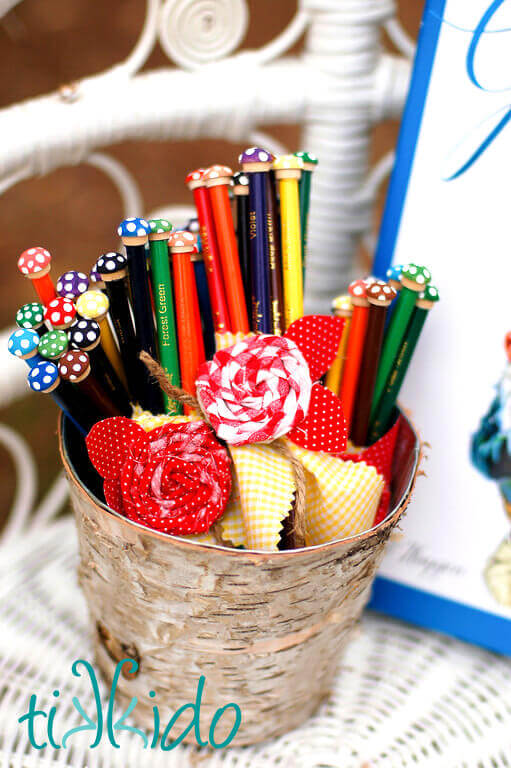 I made these mushroom colored pencil sets as favors for the gnome birthday party.
How to Make Whimsical Toadstool Colored Pencils
a set of colored pencils (I got mine at the dollar store)
glue (hot glue or wood glue)
craft paint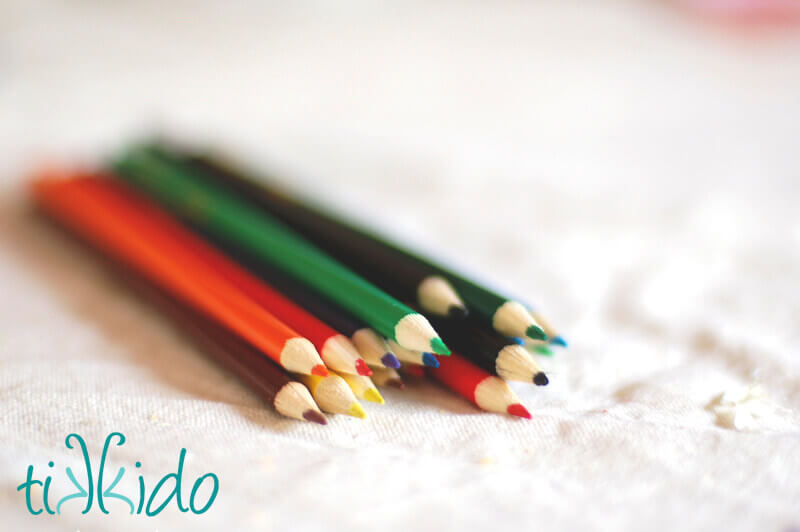 First, purchase a set of colored pencils. I found these at the dollar store--only $1 per set, and pre-sharpened, even! Buy craft paint to match each colored pencil.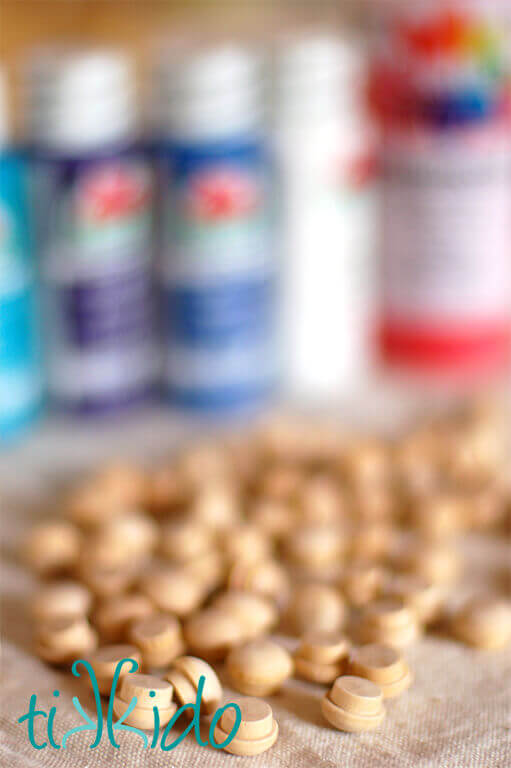 I found these at my local Michael's and Joann Fabrics in the section with wooden craft pieces. They're designed for furniture building, to plug holes and mask screws, so they're probably available from hardware stores, too. They already look like adorable little toadstools, and are the perfect size.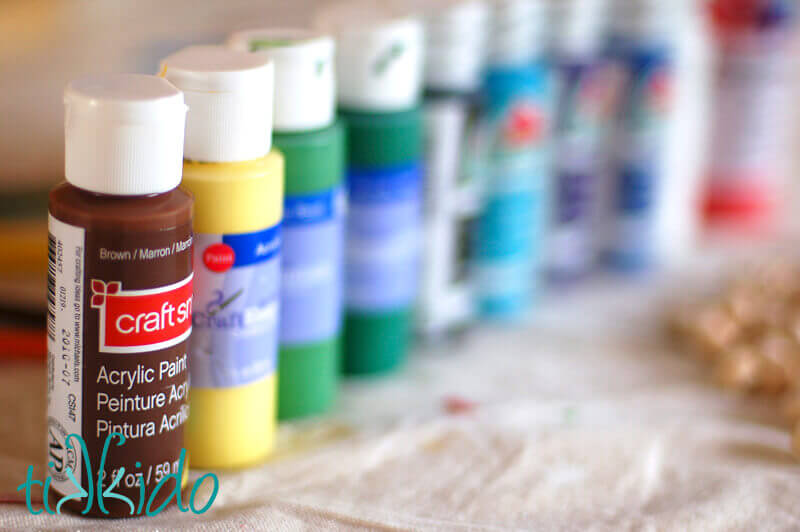 Once the glue is dry and the toadstools are well attached to the pencils, paint the dome of each mushroom to match its pencil.
Let the basic color of the toadstool dry, then paint tiny white polka-dots on the mushroom tops.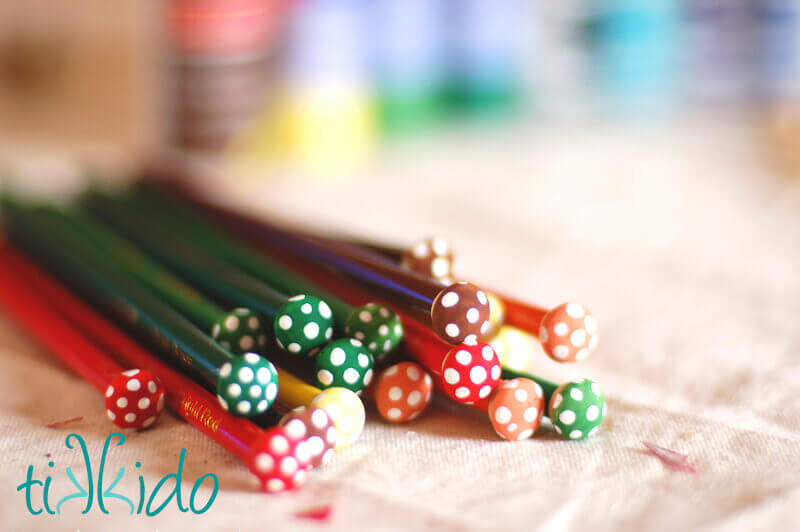 My girls have a rather large collection of craft paints already, so my only cost for this project was the $5 for the five sets of colored pencils from the dollar store. These are so simple, but so utterly charming, and were a huge hit at the party.

Other Mushroom Themed Crafts You Might Like: