Printer-friendly version
Homemade vanilla wafers cookies get a fall makeover in this pumpkin spice nilla wafers cookie recipe.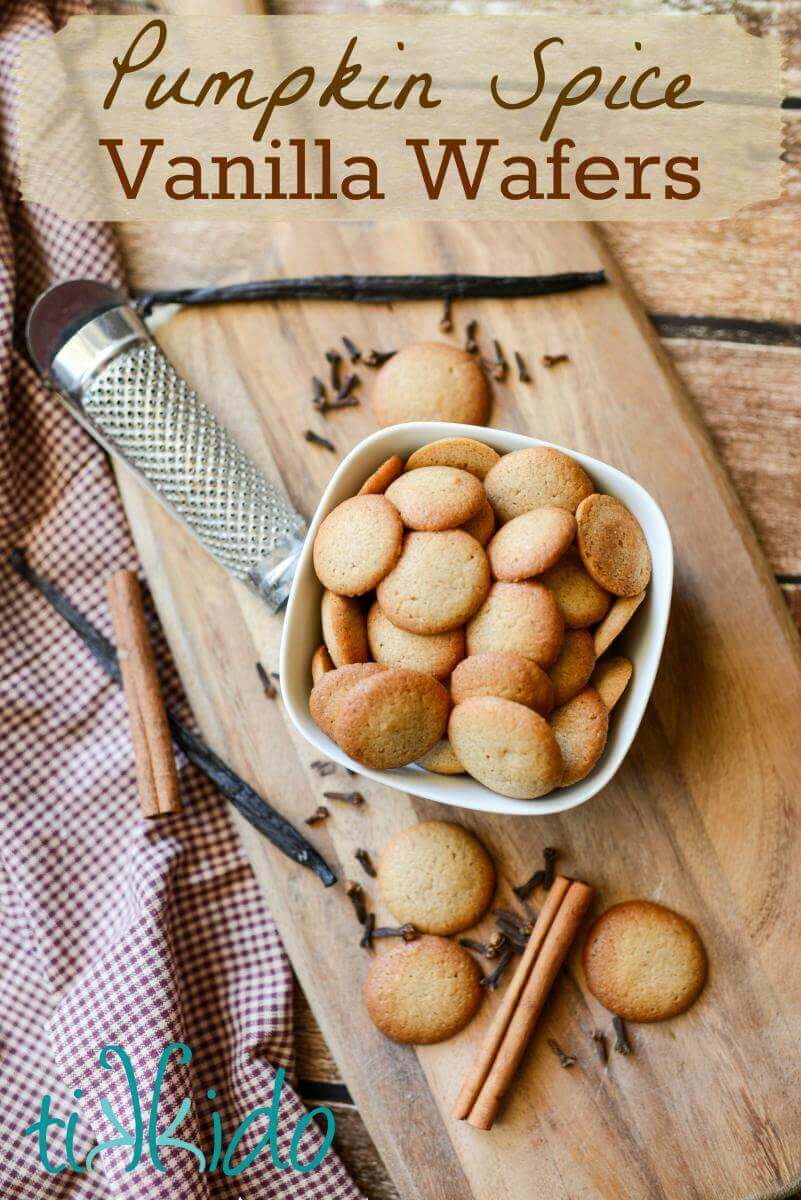 It's officially pumpkin spice season, and I'm SO ready for it!  Any excuse for nutmeg is a good one.
And these homemade pumpkin spice vanilla wafers are a REALLY good use of the seasonal spice blend.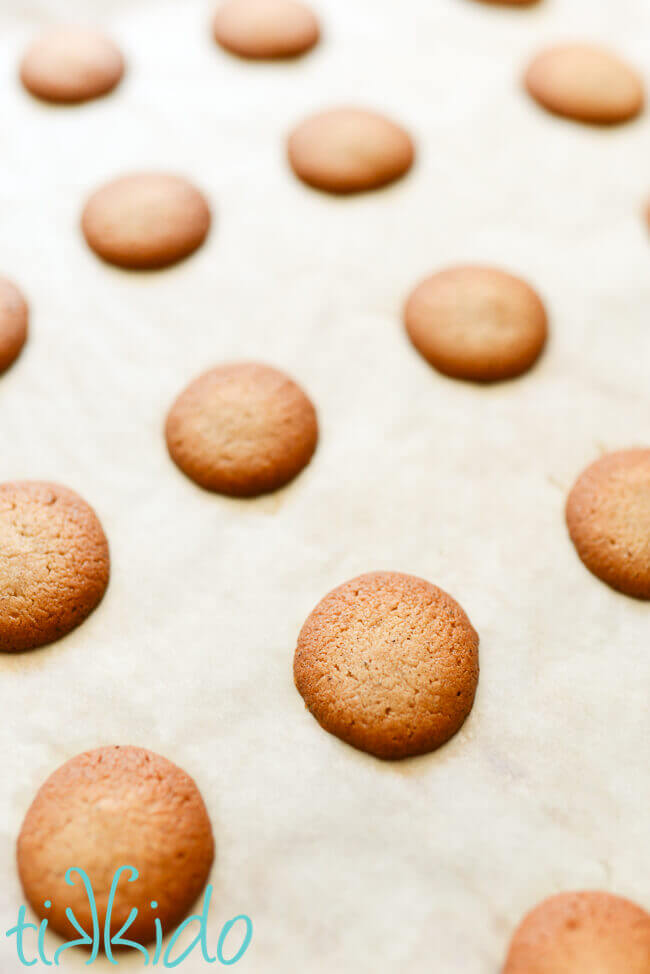 Crisp, light, and packed with flavor, these cookies, though they don't look like much, are sure to become a family favorite.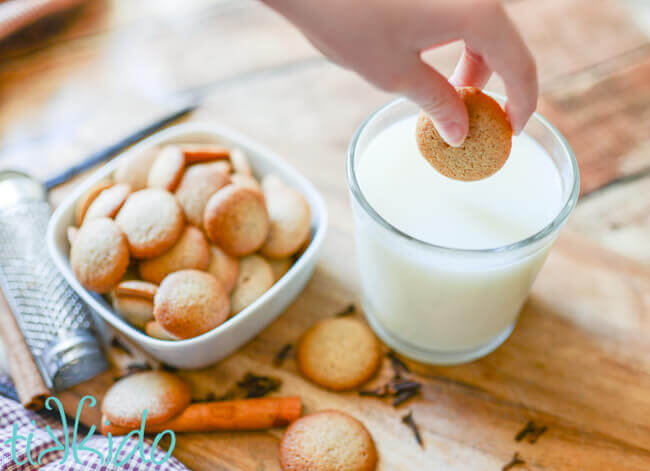 So pour yourself a glass of milk or a cup of coffee, and prepare to meet your new favorite dunking cookie.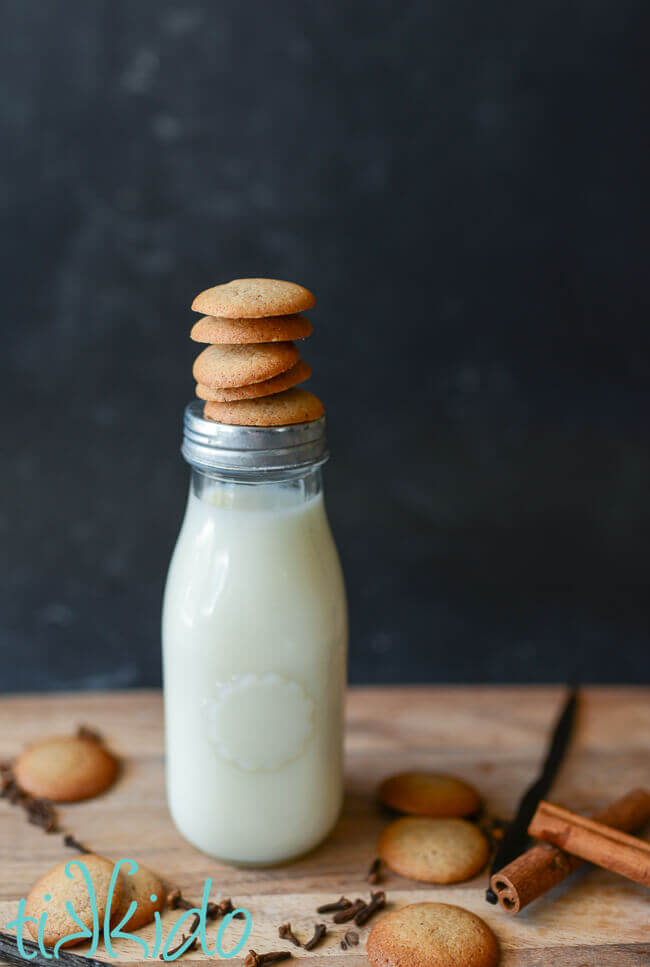 Pumpkin Spice Vanilla Wafers Recipe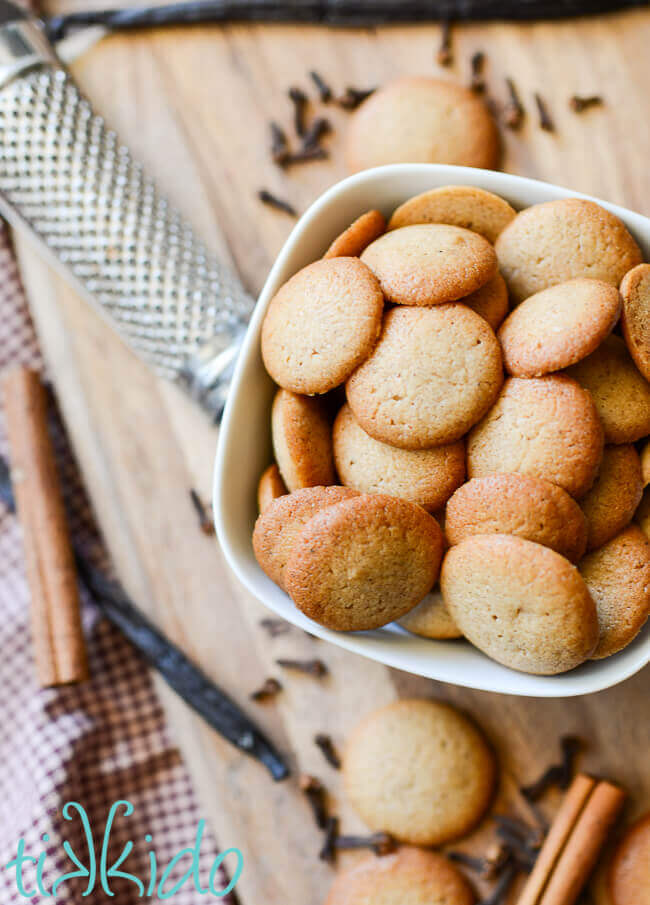 These pumpkin spice vanilla wafer cookies are simple, basic, but absolutely irresistable.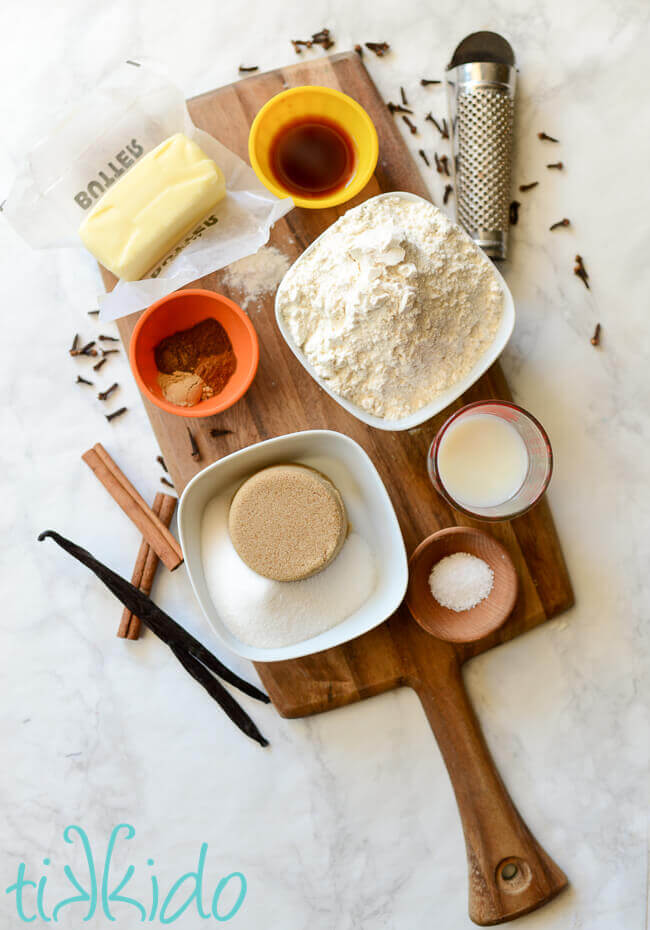 Ingredients for Pumpkin Spice Vanilla Wafers:
1 stick (8 Tablespoons) butter, softened
2 teaspoons vanilla
1/2 teaspoon salt
1/2 cup (4 ounces) milk
1/2 cup brown sugar
1/4 cup white sugar
1 teaspoon cinnamon
1 teaspoon ginger
1/2 teaspoon nutmeg
1/2 teaspoon allspice
1/2 teaspoon cloves
1 1/4 cups flour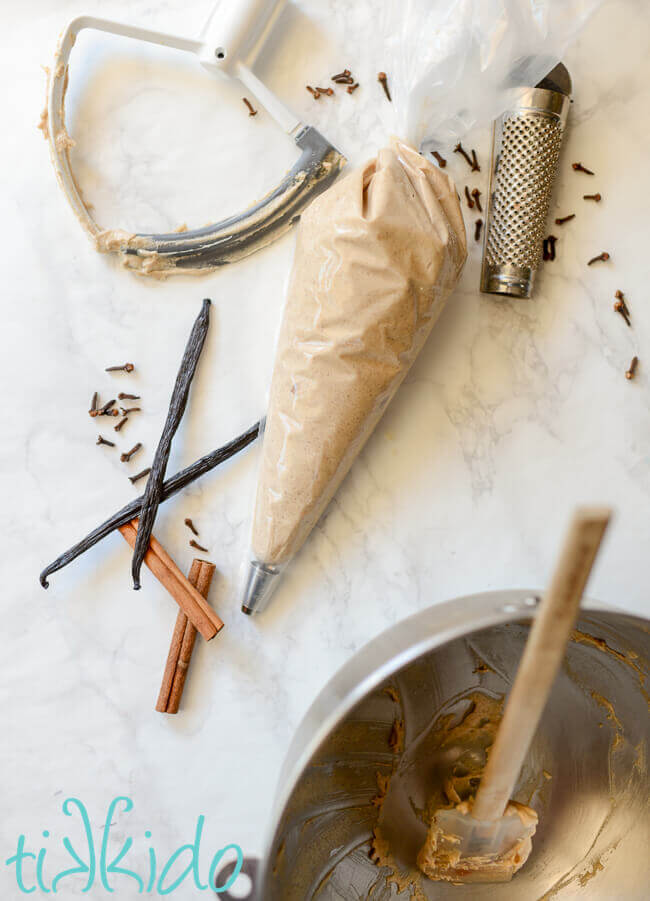 Beat together the softened butter and the sugars.  Add spices, salt, and vanilla, and mix.  Add milk and flour, and mix until combined into a smooth batter.
If you have a Kitchenaid stand mixer, I highly recommend using a beater blade.  I LOVE this thing. No stopping and scraping when you mix the ingredients--the beater does it all for you!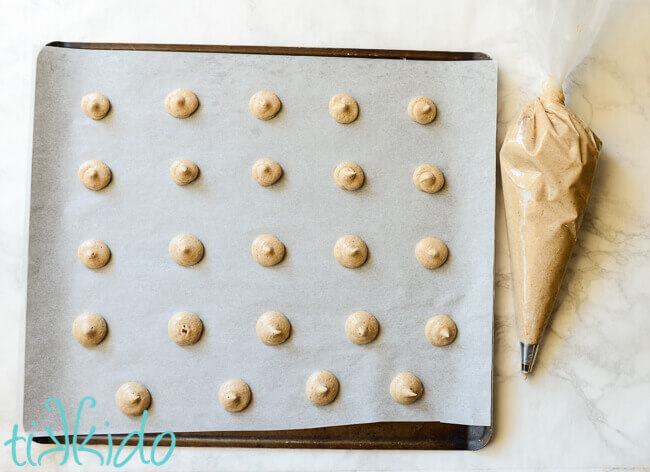 Put batter in a disposable piping bag fit with a large, plain round tip.  Line a baking sheet with parchment paper, and pipe 1" circles of the batter.  Don't worry about peaks; they'll flatten out as they bake.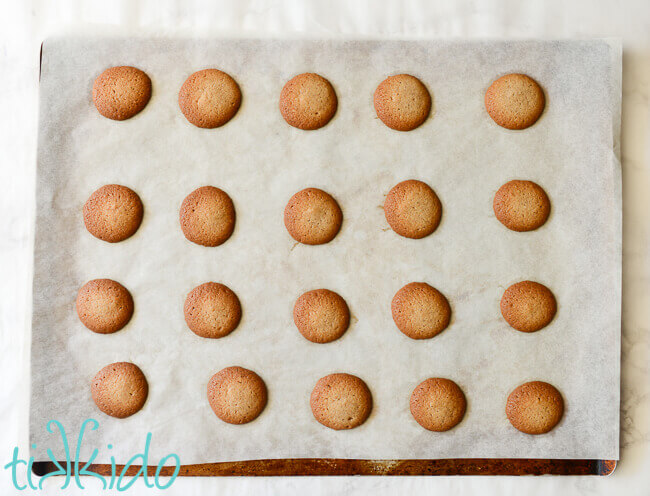 Bake at 350 degrees Fahrenheit (or 325 convection) for 18-20 minutes, until the cookies are browned nicely around the edges.
See?  Nice and flat, no pointy bits.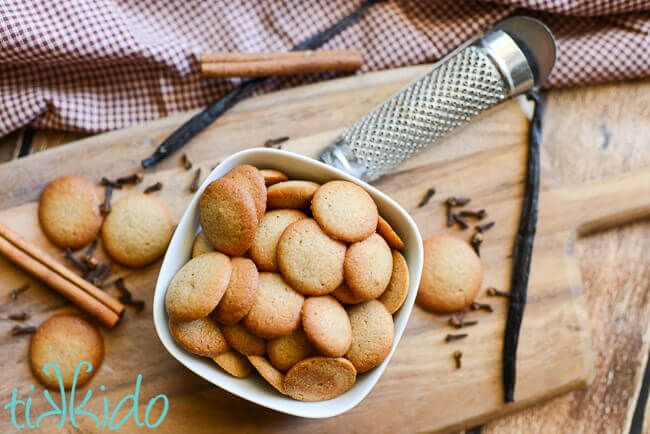 I created this recipe by riffing on a fabulous homemade vanilla wafer recipe from Baking a Moment.  It was the perfect foundation for my pumpkin spice variation, and if you want a great regular 'Nilla Wafer recipe, definitely use that recipe.  YUM.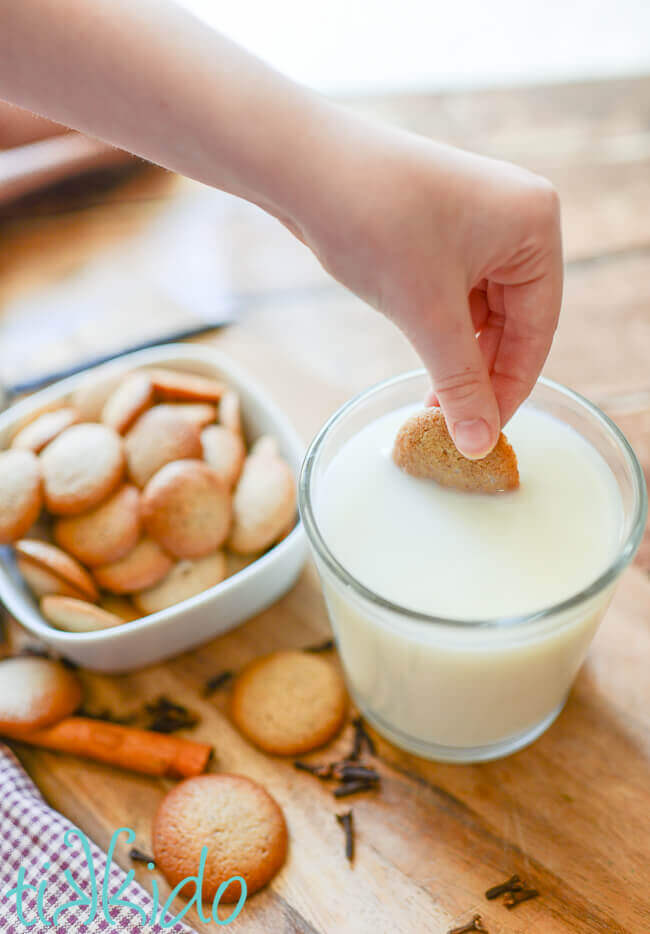 I can tell these are going to be a family favorite for years to come.
Printable, one page version of the Pumpkin Spice Vanilla Wafers Cookie Recipe:
Other Fall Recipes You Might Like: