Printer-friendly version
Rhubarb muffins are tender and full of bright flavor thanks to the tiny bites of tart rhubarb.  This rhubarb muffin recipe has a perfect balance of those tart and sweet flavors, and is a great way to use up a bumper crop of spring rhubarb.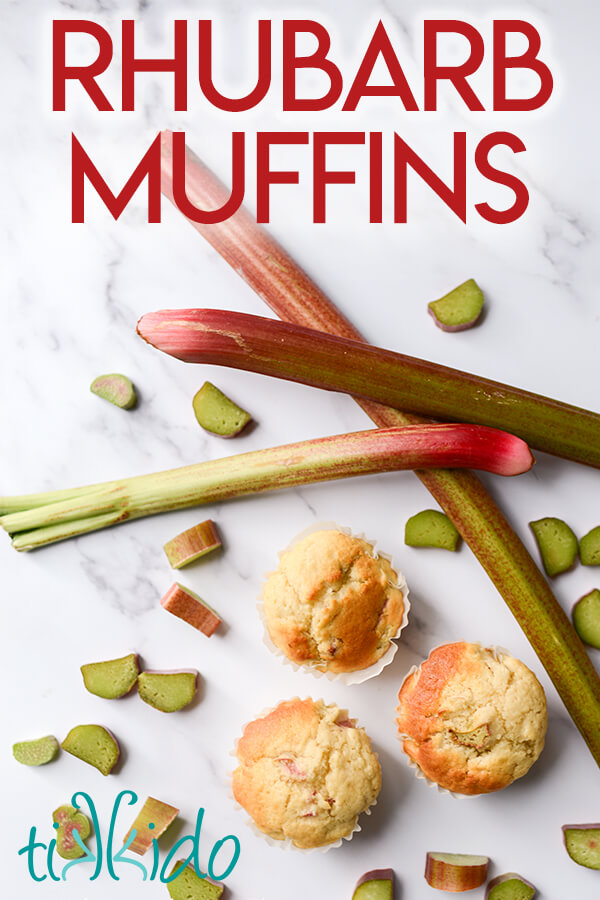 Muffins are great grab-and-go breakfasts, and I particularly love these rhubarb muffins to start my day off on a great note.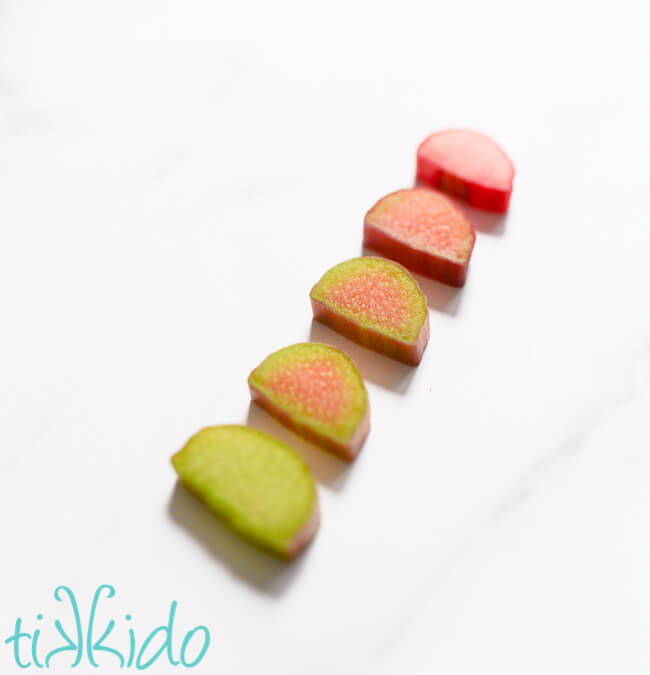 Of course, I adore absolutely anything made with rhubarb.  Look how pretty it is!  And so delicious, too.  I love sweet things made with tart fruit (and yes, I lump rhubarb in with tart fruit because that's what it tastes like, even though it's not a fruit).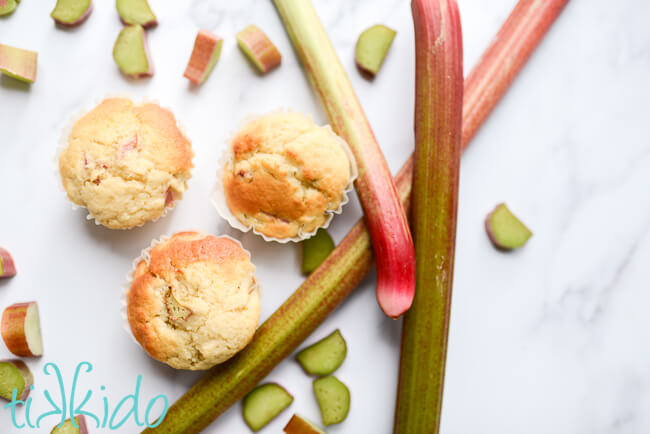 If you have a bumper crop of rhubarb, or have found it in the grocery store, bought way too much (as I typically do) and are looking for ways to use it up while it's in season, this rhubarb muffin recipe is for you.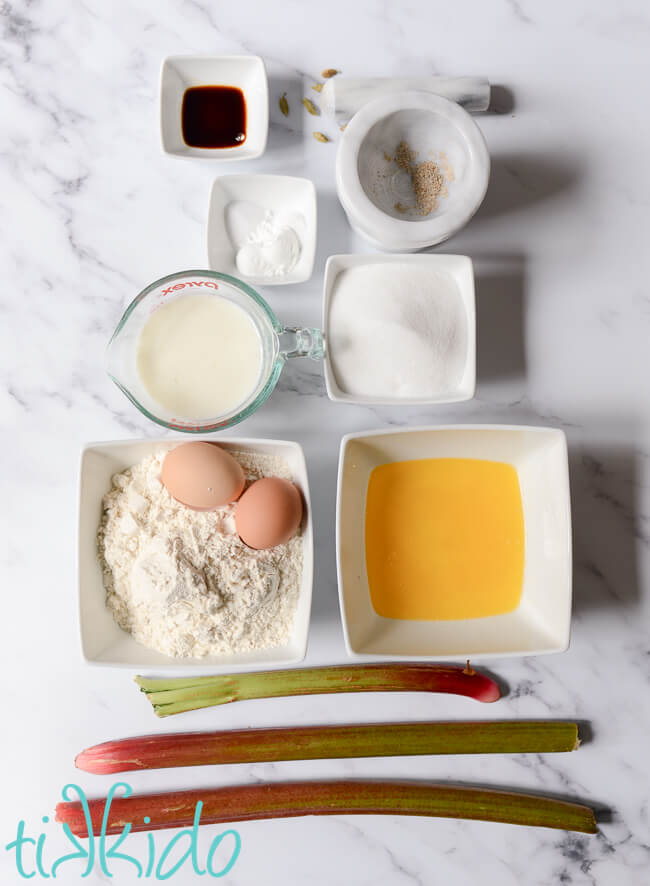 Rhubarb Muffin Recipe:
3 cups flour
1 cup sugar
2/3 cup butter, melted
2 eggs, beaten
1 cup buttermilk
1/2 teaspoon salt
4 teaspoons baking powder
1 teaspoon vanilla
1/4 teaspoon cardamom
2 cups finely chopped rhubarb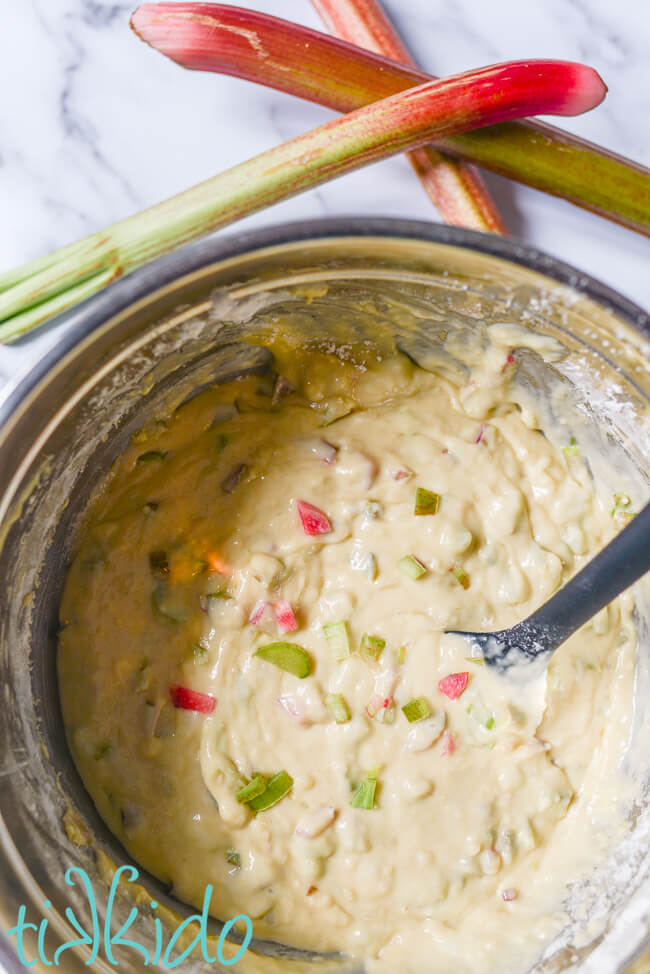 Muffin recipes are very easy and very forgiving.  Start by mixing all of the dry ingredients together.  Then add the wet ingredients and mix to form the batter.  It's ok if it's lumpy!
Chop the rhubarb into tiny pieces (I like my bites of tart rhubarb evenly distributed and not too overwhelming in any single bite), and mix into the batter.
Scoop the rhubarb muffin batter into a lined cupcake/muffin tin.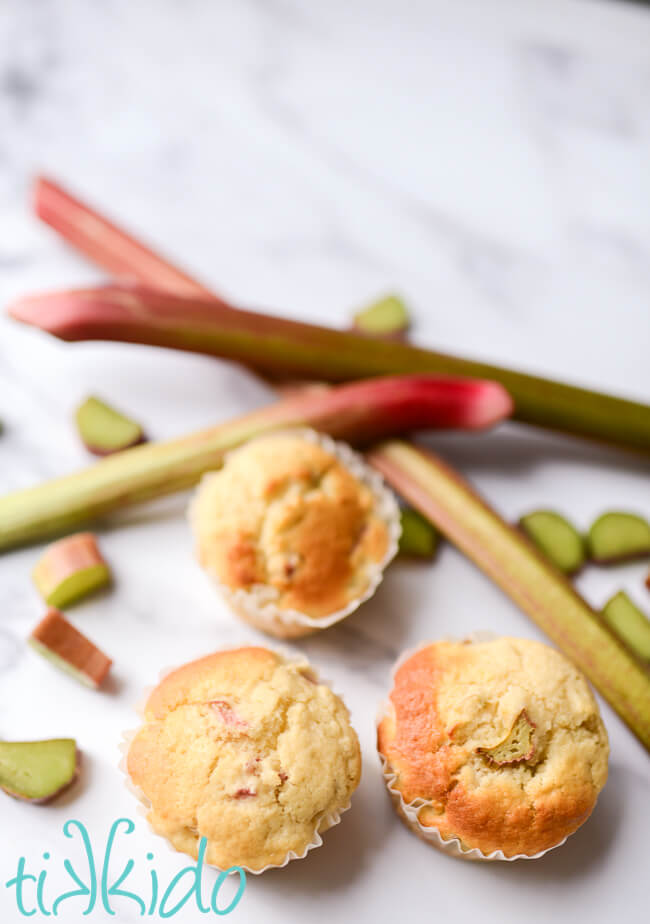 Bake at 350 degrees Fahrenheit for 22-25 minutes.  If you're baking in a convection oven, drop the temperature to 325 degrees Fahrenheit and start testing the muffins for doneness with a toothpick at about 18 minutes.
Free Printable, One Page Version of the Rhubarb Muffins Recipe:
Want a one page, printable, PDF version of this rhubarb muffin recipe?  Click the image below to print it directly or download to your device.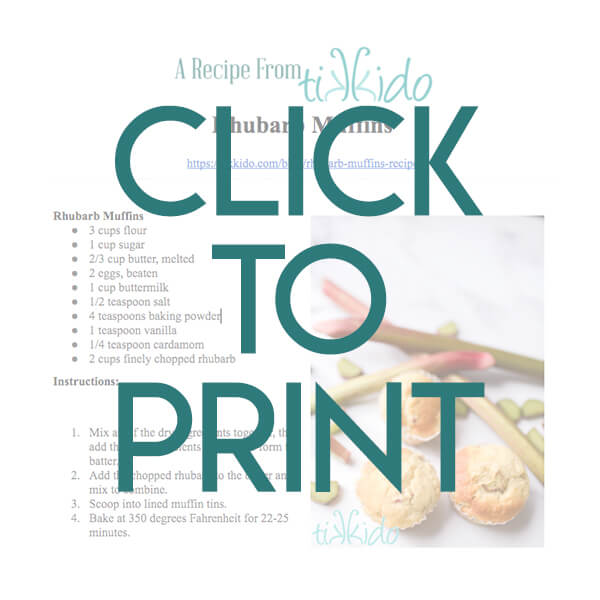 Other Rhubarb Recipes You Might Like: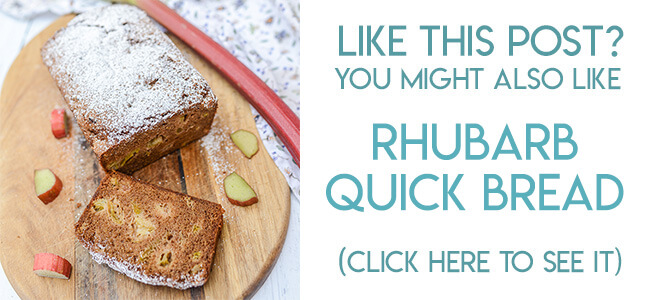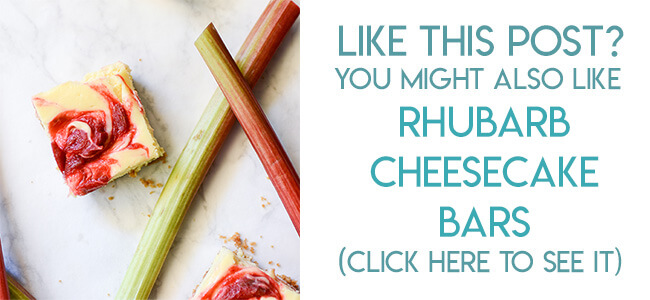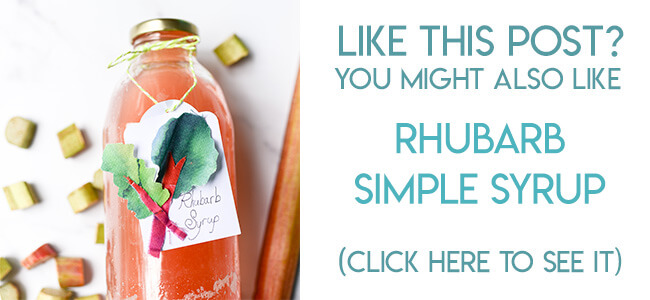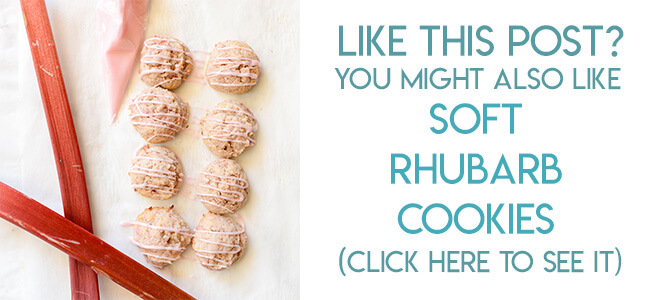 Other Muffin Recipes You Might Like: