Printer-friendly version
A lemon muffin with bright lemon flavor and a delicious crumb topping is pretty much the best way to start any day.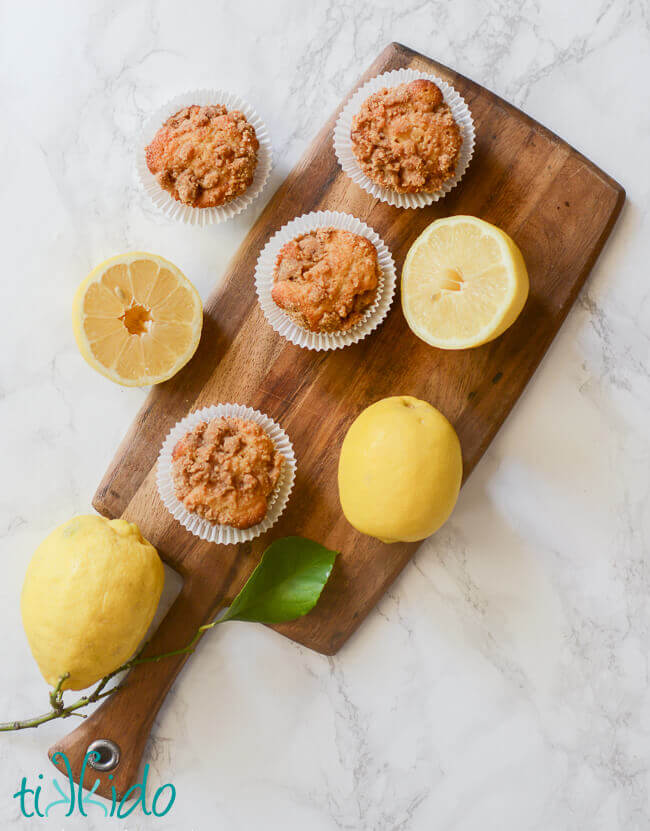 I knew I wanted to make some lemon muffins for the Ultimate Lemonade Stand, but I didn't have a go-to lemon muffin recipe, so I decided to adapt my favorite lemon quick bread recipe.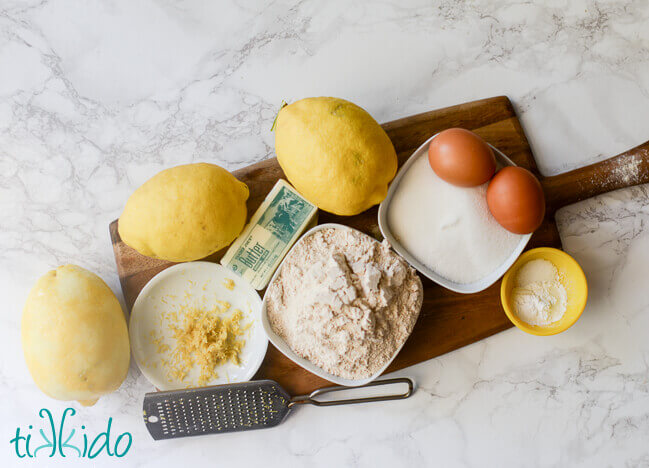 Lemon Muffins Recipe:
1/2 cup butter
1 cup sugar
zest of two lemons
2 large eggs
1 1/2 cups AP flour
2 teaspoons baking powder
1/2 teaspoon salt
1/2 cup milk
2 Tablespoon lemon juice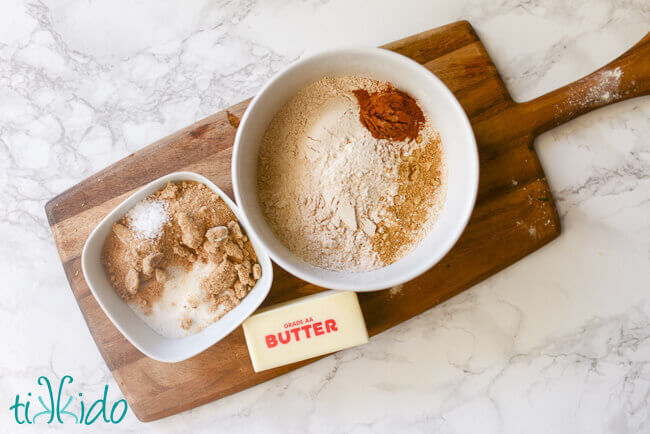 Crumb Topping Recipe for Quick Breads and Muffins:
1/3 cup brown sugar
1/3 cup sugar
1 teaspoon cinnamon
1/2 teaspoon ginger
1/8 teaspoon salt
1/2 cup butter, melted
1 3/4 cups flour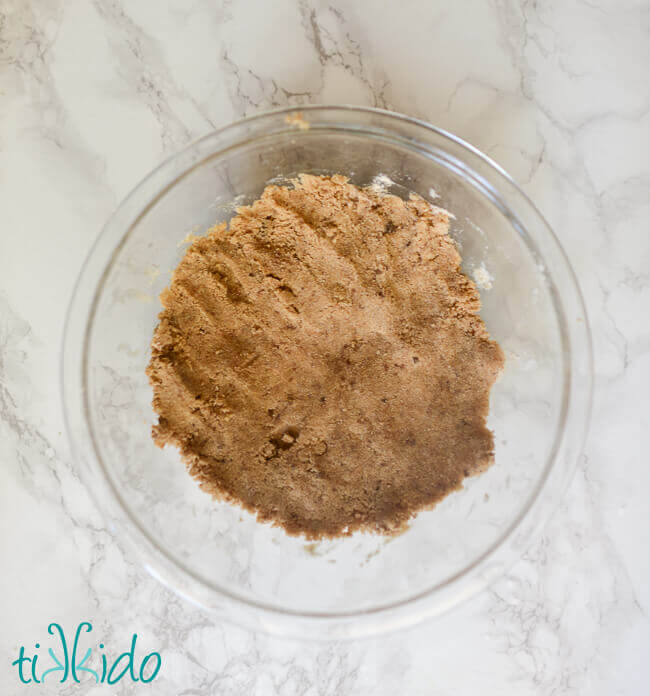 Combine all crumb topping ingredients together in a bowl, and mix until well combined.  Press down into the bowl, and let the crumb mixture cool in the fridge while making the batter for the lemon muffins.   Once the crumb mixture has cooled down and firmed up a bit, you can break the mixture into large crumbs.  You can also make the crumb topping ahead of time, and just keep it in the freezer, ready to go at a moment's notice.    You never know when there might be a coffee cake or muffin emergency.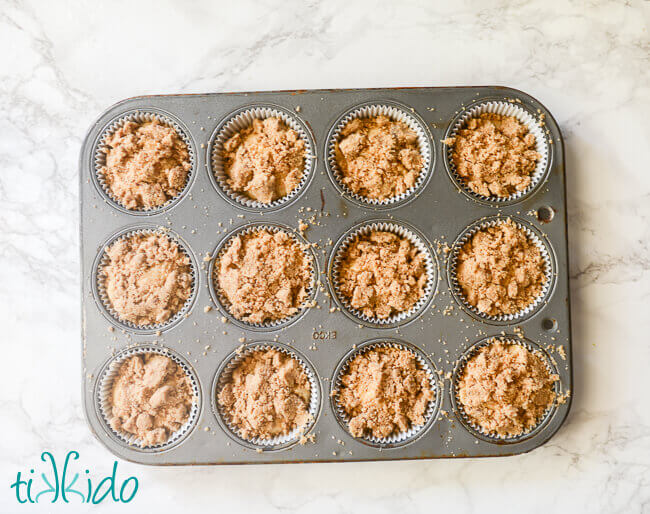 Cream together the butter, sugar, and lemon zest.  Add eggs, one at a time, and mix well between each egg. Add dry ingredients, alternating with the milk and lemon juice.  Scoop batter into a lined muffin tin (this recipe makes 12 muffins), and press the crumb topping gently into the top of the batter.
Bake at 325 degrees Fahrenheit for 20-25 minutes, until a skewer comes out of the center of the muffin clean.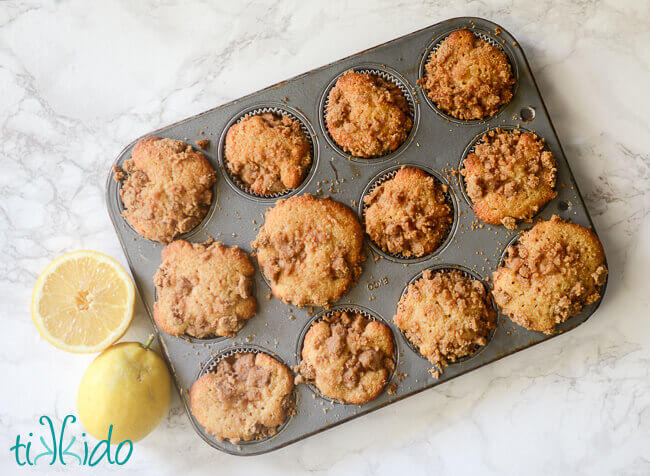 While the muffins are baking, make a lemon glaze.
Lemon Glaze Recipe
lemon juice from 2 lemons (approximately 1/2 cup)
1/2 cup sugar
When the muffins come out of the oven, poke lots of holes in the muffins with a skewer and slowly drizzle the lemon glaze on top, so that the delicious lemon liquid soaks into the muffins.  Don't go quickly, or you'll make a big sticky mess.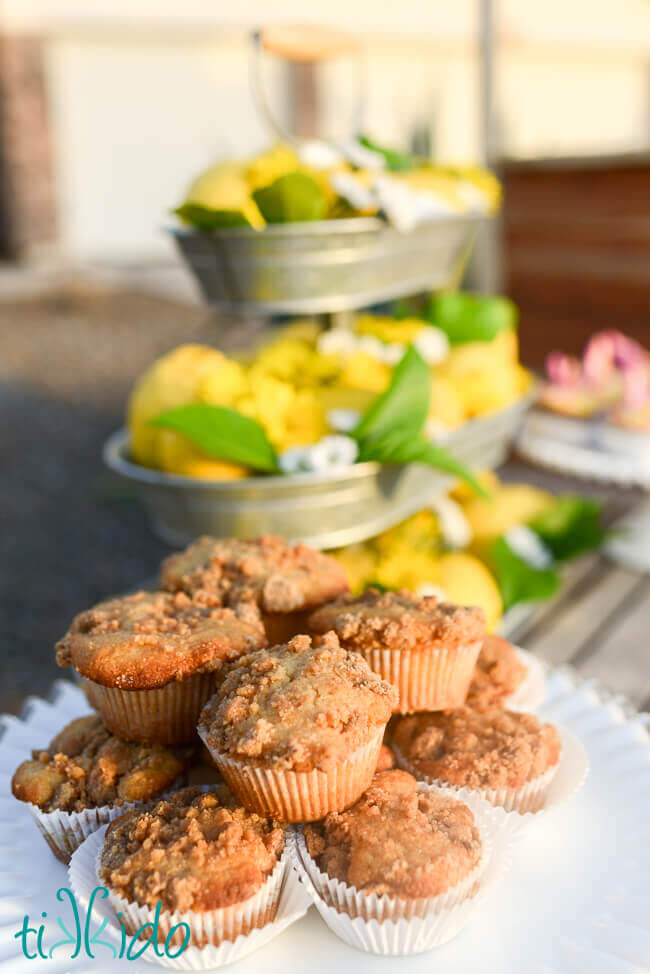 I've also used medicine syringes to inject the lemony goodness deeper into the center of the muffin (or cupcake).  You know, the kind with no needle that the pharmacist gives you when your little kid needs antibiotics.  They always seem to give us extras, but I don't mind, because they are actually a really useful baking tool!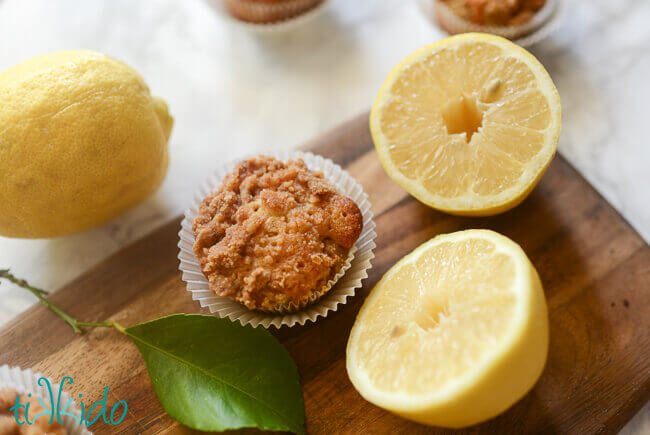 The crumb topping stays nicely intact, even after a liberal dousing of the lemon glaze.  Just the thing with a nice cup of tea to start the morning off deliciously.
Printable Lemon Muffin Recipe:
Other Lemon Recipes You Might Like: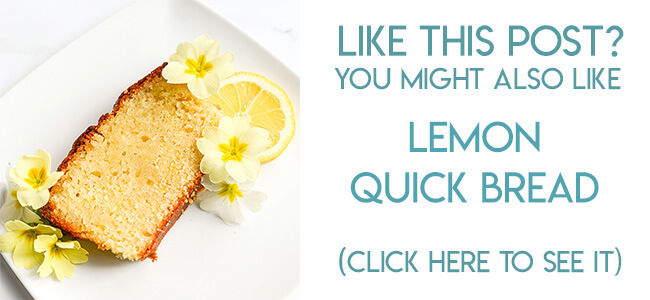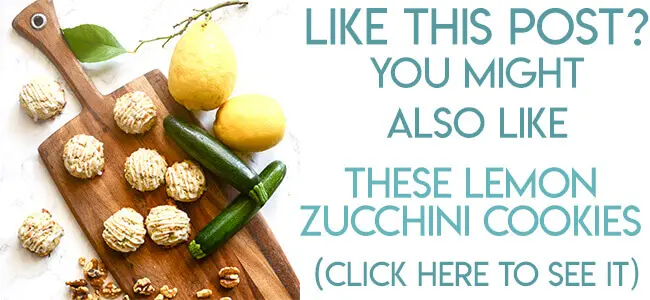 Other Muffin Recipes You Might Like: