Printer-friendly version
Yes, you can make vegan royal icing!  Royal icing is typically made with egg whites, but you can make an eggless royal icing by using aquafaba instead of egg whites.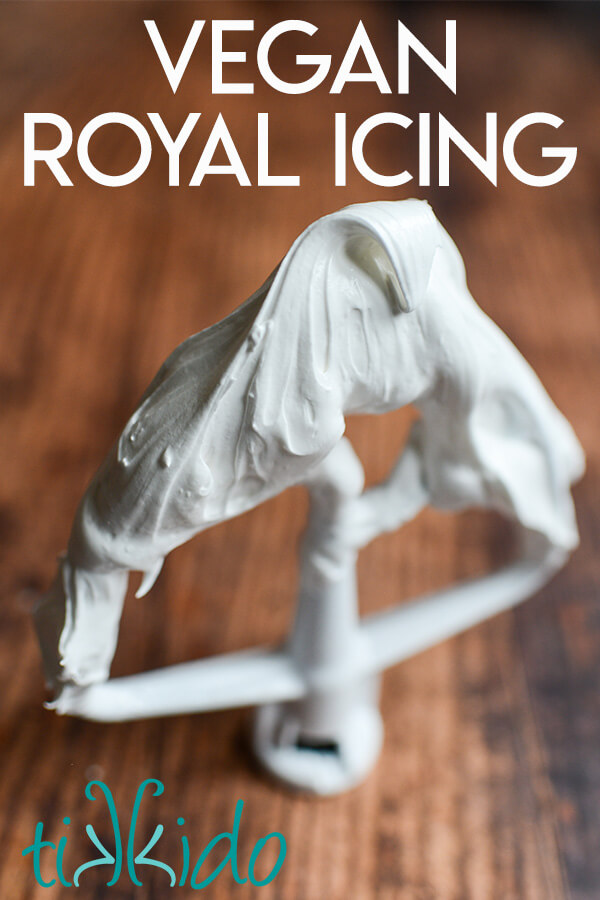 Aquafaba in Vegan Royal Icing
What is aquafaba?  It's the liquid that comes in canned chickpeas.  Aquafaba can be used to replace eggs in vegan baking; use 3 Tablespoons in place of each egg.  The same ratio works brilliantly for making eggless royal icing, which is typically made with raw egg whites or meringue powder.
I'm making gingerbread houses for my daughter's Woodcraft Folk scout group this week, and one of the scouts has an egg allergy.  I want every child to be as safe and involved as possible, so I decided to rework my gingerbread house recipe and royal icing recipe to make an eggless gingerbread house recipe and egg free royal icing recipe.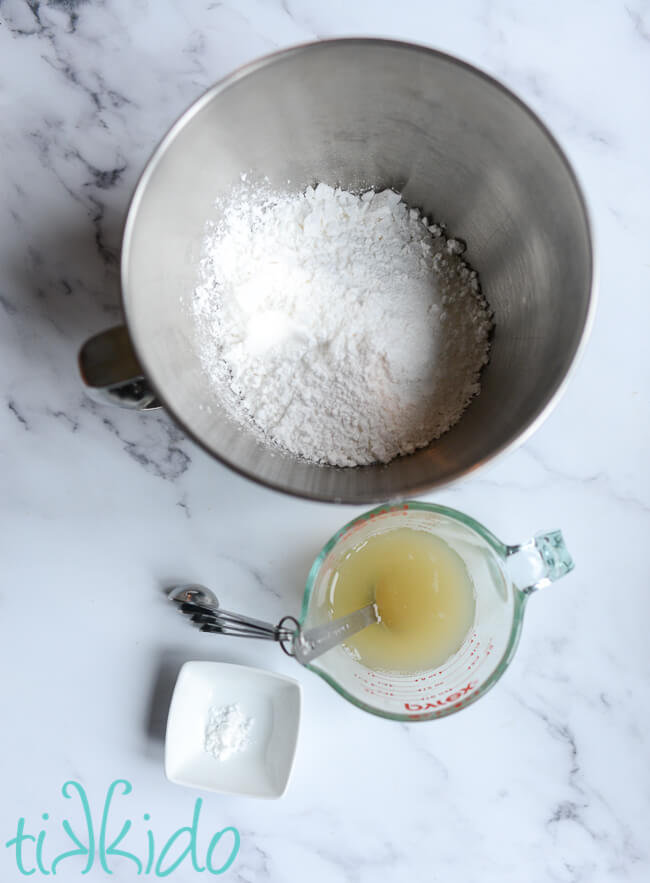 Eggless Royal Icing Recipe
2 pounds powdered sugar
18 Tablespoons aquafaba (canned chickpea liquid)
1 teaspoon vanilla
1/2 teaspoon cream of tartar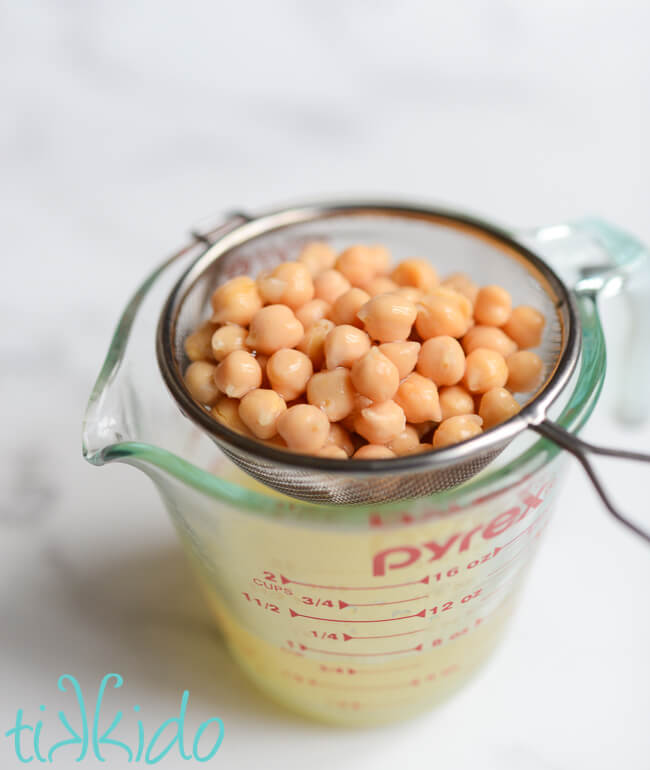 In this eggless royal icing recipe, egg whites are replaced with aquafaba, the liquid from a can of chickpeas.  The liquid actually looks a lot like egg whites--a similar consistency and color.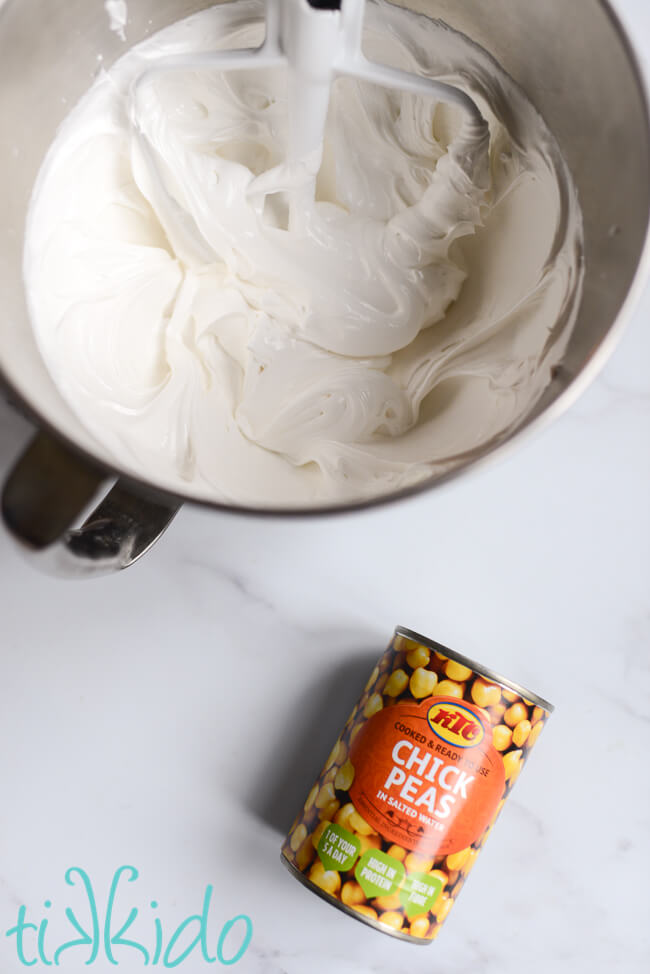 Combine all ingredients in a large bowl and beat on high speed with a mixer.  It took over five minutes of beating at a high speed for this mixture to turn into a thick royal icing, perfect for the vegan gingerbread houses I was making.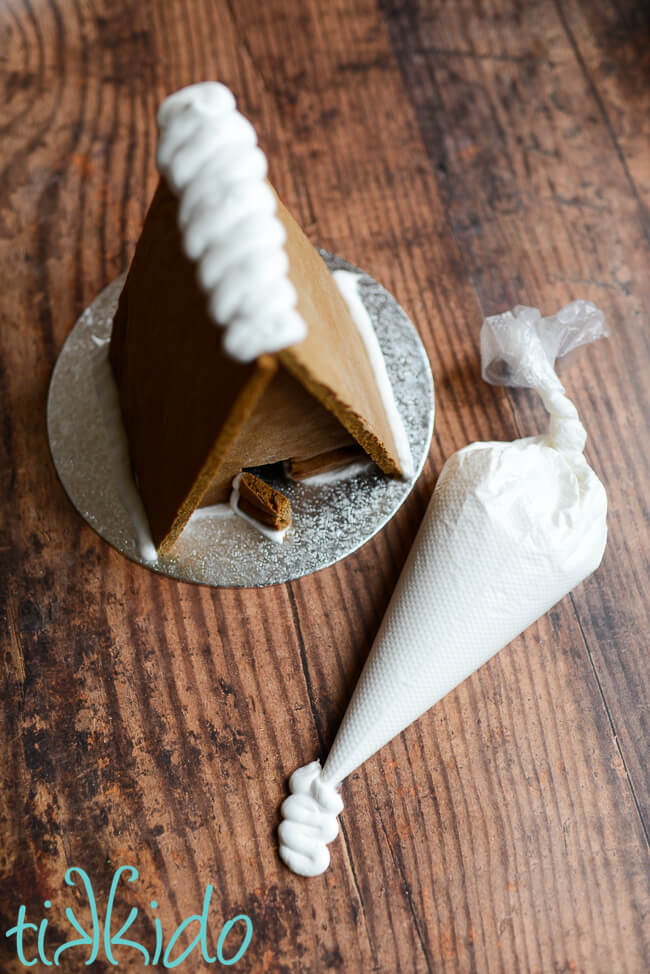 If you've been beating the icing for over five minutes and still want it to be thicker, add more powdered sugar--about a half a cup at a time.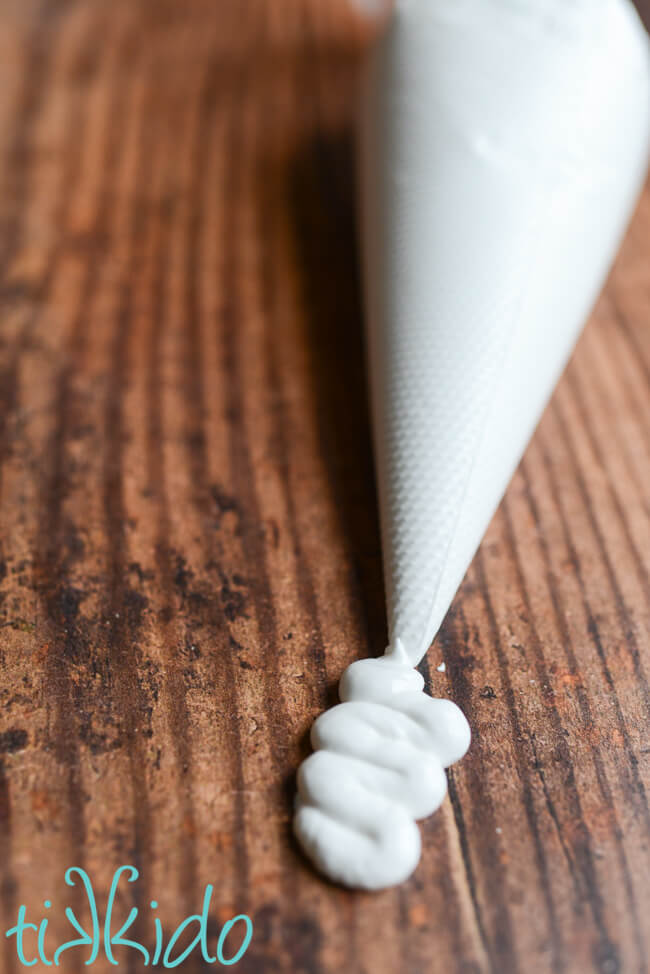 I like my royal icing for gingerbread houses to be VERY thick, so I added about a cup of powdered sugar to my vegan royal icing to get the perfect consistency.  
Other Vegan Recipes You Might Like: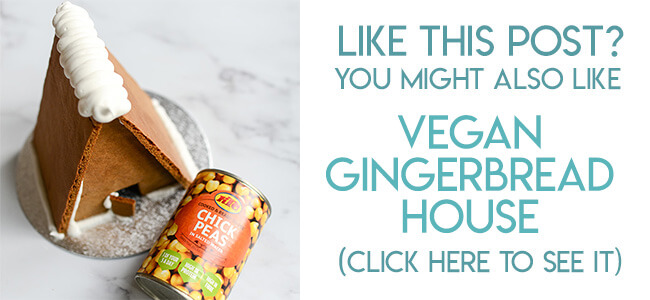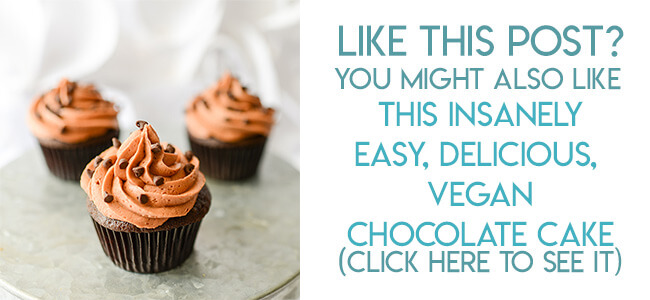 Other Frosting Recipes You Might Like: