Printer-friendly version
I'm finishing off my llama Valentine's day ideas with these llama sugar cookies.  These sweet llama and alpaca sugar cookies are decorated with royal icing, and are a delicious way to profess your llove for llamas.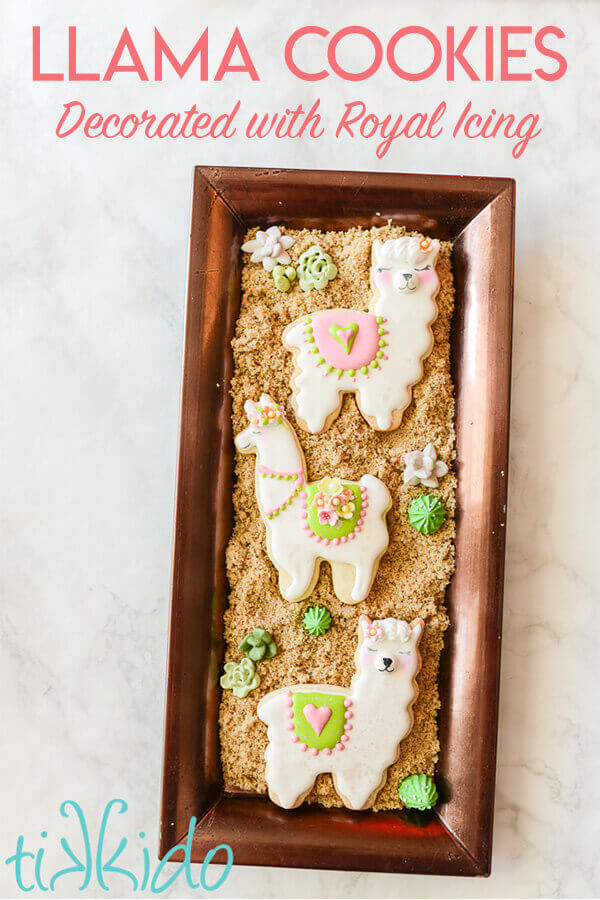 Cute Llama Sugar Cookie Tutorial: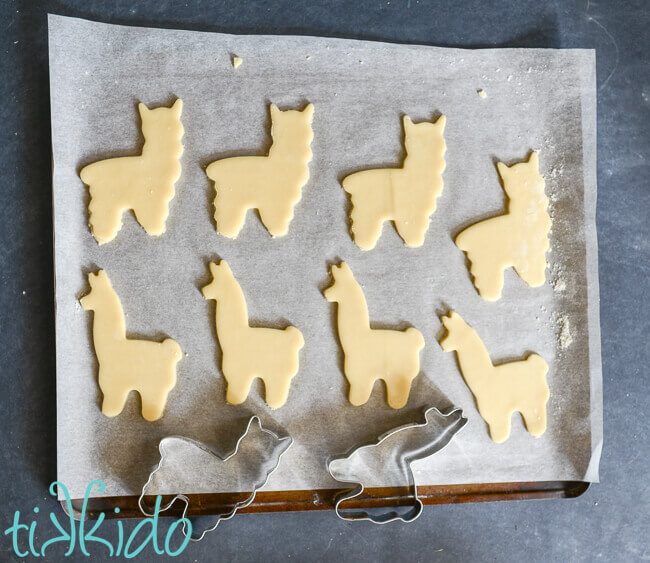 Whip up your favorite batch of sugar cookie dough (this is my favorite recipe, and it's AMAZING).   Cut out the cookies with llama cookie cutters (these are the ones I used).
Flood the basic cookie shape with a layer of white royal icing.  (Or whatever color you want your llamas to be.)  Wait at least 30 minutes to let the royal icing begin to crust, then add the raised elements of the cookie design (like the circle for the llama's snout, the curly hair, and the basic blanket shape.  Let the royal icing at least start to crust and dry before adding any more icing elements that will touch each other (or they will run together and not hold the shape).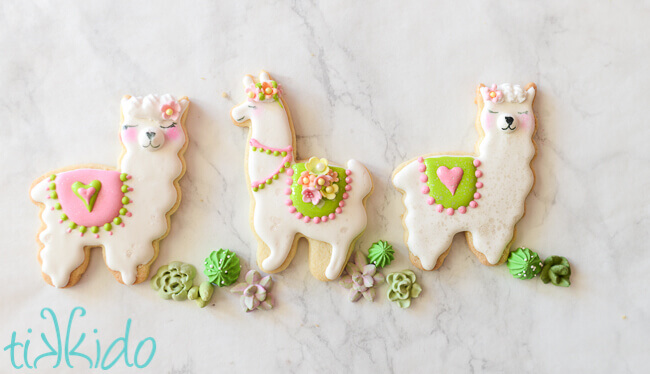 Let the icing dry completely before adding on any painted elements, like the nose, mouth, and eyes on these cookies.
Add a little bit of blush with dry pink petal dust.  It's an easy addition that really makes the cookies look much more impressive.
Finish off the cookies with a spray of pearl luster dust.  Make sure the tip isn't clogged like mine was, or you'll get pearl splatters rather than a fine, even, pearly mist.  This step is entirely optional, but it gives the cookies a lovely finishing touch.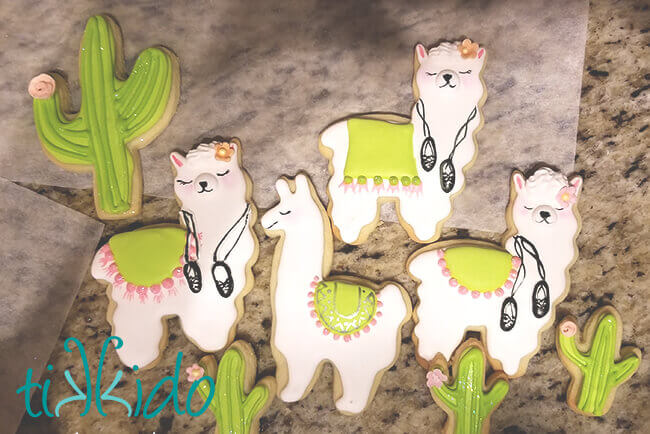 This is just an awful cell phone photo I took at night under terrible lighting, but I wanted to show you guys the Irish dancing alpacas/llamas that I made for the judges at the feis (Irish dance competition) that my daughters' dance school organizes each year.  Last year I made the succulent garden cookies for the judges.  I wanted to stick with a desert kind of theme since our competitions are named Feis in the Desert and Dancing in the Dust.  Our judges all fly in from around the country and around the world--but none are from here in the southwest.  We like to entice them with our January sunshine (and my cookies).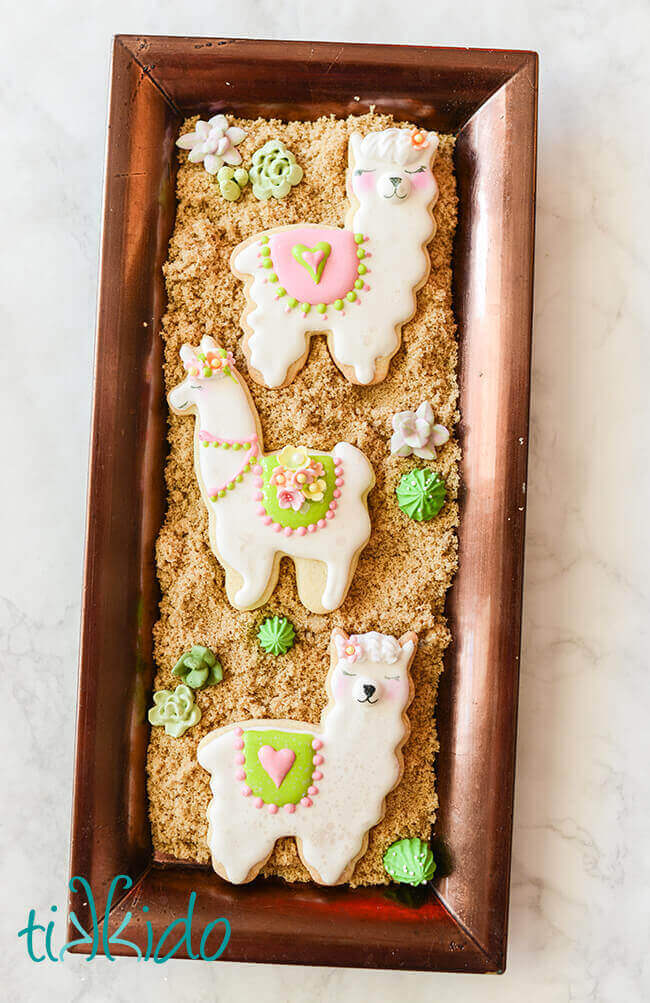 What cookies should I make for the judges next year?  I'm not sure how much longer I can milk this desert theme for pretty cookie designs.  ;-)